XTREME Waterproof Case for iPhone 6S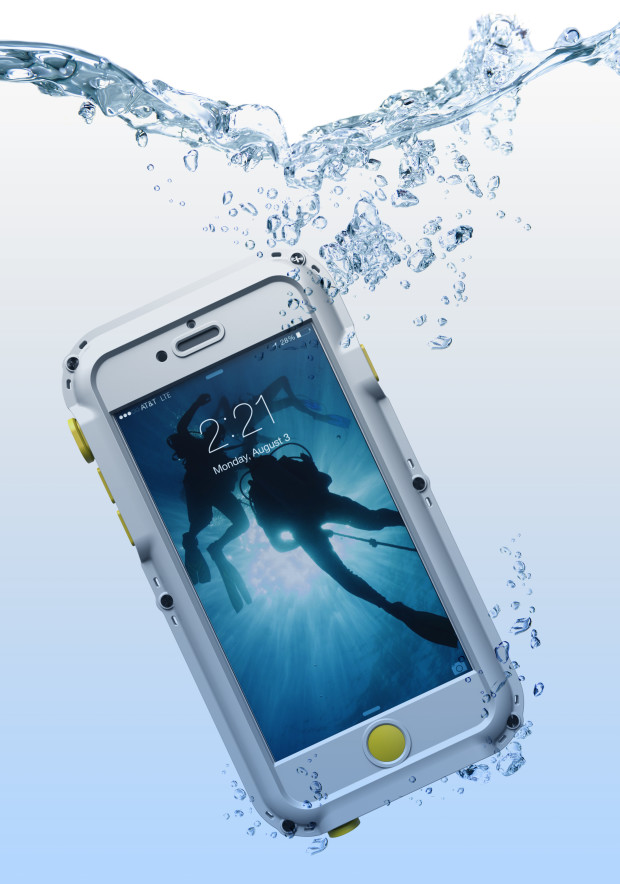 BRICWAVE™ XTREME Waterproof Case: The MOST promising iPhone protection against punishing conditions!
Advancements in mobile technology have made smartphones a necessity. No matter the choice of phone, ensuring its safety is an investment in itself. A practical phone case is a prerequisite for your phone's protection. If you are always on the go, you require a sturdy case that matches your active lifestyle.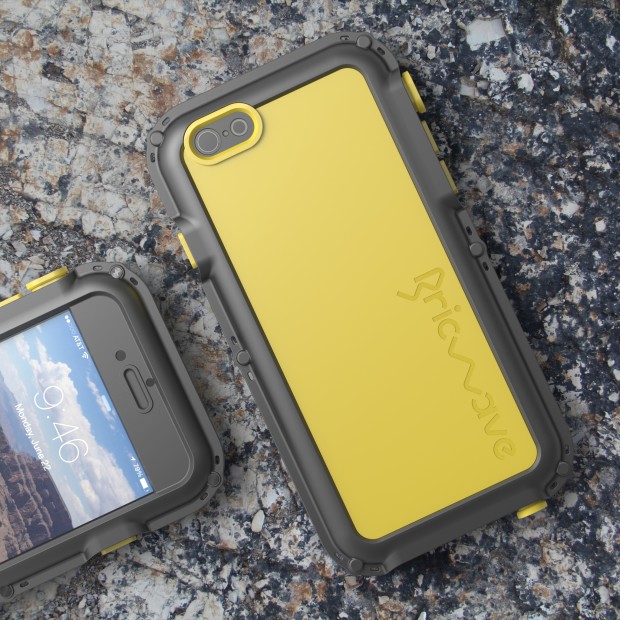 The XTREME Waterproof iPhone case is an original innovation that is among the best of all iPhone cases. This well-made case stands out because it offers the benefit of being a fully waterproof, shockproof, and sand/dust/mud-proof casing. There is no better way to shield your iPhone from damage than with the XTREME iPhone case.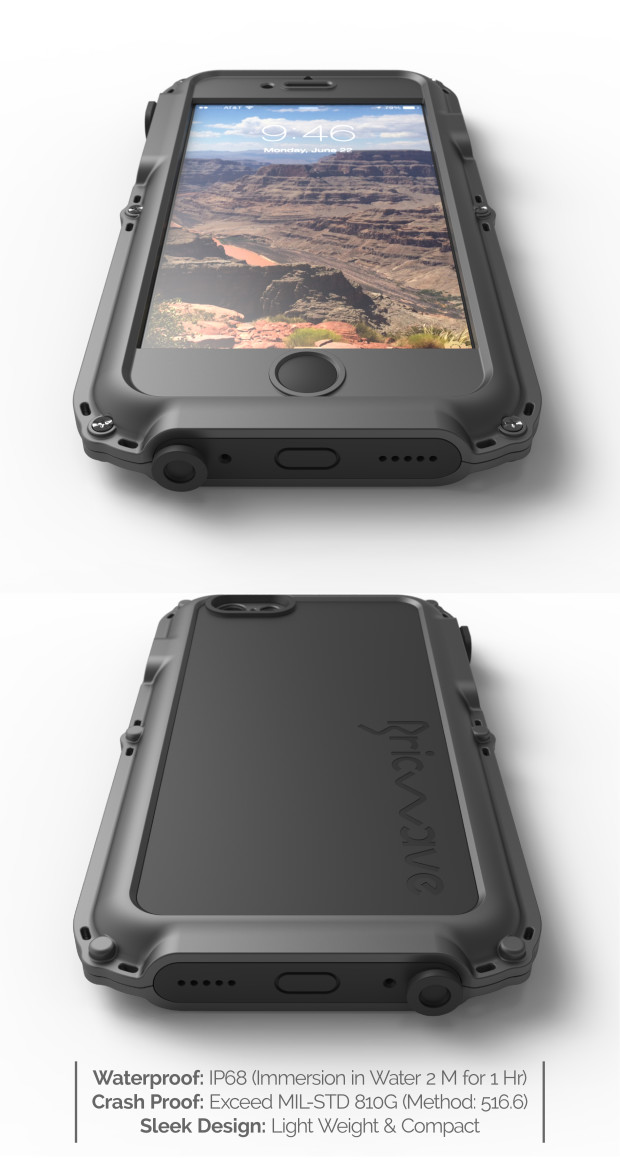 The design of the Xtreme Waterproof Case boasts a high impact poly-carbonate hard shell that cushions the iPhone against hard knocks. The inclusion of a watertight soft TPU sub-structure ensures the iPhone remains optimal even during immersion in water. Water protection is made possible by the IP68 waterproof technology. This is complemented by the MIL-STD-810G that offers shock protection.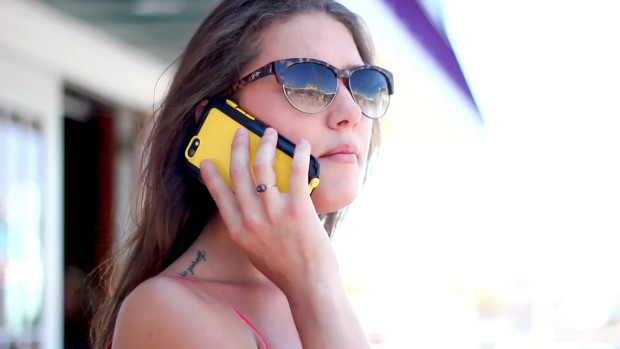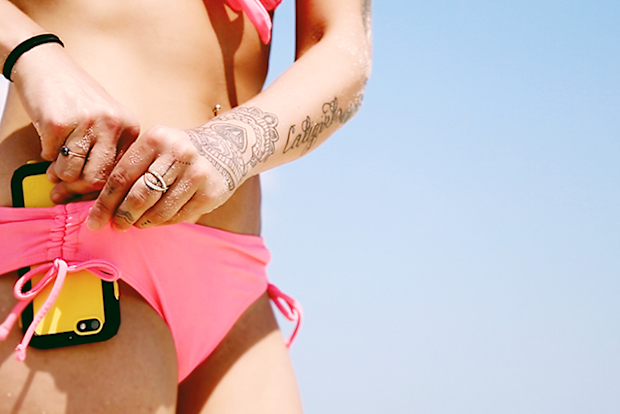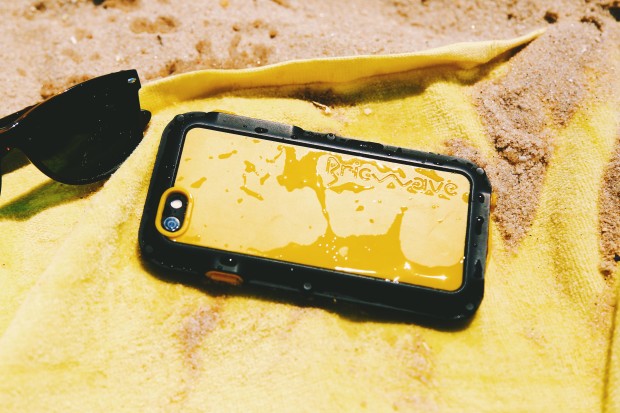 Best in class dust proof and waterproof (IP68 class)
High standard crush and shock proof (Exceeds MIL-STD-810G)
Lightweight and slip proof
Superior design
Great for extreme outdoor activity and sports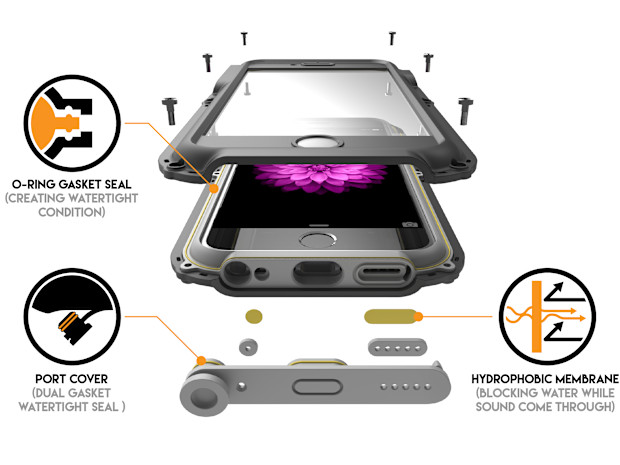 The BRICWAVE™ XTREME Case is designed with an O-Ring gasket seal coupled with a hydrophobic membrane that protects your iPhone from water damage by creating a water-tight environment. This is the perfect way to ensure peace of mind when enjoying invigorating activities in the natural outdoors.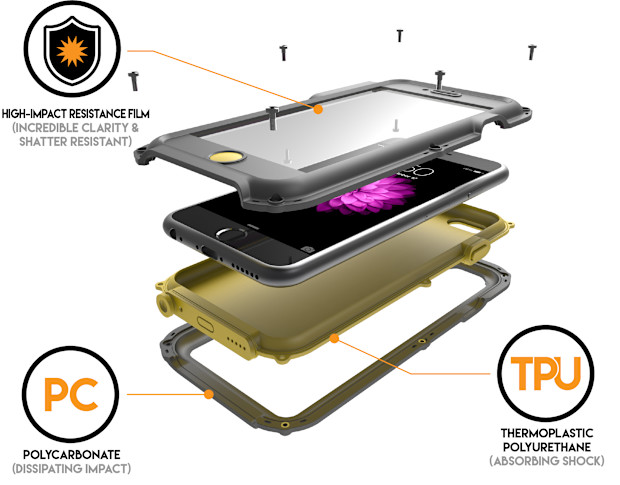 Shock protection is made possible by the high impact poly-carbonate shell and the functional substructure. This offers two-pronged protection where the shell diffuses the external impact when the iPhone is dropped, allowing the sub-structure to absorb the impact.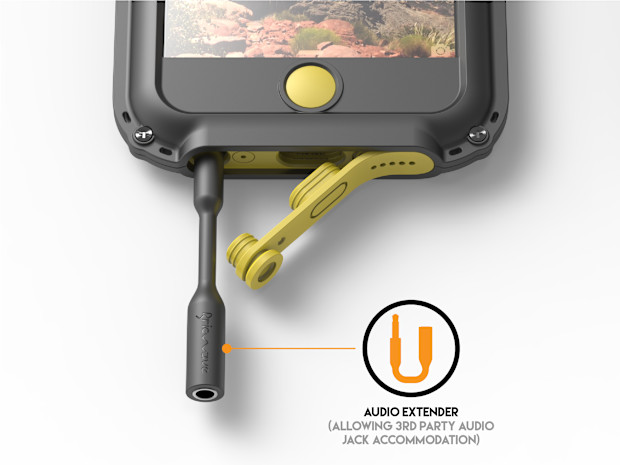 The beauty of this phone casing is that Apple earphones and aftermarket sets fit properly, even with the casing. The audio extender is ideal for large third party audio jacks.
This iPhone case is the hallmark of excellence since it is very slim and fits superbly well in fitted clothing. You may choose to drive the six-point stainless steel screws through the case so it is tightly sealed to prevent water damage and to keep the case closed after drops and/or hard knocks.

What's in the BOX?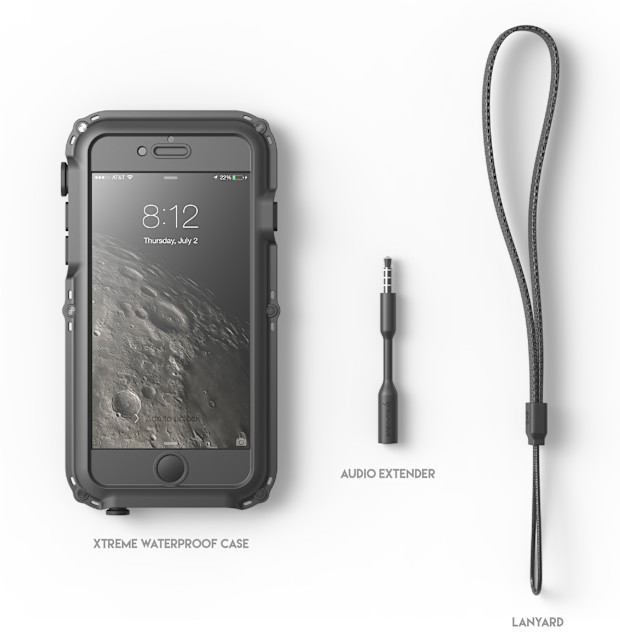 Pick your colors to match your lifestyle!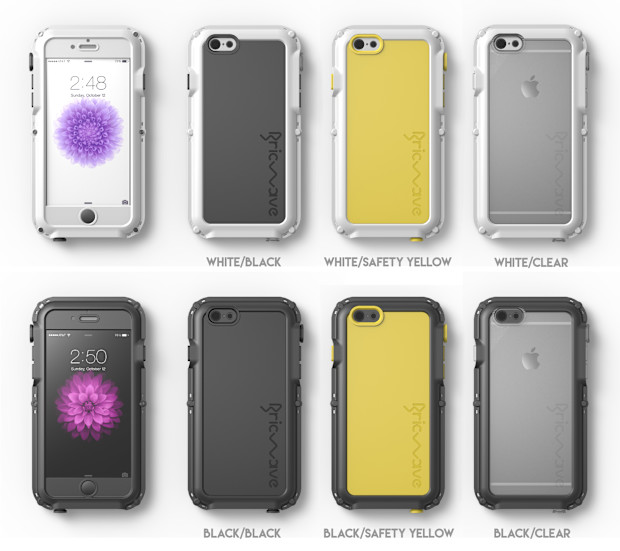 Frame: High impact polycarbonate hard shell
Sub-structure: Thermoplastic urethane soft sub-structure
Safety Yellow

Black

Clear (Allows the Apple logo to shine through)
Select A Perk
Perks are incentives offered to contributors in exchange for their support. A survey will be sent to confirm the choice of style AND colors.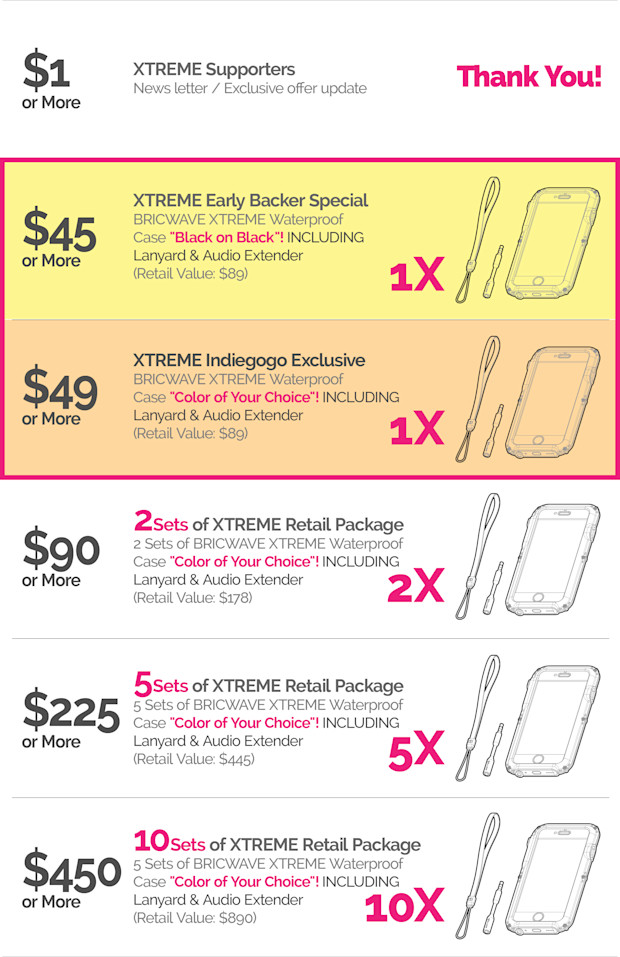 Funding Goals & Use of Funds
Initial production has been possible by capital sourced from our personal budgets. To take production to the next level, we need additional funds in the range of $20K (USD) to assist in mass-production of this innovative product. This funding will be utilized in marketing campaigns, production set up, materials, labor, and other inclusive expenses.
Why do we need you On Board?
You can be a part of the epic journey with BRICWAVE™ XTREME Waterproof Case. We would appreciate your support in the form of a purchase of our exclusive discount package. This will allow us to breathe life into our project. In exchange, your purchase will make the project a reality for iPhone users around the globe. Take a minute to help us spread the good news on our different social media platforms: Facebook, Twitter, and You Tube (linked at the bottom of the page).
Development Schedule
We want to have all the products in the distribution process starting in October 2015. Our goal is to ensure the entire production is completed by October 31, 2015, at the earliest.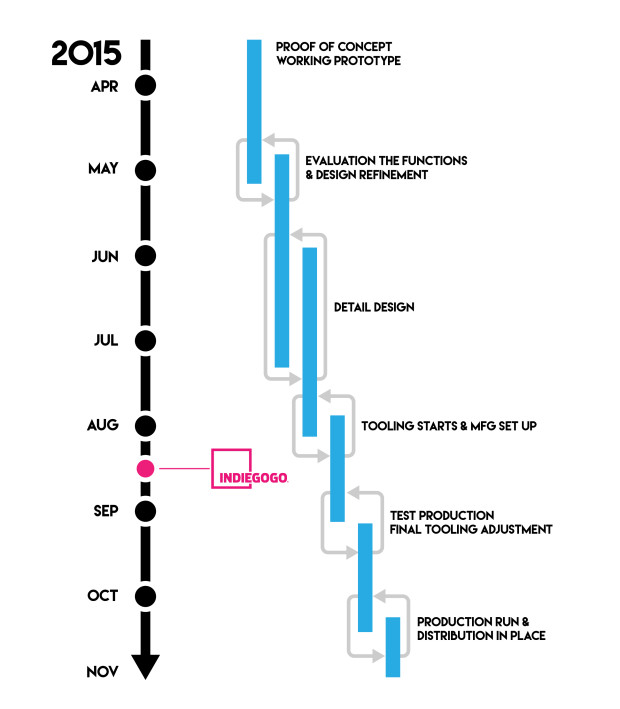 Key Milestones:
Proof of concept and working prototype testing (May 2015)

Design and development completion (August 2015)

Tooling design / Tooling release (August 2015)

Test production (September 2015)

Product placed into distribution (October 2015)

Final Thanks You and Link
We feel so grateful to everyone who has taken the time to read our campaign and for those who contributed what they could to make a difference and in helping us to spread the word. We have spent the last few months working hard to bring our vision to life and it has been worth every minute, thanks to all our generous supporters. Please know your efforts, even the smallest, haven't gone unnoticed. We will continue to keep you posted on what your pledge helped us to achieve. You are part of our BRICWAVE™ family.
If you cannot pledge but you are interested in helping, please contact us so we can set you up with a referral program! You might even be able to earn perks just by spreading the word!
Contact Us
Website: www.bricwave.com
Help to Spread the Word around the World!
If you have any questions, comments, or would like to discuss a collaboration or sponsorship, we would love to hear from you! Please feel free to contact us at info@bricwave.com