A young creator, whose work is also a pleasure.
Hello! My name is Róbert Lencsés and i love to work with wood.
At the time of mobile phones and TVs, made from plastic and electronics , people forget the essence and beauty of wood.
My goal is to give every home a piece of nature reshaped into something nice and practical.
And i need your help to achieve it.
I invested a lot of hard work, effort and enthusiasm in design and production of wooden stands in order to provide my clients with first-class products.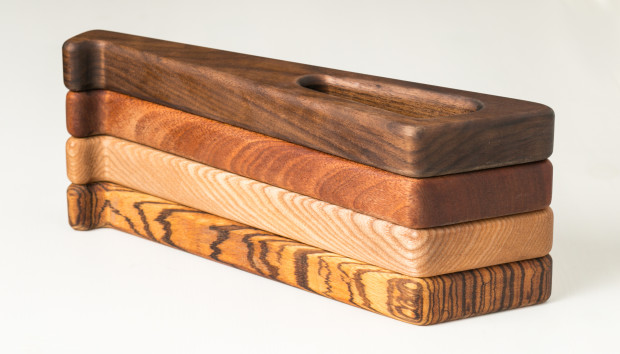 Types of wood that I use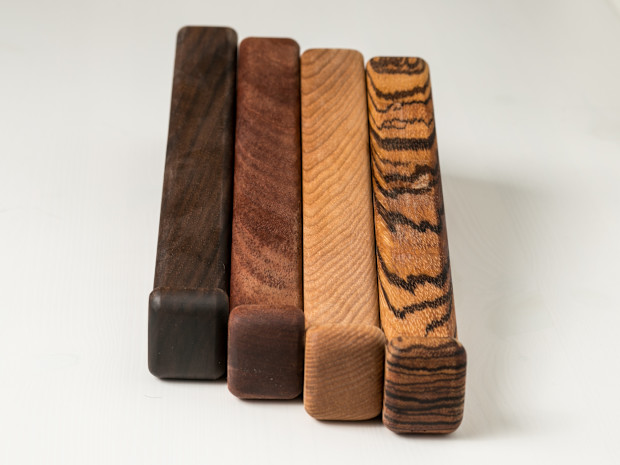 From left to right
Walnut, mahogany, mountain ash and zebrawood.
What I produce?
I produce wooden stands for Apple products.
So far I've made stands for :

iPhone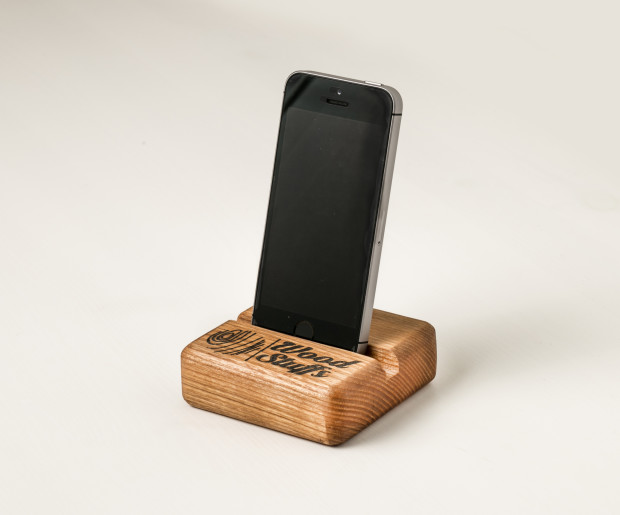 Docking station for iPhone
iPad mini, iPad 9.7", iPad 12.9"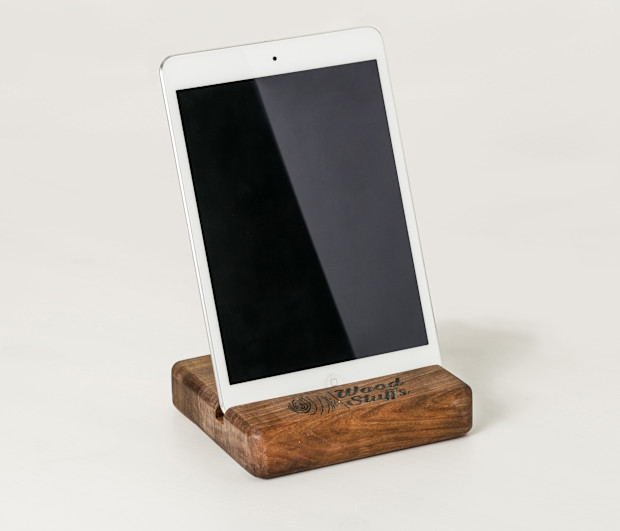 Universal stand for MacBook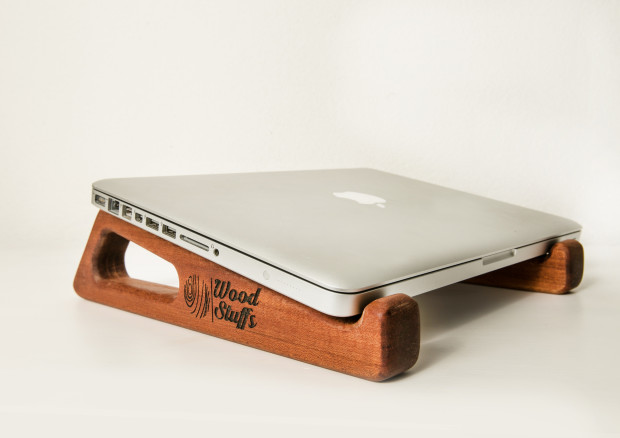 Apple Keyboard with Numeric Keypad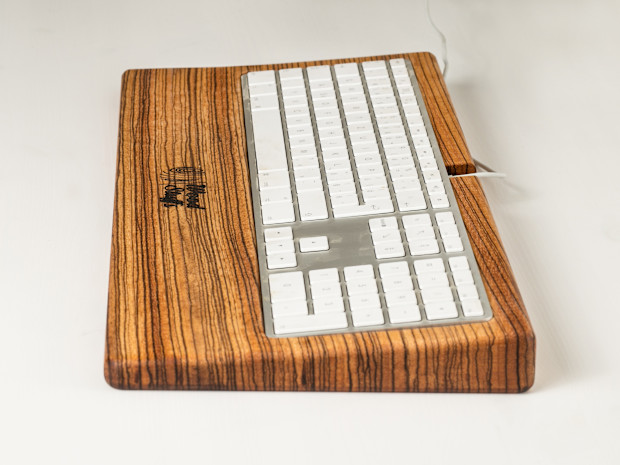 Risk and challenges
There is no risk !
Even if the campaign failes, i still can make the wooden stand for you. It just takes a little longer.
What i need
For this project i need this amount of funds - 13 530 $
9 723 $ for new CNC mill. For faster production. The one i use is slow, old and in bad condition.
2 264 $ for drum sander. For surface sanding of wooden stands. Many times faster than me.
1 543 $ for oscillating spindle sander. As the previous machine, but this is for sanding edges.
Also you can help me by telling your friends about my campaign,and/or sharing on Facebook.

What you get
You will get limited edition of my wooden stands with heart shape instead of Wood Stuffs logo.
And big thank you from me.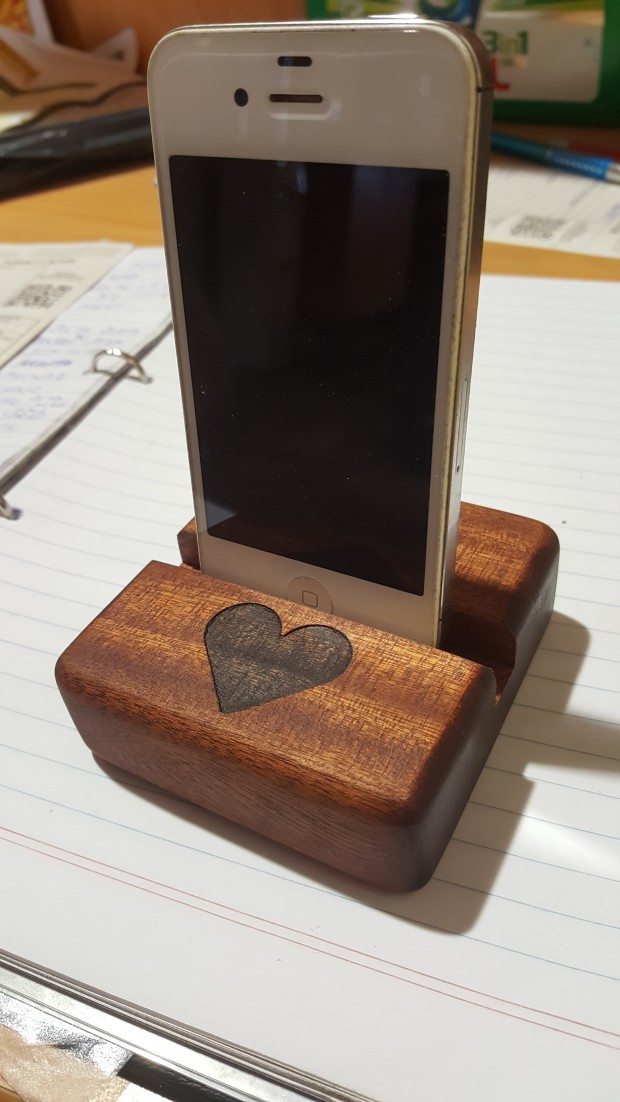 What is needed to make a wooden stand ?
Production begins by sawing dry wooden timber to the required size.
This process produces wood waste that finds use by my friend. He makes wooden handles for knives.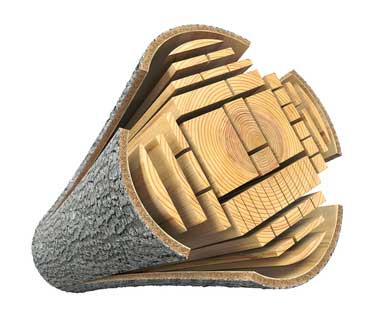 Then I plane the timber to produce a nice flat plate, which is then inserted into the CNC milling machine.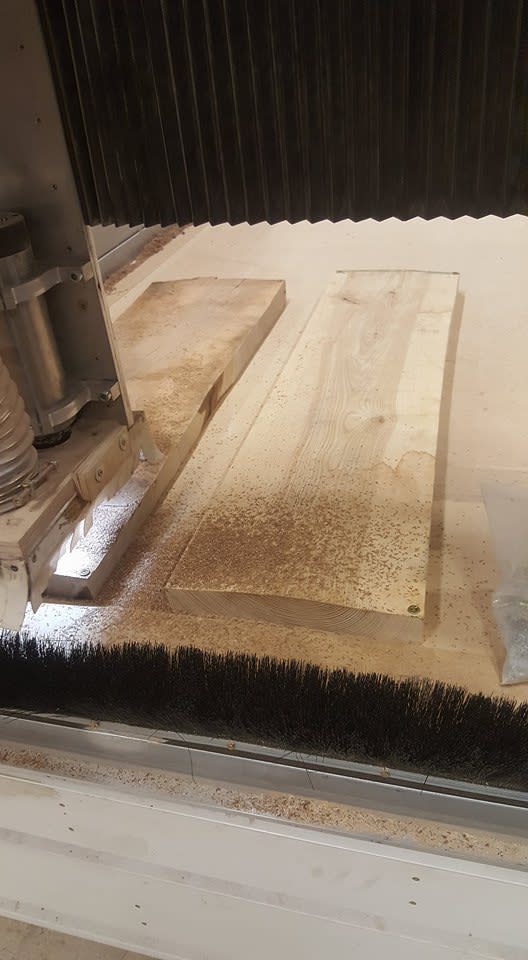 On CNC mill i create a program for milling.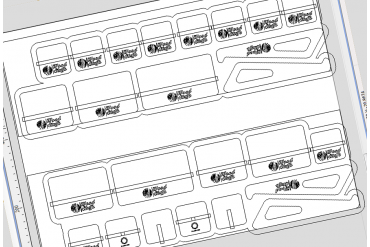 When it is finished, each product must be manually sanded.
Then is modified by radius cutter.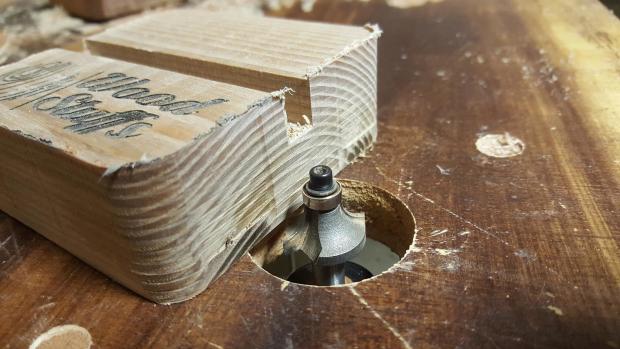 At the end is every wooden stand treated with mineral oil and beeswax.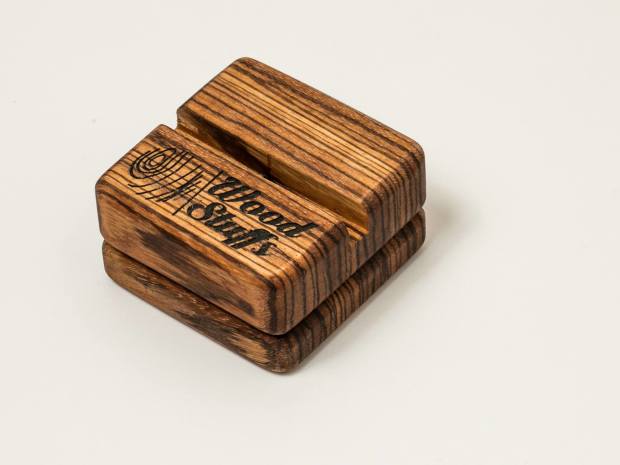 Features
1. Made from real wood
2. Durability
3. Lifetime
4. Unique
Future
In future i plan to create stands for more Apple products.
I already have prototypes of wooden stands for Beats by dr. Dre, iMac and docking station for Macbook.
And also i plan to use more types of wood, like bubinga, ebony and pink ivory.