Introducing Vixole
Introducing the Vixole, the world's first customizable mid-top E-sneakers. Equipped with flexible LED screens and 8 embedded sensors, Vixole allows you to personalize your footwear with thousands of unique designs, animations, and photos instantly with your smartphone.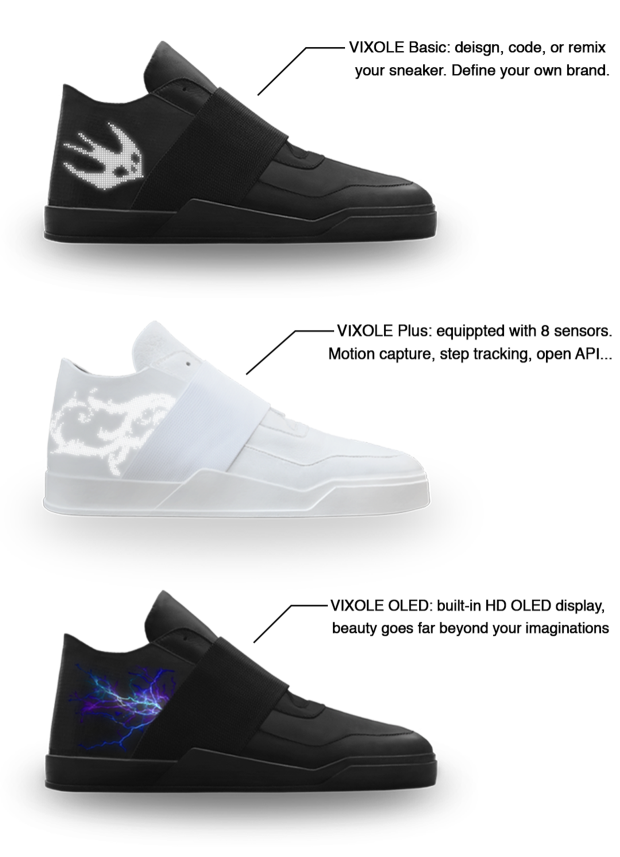 Who's talking about Vixole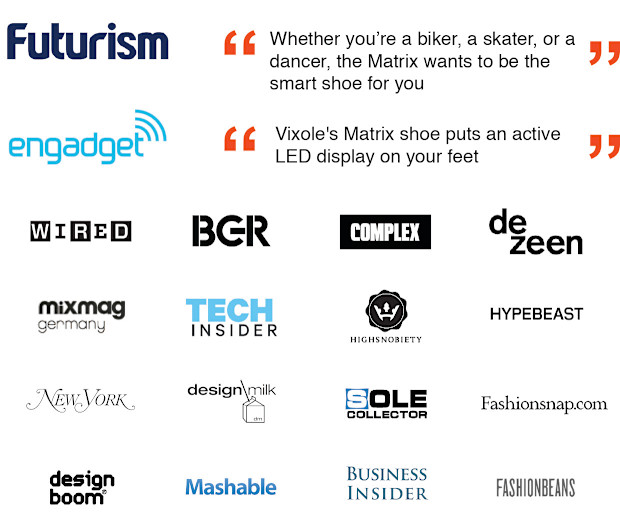 What can Vixole do?
Feature Overview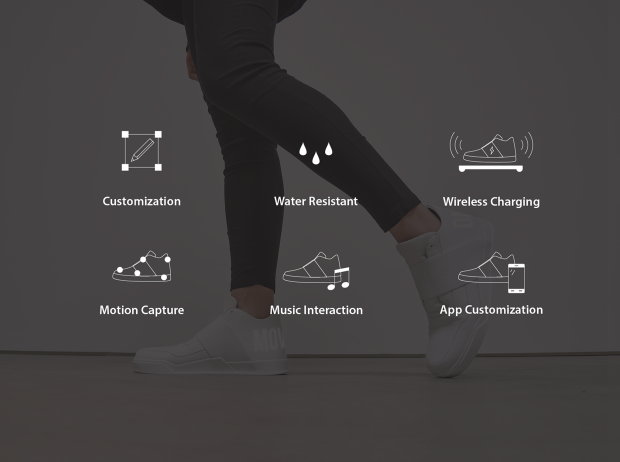 Limitless Designs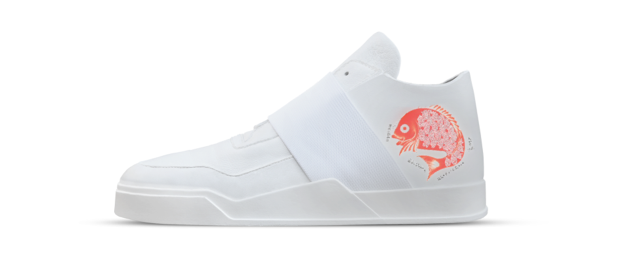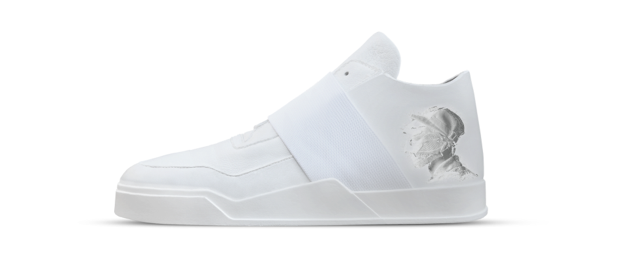 Why you need Vixole
Our product allows users to customize their sneaker in ways never before possible. Whether you're advertising your brand, or making a statement with your cool design while walking down the street, we can assure that you will always stand out when wearing the Vixole sneaker. In addition, the technology embedded in the sneaker allows for limitless functional possibilities through integration in existing applications.

Features of Vixole Basic
Vixole basic is equipped with a flexible monochrome LED display . You can design your own style, and share with thousands of artists /designers in the world. Use code to do more advanced design and sell them in Vixole Design Marketplace

The LED screen is built into the surface and wrapped around the back of the shoe, covered by composite half transparency material (TPU). It is waterproof and safe to wear in the snowing.
To make everything easier, Vixole is empowered by wireless charging technology. After you got home, just simply put Vixole on the wireless charging board. Within 2 hours, your Vixole should stay charged for up to 8 hours.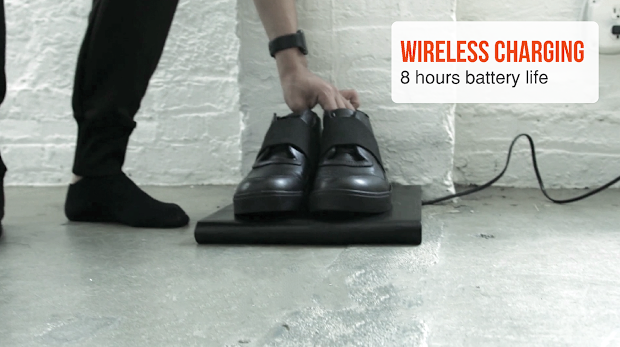 Features of Vixole Plus
Why do you need a smart bracelet to track your steps if you can have sensors built in your sneakers? This is more accurate and can gather more information.

Embedded motion sensors can collect different real-time data from your movement. Vixole Plus can instantly combine these data with designs and then perfectly shows on the screen.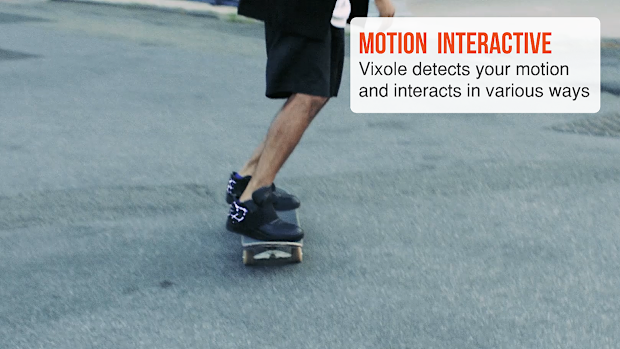 Embedded sound sensor allows your designs to interact with the music you are playing.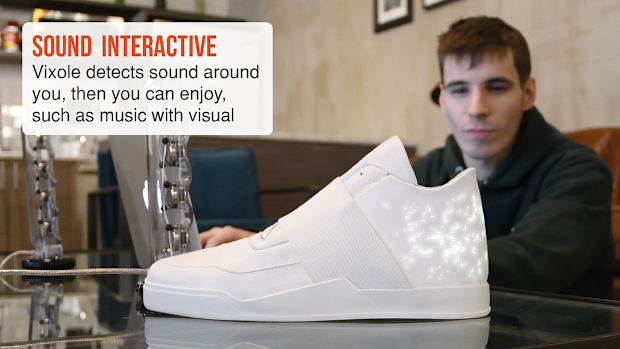 With the open API, you can integrate Vixole Plus with your existing Apps, and play AR/VR games. You can even develop your own app. It's really up to you developers and coders to decide what you want to do with Vixole Plus.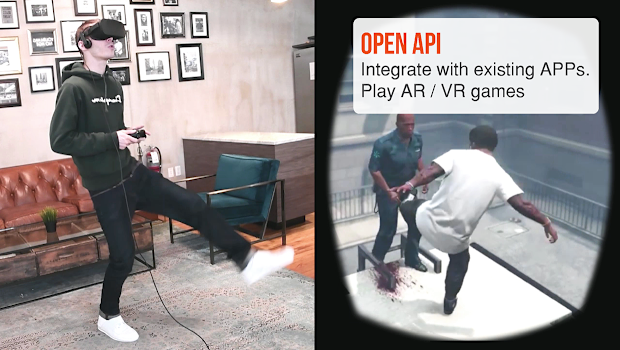 Vixole Plus is equipped with NFC sensor. It's an advanced way for you to meet a new friend. By simply touching your shoes with your new friend and hold for three seconds, you can exchange contact information with each other.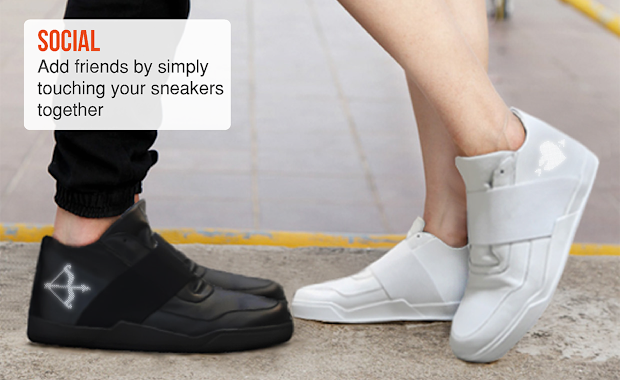 Keep looking at your smartphone during the navigation? Not anymore. Simply put your destination on your map, and put your phone in your pocket. Let Vixole guide your direction through vibration on your left or right sneaker.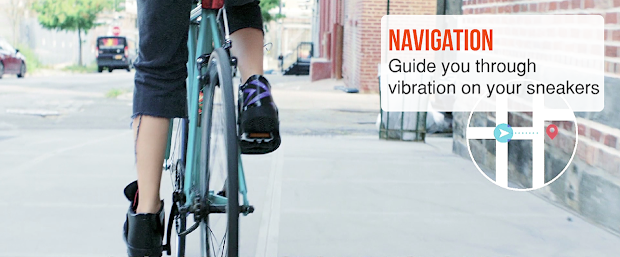 Always miss calls or messages? Let Vixole help you with that. Vixole can notify you through gentle vibration when you get a call or message so you won't miss anything anymore.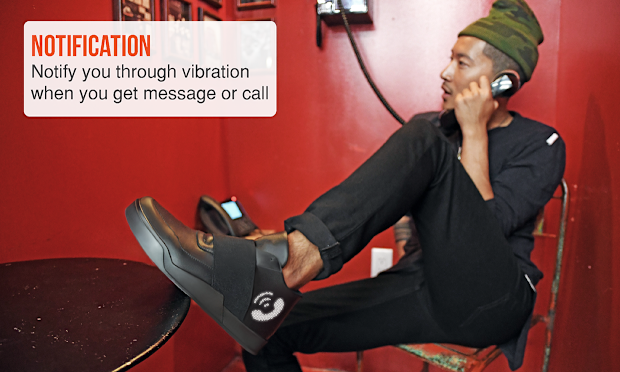 Vixole OLED HD Display
Vixole OLED will be able to show high-resolution images or videos. It saves much more power than Vixole Plus and it is really stunning! Since the technology of OLED is still too new and the material is super expensive, we are not sure if we can mass-produce Vixole OLED. So we decided to launch 300 pairs Limited Edition.



Comparison and Specs

Find your size here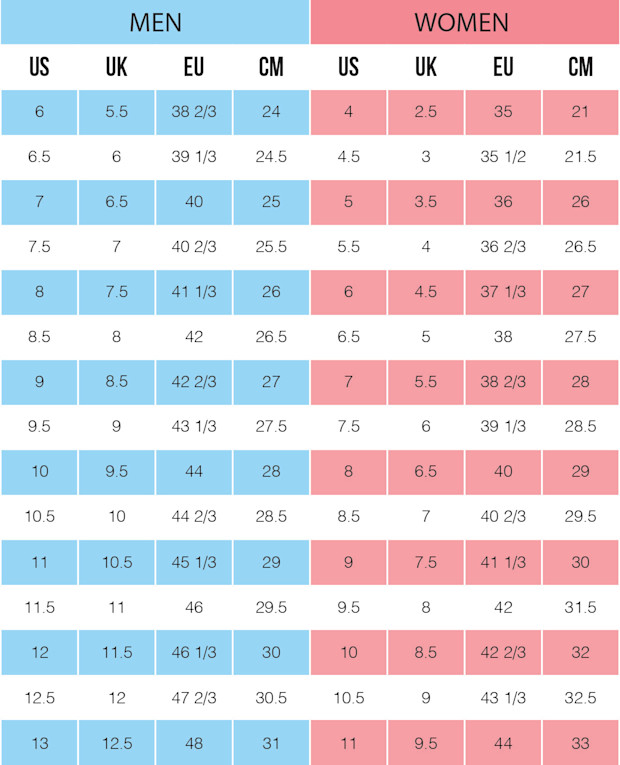 Rewards

What's in the box?
Vixole Sneakers; free Wireless Charging Pad; extra footbeds; USB cable; 2 dust bags.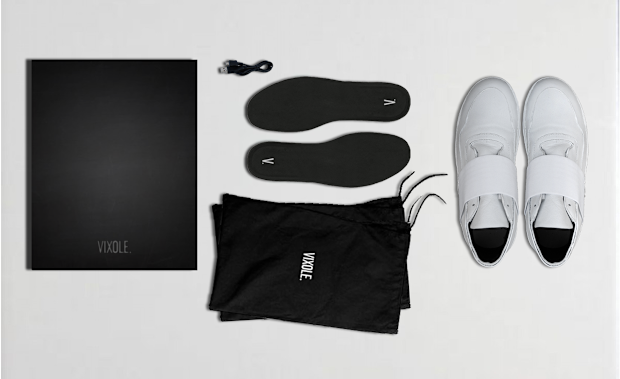 Development of Vixole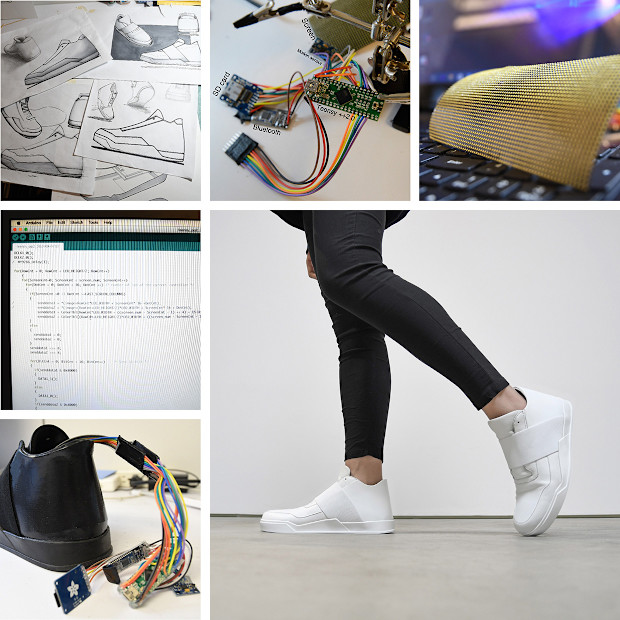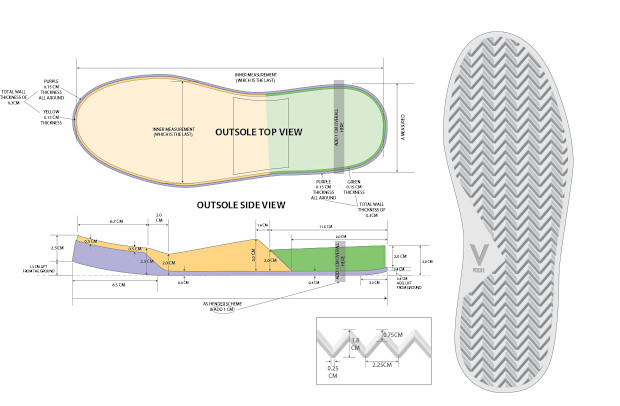 Our Team
We are a team of designers, engineers, and hustlers. We've worked innumerable hours to bring you the product you are seeing. And we will never stop!
Where are we in the process?
After nearly 20 shoe designs and countless sketches, we completed the initial Vixole model. We then spent 8 months side by side with our design and engineering teams to create the first prototype. At last, we are ready to bring our dreams to life on a mass produced scale but need to place a large minimum order in order to guarantee a feasible price point for you, our customers. For this reason, we are offering the Vixole to this awesome community EXCLUSIVELY before anyone else.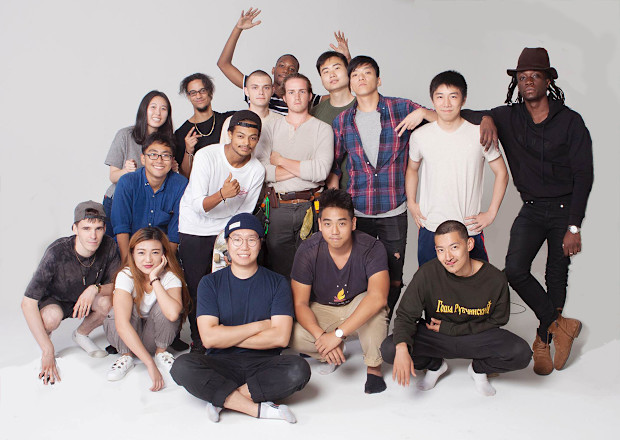 What does our journey look like?
The journey toward the creation of Vixole began in May 2015. Our vision was to combine fashion with technology as a means of allowing people to customize and design their own styles. After weeks upon weeks of brainstorming, and countless design meetings, we tapped into an understanding of just how much we could achieve through improving footwear. We, in turn, developed an open API, in hopes of allowing developers and user like you integrate our sneaker into the fitness, gaming, and design applications you use daily.
Here is a brief outline of our journey and future plan. With your support, we promise to continue to work day and night until we produce the perfect products shipping to your hand.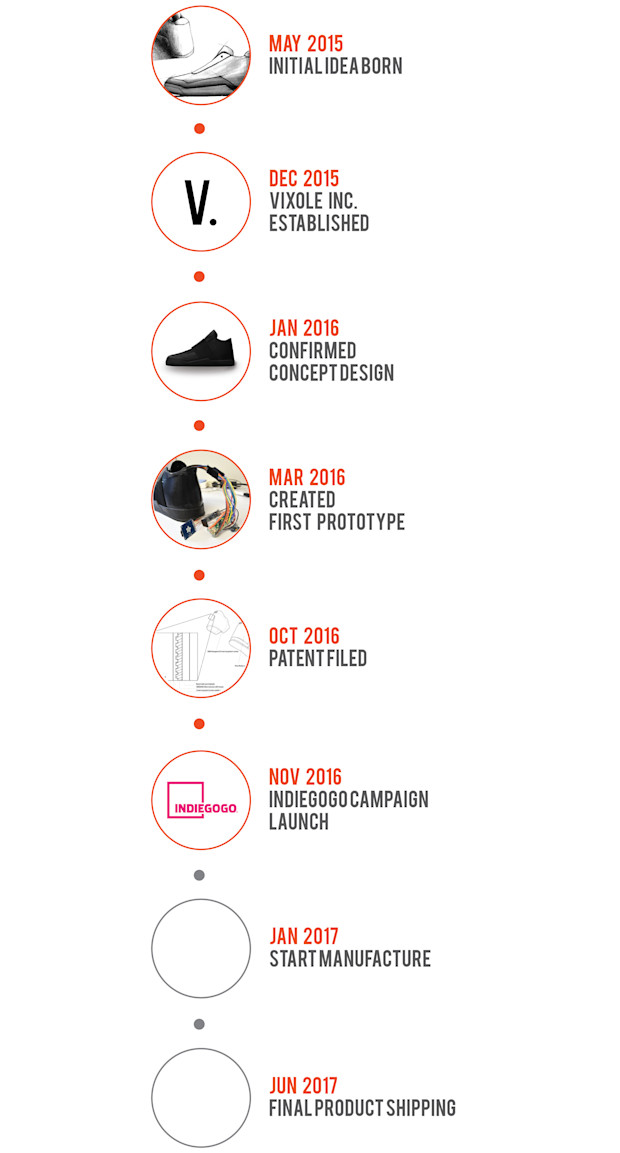 FAQ
Q: How do I choose my size, and color?
Inside of the perks, you will be able to choose size range and color. Following the end of the project, you will receive an email to select your exact size, and color.
Q: Does Vixole come in men and women's sizes?
Yes, Vixole is unisex. The size range for male is US 6-13, and for female is US 4-11.
Q: What's the Exchange Policy?
You only have to pay for one way shipping to exchange items for a different size within 14 days. If you are based outside the US, you will need to pay duties and taxes on this. Please contact us at support@vixole.com prior to your shipping.
Q: What's the Return Policy?
We will accept the product in its original condition for a refund of the purchase price within 14 days after the arriving of the product. The substitutes may change before shipping date.
Q: Will the Vixole be waterproof?
The Vixole is water resistant but not waterproof. Normal wear like, sweat and rain are okay. If water is exposed, wipe it with a noninvasive cloth. But please care if you would for your nicest dress shoe.
Q: How long is the battery life?
Battery life will last 8 hours with screen lightening up all the time.
Q: When will the Vixole be shipped?
With your help, we are aiming to finalize manufacture and ready to ship in June 2017.
Q: What file type does the Vixole support?
We will support JPEG, PNG, Mov. and GIF. The supporting file type may change in the future.
Q: Can I buy it in stores?
Currently, Vixole is only available on Indiegogo. So pre-order now!
Q: Do you ship worldwide?
Yes, we do. Shipping fee will be $30 outside of US and Canada.
Q: Can I play sports wearing Vixole?
Yes, you can play sports wearing Vixole, but we recommend to not to put excess stress on Vixole. Casual use and good care will extend the longevity of Vixole.
Q: What will happen if I change my address during the waiting period?
We will confirm the address again before shipping. If you are moving, please contact support@vixole.com for help!