VESTA: World's first smart and "direct" car alert system designed to prevent heat-related accidents
VESTA is..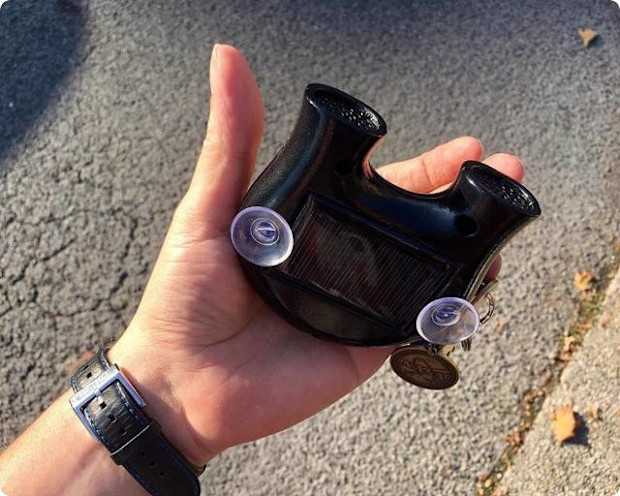 a car alarm system

which is designed to help
prevent heat stroke-related accidents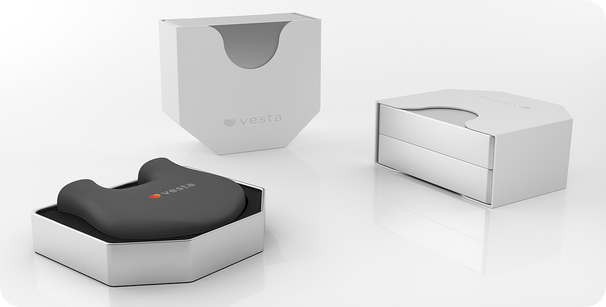 involving babies, small children,
pets and the elderly in parked cars.

[PATENT PENDING]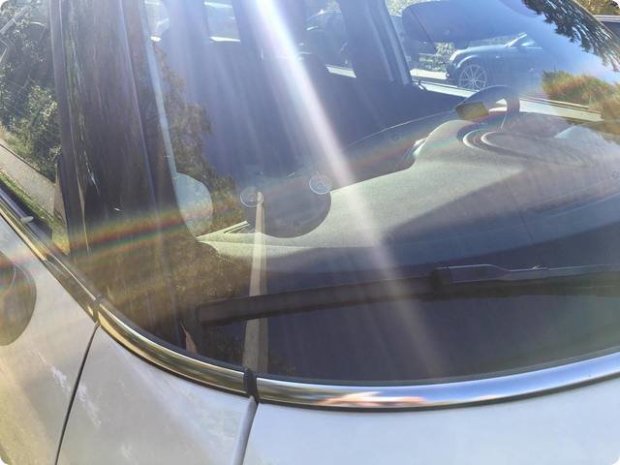 It has a GPS sensor , which checks if the car is parked and where it is located.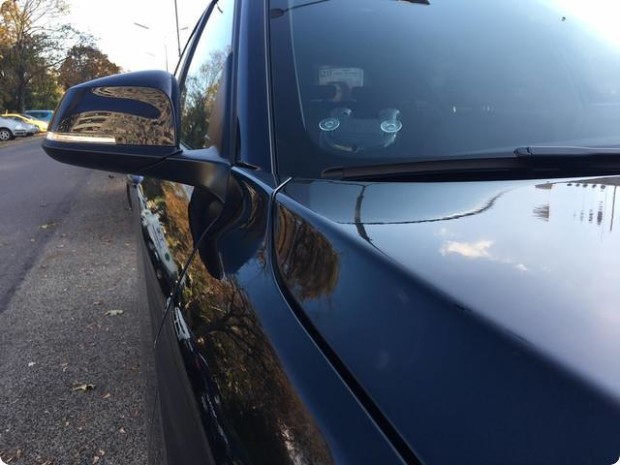 When the car is parked, VESTA's temperature sensor

checks the temperature.

If the temperature surpasses a threshold, VESTA's CO2 sensor checks the Carbon Dioxide levels in the car to make sure that no baby, child, adult, or pet is trapped within.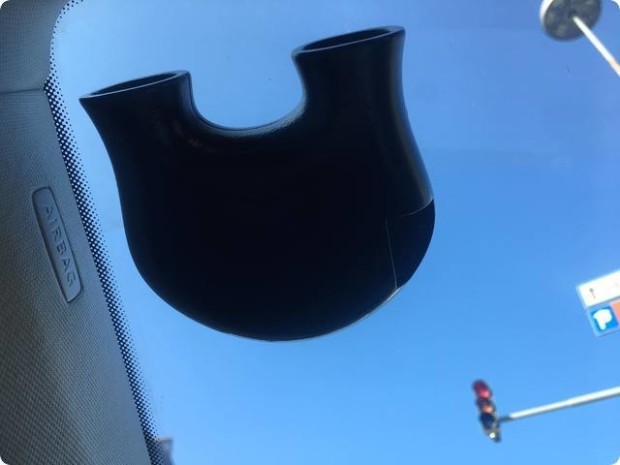 In the event that a risk presents itself, the device immediately texts

the preconfigured number(s) with a message including information about the car's exact location and its current internal temperature

. You can add up to 10 cell phone numbers that can receive the alert message from the system.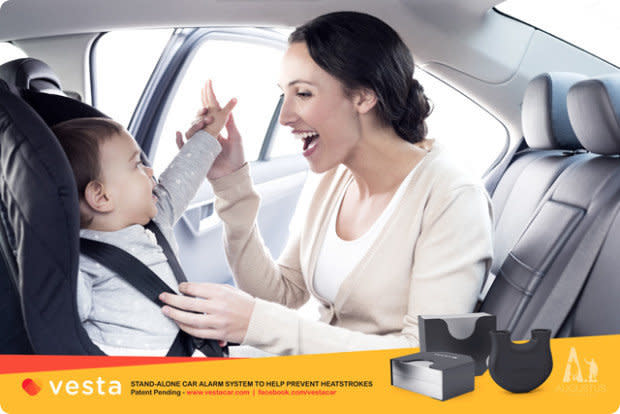 * Even with the windows open on a mild or cloudy day, a car's internal temperature can reach up to 120 degrees Fahrenheit, 48 degrees in Celcius, in just minutes.
On average, 37 children tragically die each year from heat stroke brought on by being left in a hot car- most of the time, by accident.
Animals are not exempt from such risks; pets can suffer brain damage or death within minutes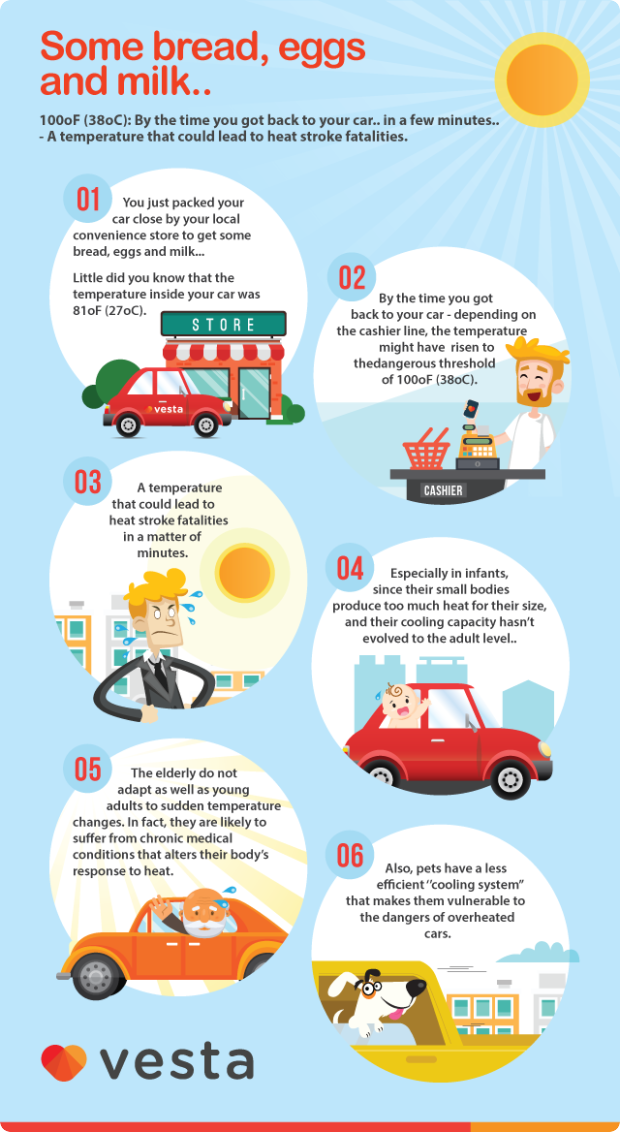 For pets,
your loyal best friends, an unattended car represents a significant potential hazard in much the same way that it does for any other loved one. The pet is left behind in the car--often unintentionally, often under the pretenses that you'll "be right back," and will even roll down the windows for added airflow.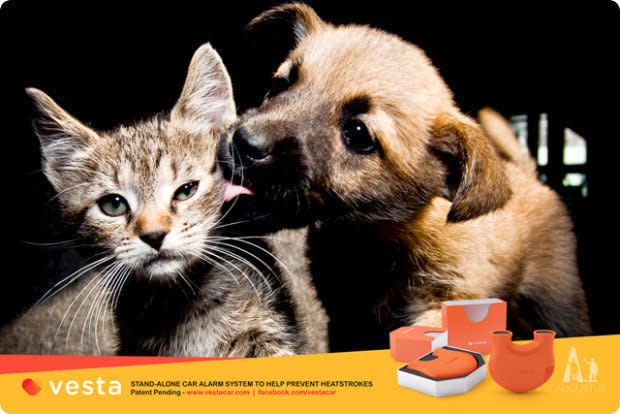 Sadly, such scenarios can easily result in tragedy, given how dangerous hot vehicles are for pets. As Kim Salerno, Founder and President of Trips with Pets explained:
"Pets are very susceptible to overheating as they are much less efficient at cooling themselves than people are. Dogs," Salerno went on to note, "are designed to conserve heat. Their sweat glands, which exist on their nose and the pads of their feet, are inadequate for cooling during hot days."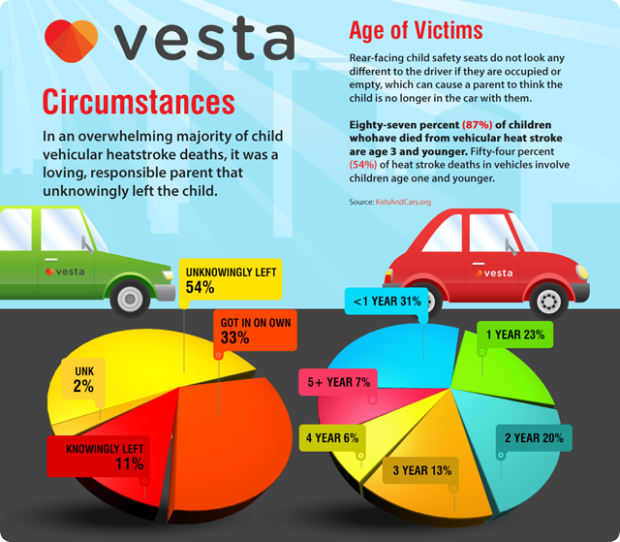 Given this "reality check,"
we know what you may be thinking:
"Hey, accidents happen." After all, accidents are, by nature, an erratic set of unexpected events. They happen by chance, rather than by design.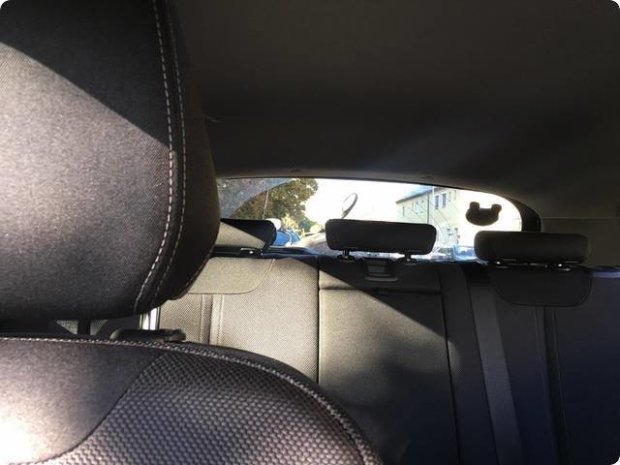 When it comes to the safety of your children (or pets for that matter), you can't afford to be "unprepared."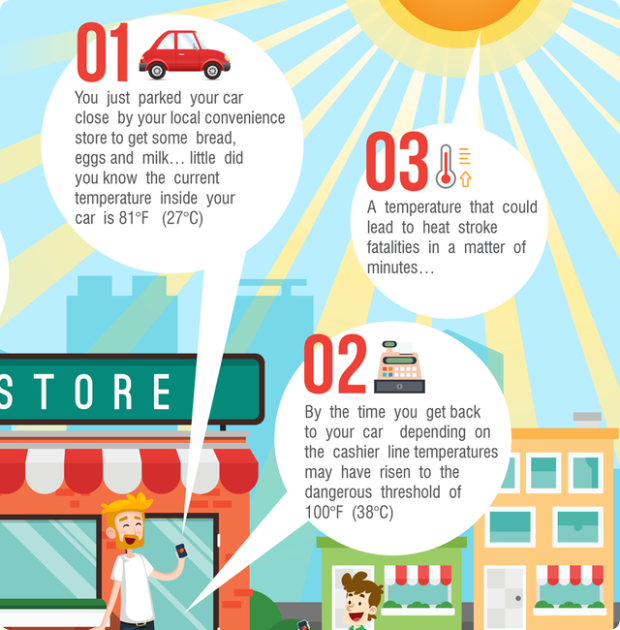 The truth is that some accidents can be avoided through preventive measures.

* Statistics, shows the seriousness of these cases below are taken from KidsAndCars.Org: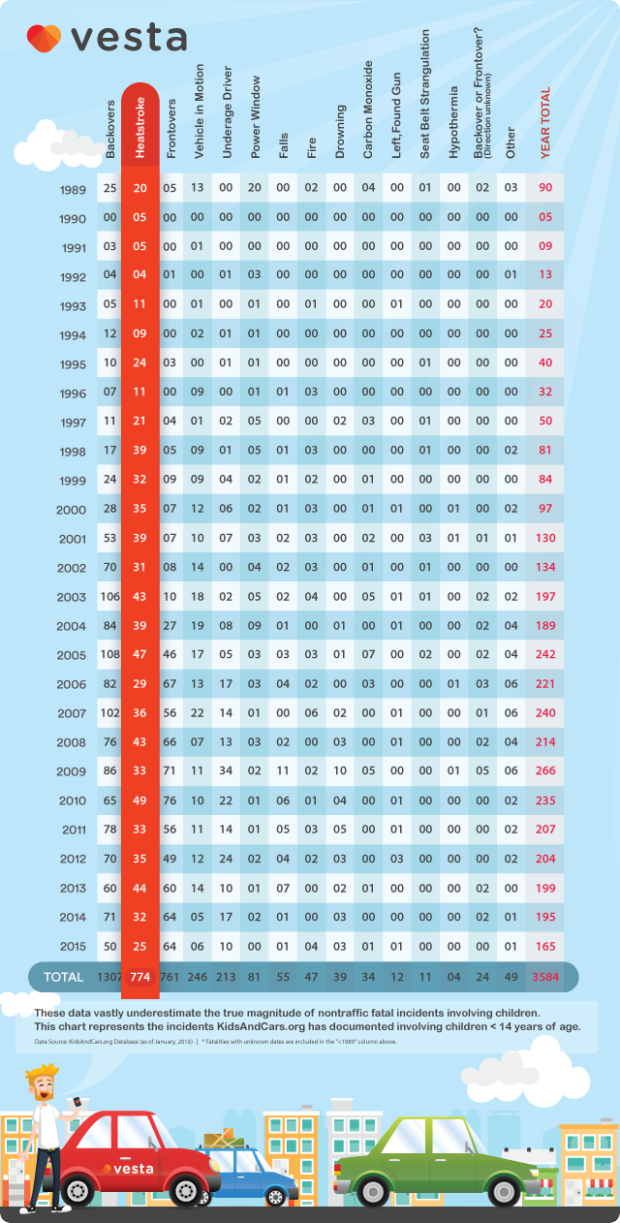 What We Need & What You Get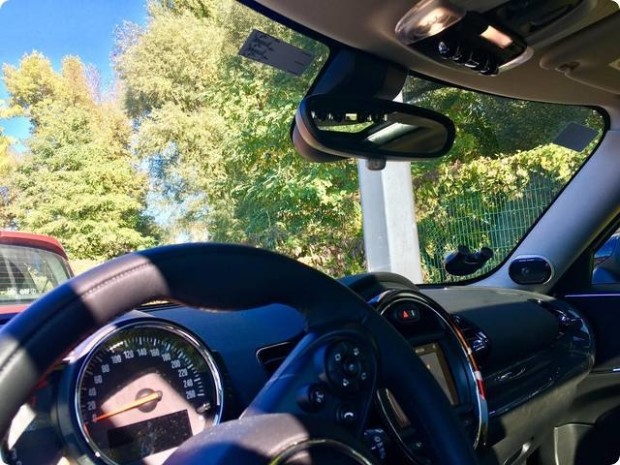 To help get VESTA up and running, we've set a fundraising target.
We understand that investor trust is absolutely invaluable to the success of this campaign, and as such, strive to be as transparent as possible in our plans for how funding will be allocated.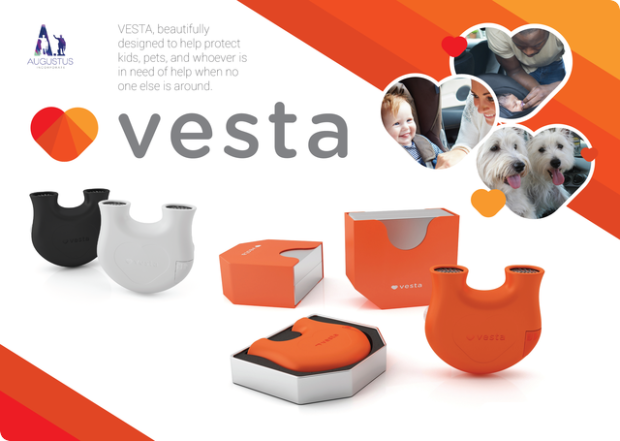 Upon reaching our goal, our funding will be spread evenly across areas that are essential to product development and longevity. After addressing the 20% tax costs applicable to the project, we intend to allocate 16% to Electronics & Software Development, 11% to Software Manufacturing, and 8% to Campaign Processing Costs.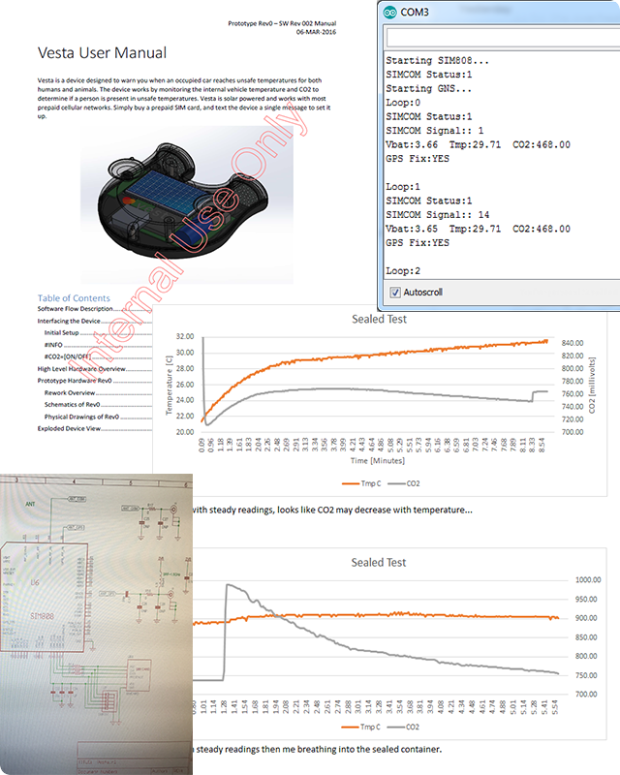 Other planned expenditures of lesser value include Casing & Design Prototyping, and Campaign Consulting costs (6%), Other Technological Costs (5%), Advertising & Promotional Marketing (4%-$800), and Risk Factor costs (4%), among others.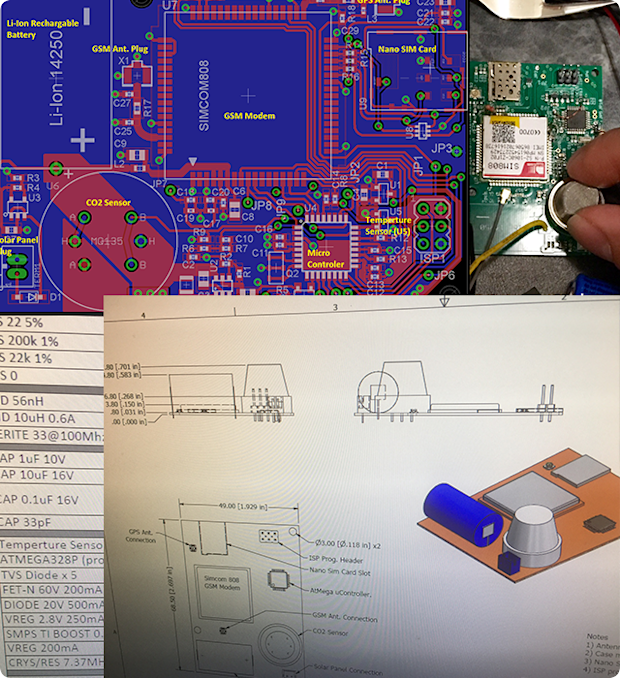 Of course, every extra cent that we're able to raise is welcomed with open arms, as it enhances our ability to reach more people and manufacture more devices while lowering per-unit prices for our consumers.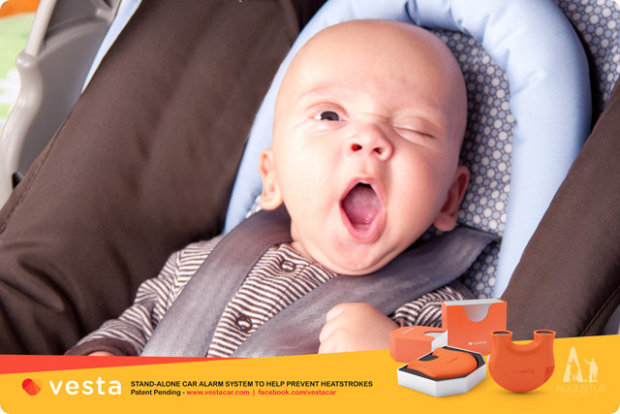 By investing in our product and helping to fund the production of this revolutionary device, you're helping to change the way that the world thinks about car safety.
Forgetting a baby, child, pet, or loved one in the car has becoming an alarmingly common occurrence among adults--over 700 cases in the past two decades alone--and is something that can truly happen to anyone. To help prevent future car-related heat stroke tragedies, we need your help--not just financially, but in raising awareness about this campaign.

In sharing our YouTube video or using Facebook to tell your friends about what we're aiming to achieve, you can play an integral role in making car safety something that everyone can enjoy.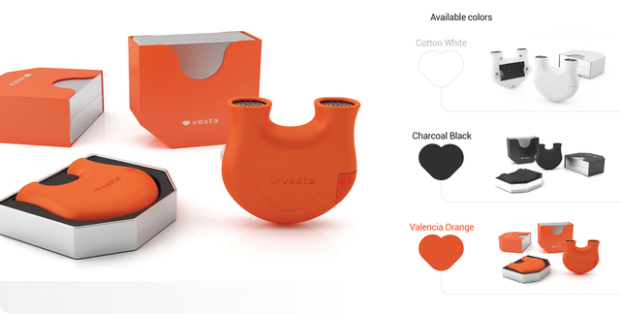 What's more, as a token of our appreciation, you'll be among the first to receive one of our innovative VESTA car monitoring devices in the color of your choice with free worldwide international shipping. This is an especially rare opportunity, as we expect for our device retail prices to rise by over 50% after our initial promotional period has passed.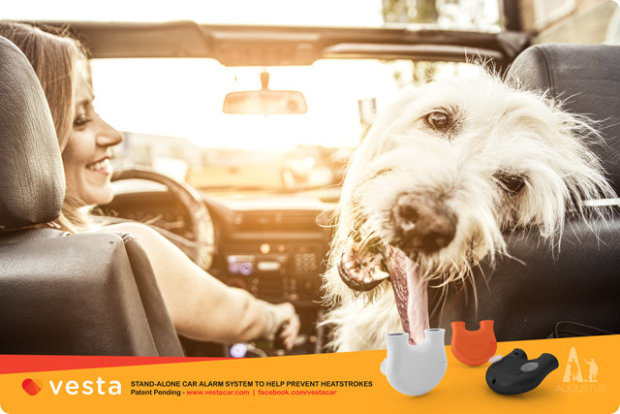 Finally, if, for whatever reason, you find yourself having second thoughts about this campaign and whether you would like to continue as a backer, we're more than happy to process a refund with little to no hassle through Indiegogo as a means of ensuring your satisfaction from start to finish.
We would love the opportunity to bring you aboard as a backer and help you to see just how special VESTA is and the tremendous change it can make in car-induced heat stroke tragedies. Make a contribution today and help us take the first step to keeping families everywhere safe!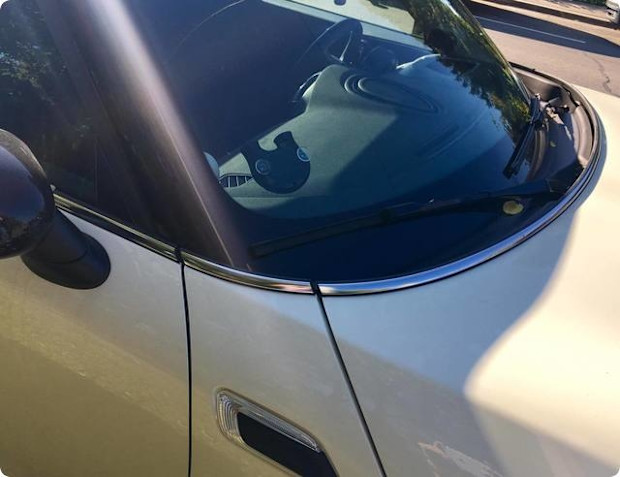 Planned Budget of VESTA: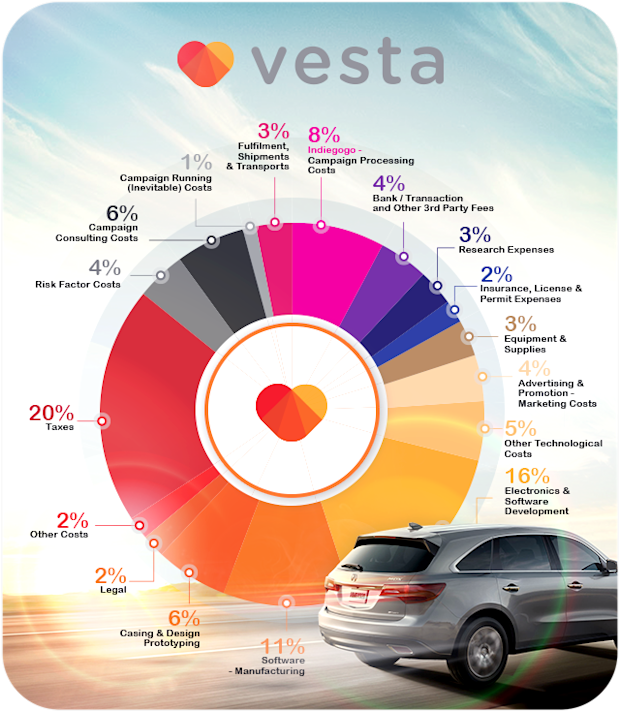 Planned Timeline of VESTA:

Risks & Challenges
Manufacturing a hardware device with the sophistication that VESTA provides is always a challenge. With multiple sensors, a GPS component, and SMS message option all neatly packaged in one, compact device, there are a literally and figuratively many moving pieces. Despite this, we're confident that the device we intend to produce will be a truly revolutionary one with minimal, if any, functional glitches.
We've spent over two years perfecting this product, and have developed two high-functioning prototypes along the way. We've certainly had a few roadblocks along the way, but have learned from each obstacle and are confident that there isn't a hang-up that we might encounter throughout this process that we can't overcome.
Disclaimer - VESTA does not guarantee, nor does it take any responsibility for the features explained here or anywhere else in this campaign. As VESTA is a product that is still being developed, it is entirely possible that aspects of the final product, including its design and features, may vary largely from what is currently being depicted. Unless otherwise stated, the appearance and functionality of VESTA is subject to change prior to release of the final product.
Frequently Asked Questions & Answers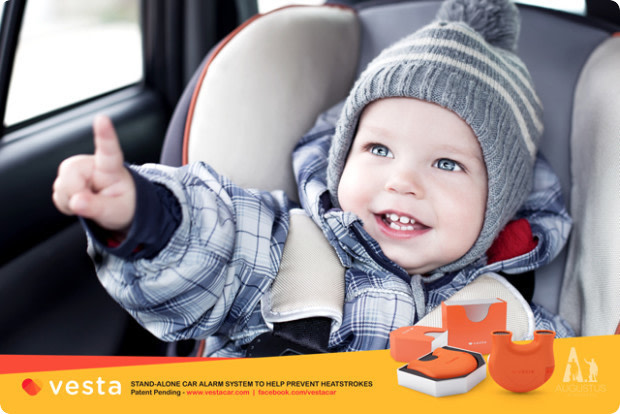 May I use VESTA with any car?
Yes.. because VESTA is a wireless device, its functionality is independent of any particular make or model of car. Whether you're driving a sports car, a tractor, or a stretch limousine, if changes in temperature and CO2 can be detected in it, you may use your VESTA device.
Is a Sim Card Included with VESTA?
Although VESTA is equipped with many sophisticated technological offerings, ranging from built-in GPS software to its own sim card slot, the device does not come with an actual Sim Card. In selecting your own preferred SIM card, however, you can ensure that your VESTA device is equipped with the best cellular coverage available so that in moments of danger, you can rest assured that urgent alerts will come through.
If I have other questions, who should I contact?
Please contact: contact@vestacar.com with any other inquiries you may have. We also encourage you to access all of our social media accounts, as well.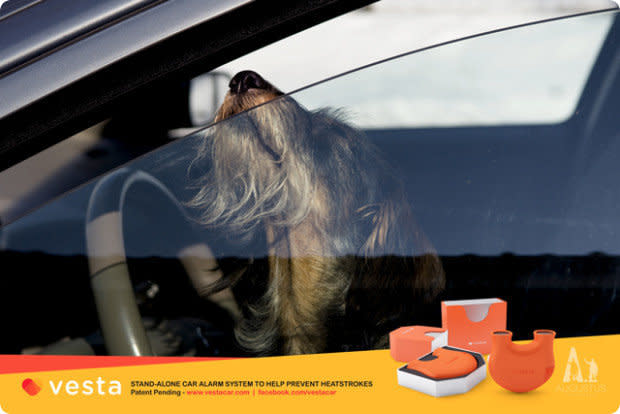 Other Ways You Can Help
Some people just can't or don`t contribute, but that doesn't mean they can't help:
Please support us. Get the word out and make some noise about our campaign.
While you're at it, don't forget to use all of the Indiegogo share tools:

Below are a few ideas for some hashtags and mentions you might consider using in your posts and shares, along with the link to the campaign page: #Vesta #Vestacar #HeatStroke #ChildSafety #PetSafety #CarAlertSystem #CarAlert #Alert #Heatracker #Smartcar #CarSafety #Family #Kids #Pets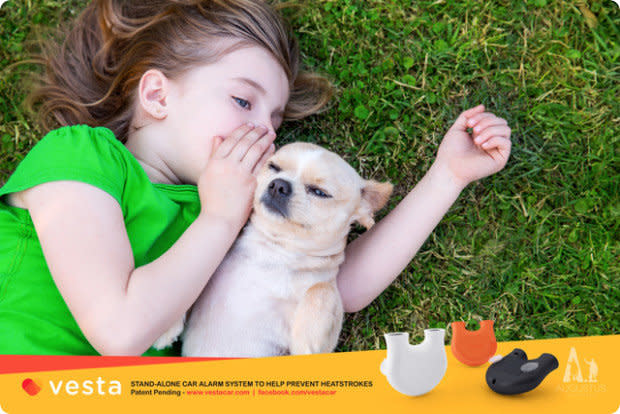 For more information, visit our sites: www.vestacar.com and on Facebook: www.facebook.com/vestacar on Twitter: https://twitter.com/vestaofficial and www.preventheatstrokes.com - www.preventtrapping.com - www.alertsystemforpets.com - www.alertsystemforchildren.com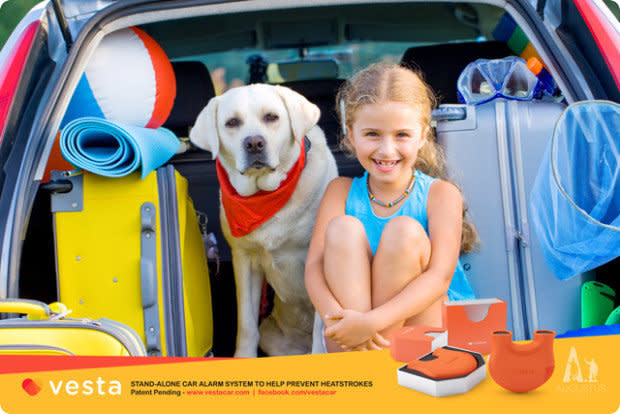 Thank you.
CAMPAIGN PAGE (soon): https://igg.me/at/vestacaralarm
MORE INFORMATION IS ON: www.vestacar.com
Save
Save
Save
Save