The Stretch Suit – World's Most Comfortable Suit
This project has already launched.

The Stretch Suit
We have created a suit to bridge the gap between work attire and comfort. The Stretch Suit is a London based company, who have designed 'The World's Most Comfortable Suit', which are lightweight, stretch proof and can be tailored exactly to your measurements.
The Stretch Suit, currently available in blue and black, is available for pre-order through this Indiegogo campaign.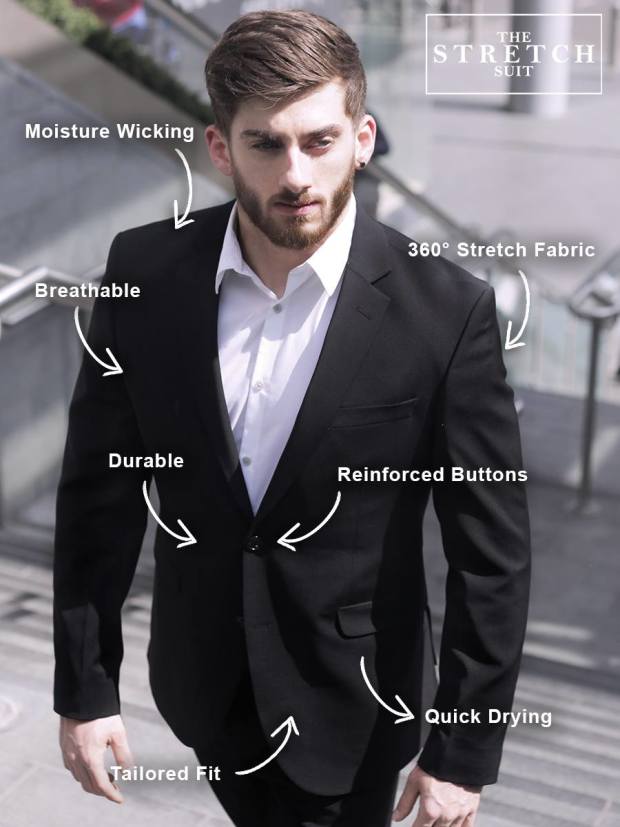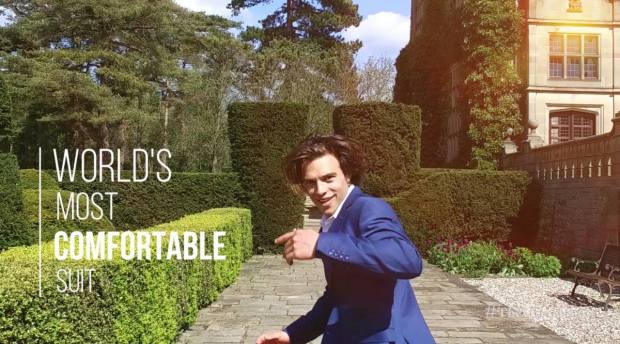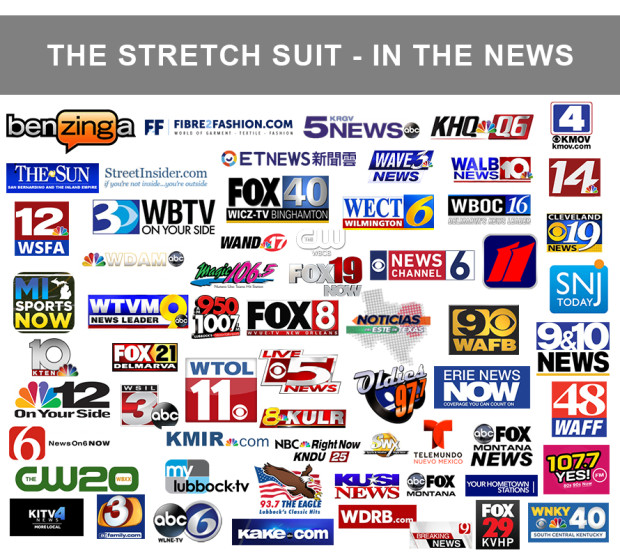 The Story Behind The Stretch Suit
The Stretch Suit was inspired by Hollywood stunt-men, playing Secret Agent roles; they needed to move more freely, without restrictions, while wearing business-wear. After much research and fabric testing, The Stretch Suit was formed, which has since been tested on Hollywood stunt-men, parkour runners, martial artists, gymnasts, dancers and world-class athletes. It has often been described by our performers and stunt-men as The World's Most Comfortable Suit.
With durability and stretch being a key factor, we've added reinforced buttons, thread and 360° Stretch Fabric, to ensure your suit won't let you down. Whatever mission you're on, we've got you covered.
The funding raised on Indiegogo will help to kickstart the mass production of The Stretch Suit; we need a minimum of £8000 worth of sales to begin production.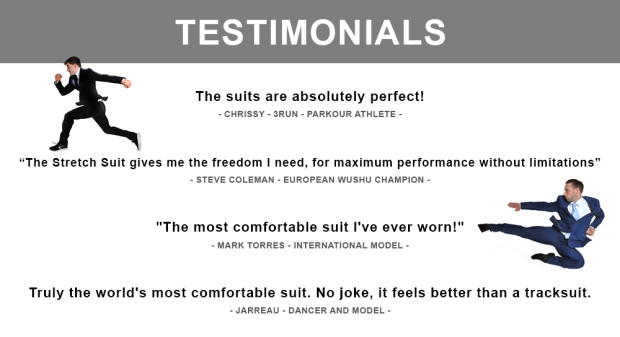 Worn and tested by 3RUN Parkour Athletes:
Exclusive Launch discounts and perks:







The Stretch Suits are made from our latest light-weight, durable wool, with a mix of stretch elastane material for ultimate comfort. Our production team and expert manufacturers ensure that every suit is quality checked and individually tailored for the ultimate fit.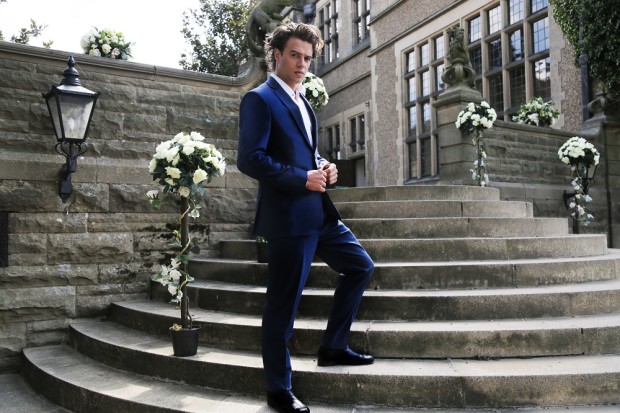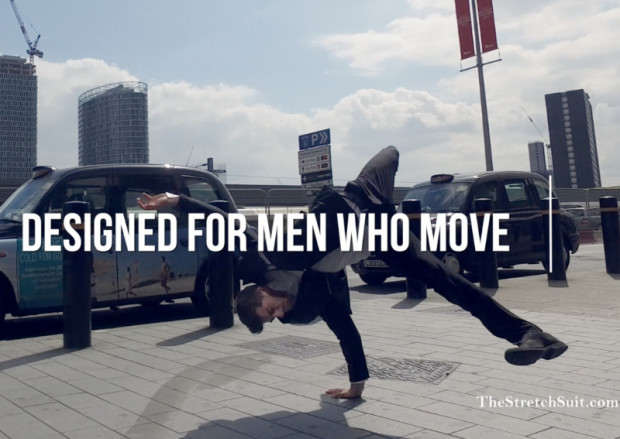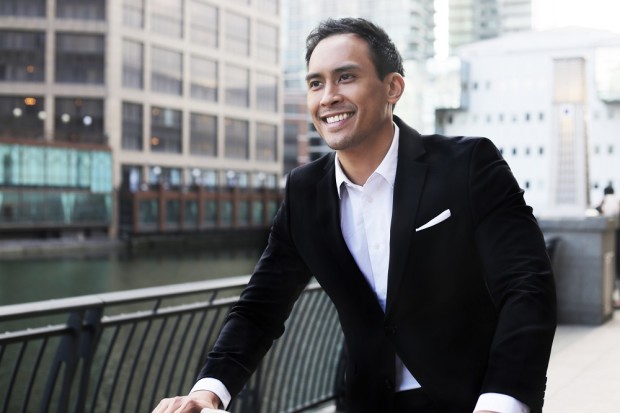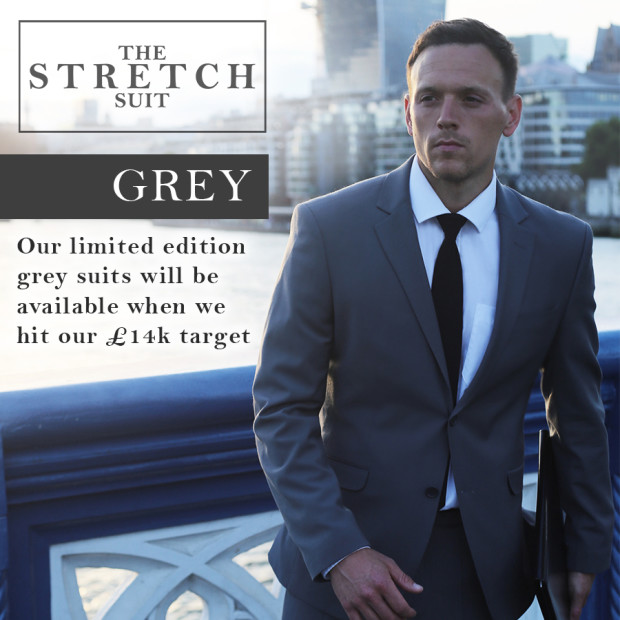 Ultimate suit to travel with
The Stretch Suit is designed for those who are always on the go. Inspired by high performing business men, stunt men, and free-runners. Gone are the days of working in discomfort. Our suits are designed to be worn all day without the urge to change; they can withstand the busy lives that men of today lead.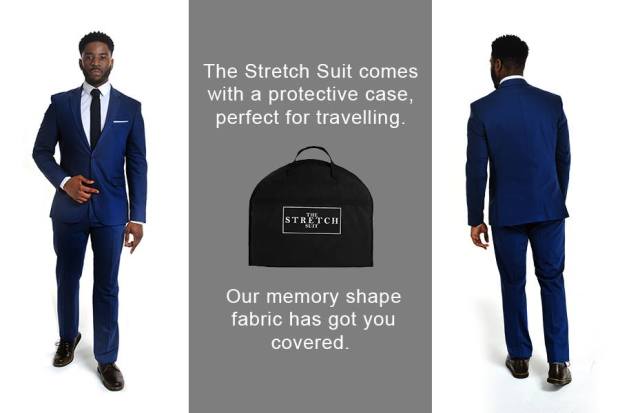 Join the Movement
Be one of the first to select and order your Stretch Suit, and receive up to 50% discount, only available on this Indiegogo campaign.
Our mission is to provide the best quality suits that are tailored to your size, at the best possible price with the high retail mark ups.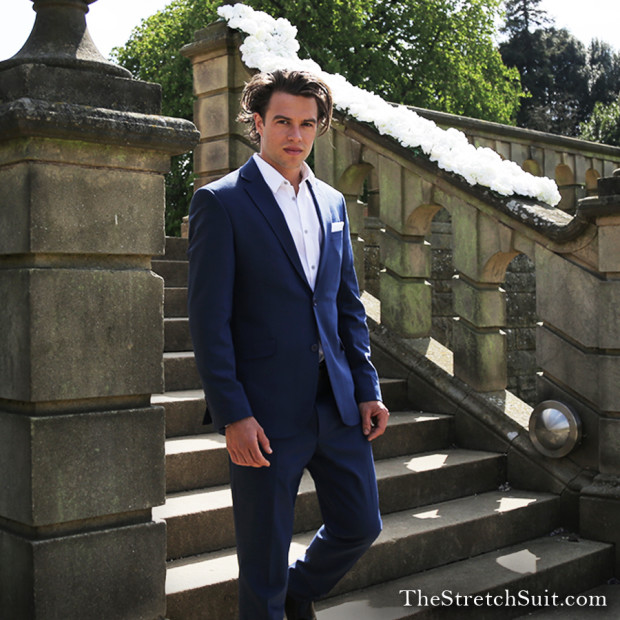 Free Tailoring
To complete the perfect suit, we offer a free suit tailoring service. You can finally enjoy a suit that's tailored to your size without the retail mark ups.
When our campaign ends we will be conducting size surveys for our tailoring partner in London UK.
Or if you prefer, you can send us your measurements whenever you are ready.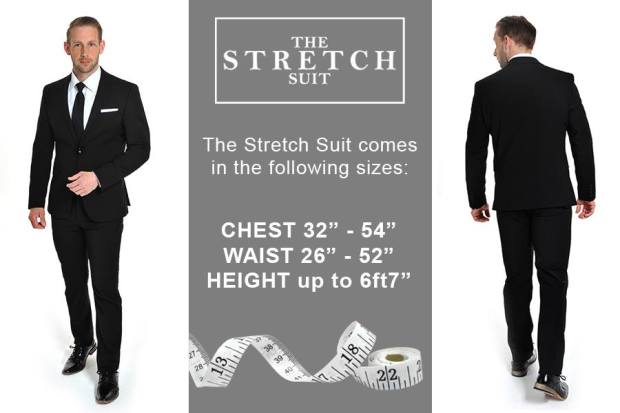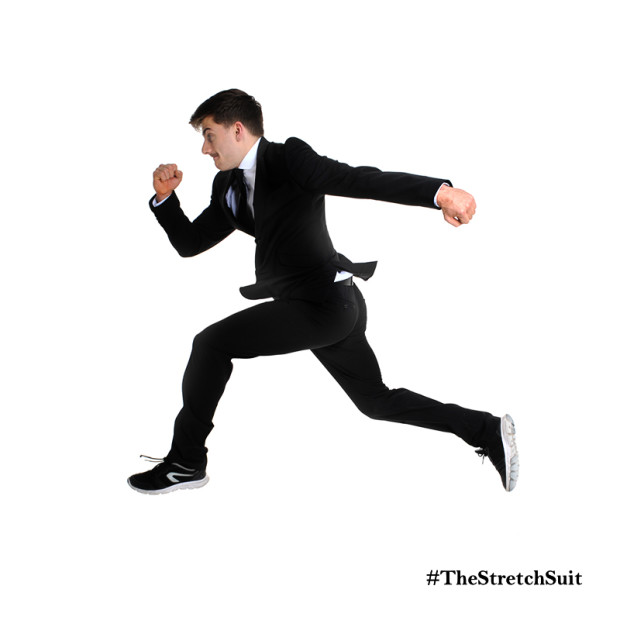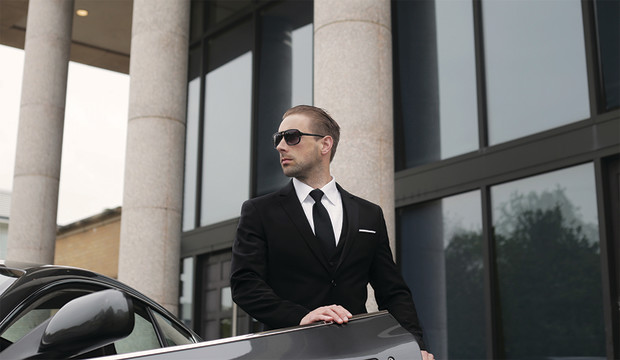 The Stretch Suit Features
Moisture Wicking: Our fabric pulls sweat away from your body and keeps you cool, literally.
360° Stretch Fabric: No more constraint. Enjoy a fuller range of motion and comfort.
Breathability: Our suits are designed for warm and rough city conditions, helping you stay cool and comfortable throughout the day.
Easy Maintenance and Wrinkle-Free: Our anti wrinkle material saves you time on ironing when travelling with your suit.
Tailored fit: Feel good and look good at the same time, tailor to your body measurements.
Durability: Our suits have been trial and tested and designed to last.
Light Weight Material: We carefully selected the most-light weight yet durable material in all our suits.
Wool benefits in Clothing
Natural elasticity – Wool has a natural elasticity, allowing our suits to return to their natural shape, able to resisting wrinkles and creasing. Our suits are wool mix with our special stretch fabric.
Flexibility - A wool fibre can be bent back on itself more than 20,000 times without breaking, compared to about 3,000 times for cotton and 2,000 times for silk. This makes The Stretch Suit resistant to tearing; durable and designed to last.
Breathable - Wool can easily absorb up to 30% of its weight in moisture without feeling damp or clammy. The ability of wool to absorb moisture makes it comfortable in both warm and cold conditions. Our suits will keep you feeling fresh no matter how long your day is.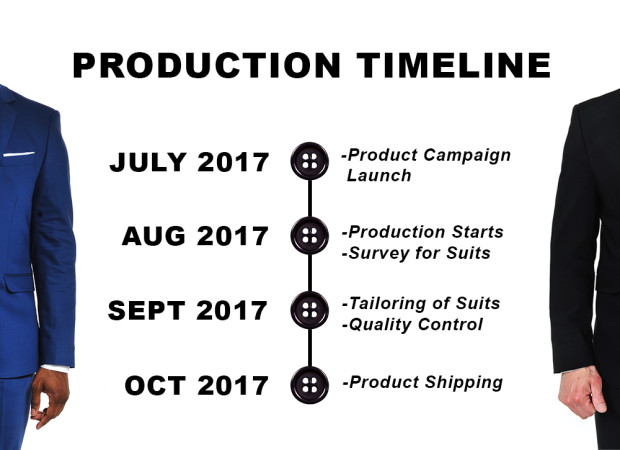 Share @TheStretchSuit and tag a co-worker who needs a Stretch Suit: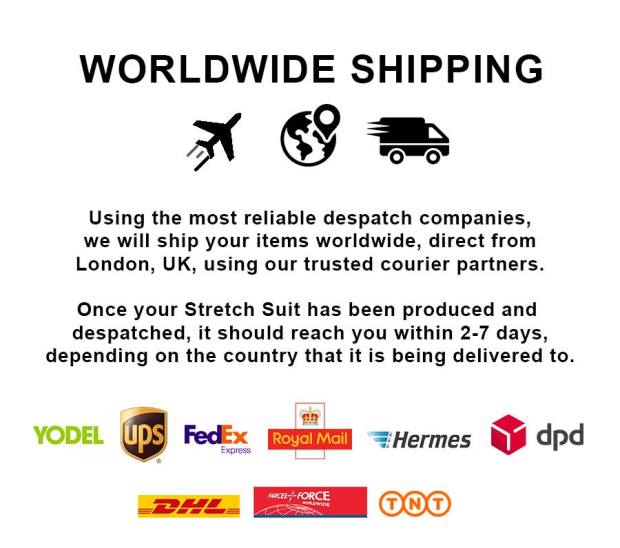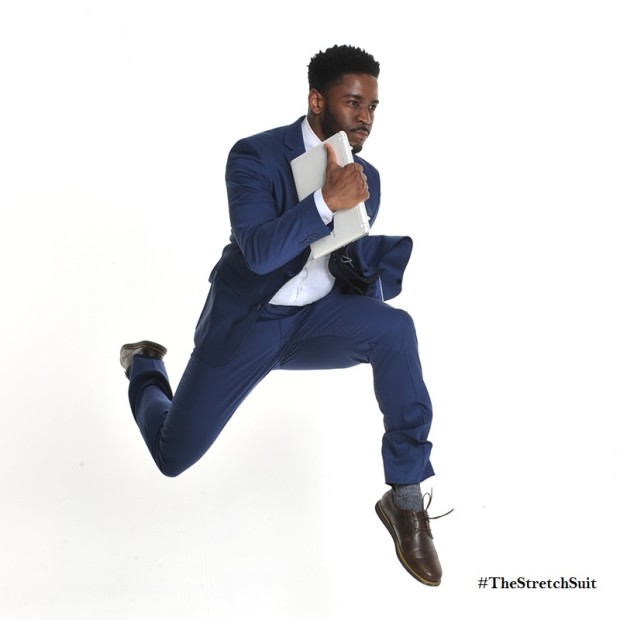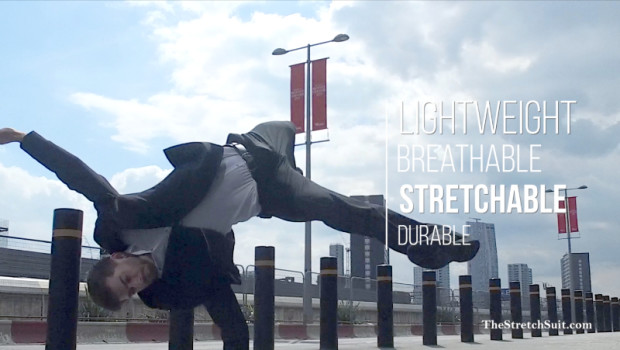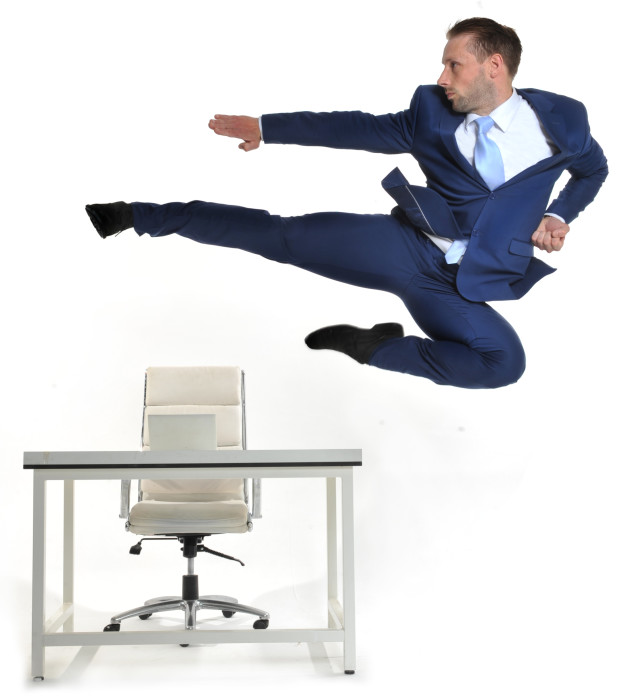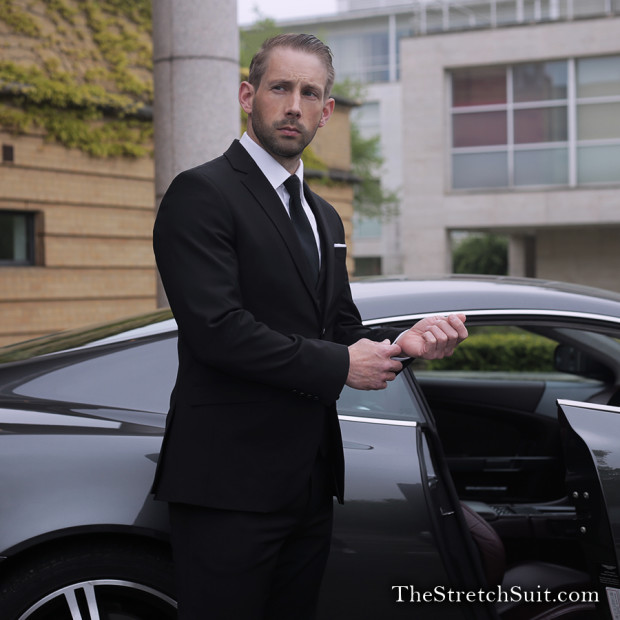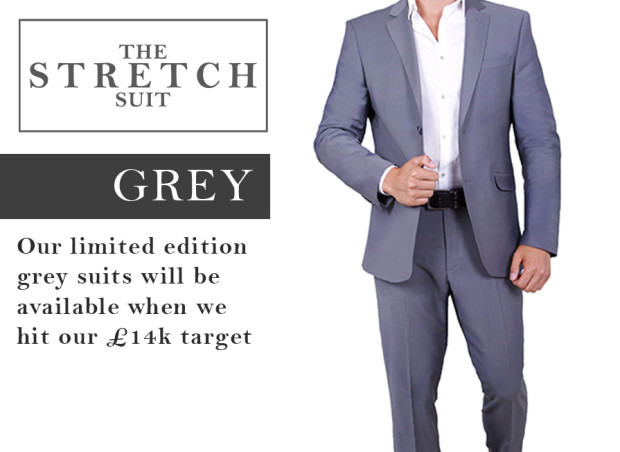 Frequently asked questions
Where are your suits made?
Our suits are manufactured and made in Europe then finished, tailored, packed and shipped in London, UK.
Do you do big and tall or small sizes?
Yes! We do big, tall and small sizes as we can tailor our suits to your measurements.
How do I measure myself?
Very simple, we have made a guideline here: http://thestretchsuit.com/measurement-guide
Do you offer any other colours and styles?
Yes we are always looking to expand and introduce new styles and colours, if we reach our stretch goal of £14,000 we will unlock and introduce a new colour wave of Grey Suits and when we reach £20,000, we will be able to introduce the exclusive Tuxedo Stretch Suit range. Women's Stretch Suits will also be unlocked and introduced if we reach our stretch goal of £30,000.
Why Indiegogo crowdfunding platform?
As we are a startup company, we feel that our products being launched on the Indiegogo platform will help us market to an open audience, create a community and discover the true demand of The Stretch Suit, before being available online and in stores. This platform will help us get our suits to you sooner and kickstart our mass production.
When does shipping begin and where does it ship?
Our first batch of July orders will be shipped between the end of September and October. If our manufacturer delivers earlier than September then it may be sooner. We deliver worldwide.
Do you do Women's Stretch Suits?
We are always listening to customers and finding gaps in the market and the answer is yes. We are able to unlock the Women's Stretch Suit range if we hit our crowdfunding stretch goal of £30,000
What is your refund policy?
Your funds will help us go into production and we do offer a free return and exchange policy in the unlikely event that there's a problem with your suit when received. Please let us know within 7 days of receiving and return it in its original packaging.
I'm interested in a distribution partnership or press collaboration.
For distribution or press queries please email us: info@thestretchsuit.com