Leave Nothing Behind.
Life in the modern era can sometimes move at a blistering pace. We don't always know what to take with us and what to leave behind, but what if you never had to leave anything behind?
Not just a bag. Not just a hoodie. It's both!
Whatever the journey, our hoodie is guaranteed to keep you up to the task. We've made it our goal to create an all-in-one hoodie-and-bag that is packed with creativity and innovation, but that is above all an everyday hoodie that you'll want to wear day in and day out.
From bag-to-hoodie or hoodie-to-bag in seconds!

The BC hoodie transforms from bag-to-hoodie or from hoodie-to-bag seamlessly in just a matter of seconds. You no longer have to carry around a bag and jacket separately. You no longer have to try and squish everything into your travel-sized bag. You no longer have to worry about being unprepared for a sudden change of weather. You no longer have to worry. Your day becomes just that little bit easier and less frustrating with the magic provided by the Blue Crane Hoodie.
The Hoodie
As a hoodie, the Blue Crane hoodie is, in its most natural form, a stylish and modern everyday hoodie that has been crafted with intense care and an extreme attention to detail. We've focused on creating a hoodie that is luxurious in its feel and trendy in its look that is perfect for any occasion. Only after focusing on an alluring appearance does the focus shift to the features of the hoodie. And boy are the features a sight to behold as well. The BC hoodie is integrated with over 20 remarkable features that will make sure you're ready for whatever the journey of life will throw at you. It's currently available in black and grey, but if our campaign surpasses our expectations you can expect to see a few more colors announced.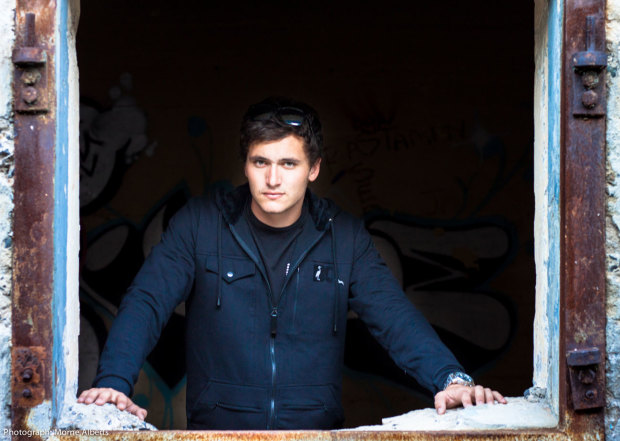 The hoodie is made from 230gram soft, premium quality fleece fabric. The inside lining on the body is lined with 180gram cotton lycra, giving it an instant quality feel and look. The inside of the hood is lined with Mongolian fleece, one of the softest and most luxurious pieces of fabric available.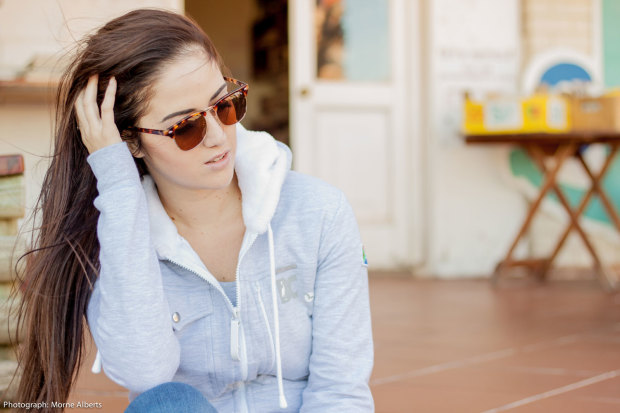 The Bag
As a bag the BC hoodie is perfectly compact in size even though there's a barely noticeable full size hoodie zipped up and hiding on the inside. In bag form there's a middle slot that can be clipped open or closed with more than enough space to hold even more of your essentials. There's also a side zipper pocket in which you can keep items you'd like to have zipped up. The great thing is that once you've folded your hoodie up and transformed it into a bag, everything you've stored inside the hoodie's pockets will all still be on the inside of the bag, safely and securely.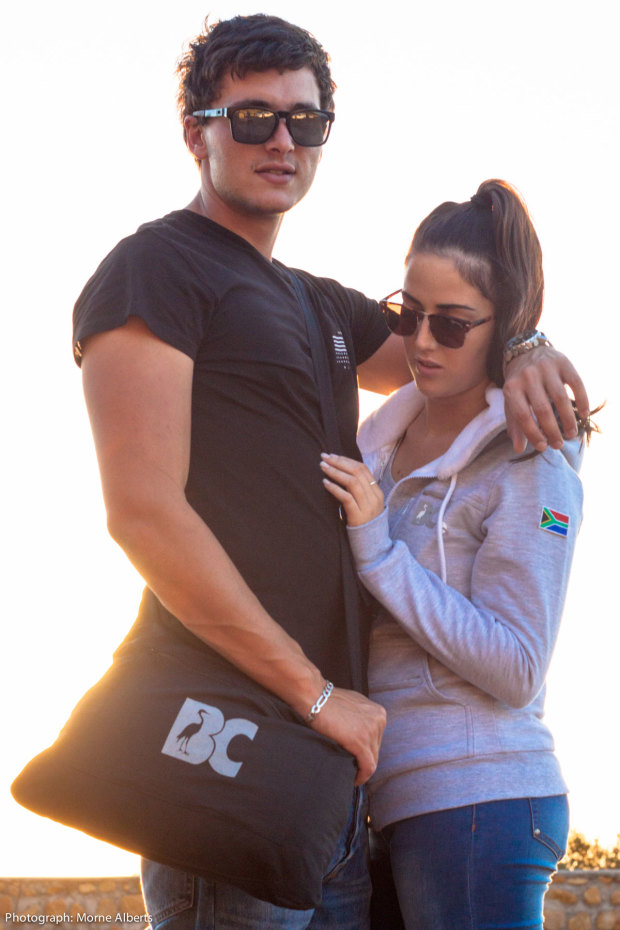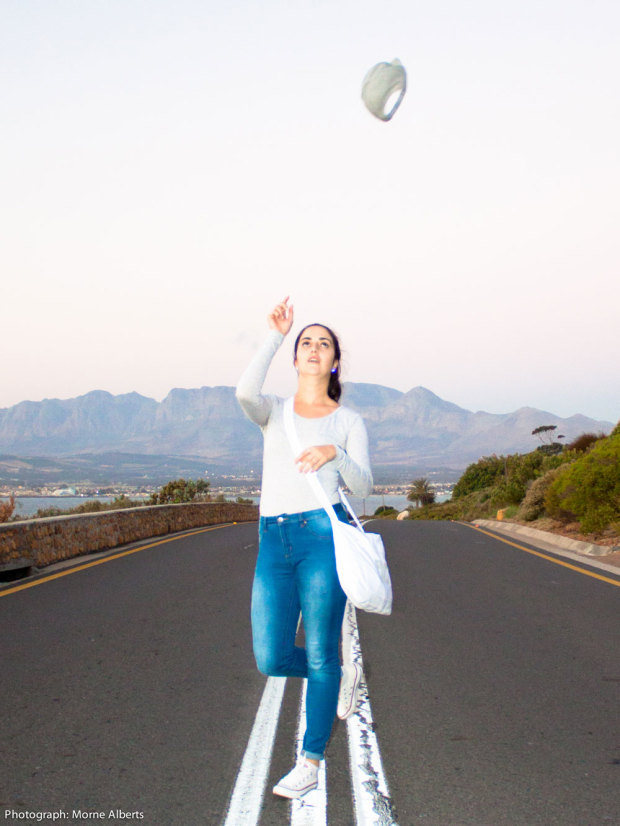 The bag is made from 110gram high quality and lightweight cotton poplin fabric so that it doesn't weigh things down.
The Features
Hoodie
















Converted To Travel Bag




That's actually a pretty darn good looking hoodie!?
We've made it our priority to first make a strikingly good looking and comfortable hoodie, we only then shifted concentration to all of its amazing features. We want you to never want to be without it, and for that it has to have the looks.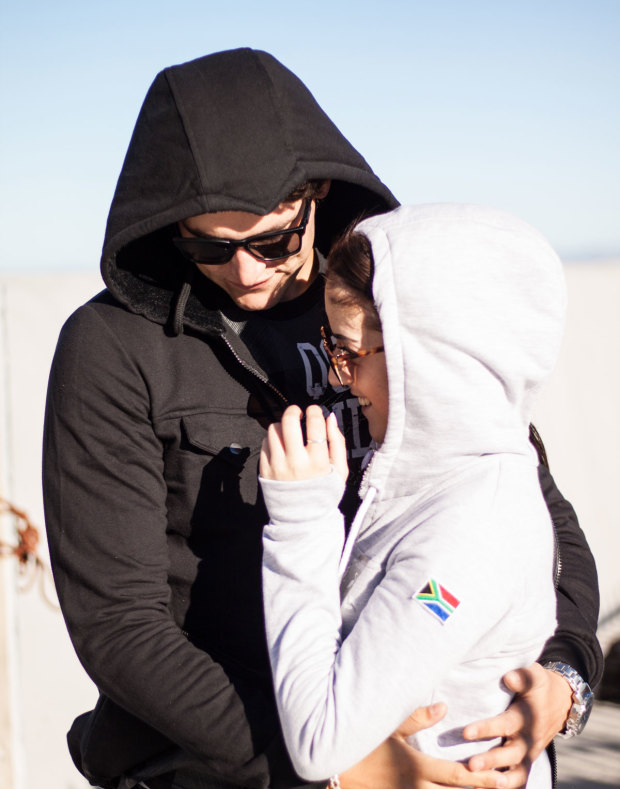 The look of the hoodie is inspired and stylized after the Blue Crane bird, symbolizing its travel and adventurous features. The peak of the hood and flaps on the front and back are all stylized after the beak of a bird. The BC hoodie logo is mutely added on the left chest, with a soft textured velvet finish.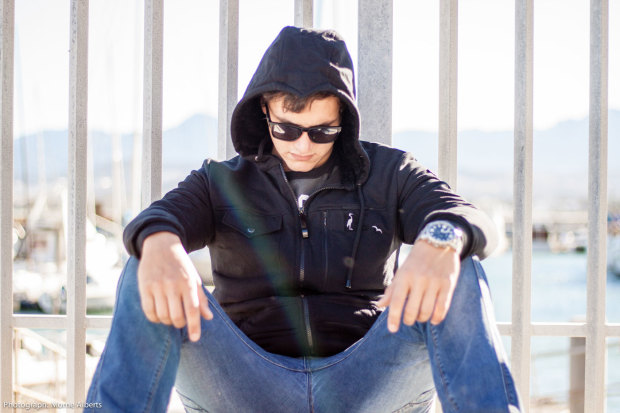 The Blue Crane is South Africa's national bird, which will always serve as a subtle reminder of where your new favorite hoodie came from.
The Manufacturing (NB!)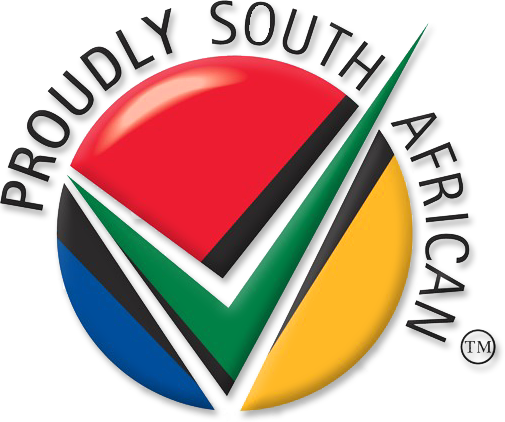 If our project gets funded successfully, we will be handling the manufacturing ourselves, right here in our own small, self established factory in South Africa. We are indeed proudly South African. This project will not be outsourced to be manufactured by a third party with which we cannot communicate and work with every step of the way. We have heard some torrid stories of projects being made from third party manufacturers outside of their own country, where the garments came back lacking quality and simply fell apart after just a few days. That won't happen here. We are looking to make a hoodie that you can have a very long and noteworthy relationship with. We have sourced for premium resources for our project and we will have our hands in the production process every step of the way. This will allow us to make sure every garment gets the exact special attention it needs and deserves.
Our goal is to make an amazing product that we can be proud to send to you and that you can be proud of wearing, day in and day out for many, many years.
Why do we need the funding?
In a day and age where every entrepreneurial field is flooded with a competitive aura, opportunities to stand out above the crowd are getting harder than ever before. We are therefore immensely grateful for platforms like Indiegogo that give us the opportunity to showcase our creativity and provide us with a real fighting chance to get our first project out there into the world. Despite many setbacks, we have put our hearts and souls into making the Blue Crane Journey hoodie come to life. We now need the funding to give our project a footprint to make its mark in the world. Running a successful campaign will also allow us to create jobs in a country where it is desperately needed.
All in all, it's very simple. We need the funding to start manufacturing each and every one of these hoodies to our backers and send them out to you safely and securely. If the campaign exceeds expectations, we will invest in adding a wider range of colors to choose from, as well as invest in future versions of the Blue Crane Hoodie and/or other similar projects.
Delivery and returns
We ship worldwide! But since our manufacturing will be happening in South Africa, South Africans who back our project can expect to get their hoodies a lot sooner than the rest of the world! Delivery for South African backers can happen as soon as June 2017. The rest of the world can expect delivery between July and September 2017.
We would be more than happy to do exchanges and returns, but since we are just a startup, two-way shipping will unfortunately have to be on you. With that said, if you follow our size chart closely everything should be hunky dory with your hoodie.
Size Chart
The Blue Crane Journey Hoodie is available for men and women of all shapes and sizes, ranging from XS to XXXL. If you're not sure which size to go for, check out our handy measurements below. It's always best to pull out a hoodie of your own and compare its measurements to our own.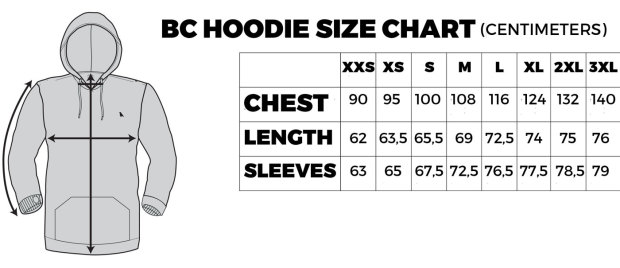 Who are we?
We are a son and mother team looking to defy all the odds by making our first campaign a successful one. Jaen (25) is an out-and-out entrepreneurial enthusiast with a terrible sleep pattern thanks to the constant need to conjure up the latest piece of innovation. Elizabeth (55) is a passionate mom who can make those ideas come to life. Having more than 20 years experience in the clothing industry makes her a significant part of the life that has been breathed into this project.
We are a smaller team than many, but our dreams are bigger than most.
Possible Customs Charges For Backers Outside South Africa
Depending on where you are from, your country could add customs charges to release your package upon delivery. It is an unpredictable Since we are merely a startup, we unfortunately can't. If you wish to learn about the duties and taxes applicable to your shipment, you may want to check with the customs and border protection authorities of your country.
EFT Payment?
Not everyone is familiar with the payment methods on Indiegogo, if you'd like to order a Blue Crane Hoodie, but would like to do an EFT payment, mail us at jaen@youneek.co.za with your size and colour preference and we'll forward you our EFT details and make the contribution to the campaign on behalf of you :)