SunD: innovative app determines Vitamin D for kids
SunD now available on AppStore
SunD App: Accurately Determines Vitamin D Needs for Kids
As health concerned parents, we know that sun-generated vitamin D is crucial for our growing children. Did you, however, know that it's even more important to determine the precise amount of the vitamin for your child? Too little or too much vitamin D can negatively impact your kid's health.
Some parents, however, are afraid to let their children play in the sun because they're scared that they might get sunburns. The good news is that there's an innovative new app called SunD that can help you know exactly how much sunlight rays are coming into contact with your child's skin.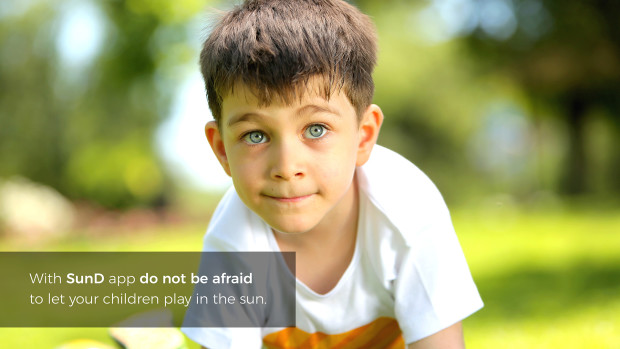 In the last few years, there has been a lot of research surrounding the right amount of vitamin D necessary for optimum bodily function, but no researcher has ever come up with an easy-to-use solution. Heuristic Innovations Company identified the gap and developed SunD, the world's first vitamin D calculating mobile app in its format.
The innovative app uses a mobile's camera to scan solar UV index helping you manage how much sun generated vitamin D intake your child needs every day. SunD does not need extra accessories like index meters or additional gadgets.
Development of the SunD
The app developers used a scientific approach basing their development on the earth's offline UV index database courtesy of the 03M SAF project. The project comprises of atmospheric composition and UV radiation data.
How does the app calculate how much vitamin D your child requires?
A mobile camera takes a picture of the sun, then analyses it using an algorithm known as the Probability Density Distribution and Interpolation principle. Developers then use the results with laboratory values that have a higher accuracy regarding UVI optimal doses in this case meaning the correct dose of Vitamin D that your child needs.
How to use the SunD app
Despite the complexity involved in creating and developing the app, the developers have ensured that it's easy to use for the end-user (parents). For starters, you must create your child's profile using your mobile device.
When you open the app, it will prompt you to fill in some details regarding your child. Here are 5 simple steps on how to create your child's profile.
Fill in your child's;
Name
Gender
Date of Birth
Weight
Skin type
N: B Choose a skin type from the options, then swipe your finger to similarize your child's skin color. The app will pick your child's skin color automatically from 1 to 6 according to the Fitzpatrick scale.
In case you have more than one kid, the app can take up details of an unlimited number of children.
Once you fill in the child's profile, here is what you should do every day when you send your child outdoors.
1. Choose the child's name from the list.
2. Next, click on "start the calculation button."
3. Choose the child's clothing depending on what your child is wearing.
4. If you're using a sun protection cream/lotion, the app has an option to select the appropriate SPF.
5. Take a photo of the sun by ensuring that the sun is at the center of the screen for an accurate reading. If the day is cloudy, look for the red "Sun Finder Round Frame" becomes yellow, and then take the photo.
6. Click on "Begin Procedure" button.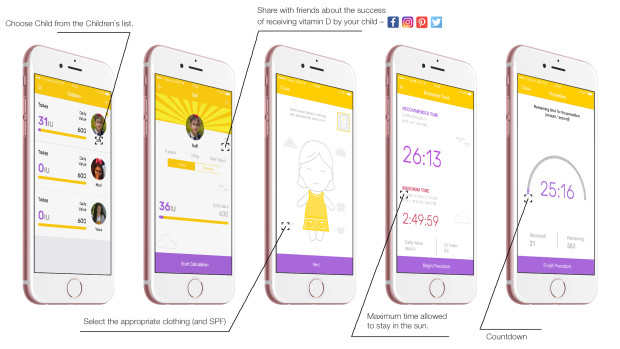 Starting the vitamin D receiving procedure
1. Click on the "Begin procedure" button
2. After you finish, click on "Finish Procedure."
Tracking how much vitamin D your child is receiving
1. Choose the child's name from the list
2. Click on the "Statistics" button.
3. Click on the period, either week, month, quarter or year to make a comparison between what your child has received, and the recommendation.
4. Click on the share icon to share your child's vitamin D intake success.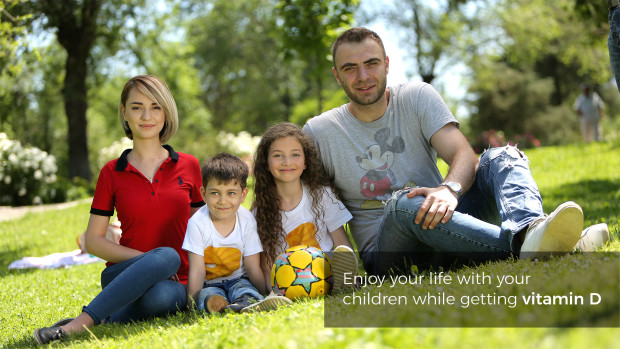 What are the Advantages of Using SunD?
1. Once you download the app, you do not need any additional devices to calculate your child's vitamin D requirements.
2. You do not need to connect to the Internet every time you need to use the app because the developers have ensured that it functions offline.
3. The Developers fused mobile technology with an accurate scientific approach when developing the app, meaning that the results are error-free.
4. The app has a "sun finder" tool, which enables the device to work even in cloudy weather.
5. The app has a user-friendly interface that is easy to use.
6. The app is the first of its kind in the whole world.
7. Due to the app's capabilities, the World Summit Awards has shortlisted us for an award.
Future Plans
Although SunD is Heuristic Innovations' start-up app, it's continuing to gain prominent success, and notable experts have approved it. Our highly qualified team has been at the forefront of finding innovative solutions to everyday problems. With Indiegogo's supportive philosophy, we want to ensure that our solutions are attainable to the whole world.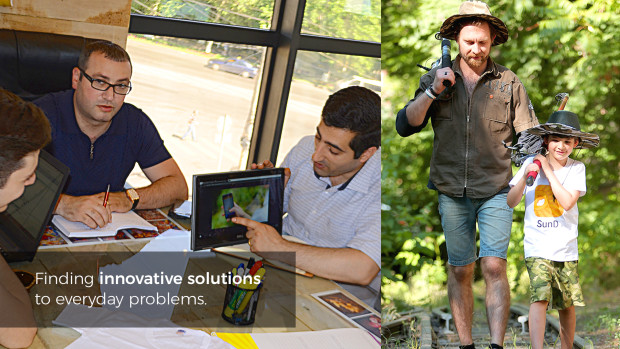 Here is what we plan to do in future;
1. The app is only available on App Store, but we plan to make it possible to also use the application on Android devices.
2. We have some global marketing plans underway, to make SunD available for use to every child in any part of the world.
3. Our team will continue working towards improving the app regardless of its success with consistent and continuous developments to enhance its functions.
What are our goals?
Preventing vitamin D deficiency/insufficiency
Vitamin D deficiency is at an alarming state according to studies. Your child needs vitamin D, to make it easy for the body to absorb calcium. Calcium is necessary for proper bone development; thereby preventing brittle bones, rickets, and other skeletal deformities.
The vitamin also regulates blood phosphate levels to help control the immune system and other neuromuscular functions. It is, therefore, crucial, to expose your child's skin to sunlight, for the body to synthesize and manufacture vitamin D.
Monitoring daily vitamin D intake
There is a great need to control the amount of vitamin D that our children need. As much as our kids need vitamin D, it's essential for parents to ensure that they are not getting too much or too little. Too much sun exposure can be risky to the body as it can cause skin burns or even skin cancer.
Please also note that people from Polar Regions may need more vitamin D than those in the warmer regions, where there is plenty of sunshine. Children with darker skin tones may also require more sun exposure because their skin has melanin that may slow down vitamin D absorption by the skin.
Making our children's lifestyle healthier
A lot of people assume that they can get enough vitamin D from food, putting a lot of children at risk. Fish is a source of Vitamin D, but there is a danger of consuming too much vitamin A which can lead to chronic toxicity.
Other vitamin D food sources like cheese or beef cannot nourish the body with the recommended amount of the vitamin. With SunD, you can be sure that your child is consuming sufficient amounts of vitamin D.
Spending more time outdoors bonding with our children
As a parent, it gives you a peace of mind knowing that your child is getting the right amount of vitamin D. You can, therefore, spend enough time with your child outdoors, without worrying if they're getting too much or too little.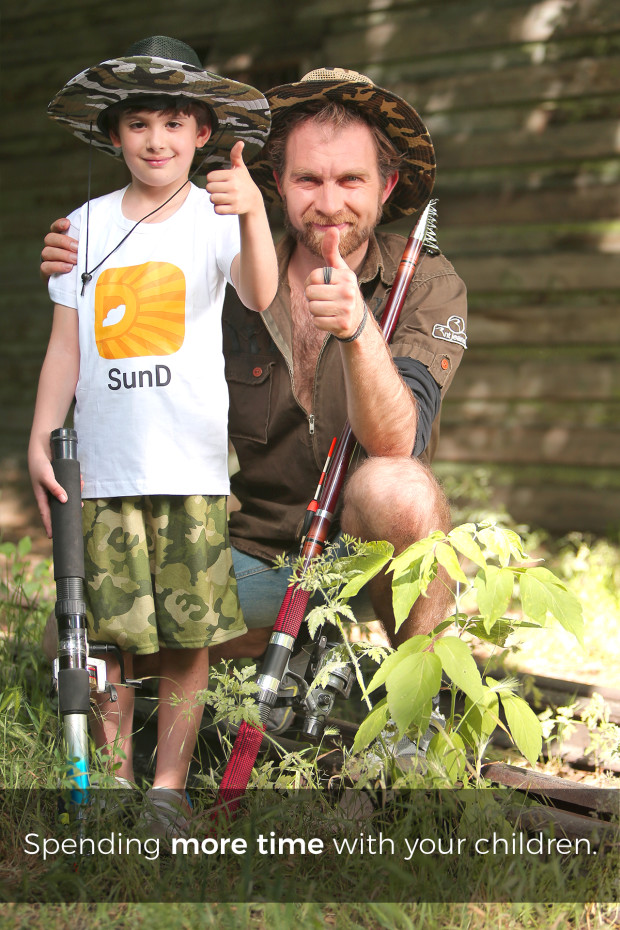 Sun-generated vitamin D versus Supplements
SunD development centers the app around sun-generated vitamin D because it's superior to vitamin D supplements. Here are reasons why vitamin D from the sun is the safest.
1. Sunshine vitamin D protects against diseases like multiple sclerosis and cancer, but vitamin D supplements the opposite, by blocking VDR (vitamin D receptor) activation.
2. While vitamin D from the sun strengthens your immune system, supplemental sources suppress the immune system making your child more prone to disease.
3. Supplemental vitamin D is synthetic, and you should never allow your child to consume anything synthetic as it can cause chronic illnesses like cancer.
4. Unlike supplements which need constant replacement, the sunshine is free.
5. Vitamin D Supplements can make the body over process calcium, making your bones not get sufficient amounts of the mineral.
6. Your body de-metabolises extra sunlight vitamin D while it stores excess supplemental vitamin D, which often leads to toxicity.
Key things to note about sun exposure
1. Sun rays do not penetrate through glass, and therefore, your child won't get vitamin D when basking at the window or in the car.
2. Breastfeeding infants also need sun exposure regardless of whether their mother is taking vitamin D supplements. The vitamin D excreted in breastmilk is not sufficient for proper health.
3. Do not apply sunscreen with an SPF of over 30 on your child as it might interfere with vitamin D absorption.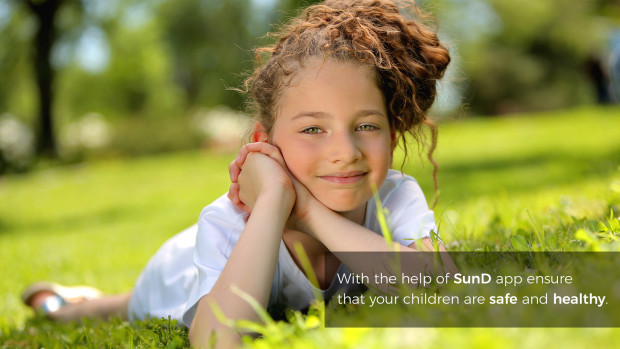 Alongside sun generated vitamin D, ensure that your child eats a balanced diet and exercises regularly. Please note that as much as the cosmetic industry has led the world to believe that the sun is harmful to your skin, they've forgotten to clarify that only skin-burning exposure is harmful.
With the help of SunD, there is no worry of skin damage. The app will tell you exactly what your child needs putting in mind things like how many layers of clothing your kid is wearing, your child's skin color, whether your child has sunscreen or not, how much they weigh and how old they are.
Ensure that your child is safe and healthy, with the user-friendly app that you can use anywhere regardless of your physical location.
Your support is vital for our children and for the company as a whole, to enable us to continue focusing on improvement of the app. SunD is not just an app, but an emerging culture that connects our children all over the world. We also have some gifts for you, with SunD printed on them to help spread awareness.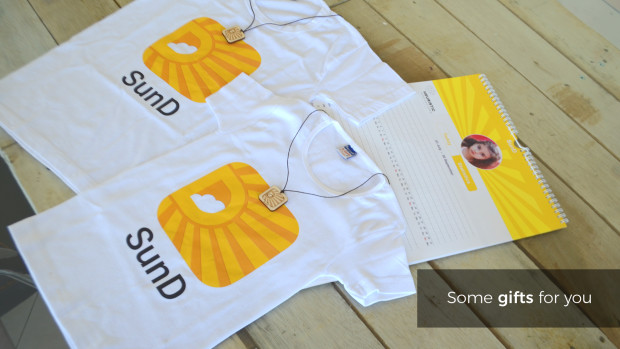 Learn more on https://www.indiegogo.com/projects/sund-innovative-app-determines-vitamin-d-for-kids-health-innovation#/
Save