Summary
The startups & Small Businesses challenge
You face a unique set of challenges as a start-up or a small business. Chief among these challenges, however, is money. Money: you need plenty of it just to get started, and if you want to keep your doors open, you need to start making more than you are spending very quickly. If this sounds like a difficult proposition, that is because it is. It is so difficult, in fact, that the vast majority of start-ups never make it past their first year of business. This is bad news for everyone, from the investors to the customers who could have benefited from whatever product the company was making.
Our Solution
Fortunately, there is a solution. In order to cut one major cost – software licenses and subscriptions– our team has developed Appy, the ultimate all-on-one inbound marketing and management software package. Appy has been engineered for ease of use, effective security, flexibility, multilingualism, and power, replacing a number of programs that start-ups otherwise spend thousands of dollars purchasing. With Appy, you can track all the activity in your business: warehouse stock, sales orders, CRM, eCommerce, statistics, payments, quotes, and much more.
This is business software done intelligently...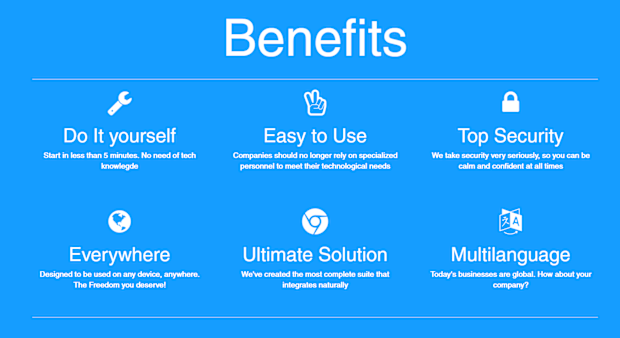 What We Need & What You Get
We have come to you, Crowdfunder, in order to raise $22,000.00 These funds will cover the costs of pushing Appy through the final stages of development so that we can release a world-class product to the market by the end of fiscal year 2017. As a thank-you to everyone who contributes to our campaign, we have planned such rewards as lifetime access to our software, and advertising privileges.
Our Plans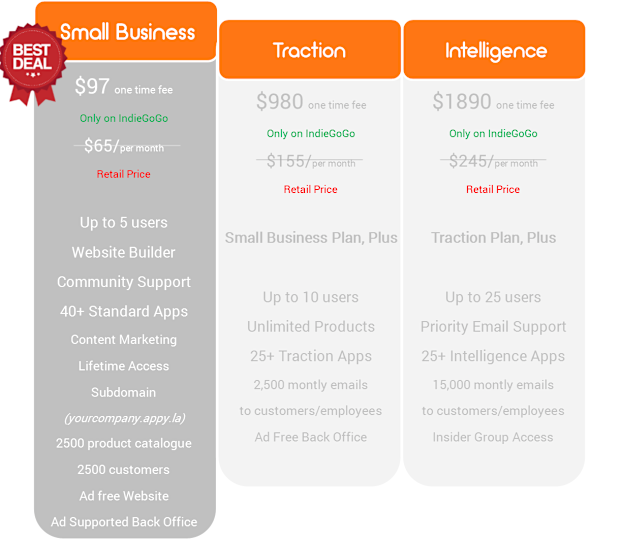 Appy vs others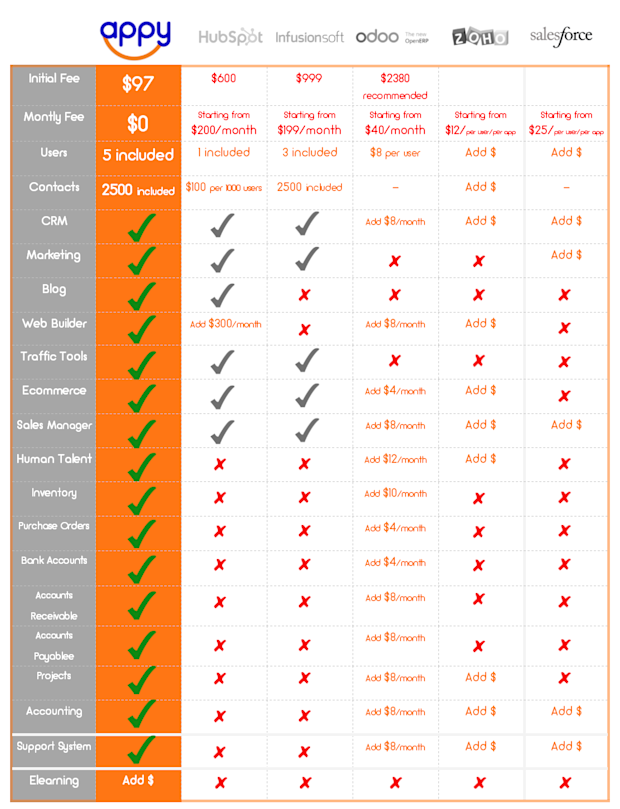 The Impact
Appy is the sort of software package that comes along only once in a decade, up-ending several industries at once.
What we want to do is cut software out of the equation when start-up companies are figuring out their budgets, giving the most innovative companies more leeway as they plan for their first year of business and beyond.
If we do this right, millions of lives around the world could be improved as a result of the entrepreneurship we foster.