Secure Swiss Data encrypted communications system
What is Secure Swiss Data?
It's a unique end-to-end encrypted Swiss communications system out of NSA reach. We already created improved FREE easy to use end-to-end encrypted email for desktop and mobile. We can do more to secure your communications online. Our team is aiming to provide you with ultimate security online with encrypted: calendar, messenger app, file storage, task manager and notes, and we are aiming to integrate blockchain for additional level of security.

At Secure Swiss Data we believe that your privacy is an essential prerequisite of your civil liberties and human rights. That is why we are developing our bespoke system in order to stop hackers, corporations and governments from accessing your emails or getting access to your private information.
Our mission is to provide to the world a unique encrypted communication and collaboration system that anyone can use and be sure that they have the highest level of protection online.

Our Zero-Knowledge platform is created with OpenPGP integrated on application level and TLS on transport level. We use Privacy by Design approach which ensures that privacy is taken into account throughout the engineering process.
Our servers are located in Switzerland in a former military bunker deep in the Swiss Alps. There all our user's data is protected by Swiss law and is outside of the EU and US jurisdiction.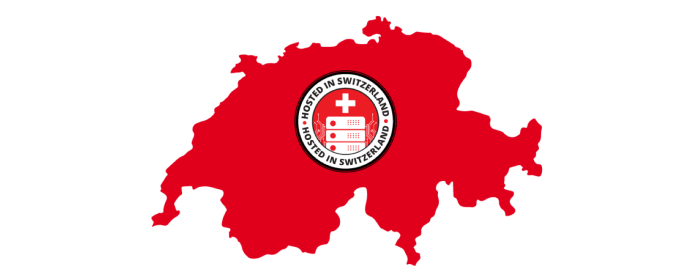 We managed to create an end-to-end encrypted email and mobile apps that you are able to use for FREE anywhere, anytime on any device.
But, we do not want to stop there. The funded money will be used for faster roll-out of new SSD features.
Below are our stretch goals:

It's not just about money – it's about community first of all. Our goal is to educate the world that very soon everyone will be able to use a unique encrypted system for all types of communications. From email to encrypted messenger on any personal device.
We are very passionate about our mission and we need community help to speed things up because we know we can release all features within next 6 to 12 months with additional funding. Without additional funding it will take much much longer.



Q. Do I really need to encrypt my communications online?
Nowadays we communicate via email on a daily basis, we store our passwords and important information in notes, we add location and description of our meeting to calendar etc. If this information will be stolen it can lead to identity theft, financial lose or other unwanted consequences.
If you will use encrypted communications system from Secure Swiss Data:
It would be nearly to impossible for hackers to still your data and use it against you
You'll be protected from any type of surveillance
Your data wouldn't be scanned for marketing purposes and your information wouldn't be sold to anyone
Q. Is Secure Swiss Data free?
Yes, Secure Swiss Data is free encrypted email service provider. You can register your SSD account with 500 Mb of storage for no cost. In the future, you'll be able to upgrade your account and add extra features (like encrypted calendar, file storage, notes, etc.) by subscribing to our individual paid plans. You can preorder them with discount by backing our project.
You can try free SSD account now: link to be placed
Q. Can users of Gmail, Outlook, Yahoo and other email providers receive and open my encrypted emails?
Yes, you can send encrypted emails to non-SSD users.
Q. Mainstream email services like Google, Yahoo, Microsoft claim to protect users' privacy. How are you different from them?
With SSD your emails and other features are secured with end-to-end encryption. What is more, our "Zero-knowledge" ethos ensures all user data encrypted on the server. This means we can never put you under surveillance. We don't track you for marketing purposes or collect any information about you, so you can be assured that you'll see no Ads and your data will never be sold to any third party.
In addition, your data is stored under 320m of granite in a Swiss mountain and protected by Swiss law.
Q. How are you different from the other encrypted email providers?
We're planning on providing you not only with an encrypted email service, but we want to protect your privacy with the first in the world encrypted calendar, encrypted file storage, messenger app, tasks and notes. You'll be able to use single platform to protect your communications online. It will save your time and money.
Q. You have a .com domain. Isn't this under the US control?
No, .com domain is not controlled by the US government. All domain names are managed by non-governmental and non-profit organization ICANN.
Irrelatively what domain you will choose out of 30 domains we offer (.ch, .eu, .net etc.) your data will be protected by Swiss laws. It can NOT be accessed by the US or EU governments, as our servers are located in Switzerland.
Q. When can I expect to get my perk?
Some features that we are creating have never been developed before.
The timeline of our releases is provided here (link to blog). We'll do our best to provide you with a timely delivery of the perks.
Q. I detest credit card payments. Got a BTC address I can donate to?
You are in luck. We do happen to have a Bitcoin address:
https://blockchain.info/address/1FVuymkKz31Sx8bN84tYnwPgXFtZZN6Ub1
Q. How is SSD funded so far?
So far, Secure Swiss Data was privately funded by our founders that are passionate about improving online security and want to provide us all with an opportunity to protect our online privacy.
Q. How can I help you beyond a contribution on Indiegogo?
Please, share this campaign on social media and spread the word about Secure Swiss Data to your friends and colleagues, because most of us have nothing to hide, but we all have something to lose.
Q. Can businesses use Secure Swiss Data too?
Yes, Secure Swiss Data is planning on providing business solutions for the business in the future. Once the crowdfunding campaign ends and we will accomplish our goals, our development team will start working on business solutions for our B2B customers.
Q. How can I contact you if I have more questions?
Please feel free to reach us at support@secureswissdata.com Also, you can contact us through our social media pages: Facebook, LinkedIn and Twitter.
Secure communications system for all!
You are welcome to help us make the online world more secure by spreading the word about Secure Swiss Data and this campaign!