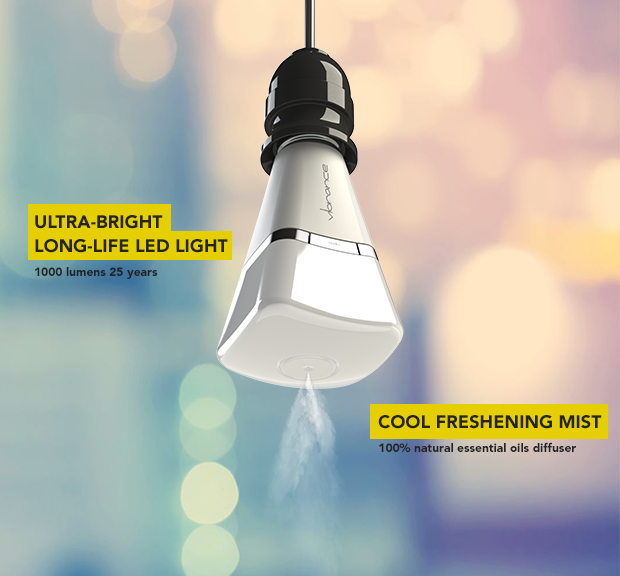 Vibrance can lighten up and freshen up your room at the same time. It is a smart LED bulb with built in air freshener. It is packed with ultra-bright long-life LEDs and cool mist ultrasonic essential oils diffuser.
Vibrance is smart. It knows when you are around and it can turn on the light or the air freshener automatically for you. It can act as your alarm clock and wake you up in the morning with a pleasant fragrance. You can set it up for silent light based or scent based smartphone notifications. With multiple bulbs, you can even 'play' your fragrance based on the weather outside.
Clutter free and modernize your space with Vibrance while reaping the benefits of aromatherapy!