SafePalSafePal - Saves lives. Worldwide. No exceptions.
Did you know that of more than 635,000 people reported missing in 2014, over 84,000 HAVE NEVER BEEN FOUND?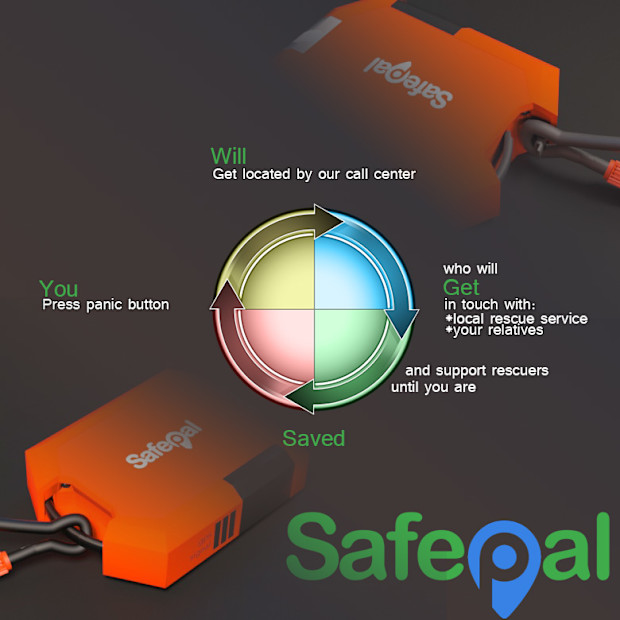 We think that's an unacceptable number! That's why we've created SafePal, the most foolproof emergency rescue system ever designed. Unlike conventional personal locator beacons or GPS-equipped mobile devices, SAFEPAL uses all-new technologies and a dedicated, world-wide call center that's ready to initiate rescue operations anywhere in the world, with a single push of a button. It's innovative, it's affordable and it works where the other devices fail! Find out why it's going to save lives and how to help make it happen for you and your loved ones!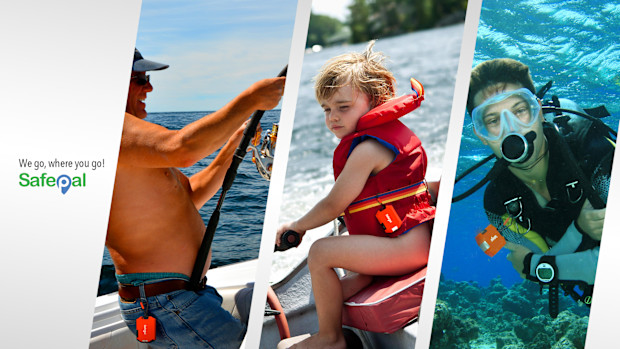 PARENTS: What could be more devastating than a child gone missing?
In 2014, over 12,000 children went missing in the US and more than 6,000 in Europe. An estimated 1 in 6 of those children were victims of sex trafficking. Whatever the cause, these chilling statistics are simply unacceptable.
That's one of the reasons we've developed SAFEPAL. It's a unique and innovative rescue system that works anywhere in the world, to send location information and initiate rescue operations with just the push of a button. Utilizing all-new technologies and a state-of-the-art, 24-hour call center, our device and system overcomes the limitations of other personal locating devices, to ensure that your child is found and rescued with no voice communication necessary! [If your child goes missing, you can even activate the device remotely.]
Every parent will want SAFEPAL and its dedicated service for his or her children. You can help make it happen! Read on, find out how!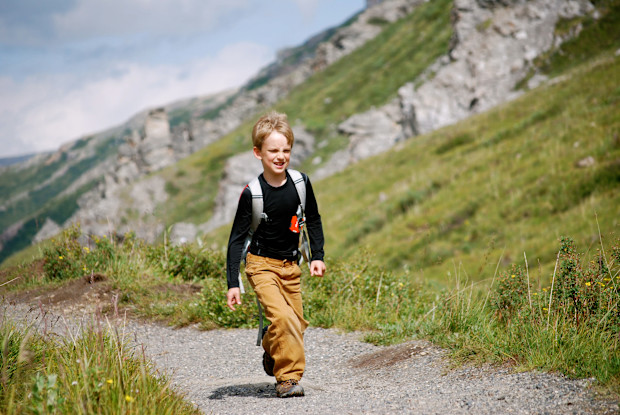 Do you love the outdoors? Hunting? Fishing? Extreme sports?
If you're the kind of person that loves the wilderness, you're always at risk of becoming a statistic. How would your loved ones feel if you were one of the more than 600,000 people that go missing each year, while you're out pursuing your passion?
We have a solution, and it's simple, reliable and affordable! It's also unlike any other rescue device every invented and overcomes the disadvantages of other rescue devices with brand new technologies and dedicated live human beings. Our system works when others fail, requires no voice communication from you, and sends your location and initiates informed rescue operations immediately, with the push of one secured button.
There's much more to SAFEPAL than we can explain in the space we have here. You owe it to yourself and your loved ones to take a look at how our system will save lives and how you can make it happen for outdoor enthusiasts all over the word. Come take a look at how and why it will work for you: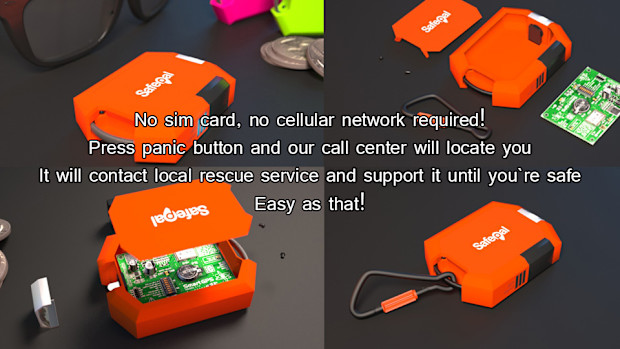 It's an innovative device, backed by a dedicated network of professionals with one purpose: saving lives in emergency situations. Our unique approach gives you all the advantages that today's sophisticated technology can offer, while eliminating the disadvantages with simple, effective solutions.
Are you interested in saving lives? How about rescuing lost or abducted children? Do you spend time enjoying nature in the wilderness or on the water? If you answered yes to any of these questions, you're going to be very interested in the information you're about to read.
Imagine you're hiking in a remote wilderness, miles from civilization, traffic, cell phone service and all those other nuisances. You know, one of those little getaways that help you "recharge". Now, imagine that a loose rock on the trail dislodges and you plummet down a steep slope and sustain a severe injury. You're conscious, but unable to move from where you are and help is nowhere to be found. Your cell phone is useless, because you're far away from the nearest tower. By the time your loved ones start to worry, you'll be in the dark and at the mercy of the elements.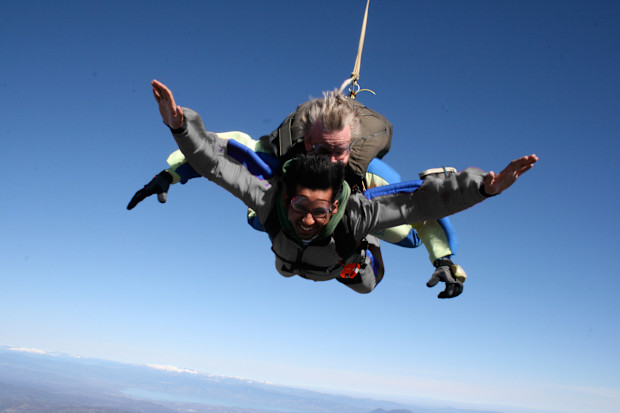 Unfortunately, this scenario and others like it play out every day and the ending to the story isn't always a happy one. Let me show you just a few disturbing statistics. According to the FBI's National Crime Information Center records, more than 635,000 people were reported missing in 2014. As of the first day of 2015, over 84,000 of those individuals had not been found. Those numbers aren't at all unique to last year; the numbers are strikingly similar for 2013.
In case those figures aren't enough to get your attention, here are a few more that should: In the US, over 12,000 of those 2014 reports involved children, according to the National Center for Missing & Exploited Children®. More than 6,000 cases involving children were reported in Europe in 2014, as well.
We'll take a closer look at those statistics and more a bit later, but for now, I'll get right to the point. There are an alarming number of children and adults that become permanent statistics every year, all over the word. Even with today's technology and despite the best efforts of the agencies involved in locating those individuals, too many people that become lost, injured or are abducted don't make it back to their loved ones. There's something wrong with the current system and I'm going to offer you a chance to be a part of the solution.
Of course, in order to offer a solution, we first need to understand the problem. Let's back up a little bit and get a handle on how these people go missing, what's being done to find them and why it isn't working as well as it should.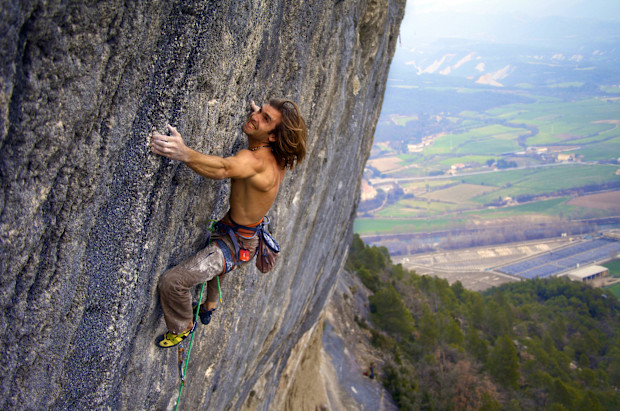 How are these people going missing?
Let's go back to those numbers for 2014 again, starting with children. In both Europe and the US, the vast majority of the reports were runaways. Understand that among those, it is estimated that as many as 1 in 6 of those children fell victim to sex trafficking. Parental abductions are the second most common. Criminal abductions and children simply lost or injured account for a very small percentage of the problem, at least in the initial reports. No matter what the reason, the thought that we can fail to find even one missing child is unacceptable.
The numbers aren't quite as clearly defined for missing adults, simply because adults tend to take more risks. This applies especially to young adults, who may be involved in extreme sports, remote hiking and other activities that can possibly lead to serious injury, loss of direction or other dangerous circumstances. On the other end of the scale, many seniors go missing each year as a result of dementia and similar causes of disorientation and memory loss.
For all age groups, there are other causes as well, such as catastrophic events like tornadoes, hurricanes, earthquakes, fires, floods, etc. Last, but not least, the past decade has brought one more factor to the forefront: terrorism.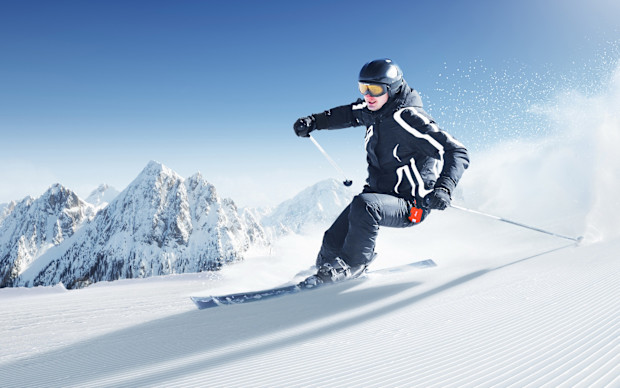 How do we currently go about finding them?
There are already several emergency search and rescue systems in place to attempt to locate missing persons, once they have been reported. One problem that exists in these systems is that, unless the person in jeopardy has a way to initiate the search, precious time passes before a report is filed.
To help alleviate this problem, there are 2 basic types of personal device that can be used to initiate a call for help. The most common of these is a device such as a mobile phone, equipped with Global Positioning System (GPS) capability and a Subscriber Identity Module (SIM) card. With one of these devices, a person in danger can initiate a call for help, provided his or her network is accessible and he or she is capable of dialing and speaking.
When a call is initiated from one of these devices, the device's unique serial number and the key associated with it is transmitted to the network to authenticate the caller. If GPS is enabled, the positioning coordinates are also transmitted to the network and can be used to pinpoint the location of the device. Basically, the person initiates a 911 call, and the receiving operator can retrieve the location data.
The second basic type of device is a Personal Locator Beacon (PLB), also known as an ELT (Emergency Locator Transmitter) or Distress Beacon. These devices are often found on watercraft and aircraft and when activated, transmit a distress signal via the worldwide Search and Rescue satellite system offered by Cospas-SARSAT.
An active beacon can be located via GPS or via satellite using the Doppler Effect, depending on how the device is equipped. The Local User Terminal (LUT) that receives the signal transmits its data to a Mission Control Center, which initiates Search and Rescue operations.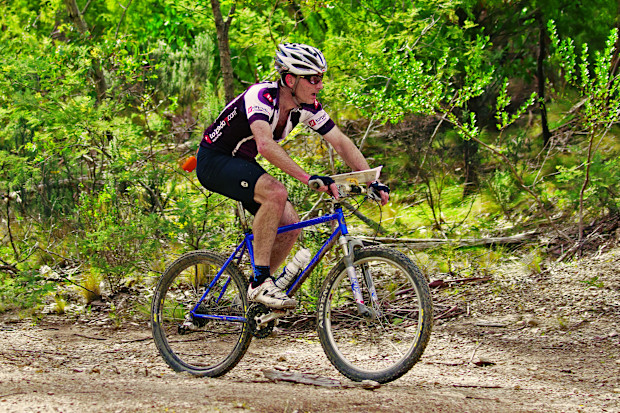 What's wrong with these systems?
GPS/SIM equipped mobile devices suffer from these disadvantages:
A device must be within range of a mobile network to initiate a call.
The user must be able to dial the call.
Battery life for many of these devices is short.
GPS usage tends to drain batteries faster.
PLB disadvantages include:
These devices are bulky enough to interfere with sports and other activities.
Battery life tends to be short.
Coverage is narrow.
Both of these devices require multiple stages of communication to initiate search and rescue operations, which results in lost time and possible miscommunication.
While the current systems can be credited with saving lives and rescuing lost, injured and abducted individuals, there is much room for improvement, as the statistics we've already quoted show. That's where our solution comes in!
How do we solve the problem?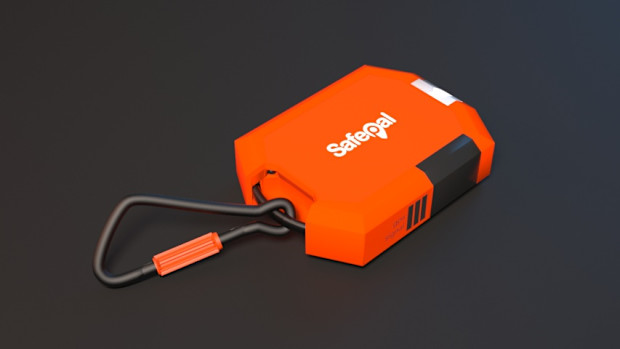 Meet SAFEPAL!
It's an innovative device, backed by a dedicated network of professionals with one purpose: saving lives in emergency situations. Our unique approach gives you all the advantages that today's sophisticated technology can offer, while eliminating the disadvantages with simple, effective solutions.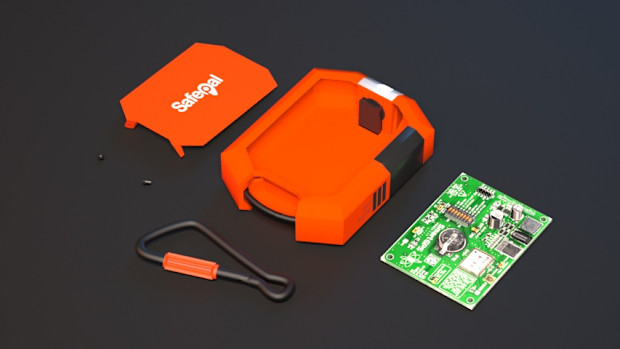 Our system starts with a simple, low-cost personal transmitter, designed to one thing: send a distress call and GPS coordinates in an emergency. But that's not unique, right? We've already described something that does that. So what makes our device different?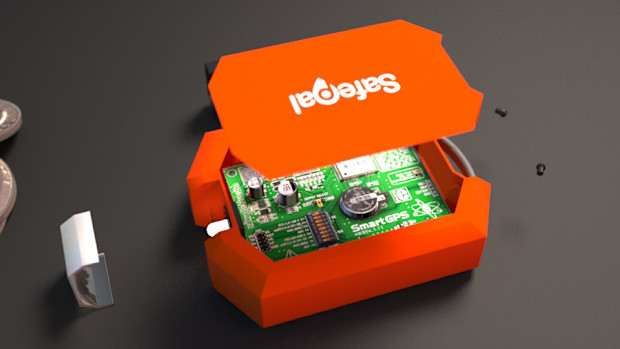 To begin with, this simple, small unit isn't activated until you need it. That means the battery remains fully charged until you activate it in an emergency. You simply push a button that's secured against accidental pressing and the rescue process begins. You may have noticed that I said "rescue process". That wasn't a mistake. That's one of the other things that make SAFEPAL unique. To be honest, though, the process begins when you first acquire your device, so let me back up just a bit, in order to explain it completely.
When you receive your SAFEPAL device, you'll register it with our system, using either the mobile app or our website. When you register it, you'll provide the following information:
your name
your contact information
your age
your health status
your blood type
other pertinent health information
an emergency contact name and number
names and numbers for 2 relatives or friends as additional contacts
your hobbies and activities that might put you at risk
When you've completed the registration process, this information is stored in a secure database, along with the unique serial number of your personal device. Remember, the device isn't activated, so no power is used. None of your information is stored on the device, so there's no need for extra storage space. All the power of the transmitter is dedicated to making that emergency call when the need arises.
You simply keep your device with you. If at any time you're in an emergency situation and need to be rescued, all you need to do is push the button. This activates the device and initiates the rescue process. Here's what happens next, and this is where SAFEPAL really starts to make a difference:
The signal from your device is routed through our proprietary network to our 24-hour, dedicated call center. No mobile network is required.
Our call center receives the alert that your device has been activated. The serial number of the device is transmitted along with the current GPS coordinates of the device.
Since activation of the device means help is needed, our call center operators immediately contact the closest rescue personnel to you, anywhere in the world. Your information stored in our database is provided to the rescuers and search and rescue operations can begin. At the same time, our operators attempt to reach the emergency contacts you provided during the registration process. (Our call center operators speak English, Spanish, Mandarin, Portuguese, Russian and Japanese.)
Your personal transmitter continues to update GPS coordinates every 3 minutes, so you can move if possible and if necessary.
Our operators remain on the line with your contacts and rescue personnel until you're safe.
While the device is active, a powerful, on-board LED flashlight flashes an SOS in Morse code every 30 seconds.
All of that happens with the simple push of a button. It's simple and quick – even if you're injured. Once activated, the device will operate continuously for up to a week.
By now, you're starting to see the difference. SAFEPAL is the first-ever complete system designed to maximize your chance of being rescued in an emergency, anywhere in the world! What's more, it addresses the disadvantages of the current devices to help ensure success.
Now, no system is perfect, right? So, let's be up front about the disadvantages of our system. There are 2:
The device battery is not rechargeable or replaceable. Once the device is used it must be replaced. We believe you'll agree it's worth the price.
After the first year, an annual service fee of $3USD is requested to support out call center. However, if a device is activated, the call center will respond, regardless. Our mission is to save lives.
Now that you know the pros and cons of our emergency rescue system, let's look at how it compares to the devices currently in use.
How does SAFEPAL compare to current devices?
Let's look at a side-by-side comparison of our system with a SIM/GPS enabled device, such as a mobile phone, and a PLB.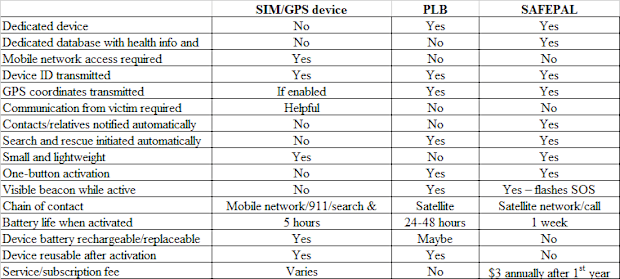 We think SAFEPAL stacks up pretty well against those other devices. Don't you?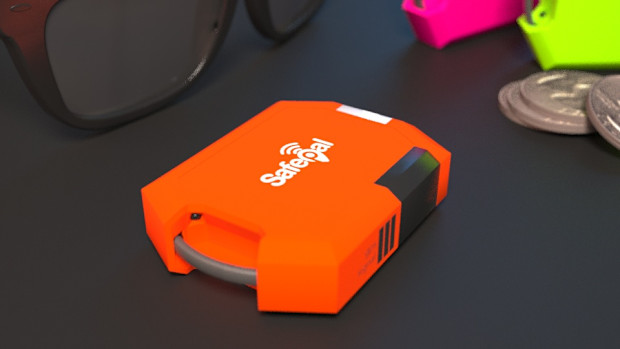 Who needs SAFEPAL?
Honestly, we can't think of anyone who doesn't live in a bubble that couldn't benefit from this incredible new emergency rescue system. There are a few kinds of people that we think definitely should have it.
Here's a short list:
Mountain climbers, Wilderness hikers, Campers, Hunters, Fishermen, Skiers, Snowboarders, Mountain bikers, Surfers, Hang gliders, Pilots, Sky divers, Sailors, Recreational boaters, Treasure hunters, Outdoor/wildlife photographers, Surveyors and more...
If you see some similarities here, then you're probably already thinking about people you know with similar interests or work habits. Anyone who spends time in remote locations and/or pursuing extreme sports or other high-risk undertakings needs SAFEPAL.
There's one more type of person that should immediately come to mind: CHILDREN. We've designed a device for our system that's specifically for protecting children. There's nothing more heartbreaking than a missing child. With SAFEPAL, your child can activate his or her device with a simple push of the button and that's all it takes for rescue operations to begin! What's more, with our special device just for children, a parent can activate the device remotely, via the smartphone app or through the website. Imagine the increased peace of mind for parents!
SafePal is the only system of its kind in the world and it's the perfect solution for the problems with other search and rescue devices. If you are or your loved one is in danger, this is the system you'll want to turn to.
YOU Can be a Part of Bringing SAFEPAL to the World!
Now that you understand the advantages that our innovative emergency rescue device and call center offer, why not get involved in making it happen? We're offering you the opportunity to support the launch of this lifesaving system with our Kickstarter campaign and the time to get involved is NOW. Don't miss out on our earlybird incentives and other valuable rewards; see what investing a few dollars in this important system can do for you (besides having the satisfaction of knowing you're saving lives).