Runway Heels: World's First Retractable High Heels
This project has already launched.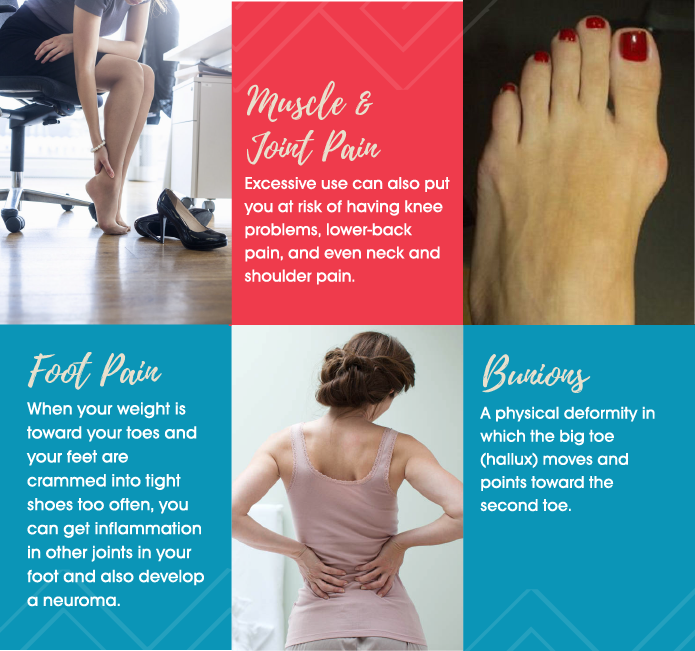 For generations, women all over the world have endured the discomfort and medical issues associated with prolonged use of high heels in exchange for a fashionable look.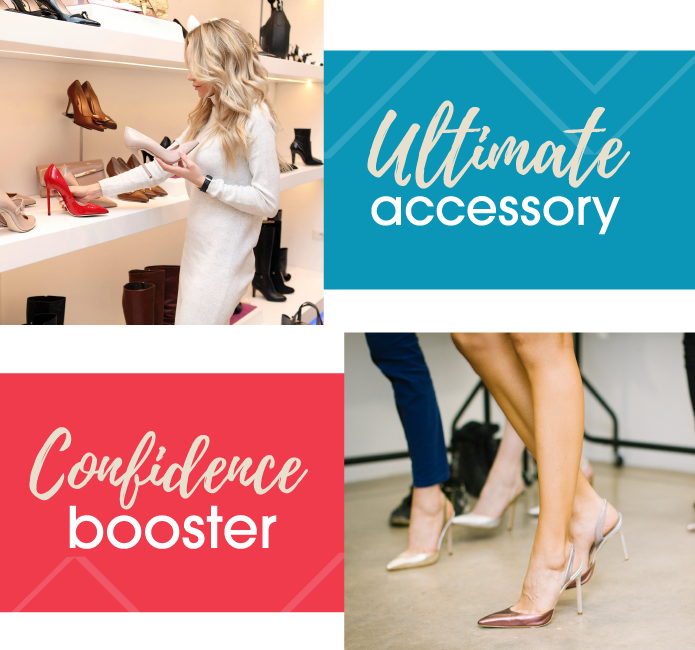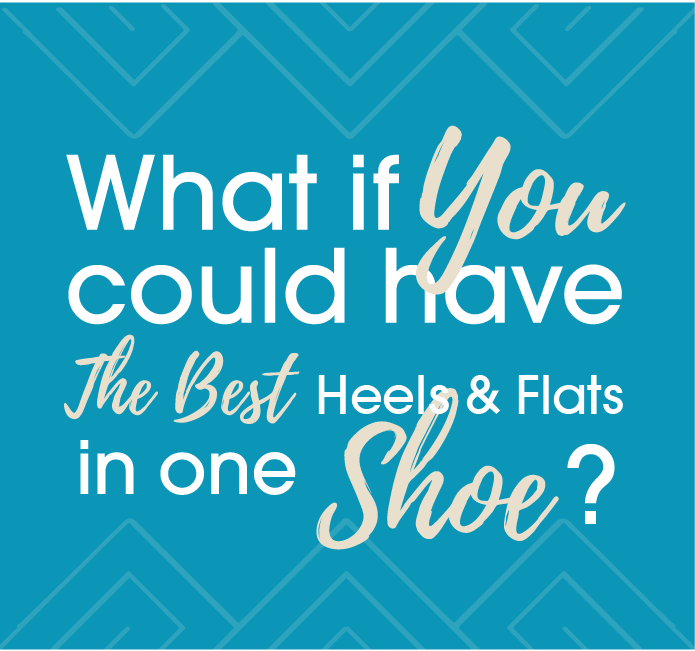 Finally, we have the ultimate solution to weave glamour and comfort in the world's first push-button retractable heel. Give your feet a rest whenever you want. Simply press a button, and it converts to flats in seconds. Carrying another pair of shoe or an interchangeable heel is a thing of the past. Now you can have a 2 in 1 shoe with heels that turn into flats and back with a push of a button.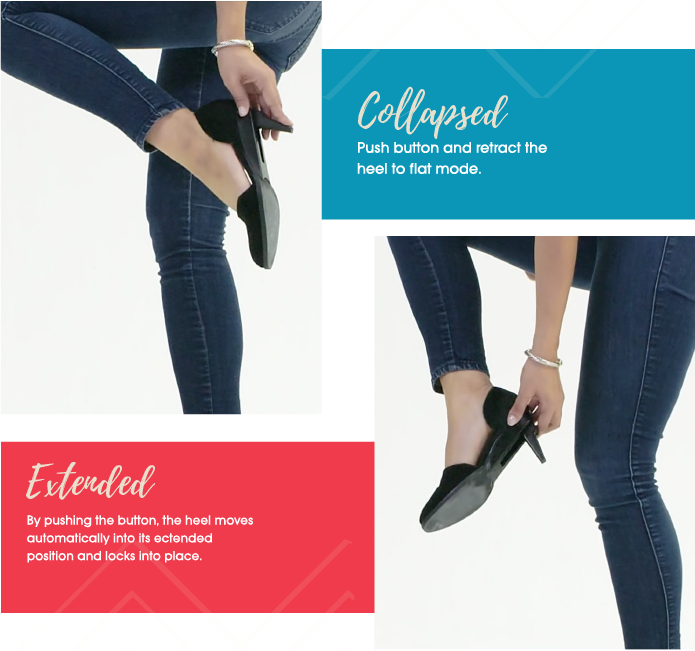 With Runway, you can wear your favourite stilettos anytime, anywhere, and when your feet are tired or in pain, simply press a button, and it converts to flats in seconds giving your feet a rest whenever you want.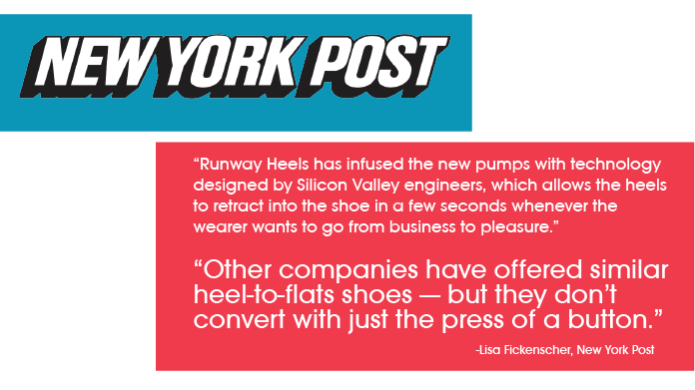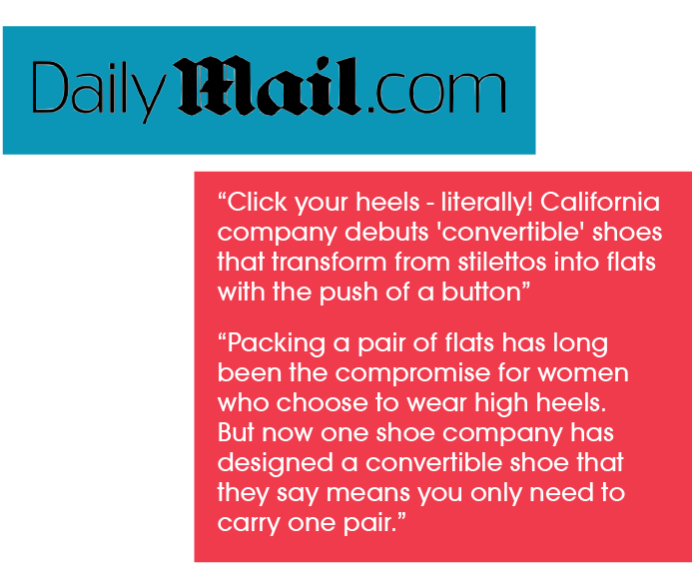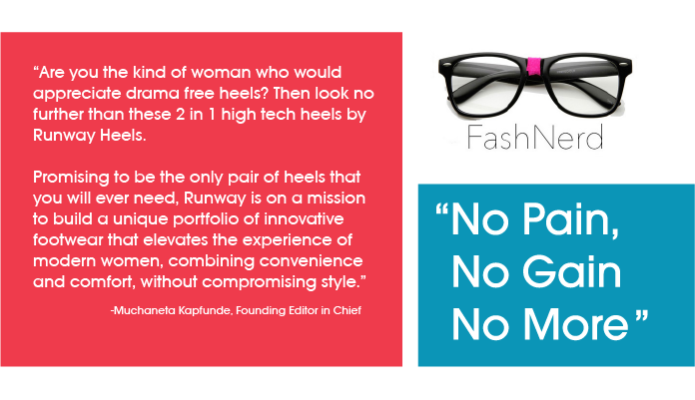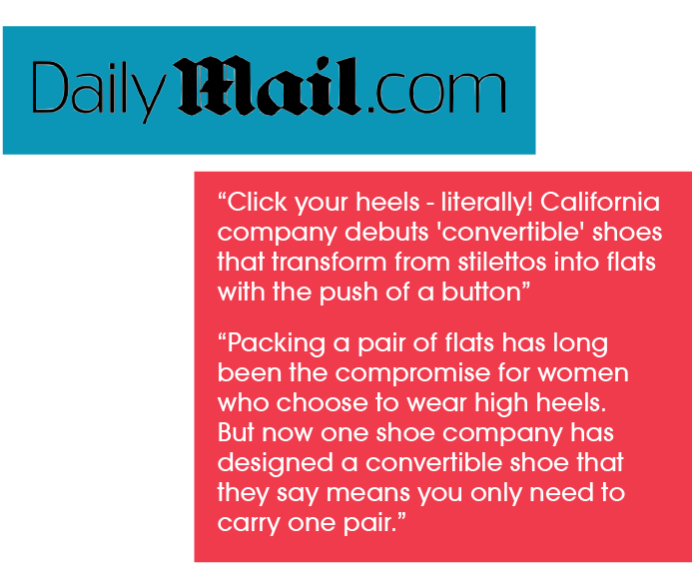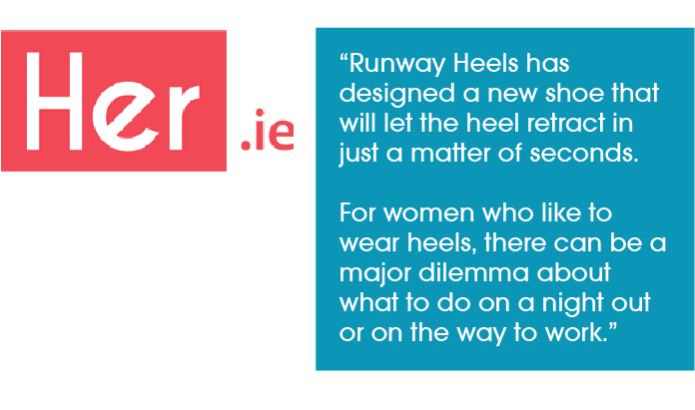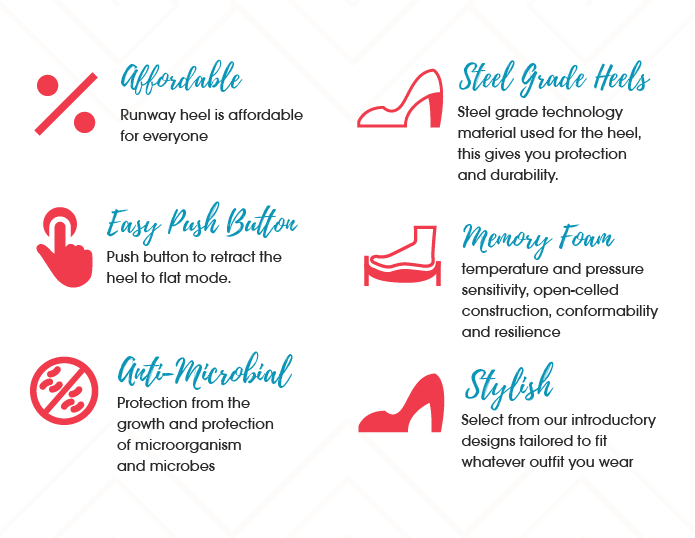 Runway Heels is the ultimate go-to for the modern women who just want something that could adapt to their changing landscape throughout the day. Flats to heels and back in seconds! Simply push a button and the heel automatically extends and easily pushes back inside.

PRE-ORDER the shoes before they are made and become a backer of this project. Pick a reward and you will not only get a special backer discount only available on this Indiegogo campaign here, but you will receive your shoes before anyone else in the entire world.
Want to buy more than one pair of shoes or a few pairs with different designs? Choose among all the rewards, help us spread the word, and get friends to order with you, so you can save money the more you bundle.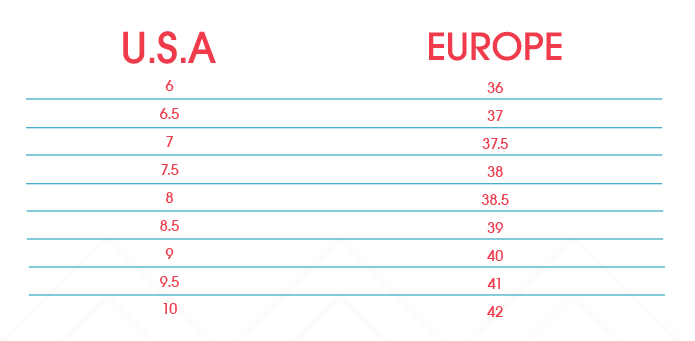 After the campaign is over, the Runway Heels Legacy Model will retail for $199, and the Runway Heels Premium Model will retail at $249. The Reward Cost is the price you will pay for the shoes.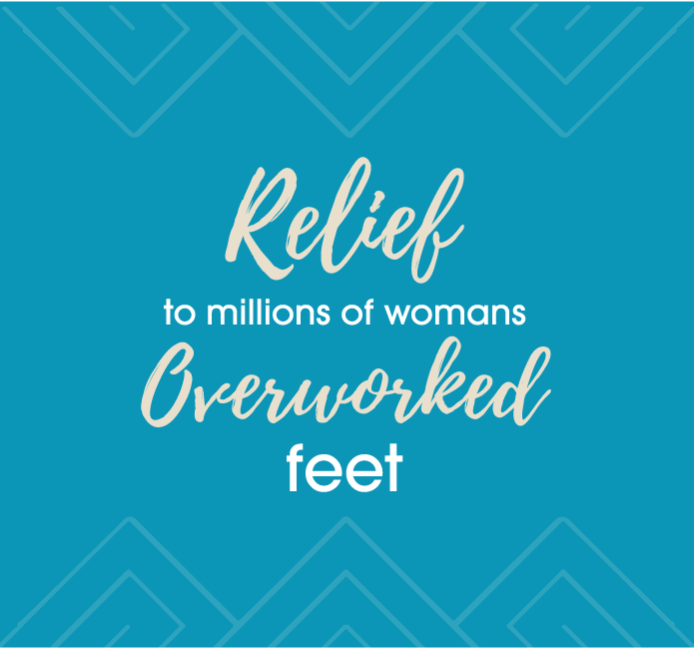 To bring this to market we need your contribution. Your pre-orders and help in spreading the word on our campaign will bring relief to millions of women's tired, overworked feet.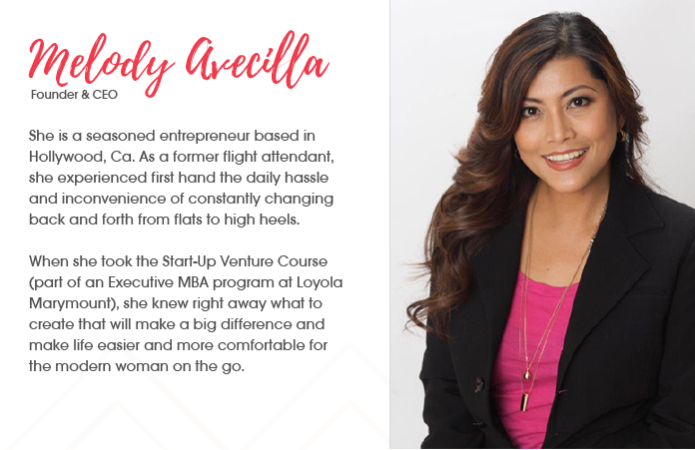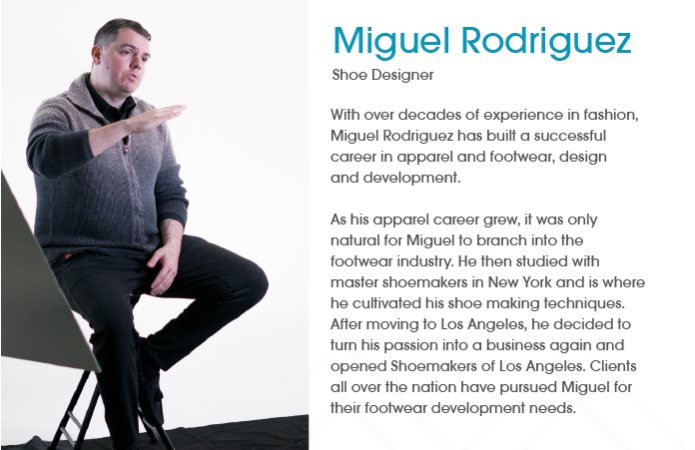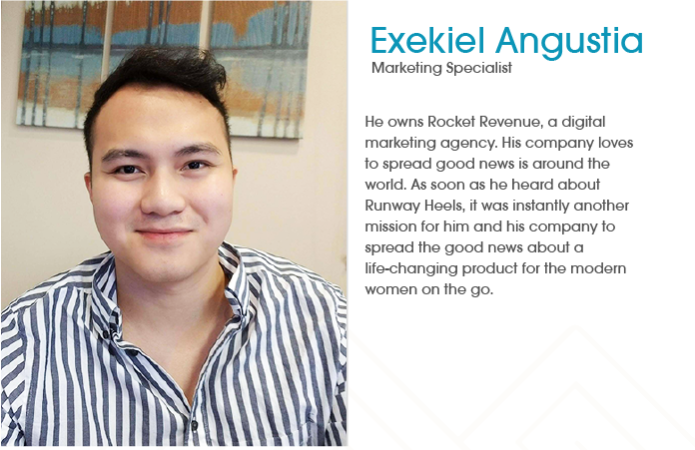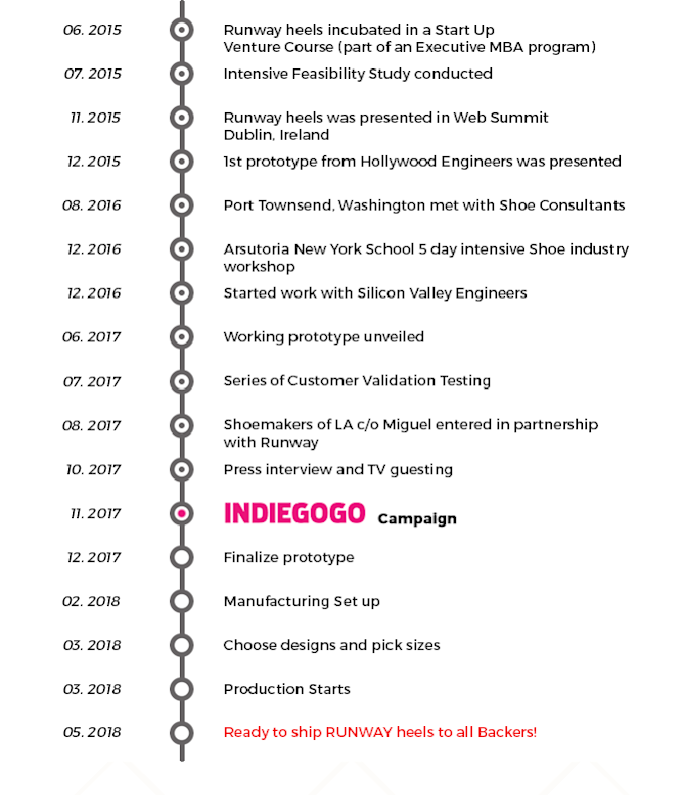 Share the good news of Runway Heels with all your friends on social media!



We are committed to giving a portion of our profits to protect children, women, and men against human trafficking all over the world.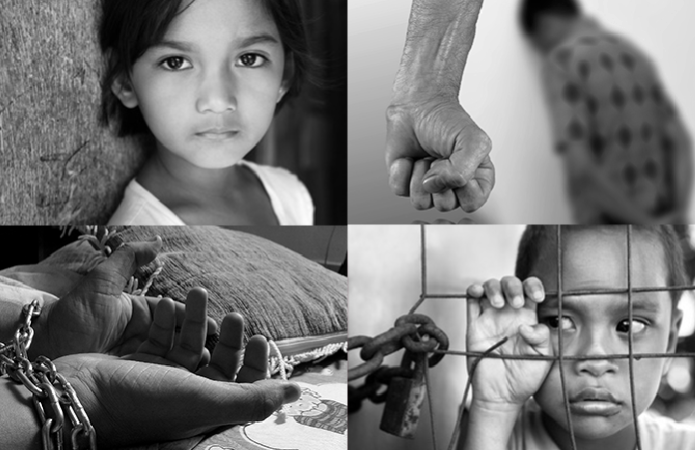 Human Trafficking
• There are 27 to 30 million modern-day slaves in the world today according to the United Nations.
• The U.S. State Department cites that 600,000 to 800,000 people are trafficked across borders every year.
• When women in places like Ukraine respond to ads for entertainment or waitressing jobs, they risk falling in with sham placement agencies that may confiscate their documents and force them into sex work. Or, an uncle in Vietnam may tell his niece she's going away to work at a restaurant, when in fact, she will be shipped to a brothel.
• In other cases, poor families will send their own daughters into sex work or labor for the lucrative one-time pay-off, as well as the potential for more in the future—once a trafficked person pays off her "debt" (the travel and document fees traffickers tell their victims that they owe), she can begin to earn profit.
• While trafficking is often thought of as something that happens across international borders, it also happens in America—every single day. According to Polaris Project, there are 100,000 to 300,000 children prostituted in America and much more at risk.
You can learn how to identify a trafficking victim at the State Department website.