Conteu Magazine is a collection of stories that celebrate the makers, honour the thinkers and inspire the adventurers. For the past year, we have produced four free online issues dedicated to themes we find inspiring. Now we want to print a 96 page special print edition that will be a collection of our favourite stories from past issues along with stories from our new issue, PLAY. See the online issues on www.conteumagazine.co.za
What we believe in
Kindled from the French word raconteur, meaning storyteller, Conteu Magazine is a collection of stories that celebrate the makers, honour the thinkers and inspire the adventurers.
Conteu Magazine grew naturally from a place of curiosity and possibility. In the midst of our own creative lulls and the frustration of being unable to find local authentic content, we decided to create something that would celebrate the talents of people around us. But, as with any tale worth telling, this process of creating something meaningful took a lot of time, effort and vision to actualise.

For the past year, we have produced four free online issues dedicated to themes we find inspiring. After this slow journey, we have begun to understand three things: we like creativity, we want to celebrate it locally and we want to share authentic stories for the makers, thinkers and adventurers.
What will the print edition look like?
The 96 page special print edition will be a collection of our favourite stories from past issues along with stories from our new issue, PLAY. Our hope is that it shapes your day and resonates with your soul. We think that you're really going to love it. Just like the online issues, the print edition will have a mixture of storytelling formats including photo essays, illustrations, recipes and copy produced by South African creatives.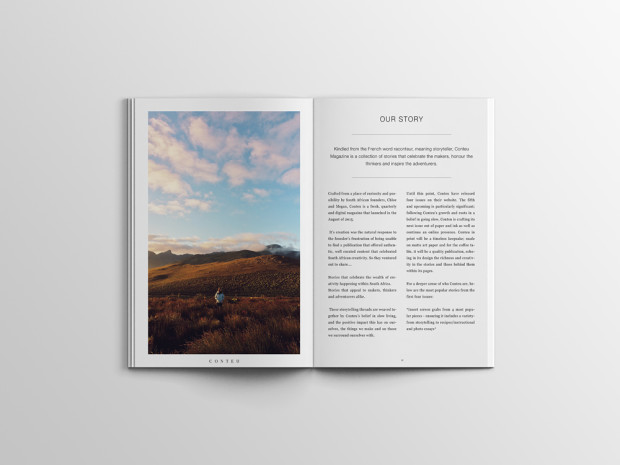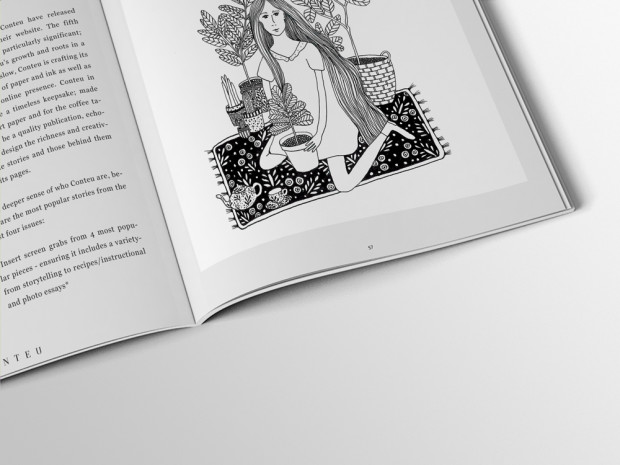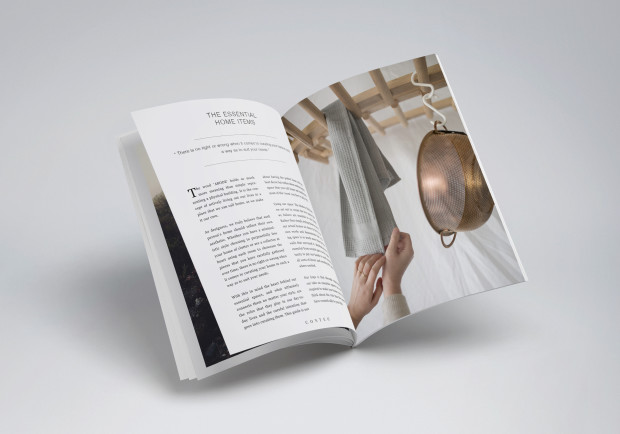 Who's behind Conteu Magazine?
The Conteu Magazine team is made up of two founders and editors (Chloe and Megan), a graphic designer (Jonny), web developer (Matt) and assistant editor (Rachel). For all team members, Conteu Magazine is currently a passion project with no salary being drawn. The magazine would also not exist without the amazing South African creatives who have given their time and talents so graciously.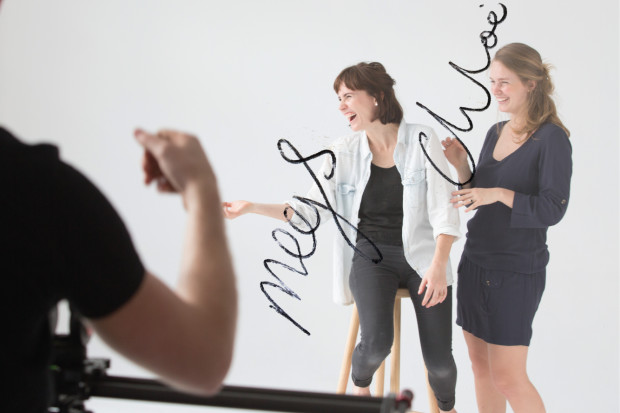 Where will your money go?
Your money will go directly into the costs of producing and publishing a print magazine. This includes:
30% Production costs
10% Marketing
60% Printing costs
The magazine is planned to be shipped in December 2016.
And the perks?
1. Cover Page: Thank you for partnering with us to #PrintConteu. Even your small change will help make Conteu a reality and we will keep you updated on our progress.
2. Note from the Editor: Join hands with us to #PrintConteu + receive a limited edition postcard set illustrated by South African creative, Dayfeels.
3. Contents Page: Be a proud owner of a first edition copy of Conteu Magazine + a limited edition illustrated postcard set.
4. Opening Story: Be part of our journey by receiving a first edition copy of Conteu Magazine + a limited edition illustrated postcard set + a Conteu natural fibre tote.
5. Feature Story: Get your hands on a first edition copy of Conteu Magazine + a limited edition illustrated postcard set + one exclusive Kin Culture tote.
6. Finishing Words: Gift Conteu Magazine to yourself and a friend with this perk which includes two first edition copies of Conteu Magazine (at a 10% discount) + two Conteu natural fibre totes + a set of two limited edition illustrated postcard sets. *Shipped to one address.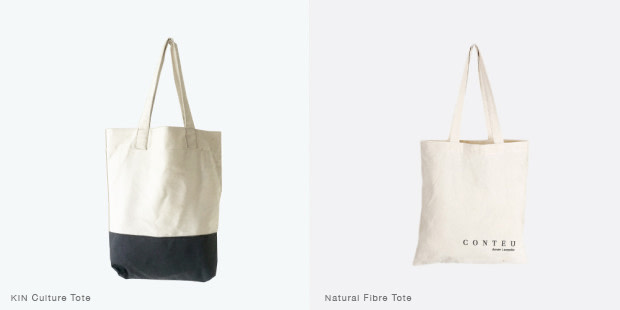 For future editions, we would love to have the financial resources to pay and support local contributors, create better stories and foster creative communities.
Any contribution, no matter the amount or format, is so valuable to us. So thank you to everyone who has and continues to read, share and support Conteu Magazine.
Thanks!
Megs & Chlo
* NB. As we are in the conceptual stage, the final magazine and photographs used may differ from the mockups displayed in the campaign above.