Emojis have become a ubiquitous part of our culture, a part of our text messaging and even picking up their own feature film. Some people today read emojis just as they read words, deciphering the faces to create meaning out of messages.
Cute, enormously influential: they are the perfect decoration topper for any desk, which is why our team has turned them into a collection of PhotoEmojis.
That's is why the PhotoEmojis are perfect for those photos that have provided you with some of the most unforgettable moments in your life and the opportunity to match your pictures to the emojis they best represent.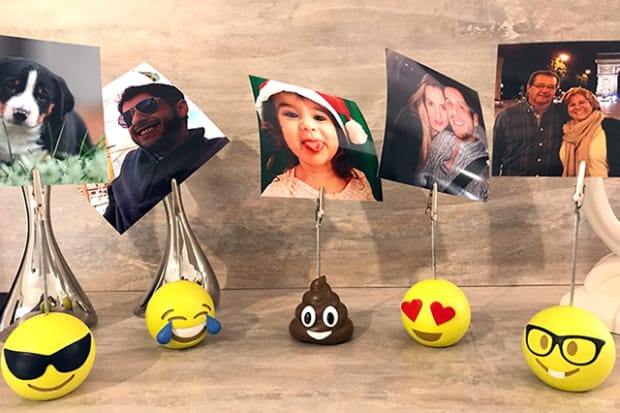 ​​
Something funny? Pick the laughing PhotoEmoji. Something with your partner? Heart eyes all the way.
The entire collection of PhotoEmoji has been developed with great care and attention, our team worked hard in each detail since the design until the material to reach an excellent product to be on a par with to display your amazing moments of your life.
PhotoEmojis are also an excellent choice for a gift, they are original and perfect to give your friends and family. Give a PhotoEmoji Poop to your best friend with the picture of you two or the PhotoEmoji Nerd to your coworkers holding a photo of your entire team, they will surely love it.