Organ Donation-Let's stop all the waiting lists
We want to save the lives of thousands of people every year that die unnecessarily because of the lack of available organs. OrganTree is the first worlwide organ donation system of its kind it provides the technology to the medical institutions to confidentially search the globe to find a match for their patients most in need. Organtree encourage as many people as possible across the world to sign up to donate their organs with Organtree when they pass away.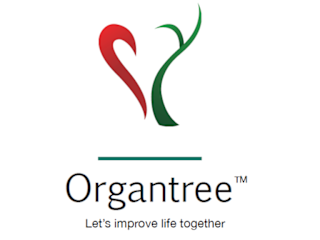 Note: Organtree is not just a prototype or idea.
Organtree is operational and already has thousands of signed up donors.
We need your help to change the world!
The Organtree Programme Saves Lives and assists the Donors' Beneficiaries after their loved one passes away.
In the UK alone, at any given time there are over 6,000 people awaiting organ donations of which 1,300 will die whilst on the waiting list. The Organtree programme works to alleviate this situation by creating an incentive-based agreement between potential donors and recipients.
It works like this:
Individuals register on Organtree either as future organ donors or recipients. Future donors also nominate someone as their beneficiary in the process.
When an Organtree registered Donor is deceased, his / her organs become available for donation to Organtree recipients.
Hospital staff confidentially and securely access the Organtree system to identify the most suitable recipients.
Once a match is found and the recipient chooses to accept the donated organ/s, the contract between the recipient and the donor is exercised and the donors beneficiary receives in many cases much needed relief to assist them with the costs they have incurred relating to the Donor's death.
Everyone benefits from this – the Donors have contractual provisions in place with the recipient for their beneficiaries when they pass away, recipients get quicker access to the life saving or life enhancing organs that they need and hospitals get an additional pool of donated organs to work with in order to save patients' lives.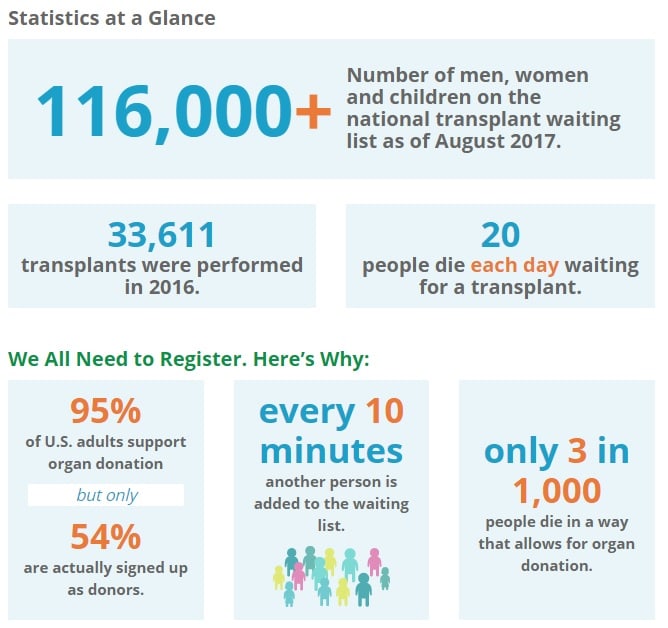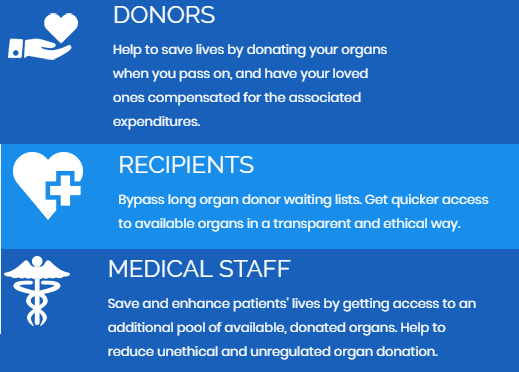 Why do we need your help?

We have already invested heavily in the Organtree technology and intellectual property that makes the global search for organs available to the medical institutions to assist them to find a match for their patients who are most in need of life saving transplant surgery.
We have also invested heavily in our website which makes the process of signing up to be an Organtree donor or recipient a seamless exercise and have invested and continue to invest in social media to enable us to get our message across to people all over the world that there is an alternative to the traditional route of Organ donation which is modern, practical and innovative and benefits not only the recipient and their family but also the donor and the loved ones they leave behind which so often are never considered.
We would welcome your backing no matter how big or small which will assist us in breaking new ground as we continue to grow the reach of Organtree and make more people aware of the need to donate their organs after they pass away to preserve the cycle of life and assist those most in need of life saving surgery.