INTRODUCING ORA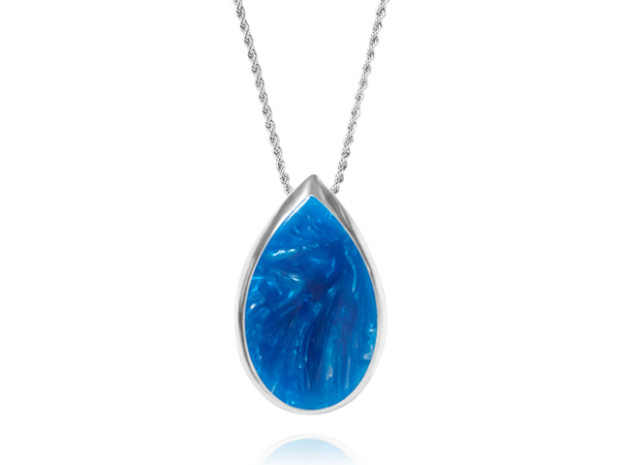 Smart Jewelry that keeps you safe.
With the push of a button, ORA sends instant emergency notifications to your network of contacts. Customized jewelry and 911 backup sets ORA apart from all others.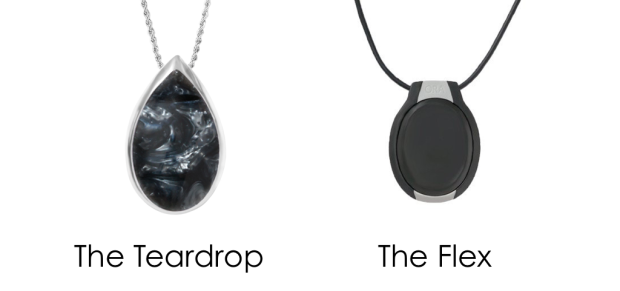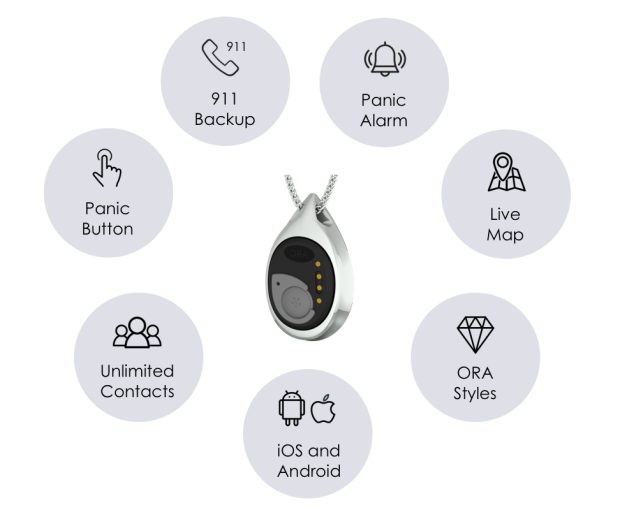 ORA IS FOR EVERYONE
There really is no limit to whom ORA can help. Whether it is to provide assistance in the event of a safety or medical emergency, or just to reach out for help when a phone isn't readily available, ORA can help anyone Live Without Limits.
For professionals who work alone, ORA is discreet and elegant.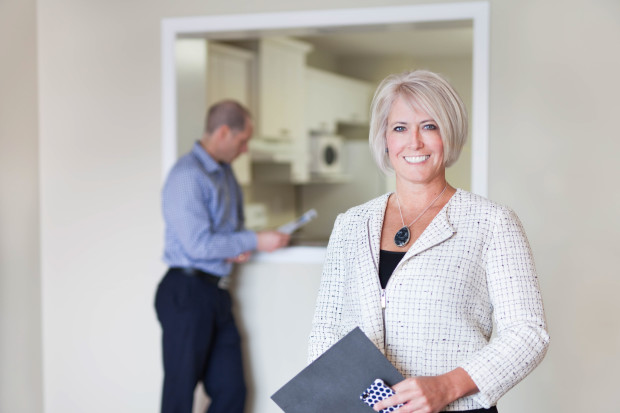 Women who want to live without limits or fear; when walking at night on campus, going on a date, or for a run.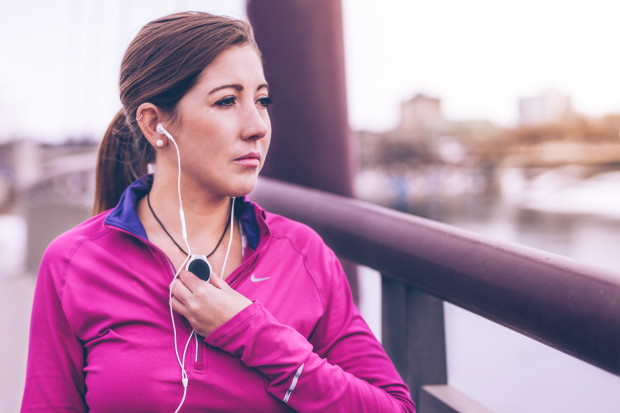 Individuals with health challenges appreciate an easy way to notify friends and family.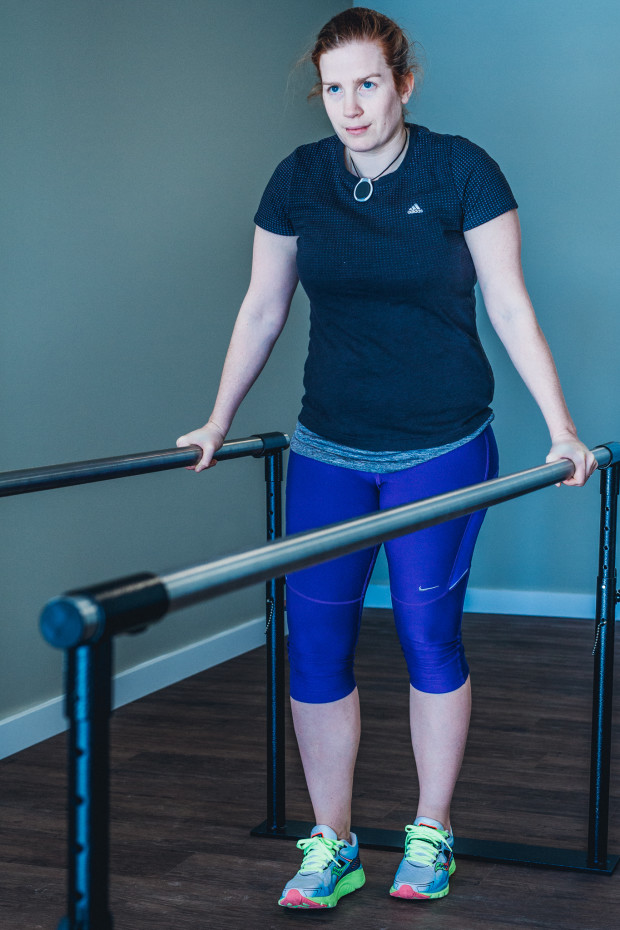 Active older adults who are independent (and want to keep it that way) enjoy the stylish designs, enhanced features, and the simple fact it doesn't look like a medical alert device!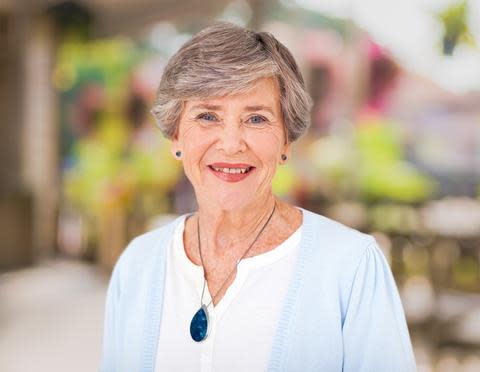 HOW ORA WORKS
The Link is where the 'magic' happens. It is the technology and the alert button. The Link fits into your choice of jewelry and sportswear. When you set it up, you pair it with the ORA App, which is your connection to your support network. When you press the button, the ORA App sends an alert to your support network. You can pick whomever, and as many people, as you want.
Help is only a button push away.
When you press the button, your phone will sound a loud alarm, which can help to deter would be attackers. Your support network will be alerted that you need help, and the live map will show them where you are. If no one is available, your smartphone automatically calls 911 as a backup. This is one of the major differences between ORA and all the others.
No worries if it's a false alarm - you can easily cancel the emergency from the ORA App.
The Link: small but mighty!

The Link is small, but powerful! Your smartphone's Bluetooth connects to the Link, and the simple magnetic charger means you never have to worry about replacing a battery. The Link fits in a wide selection of custom designed and specially handcrafted jewelry and sportswear, so you can change your look every day.
The Link fits in the Flex.

The Link fits in the Teardrop.

The Teardrop Covers are Interchangeable.
There are currently 4 color choices for the Teardrop cover. The covers are interchangeable with the silver Teardrop, so you can change them to match what you are wearing. Each one is handcrafted, which means no two are alike! Additional covers can be purchased separately.

We are working to add more cover options in different colors and materials, necklace and earring options, as well as offering the Teardrop in other metals such as gold and rose gold. Eventually you will have an entire catalog of jewelry options to choose from!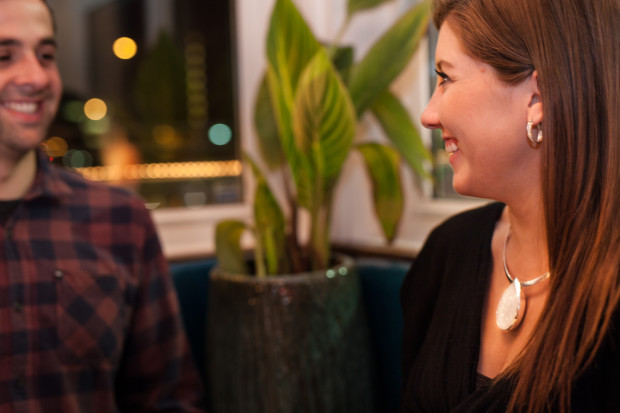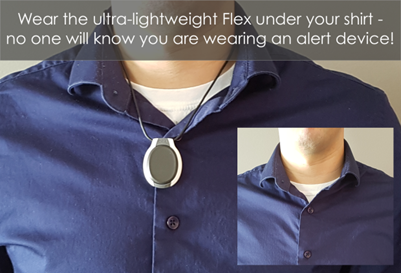 No Limits - ORA Works Anywhere.
Since ORA communicates through the ORA smartphone app, you are protected wherever there is cell phone coverage, with any cellular carrier. Whether you're out for a walk, shopping, or out with friends, you're protected by ORA. ORA even works when you are travelling, in any country with 911 emergency services.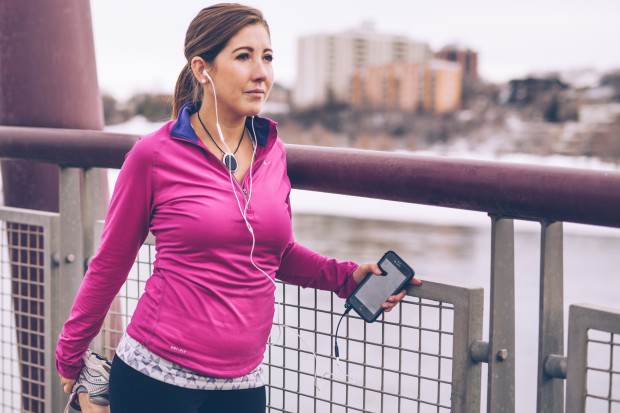 TIMELINE
ORA is past the prototyping stages and has already saved a life! Look how far we've come!
We have already built our first run of devices, we just need your help to get to the next level. Buy an ORA for yourself, for a loved one, or for your office; help others by giving to the matching gift, where we will give ORA to people in need; or just donate to our campaign for a shoutout. Anything you can do to back us would be greatly appreciated!
TECH SPECS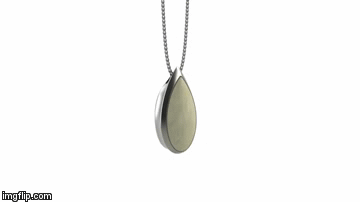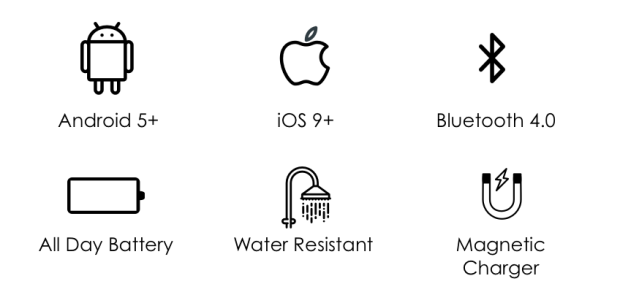 FAQs
Does ORA require a subscription and what do I get for it?
Yes, a subscription is required for your ORA to work properly. All perks come with 3 months subscription included. We recommend you also consider purchasing a year in advance at a discount - that's another exclusive perk here on Indiegogo!
Subscriptions includes:
Unlimited Alerts
Unlimited number of emergency contacts
Patent pending 911 emergency response
ORA low battery indicator
Inactivity tracking reporting
Chat function for support network members
How is ORA different than medical alert or PERS devices?
There are many reasons why ORA is different, besides how great it looks! Firstly, traditional devices typically only work in the home and yard, whereas ORA works wherever there is cellular coverage. In addition, the alerts go to your network of friends and family, instead of a stranger in a call center. Your network also has access to a dashboard of information on their app, including connection details and inactivity, something other devices do not have. Finally, when you purchase ORA, it is yours to keep and the monthly subscription is very competitive. There are no contracts or hidden fees.
How does the donation perk work - how do you decide who gets an ORA?
For every $120 raised from the "Help Someone in Need" perk, an ORA Flex package, along with $120 in subscription (for a full 12 months coverage), will be donated to someone in need. We will be reaching out to the ORA community for nominations on individuals who should be considered. From those nominations, we will select deserving recipients. Want to nominate someone? Send us a message at support@oraforyou.com.
Do I need an ORA Link for each piece of jewelry? 
Nope. You only need one ORA Link, and you can swap it in and out of every piece of ORA compatible jewelry and sportswear. The Flex is great for everyday wear, including sleeping, bathing, and exercising, and then you can change to the Teardrop when you want to dress up.
Does ORA have fall detection?
Fall detection is currently not a feature of ORA. Our research indicated that automatic fall detection is largely unreliable, and the feedback from older adults from our focus groups reinforced this. Those who owned devices with automatic fall detection told us there were many times when they didn't fall but the device went off, which was not only annoying for them and their loved ones, it also caused them to not want to wear the device. This is the worst possible scenario, since wearables are only useful if people wear them!
Instead, ORA offers 'inactivity monitoring'. With a quick check in the ORA App, the support network can see if the wearer is wearing ORA, if it is charged and connected, and if the wearer has moved or has been inactive for extended periods. If you see the wearer hasn't moved in a while, this could be an indication you should give them a call.
Do I need a smartphone?
Yes, the ORA Link pairs with a compatible smartphone that has an active cellular and data connection. The support network contacts do not require a smartphone, however if a regular cell phone is used, only texts will be received as the other features (notifications, GPS location, inactivity) can only be accessed through the ORA App.
How long does the battery last?
Your ORA Link will last a full 24 hours (depending on usage) before needing to be recharged. You should charge your ORA every day or night, just like your smartphone. ORA can't help you in an emergency if your Link or smartphone are not charged! It should only take a couple hours to charge your Link. You'll know it's fully charged by the solid green light on your Link. The simple magnetic charger is included with your purchase of any ORA package.
Is there a warranty?
We offer a one-year warranty for the Link. Please email support@oraforyou.com if you would like a copy of our warranty policy.
Who can be included in the support network?
You determine who you would like to notify, and you can add as many people as you want. You invite them to be a contact, and they would download the ORA app.
How can my phone alert 911? Does it still work if I have an iPhone and it is in sleep state or locked?
After you signal an alert, if you do not receive and answer a phone call within that 2 minutes, your Link will instruct your phone to call 911. Our patent pending system follows protocol which will unlock an iPhone in sleep state. As long as your phone is in range and charged, 911 will be called at the end of the countdown, even if your phone has a passcode and is locked.
This is a major benefit of ORA compared to our competitors. Look closely at their messaging; it is common for them to hide in the fine print that your phone must be unlocked, or that your loved ones need to call 911. Unfortunately, that isn't optimal. Emergency services have systems to find you if you use your phone to call 911, so ORA follows how 911 emergency services actually works. ORA has also been tested with a large North American 911 provider. It works!
What if I press the button accidentally?
We've designed the Link to make it difficult to press the button by accident. The button is indented so you can feel where the button is, but makes it harder to accidentally press. However, if you do press it by accident, it's simple to cancel it: just go into the ORA app and press the 'Cancel' button. Your support network will be notified that you cancelled the alert.
Can I pair one ORA Link to two smartphones?
Each ORA Link is paired to only one smartphone. If you need to, you can reconnect to a different smartphone. For more details about this, send us a message at support@oraforyou.com.
What kind of notifications does the system send?
The network receives a Push Notification in the ORA app (or a text message to a non-smartphone phone number) and their phone will emit an emergency sound. The wearer's ORA will vibrate aggressively, blink red and their phone will also emit an emergency sound.
How I can be sure it doesn't track my location all the time?
Your privacy is our highest priority. ORA only tracks your location when you press the button, and shares your location information only with those contacts you have added to your support network. We respect your right to privacy and treat your personal information with strict confidentiality.
Will you ship internationally?
ORA is currently certified for sale in Canada and the United States and is shipped from Canada. With a successful Indiegogo campaign we will seek to certify ORA in other countries.
How close does my phone need to be to ORA?
Since the device uses Bluetooth technology, your ORA Link and phone will need to be within range (20-30 feet) of each other to ensure you can send alerts and transmit data. This range depends on your specific circumstances, like phone model and the building you are in. In general, it is best to keep your ORA and smartphone with you.
What happens if my phone shuts down or loses power?
ORA requires that the ORA app is running on your phone in order to work properly. If your phone is turned off or runs out of battery charge, your ORA will not work.
If you have any suggestions, questions or comments, we would love to hear from you! Email us at support@oraforyou.com.