Mr. Shirt: Keeping your shirt tucked and stylish!
This project has already launched.
What is the Mr. Shirt accessory?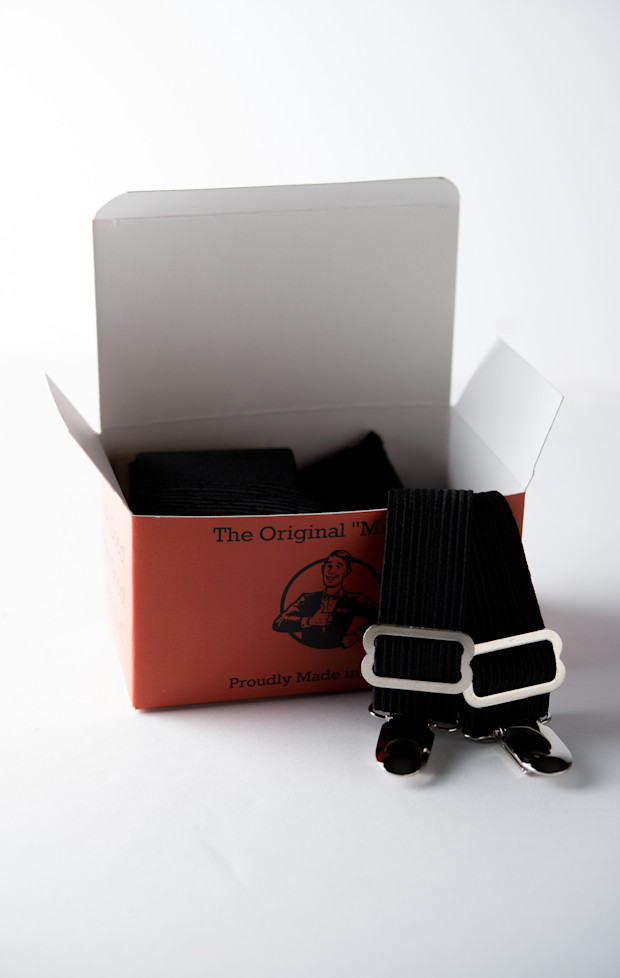 Shirt stays have been the solution for those looking to maintain a professional look throughout the day. However, they are uncomfortable to wear and can sometimes provide a wake-up call as they shoot up your leg. The Mr. Shirt accessory is our flagship product and is a modified shirt stay that is not only effective but comfortable to wear as well.
How does it work?
There's three parts to the accessory the elastic strap that wraps around your leg and is connected with velcro, the clips necessary to attach to your shirt and lastly the sliders on the straps to adjust the tension. The accessory has been designed to stretch to any leg type, so there's no need to mess with sizes or measurements.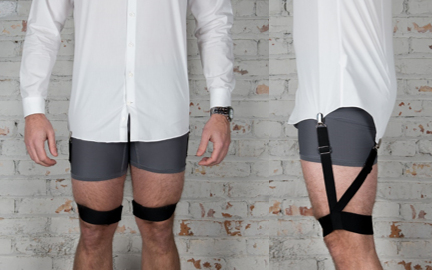 A front and side view of a properly attached Mr. Shirt.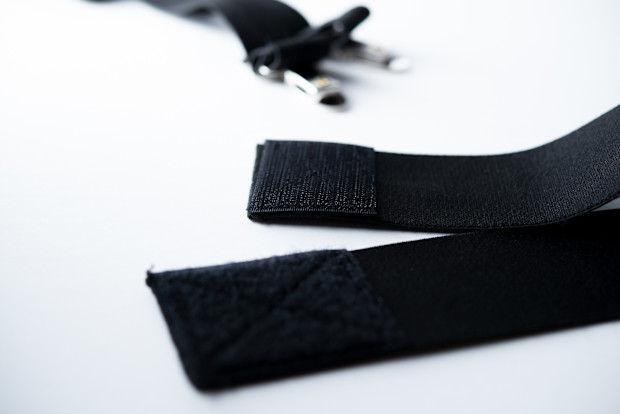 An innovative Velcro design allows for a universal fit no matter what your leg size is.

Why be interested in Mr. Shirt?
At Mr. Shirt, we believe in the fact that every individual should look their best whether in the office, at a social event or climbing Mount Kilimanjaro. Studies have been conducted and found a fascinating insight -- men who tuck their shirts in are happier, wealthier and generally more successful. Hence the slogan for Mr. Shirt Inc, "Look Good! Feel Good! Do Good!".
Mr. Shirt Inc. is a Michigan-based veteran start-up located in Lansing, Michigan. As a veteran start-up, we pride ourselves on utilizing an American manufacturer and being able to stamp 100% American Made on our packaging.
What's the plan after the campaign?
Directly following the campaign we will begin manufacturing in the month of March and start shipping orders mid-April.

Also, for those interested in the slick Mr. Shirt T that comes in the classic Mr. Shirt red, there is a snapshot below of the front and back.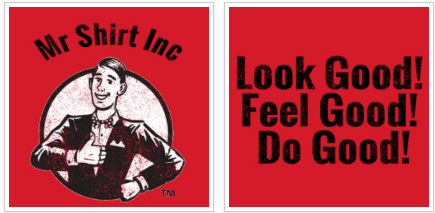 1) Teamed up with a top notch vendor who has confirmed minimum order quantities and can handle ever-increasing capacity. They source, cut and sew the "Original" Mr. Shirt accessory making them a triple threat for the Mr. Shirt team.
2) Fulfillment we'll be done by none other than the mighty Amazon. This will allow us to guarantee order fulfillment and accuracy.