Luxury Grade Personalized Leather Briefcases At Honest Pricing
This project has already launched.
We are a contemporary design company creating a range of fairly priced, minimalist design, high quality leather products for the modern, discerning professional.
Through this campaign, we bring to you our first product, the Personalisable Soft Briefcase.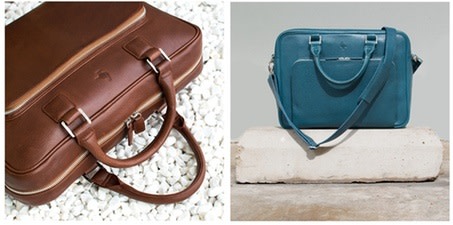 What is so special about the RockDove Briefcase?
Its Materials:
From the onset, we have been committed to using the very best materials for RockDove.

RockDove Briefcase uses full-grain leather, which is the strongest and most premium part of the hide and maintains the natural look and feel of leather.
Despite being significantly more time-consuming and expensive than chrome-tanned leather, we have chosen the more environmentally-friendly, artisanal vegetable-tanned leather for our products. Tanned using a blend of tannins from chestnut, mimosa and tara tree barks, our leather has a rich fragrance and develops a beautiful patina over time.

In order to ensure optimal reliability, the Soft Briefcase features premium Riri® zips and gold and silver-plated hardware. Riri® is a Swiss brand which makes very high quality metal zips in Italy. Some say it trumps on quality over all other brands like YKK and Ideal.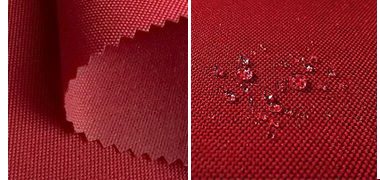 For lining fabric, we have used a Cordura® brand Nylon Oxford 500D dust and water resistant nylon fabric. Using Nylon provides durability and flexibility without deformation. Cordura® is a well known American brand which manufactures high quality fabrics used in many luxury brands.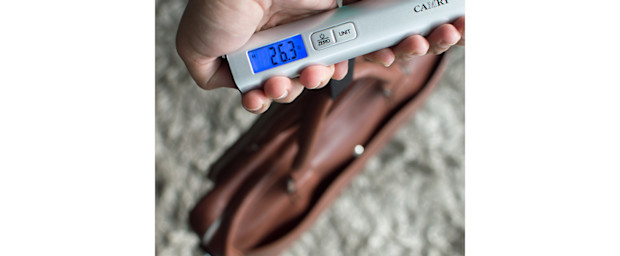 Additionally, all handles and structure of the briefcase are made to hold in excess of 22 kg with all stress points double stitched to avoid failure during usage.
It's Personalisable:
In pursuit of creating a unique user experience for our leather bags, we have integrated customisation unlike any other leather briefcase to suit your individual needs. Along with choosing leather colour: you may also choose the inlay fabric's colour, gold or silver finish metal hardware as well as the embossed signature.
Our soft briefcase features a modular section that allows users to interchange two removable utility modules based on their unique lifestyle requirements. Users may choose between five different module designs with each offering a varied function.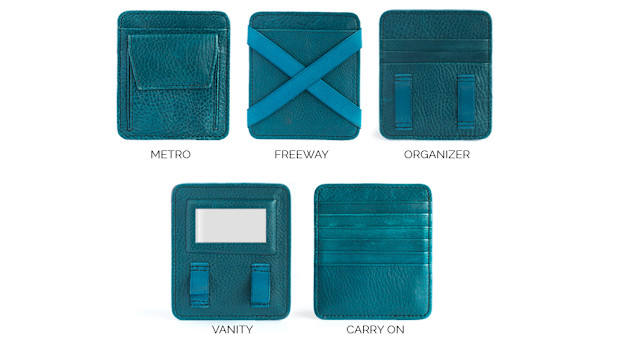 These modules are also detachable and use magnetic buttons for support, which allows them to be carried independently of the briefcase as well.

You may also choose between gold or silver plating for the metal hardware such as loops, buckles, buttons and zips. Our default design is with a silver finish but you may decide which given option reflects your aesthetic sense better.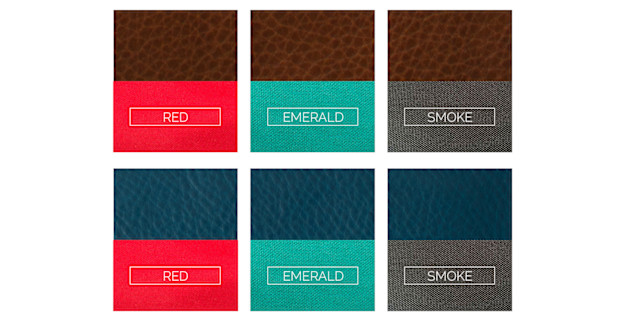 If you would prefer an alternative to the standard Venetian Red colour for the lining fabric, we offer you an option to choose from either Emerald or Smoke. Any of these three colours will bring out the accents in your personalised briefcase.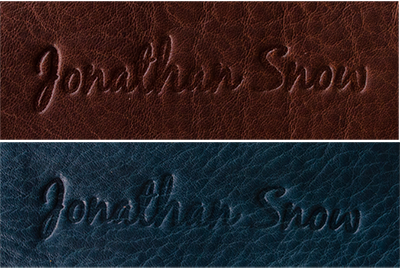 As a thank you for your support, we offer to emboss your name or initials, depending on your selection, at a preset position at the back of your personalised briefcase.
Soft Briefcase At a Glance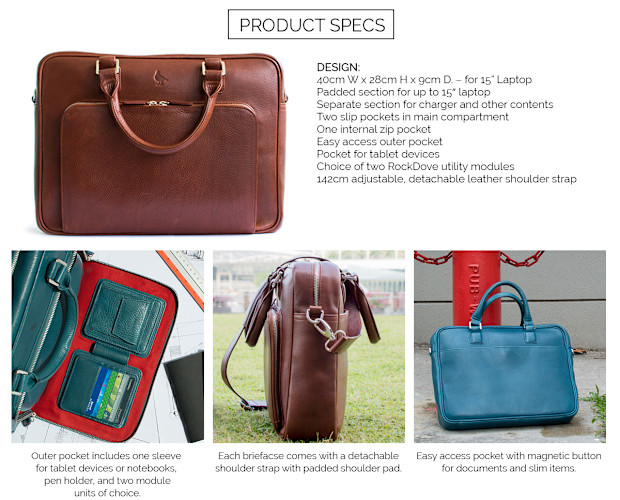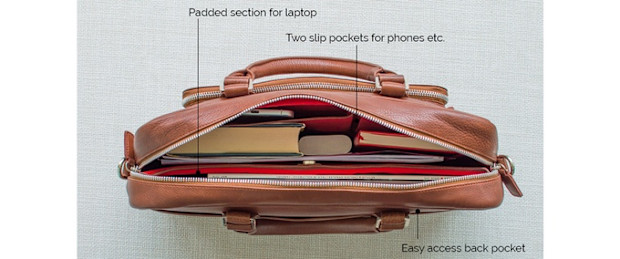 HOW TO PERSONALISE YOUR BRIEFCASE:

REWARDS

DELIVERY SCHEDULE

THE TEAM
We are a passionate group of designers and engineers, who've come together to create a suite of luxury leather products that compliment the modern lifestyle whilst retaining the essence and elegance of an age old craft.

OUR STORY
A lot of great companies today started off with making products completely different from their current offering, such as Fortune500 company 3m, which was founded to mine corundum and now makes anything but that. We at RockDove also have a similar story to share, and with your support we hope to reach a similar happy ending.
Our journey started with developing of a tracking chip embedded in premium leather products. Along the way, however, it was the leather manufacturing and designing which we really developed a combined passion for. After launching our first crowdfunding campaign and developing an amazingly supportive community, we realised that the future of RockDove lies in the striving to bring luxury leather products at non-luxury prices to the market.
It has been over a year since we have been speaking to hundreds of individuals globally, sharing our ideas and prototypes and understanding what people really want in their ideal work bag. And at the core of our finding is this: people have widely varying lifestyles and requirements from their work bag, and rarely do they find a bag that matches their needs exactly. And for these discerning professionals, we have designed a premium quality bag that they can personalise to meet their individual needs and aesthetics.
Rock Dove Soft Briefcase is how we envisioned a Soft Briefcase to be, and we are proud to present what he had set out to create.