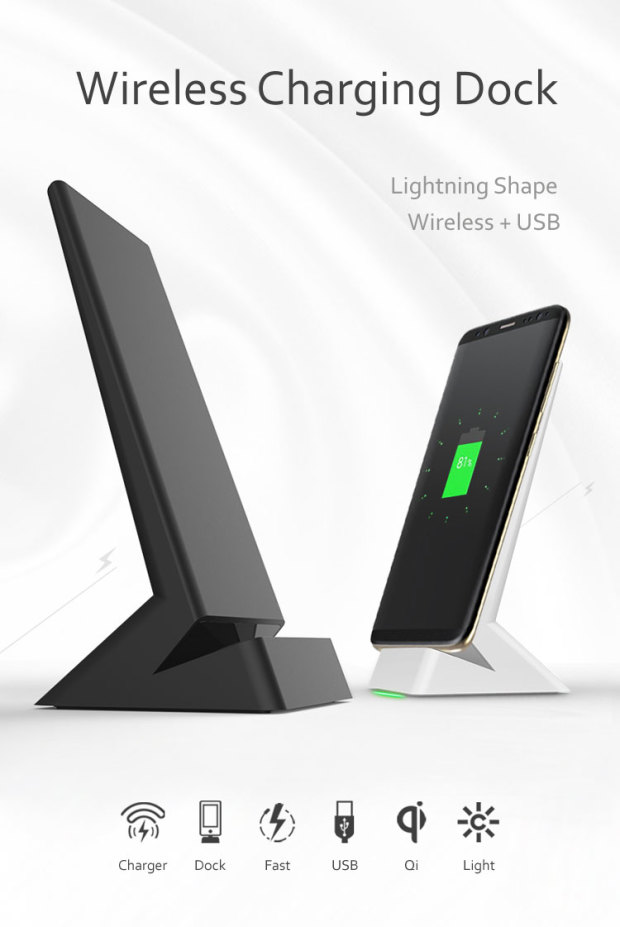 Lightning Qi Wireless Charger Dock
Lightning-W9 is a high-end QI wireless charging station with 2 induction coils. Compatible with all Qi-enabled smartphones and tablets, the double coil wireless charging transmission module is elaborately arranged to save you the trouble of aligning your mobile device to the charging node in the wireless charger. Substantially increased transmission areas lets you "drop and charge".
Features:
Multi-point charge per 2 induction coils, significantly increased charging area enables drop-in wireless charging.
Efficient and cool, charging efficiency over 75%.
Vertical and horizontal charging, easy to use.
Unique lightning shape, perfect integration of technology and art.
No annoying beep, absolutely silent.
2 Working mode: Wireless charging + USB, can charge 2 mobiles simultaneously.
About Crowdfunding
We made some samples for test and got good feedback, that's why we crowdfund here to produce more. All backers will receive the charger before November. If you missed it here, you still can find it on our official page.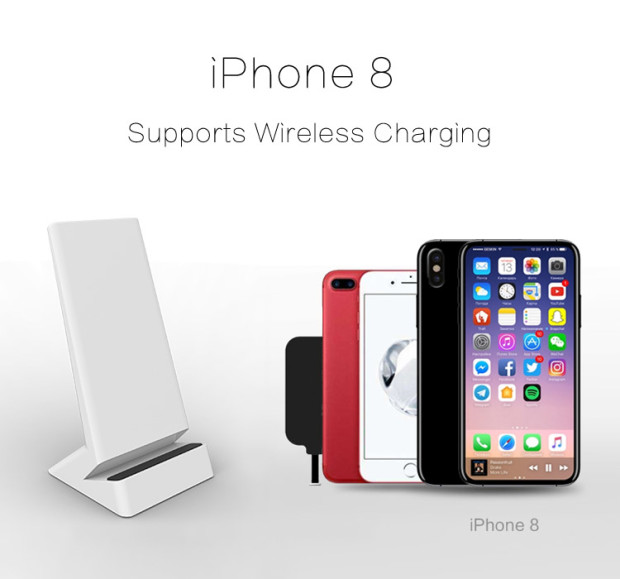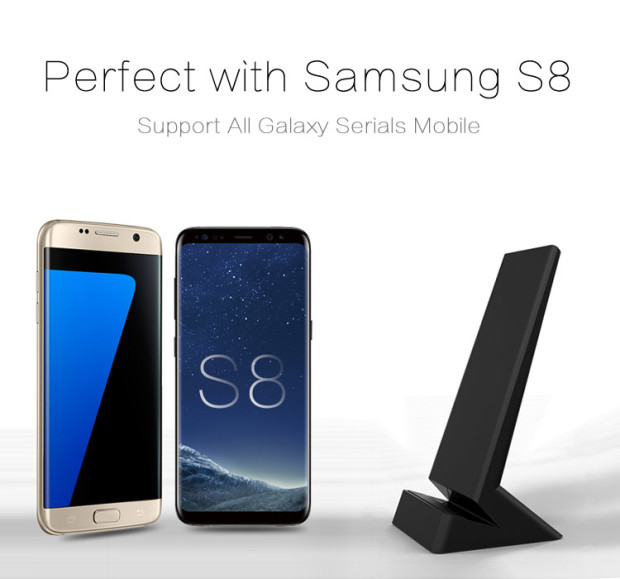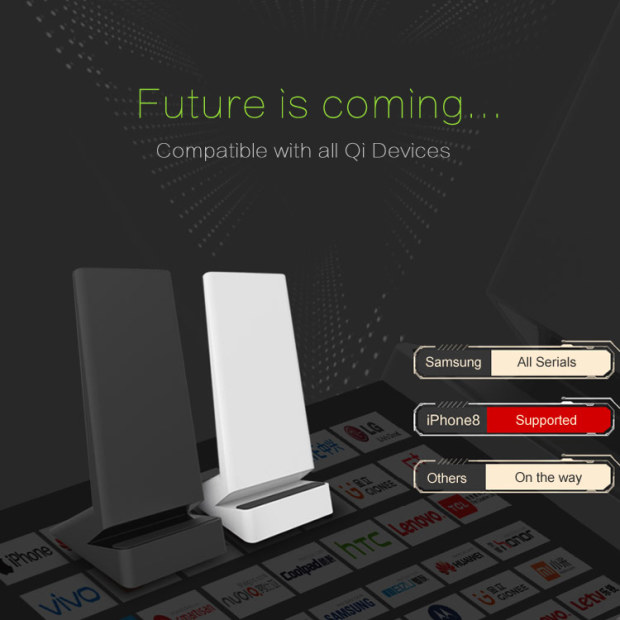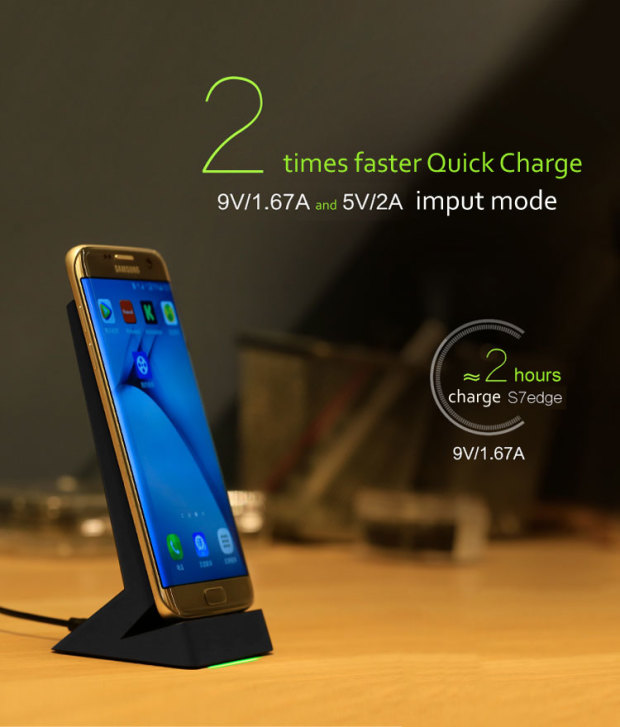 Supported Devices:
Apple iPhone: 6 / 6 Plus / 7 / 7 Plus (Need an extra receiver coil) / iPhone 8
Samsung Galaxy: Note5 / S6 edge+ / S7 / S7 edge / S8 / S8+
Google Nexus: 4 ~ 7 (Built-in receiver coil)
Nokia: 820/920/930/1020/1050 (Built-in receiver coil)
LG: G2 ~ G6 / LTE2 /DIL
Sharp: SH-02D / SH-04D / SH-07D / SH-13C
Motorola: MOTO 360 / MOTO X Pro / Droid 5 / SH-13C
Other phones with built-in receiver coil: HTC 8X / Droid DNA / Rzound / Incredible 4G LTE...
Other phones can work with an extra receiver coil.