Introduction
This planet is diverse, and the people who live on it are the wealth of it.
From the North to the South, from the high mountains to the vast sea, we are the sublime result of thousands of years of history where human beings were learning, growing and living in harmony with Mother Nature.
We are Nature, and we belong to her.
This is what we as Triple One Productions believe in.
Triple One Productions: Who we are
Our indie collective formed after we realized during our travels that we share the same passion to both fields - research and cinematography - and a mutual goal which is creating a visual medium for indigenous communities and the ones in need of protection to deliver their message through and touch the outside masses.
Karim Baz (director, cinematographer, Lebanon)
Adriana Terán Aguilar (writer, anthropologist, Spain)
Krzysztof Milczarek (producer, business economist, Germany)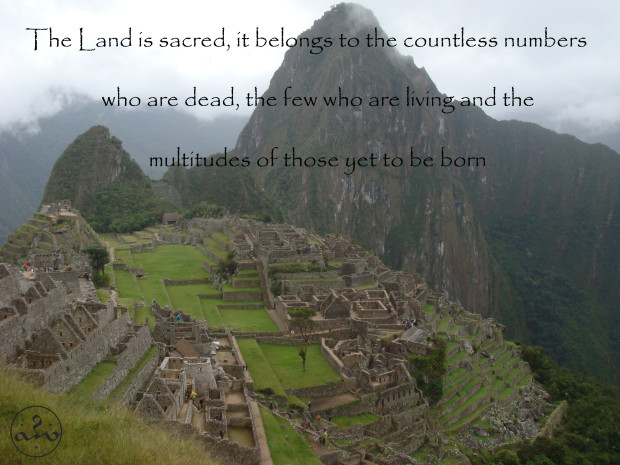 As Triple One Productions we are seeking new experiences, explorations as well as new topics to cover throughout our travels around the globe, offering a unique standard and a high-quality production. We focus on traditional cultures, indigenous communities, spirituality as well as socio-cultural exchanges and conflicts. We incorporate in our frames, which are a vivid representation of our talents and visions, different types of digital technologies to deliver the most objective yet artistic image. This way we are reaching an audience which is interested in the diversity of existence, ready to broaden its horizon and evolve its consciousness.
With our new project "Kipatsi" we appeal to the people to raise awareness towards mother nature, reminding that the Amazonia is the world's green lung and holder of invaluable knowledge about natural healing and immense richness of unique flora and fauna. It's due to raising consumerism and alienation that ignorance is growing, resulting in a downward spiral with tremendous impact on the environment, the psyche and the balance between materiality and spirituality. We spare no efforts to find the right middle course between valuable entertainment (through visually beautiful and moving pictures) and education (through objective presentation of our subject and its message) in order to change the status-quo in a sustainable and reasonable way.
The New Project: "Kipatsi"
The ongoing deforestation of the rainforests, the excessive pollution of the rivers, the constant extraction and transportation of natural gas and the brutal invasion of the rich lands by the machineries of big oil companies and other big profit-oriented corporations are being catastrophic on the indigenous communities of Peru, one of the last keepers of the invaluable knowledge about Mother Nature.
Now we feel the urge of calling the world's attention to this cataclysm more than ever and this is why we decided to visit a Machiguenga community, one of the main indigenous communities of the Peruvian Amazonia, and make a documentary film that highlights the main aspects of their life in a highly aesthetic yet touching way, presenting their culture and traditions, their lifestyle and belief system and calling the viewer´s attention to the major problems they are facing every day.
Who are the Machiguenga?
The Machiguenga is one of the main indigenous communities of Peru; "matsigenka" or "machiguenga" means "The People", and they live in the Amazon rainforest and in some areas of the "sierras" between the Andes and the Amazonia. It is an animistic society that believes in the respect and in connection with Mother Nature. They were used to trade for hundreds of years with the Inca Empire, they were used to be nomadic hunters and their life was, and is still is based on fishing and farming yucca/manioc. The machiguenga people hold an invaluable wisdom and knowledge about the Nature and its balance, and they were living for thousand of years in this land. Today, they are being endangered by the gas pipeline projects that are initiated by big international corporations.
The Backers
To make this unique documentary film happen we call on you, our fans and backers as well as any person who would like to get involved. This is your opportunity to become a part of a movement that is thought-provoking and follows a free-spirited way.
Today, through your contribution, being small or big, you will be helping us reach our goal, helping these indigenous people spread and deliver their message and helping in the protection of the wisdom and knowledge they hold about Mother Nature or the "Pacha MAMA".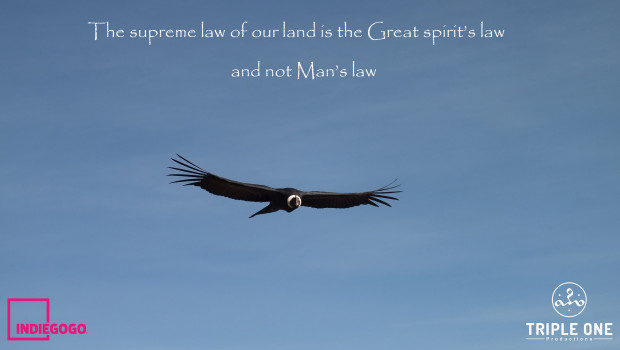 The Budget: what is needed and why?
In order to follow the Machiguenga community for 3 months in the Peruvian Amazonia Rainforest and be able to create a high-quality film shot in 4K-resolution and of 60-70 minutes duration we need to raise funds of $50.000 in the next 30 days. This way we can recondition parts of our equipment, invest in new gear and get as close as possible to our subject.
Investing in additional cameras and operators as well as in professional post-production enables us to bring you this extraordinary experience and get ready for the big cinema screens and festivals. Furthermore, funding our new documentary "Kipatsi" through you - the crowd - ensures 100% creativity freedom - from the cradle to the grave. The funds are needed for the following production expenses:
Video & Sound Equipment (cameras, stabilizers, drones, lenses, batteries, tripods, windshields, microphones):
$11.674 (24%)
Travel Expenses (flight tickets, accomodation, catering, transport):
$9.900 (20%)
Post Production (sound editting & design, color-correction, grading):
$18.525 (36%)
Miscelaneous (work station, software, visas, hard-drives, film festival expenses):
$2.650 (5%)
Perks (production, purchase, shipping):
$3.250 (7%)
Fees (Indiegogo, Paypal, bank transaction fees):
$4.000 (8%)
Total: $50.000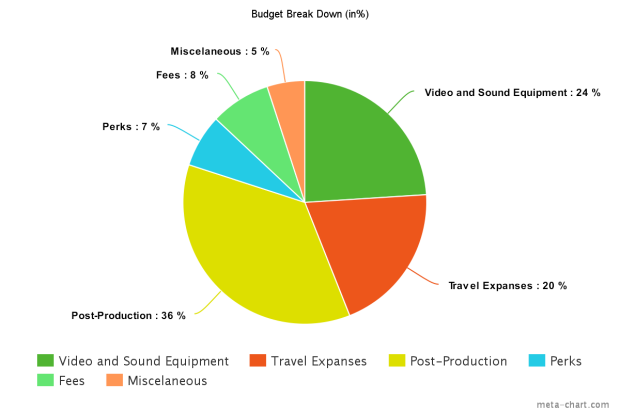 The Perks
Thank you so much for checking out our new project "Kipatsi" and for your contribution. We prepared some attractive perk bundles for you and are glad to announce the following: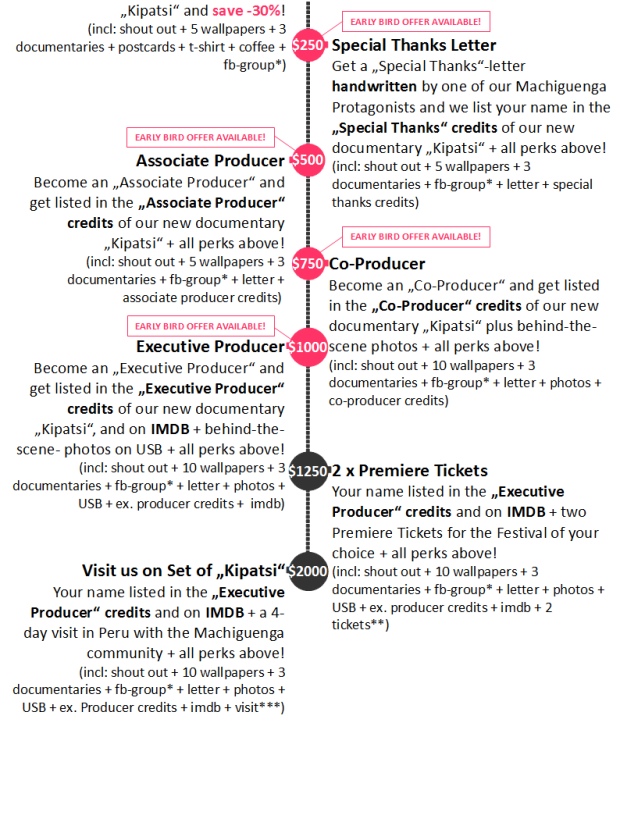 *All backers who donate $60 and above, will join the closed "Triple One Productions family group" on facebook where members can promote themselves, services they provide or their work, and receive the latest updates about our team and the project, as well as watch some videos about the production of "Kipatsi".

**The "Premiere Tickets"-Perk doesnt include any flight tickets or transportation!
***The "Visit us on Set of "Kipatsi""-Perk includes transportation to the Amazonian forest, food and accomodation. Flight ticket to Peru is not included!
You can as well contribute by any amount by clicking on the "Back-It"-Button in the top-right corner of this page!
Partners and Friends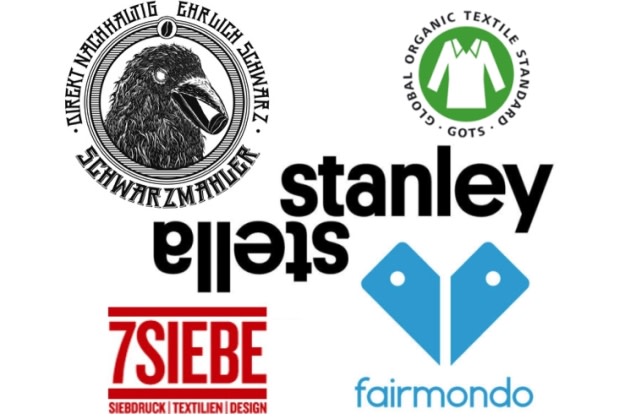 For further information on our partners:

Schwarzmahler
7Siebe
Fairmondo

 
The Follow-up
Your contribution will help us to create this important project which we consider as an instrument from which all can benefit from.
Listen to the call from the Peruvian Amazonia!
Get involved and make a difference!
Learn from the indigenous communities!
The Path
So far we had the luck to gain beautiful experience and create a variety of successful projects most of which are available on online streaming plattforms like Amazon Prime, Vimeo On Demand, Hulu, and RealEyz among others:
Beside our Page on Facebook, where you can find the latest news and updates on our projects we had a few interviews, like the following with Decompoz-Mag, which give you some insights into the minds behind Triple One Productions.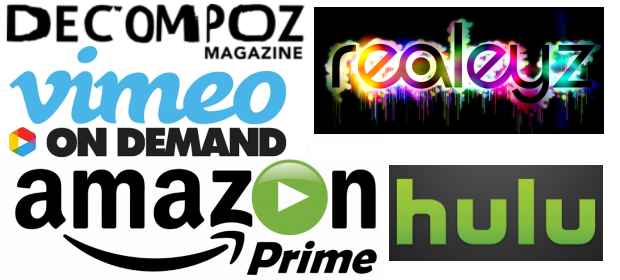 The Outlook
So now you got an idea of what this project is all about and we would like to introduce you to the timeline and outlook for our project. After shooting the documentary in Peru in Fall/Winter 2016 and finishing the Post Production in March 2017 we are going to send the project itself on a journey to several festivals all around the globe to reach even more people!
 
The Support
You can help our project in so many ways and we'd be grateful to see you promoting our cause:
by funding through a contribution, big or small - check out our fantastic perks!
by posting this project in your social media channels
by liking our Facebook page and sharing our publications
by tweeting it on Twitter
by sharing it via Email
word-of-mouth
by blogging it
by using the indiegogo share tools provided on top of this page
You know other ways you can help to promote our project?
A blogger? A Journalist? A Newspaper? Radio Station? Television? Youtube-Channel? Get in touch with us we'd love to hear about your ideas!
You got any thoughts, questions or comments?
Feel free to share them with us! We'd be delighted to hear and answer them!
We would love to realize this project with you and we can't wait to get started and finally share it with you!
Thank you so much!
Triple One Productions