Khaloo - a Minimalist Mobile Stand
About the project
Cell phones have become basic necessity of life. For such important gadget in our life in next stage Mobile accessories are becoming very vital for its importance. Now Khaloo is able to play a key role in your phone Gadget list as a holder of your phone or tablet not only on your office table but also in kitchen, leaving room, or a bar assistant or etc.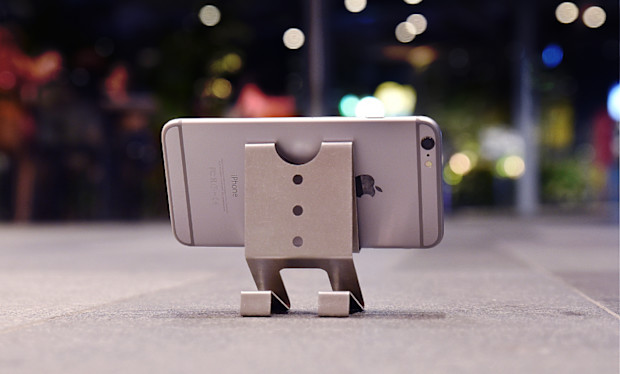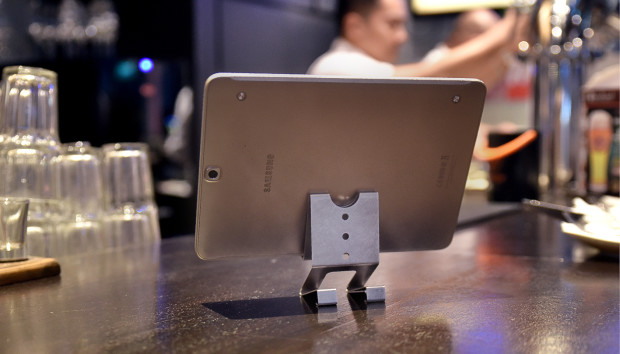 Size Comparison
We have collected the most dominant phones in the market to see how each of these models places on our product.
Case Study A : iPhone 6 Plus - 5.5 inches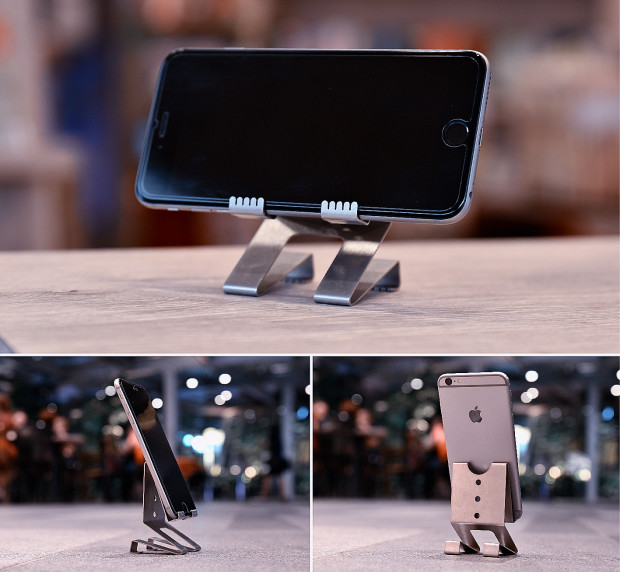 Case study B: Dell Venue 8 – 8.0 inches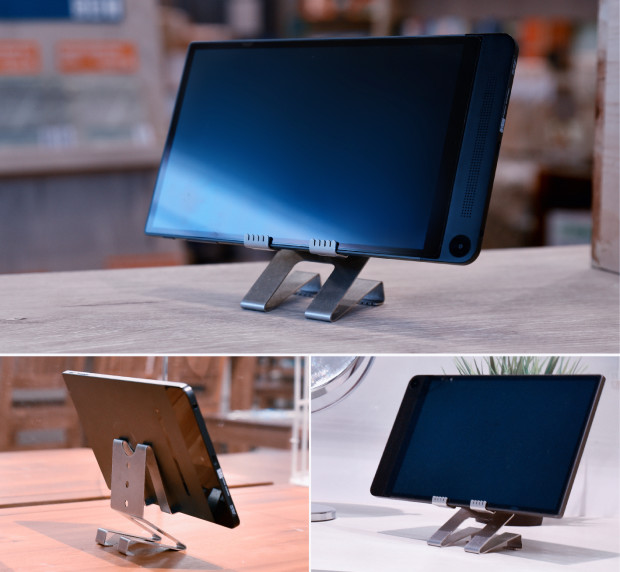 Case Study C: Samsung Galaxy Tabs S2 9.7 – 9.7 inches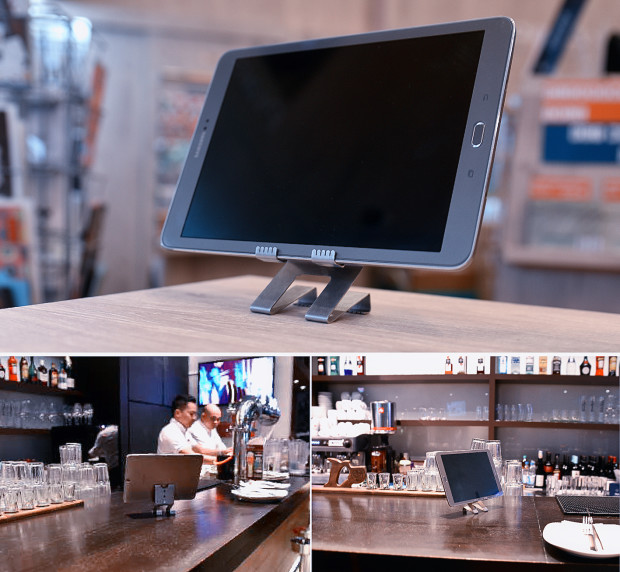 Functionality
The holder (Stand's Palm Hand) is designed in 1 cm wide in order to support most the mobile size Thickness, therefore any mobile or tablet with its casing can be easily placed in Khaloo's palm hand.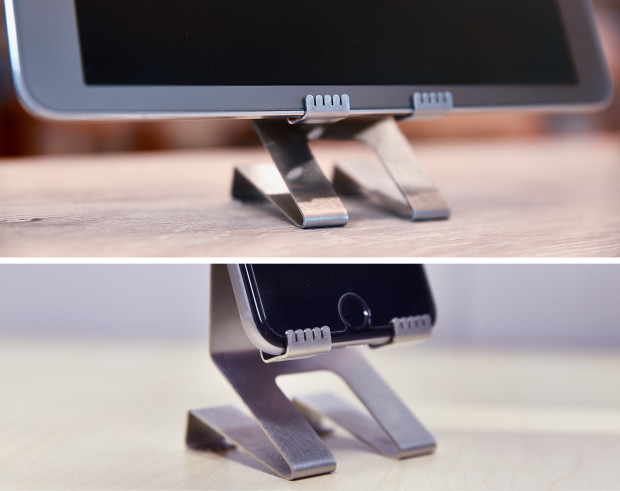 Khaloo has enough clearance for the cable connection in both vertical and horizontal orientation, as in vertical the cable could be easily positioned between Khaloo's legs,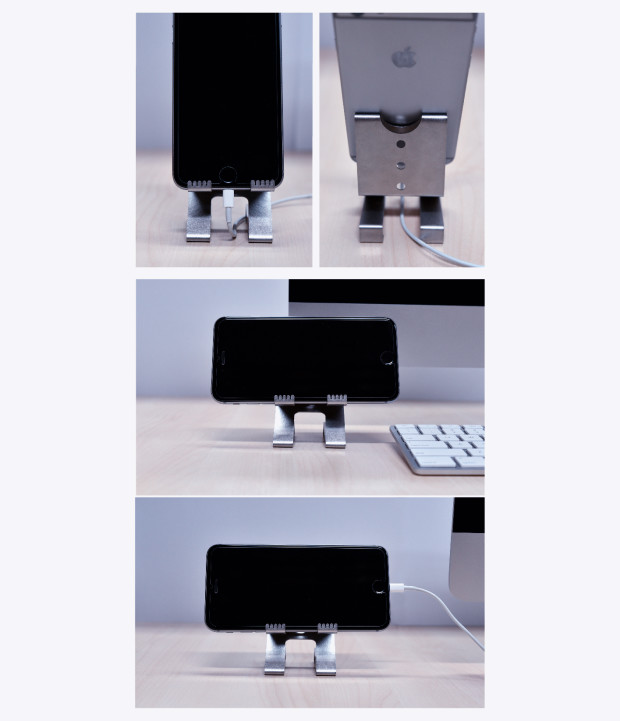 Colour Charts
We have made an agreement with our manufacture to produce our product in Stainless Steel material stand in its original colour and Powder painting Technic to applied base on Pantone Colour charts for the reaming three.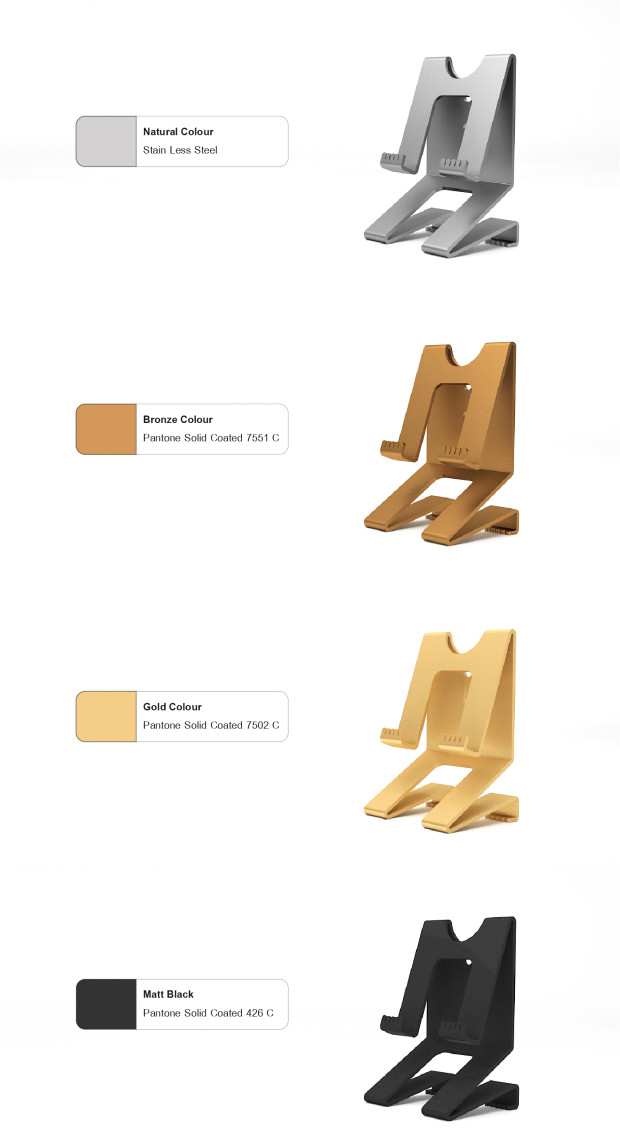 Prototyping and Tooling
In order to produce the item, it has to go through two major processes, Laser cut and Bending, which the most critical and costing part of the production is Tooling Casting, once the the product is made, it should be transferred to the painting stage , which Powder spray Technic will be applied on, considering core material of Stainless Steel with thickness of 1.5 mm.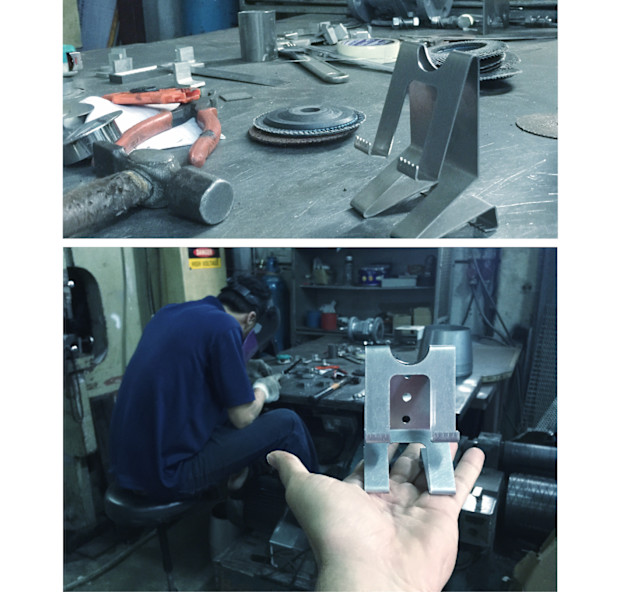 Risk and Challenges
The Khaloo production which consist of tooling and powder painting of these specification , there is typically 60 day after campaign end ,is a time to receive the order from manufacturer in china to send to our office in Singapore , and 10-15 days for shipping the goods to our backers address any place in the world,As we gear up for production , there might likely be some minor change in the overlook of the product such as item thickness and method of painting which it might change from Powder painting to Colour plating method,
The main goal is to produce the best quality and similar product as described before, We will always be making product improvements to make it better, and we'll update you exactly how and what are the updates.