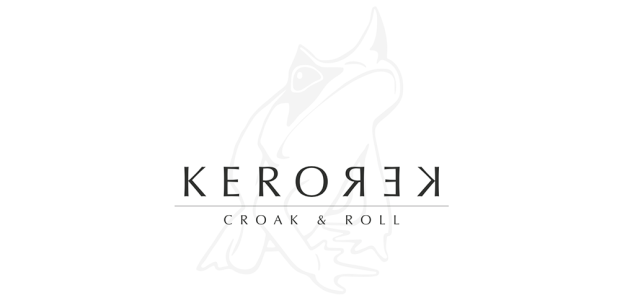 Kerorek – frogs, bags and rock'n'roll
I wanted to create a brand for high-quality everyday bags with genuine attitude. Inspired by the amazing rocker frogs and the simplicity and convenience of a drawstring bag I am happy to present the first Kerorek bag design! A kick-ass drawstring backpack with focus on high quality, usability and attitude!
Kerorek was initially an independent project of mine but I have received a lot of support, encouragement and help from my friends and colleagues. Without them and my team I would have never been able to take it this far.
And now I'm asking you guys to help us to take the next big step!
Thank you!
Designer, Milla Niskakoski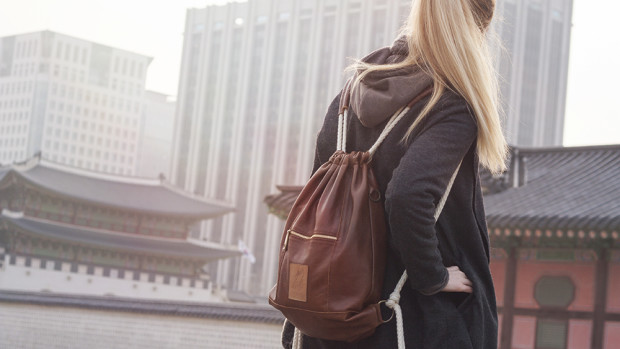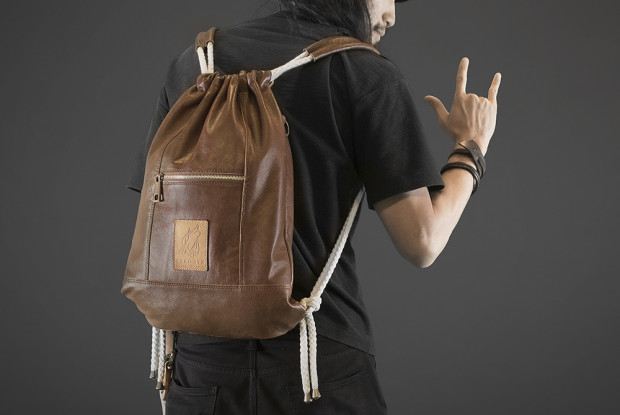 Design and Materials
Kerorek takes the classic construction of a drawstring bag to the next level. The effortless closing and opening method, minimalistic design with shoulder paddings and durable and high-quality materials make the KEROREK bag an awesome and convenient everyday bag. The size of the bag is designed to look great whether you are packing it full for a weekend trip or carrying just a few things.
Besides the big main compartment, the bag has a small quick-access front pocket and a full size padded slim pocket inside. The inside pocket fits laptops or tablets up to 15 inches.
Kerorek bags will be available in two lines: Exclusive leather line and light canvas line. The leather bag will be available in brown genuine goat leather, and the canvas bags will be available in PU-coated white and black canvas.
The minimalistic design means you don't get anything unnecessary, but instead a quality bag that is convenient and comfortable while still being surprisingly attractive.
Leather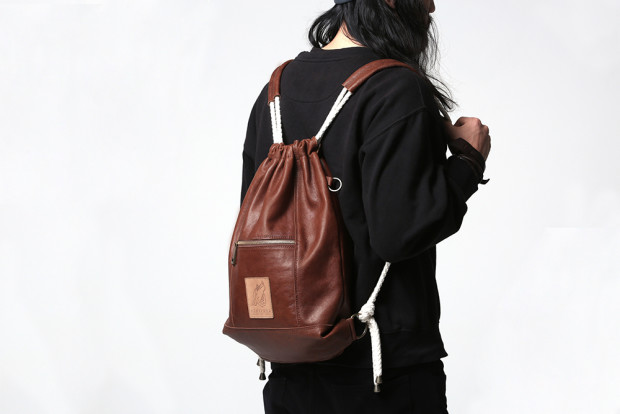 White canvas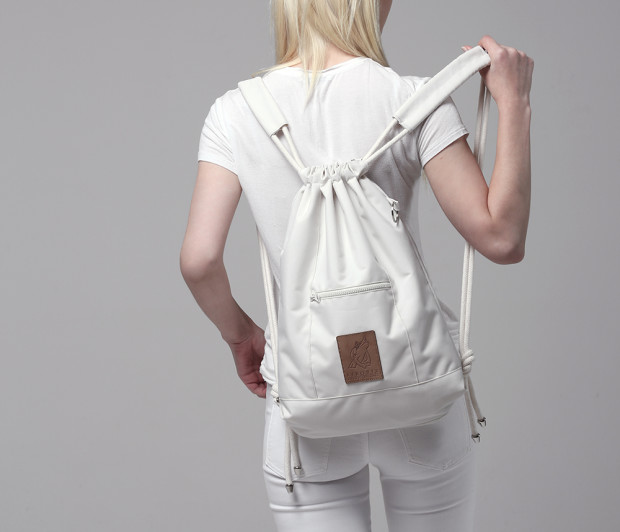 Black canvas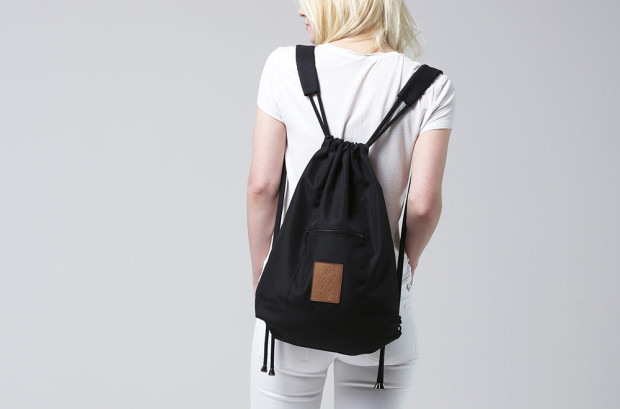 Features
Shoulder pads. Easily adjustable shoulder pads for great comfort.
​3 compartments. In addition to the big main compartment, the Kerorek bags are equipped with a fast-access front pocket and a padded slim pocket inside the bag.
Adjustable straps. The length of the shoulder straps can be easily adjusted to your size and taste.
Keyring. You can hang items such as water bottles or accessories to the metallic keyring outside the bag.
Zippers. We use only Japanese high quality YKK products so the zippers will last just as long as the materials.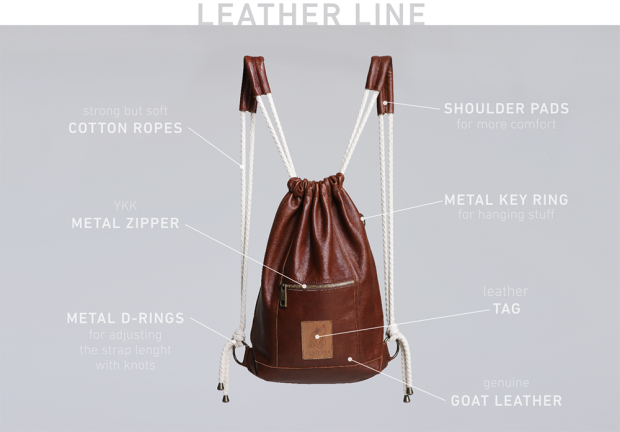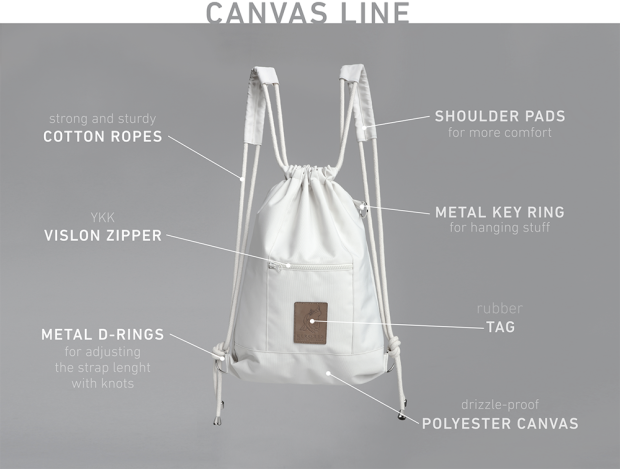 Stretch goals
200 orders - With this many orders, we can exceed the minimum order quantity and have the cotton liner printed with our Kerorek frog pattern. For less than 200 bags we will use the forest themed stock fabric, which is still pretty cool.
400 orders - We will custom make awesome metal zipper pullers with our own design!
Size
The Kerorek bags are sized significantly larger than normal drawstring bags, which makes them great as backpacks. The straps are easily adjustable to fit your size and taste!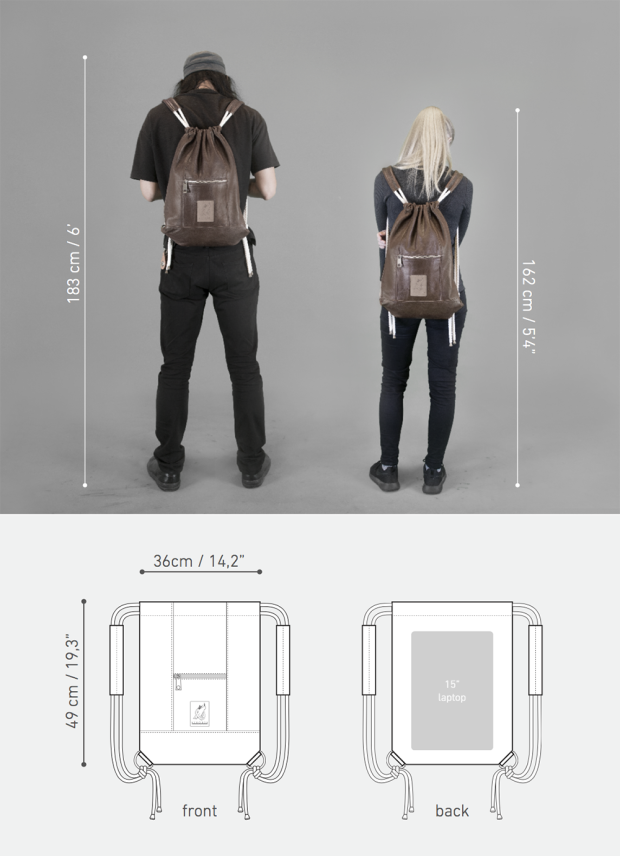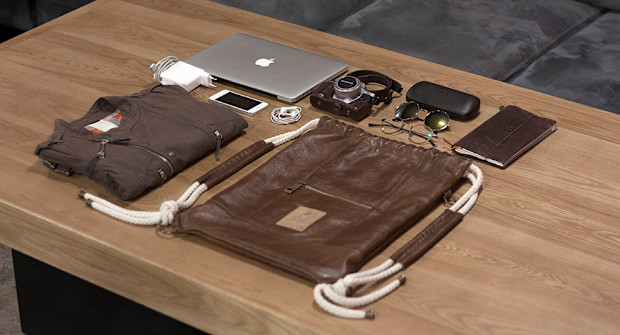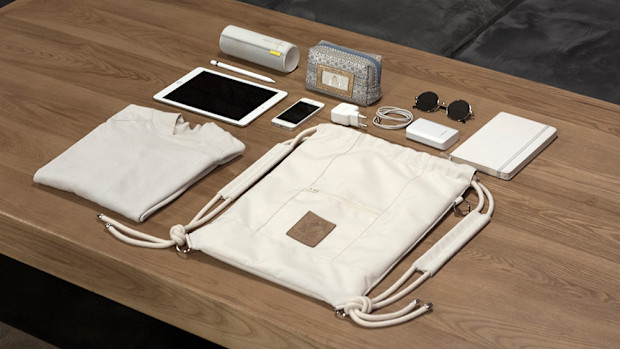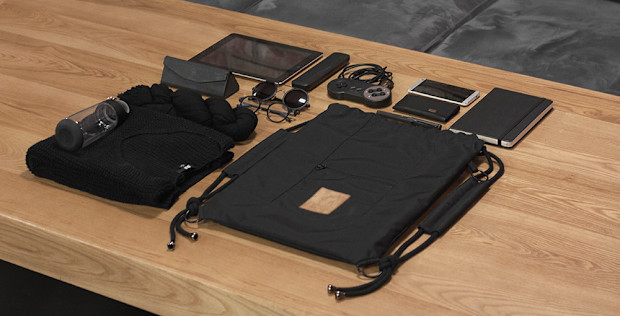 Custom liner print design (stretch goal)

The frogs
Kerorek's totem animal is the Asian Horned frog. These frogs blew my mind with their awesomeness when I saw them while traveling in Malaysia. The unspoken rock'n'roll attitude of the frogs took me back to my teenage years as a colorful metalhead. It reminded me that, as grownups, no matter where and what we end up doing in life, we should not forget the rebellious and free spirit that was once everything to us. It is in that spirit I create the first and all the future designs of Kerorek! Croak'n'Roll!
Asian Horned Frogs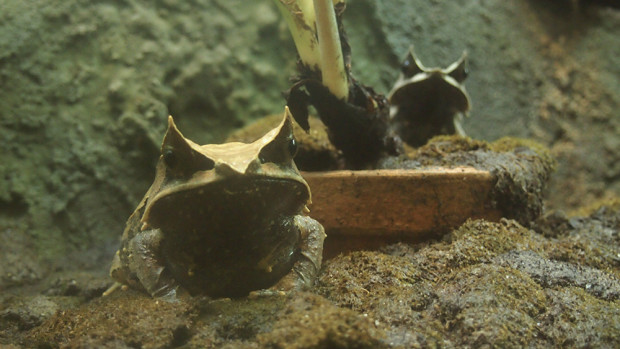 Kerorek leather patch (Canvas bags will have a rubber patch)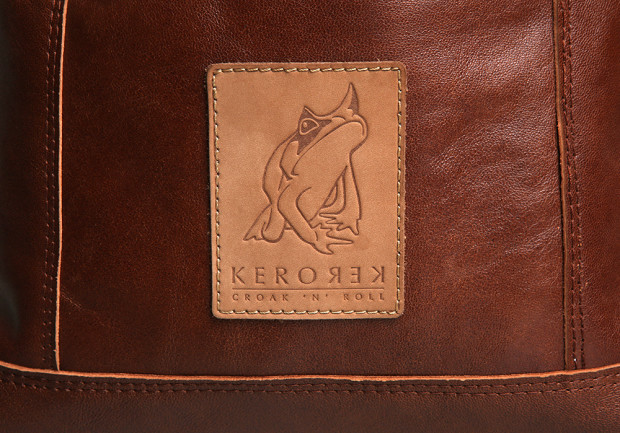 The perks!
NOTE: If you cannot find the right perk for you, feel free to message us! We can bundle together a selection of bags and ship in the same package, saving both trouble and money!
The leather bag
The Kerorek leather bag is made of quality goat leather, and each bag will have its own individual texture and character as all leather does. Save $100 from the expected resale price ($249) and get it for our Indiegogo-only discounted pre-sale price $149!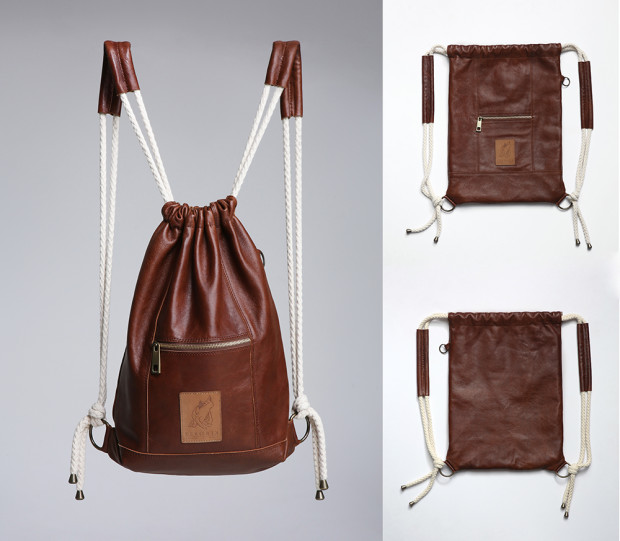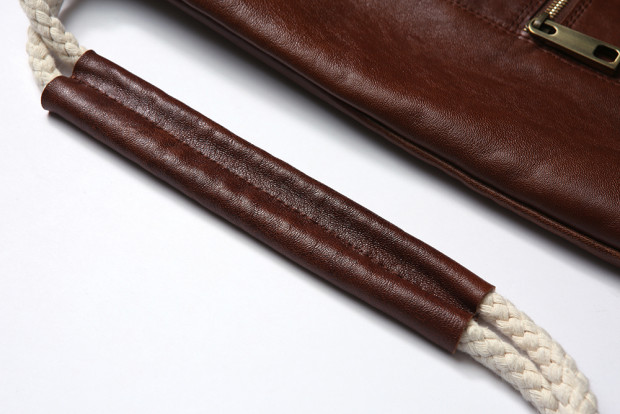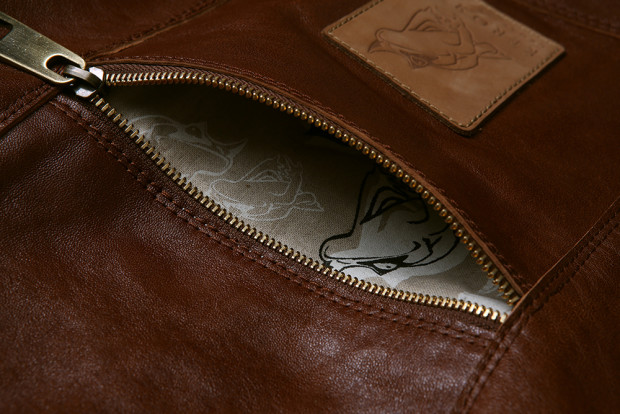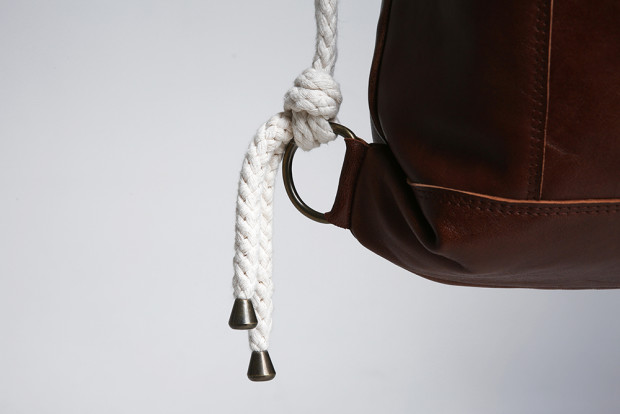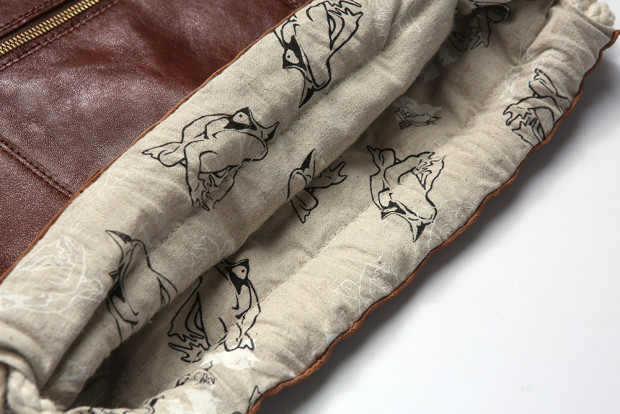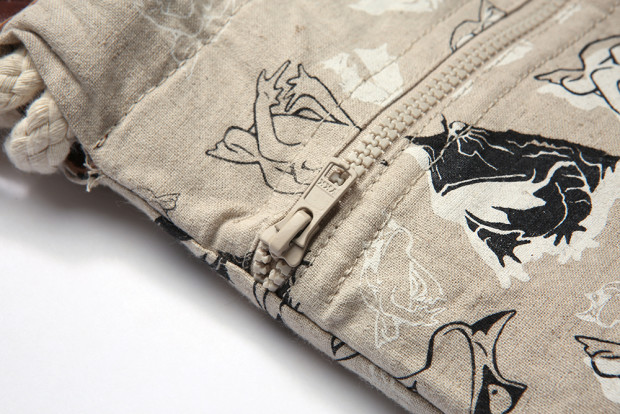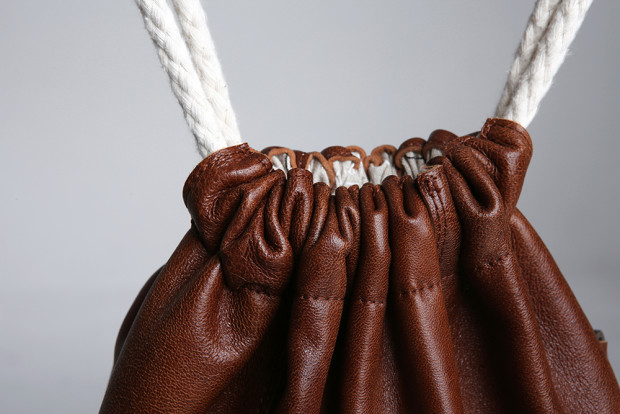 The canvas bags
The Kerorek canvas bag is made of strong and light drizzle-proof coated canvas from Korea, and instead has a rubber patch to make a proper vegan option. Save $20 off the expected resale price ($69) and get it for our Indiegogo-only discounted pre-sale price $49!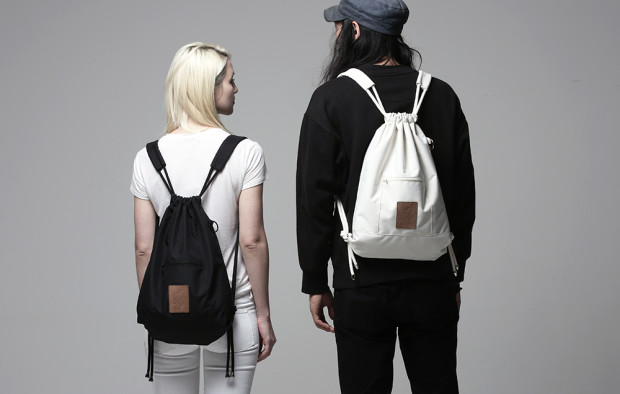 White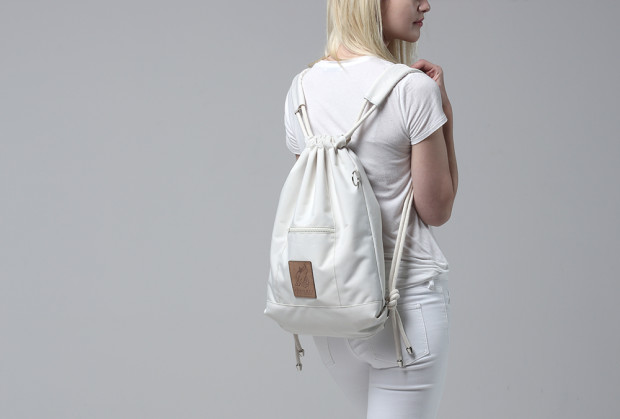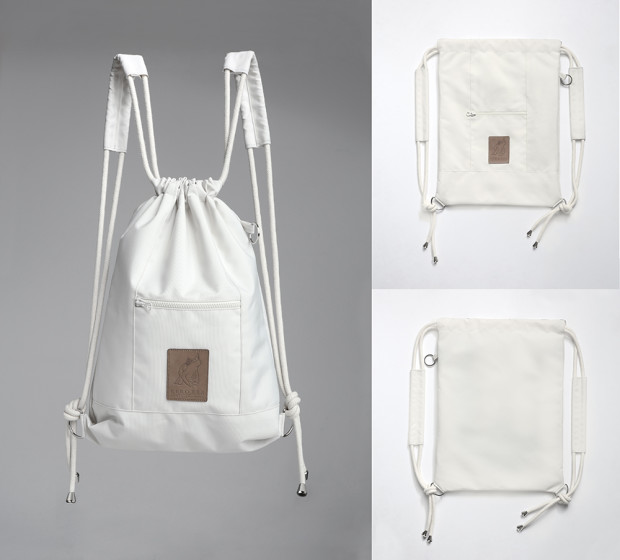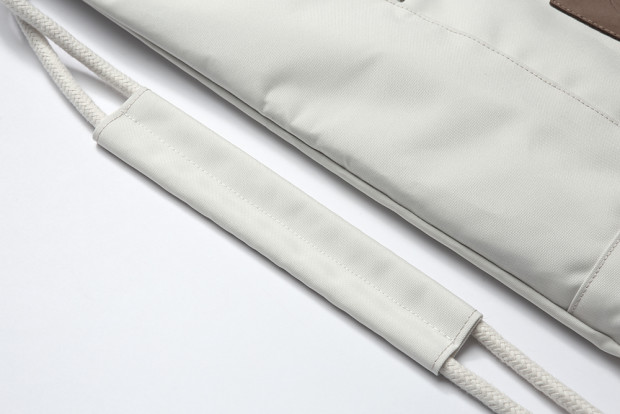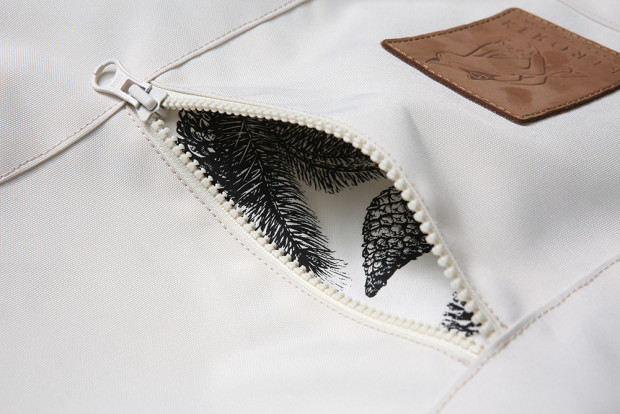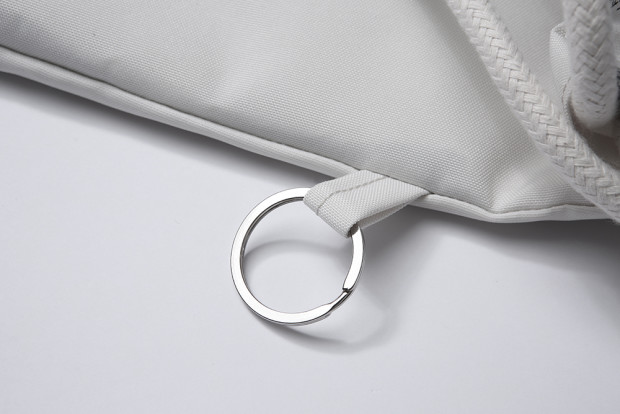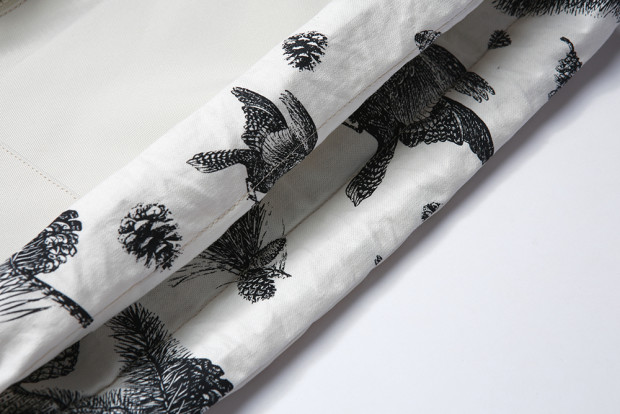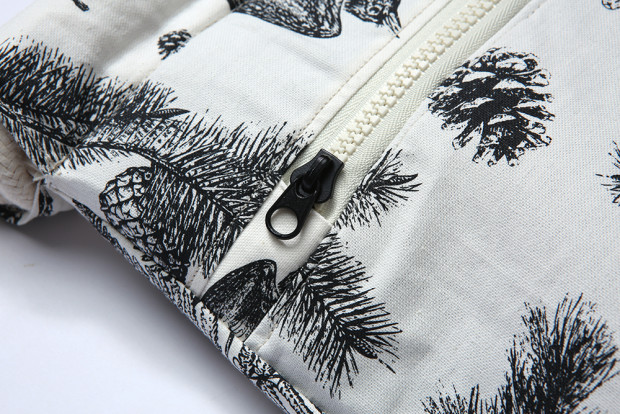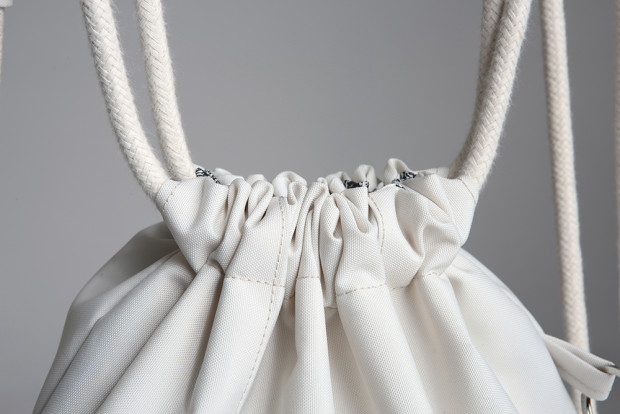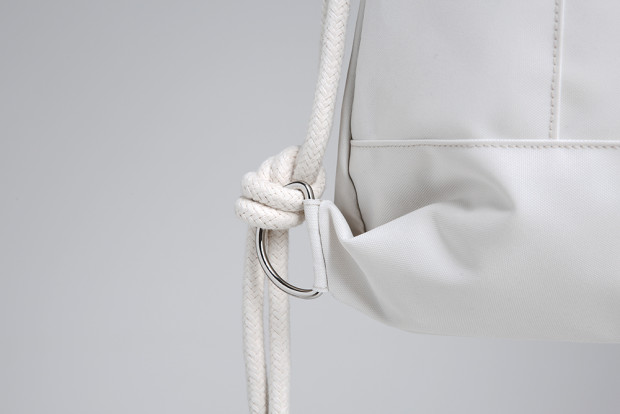 Black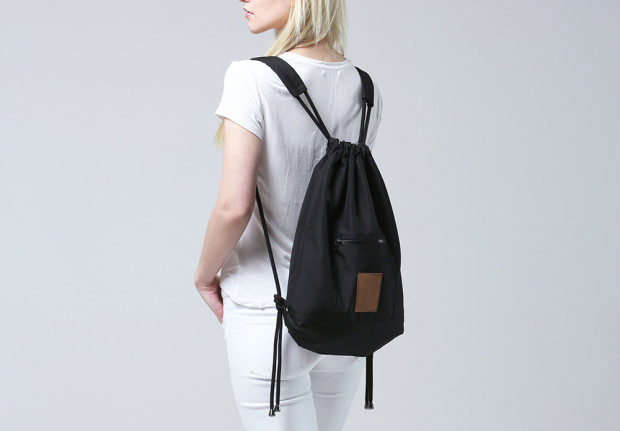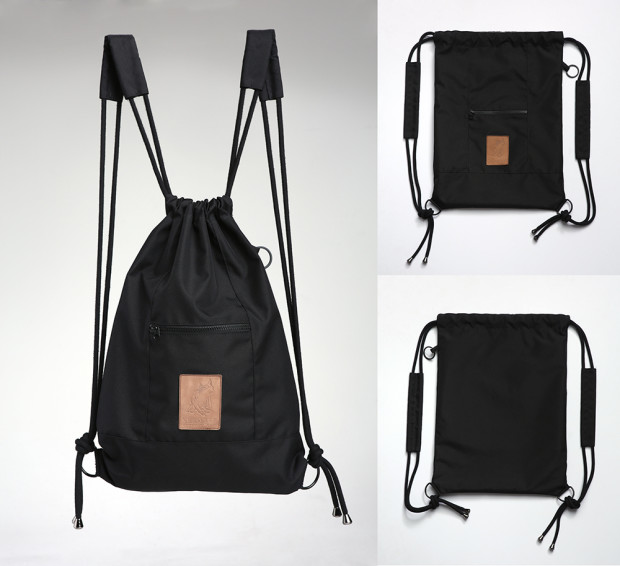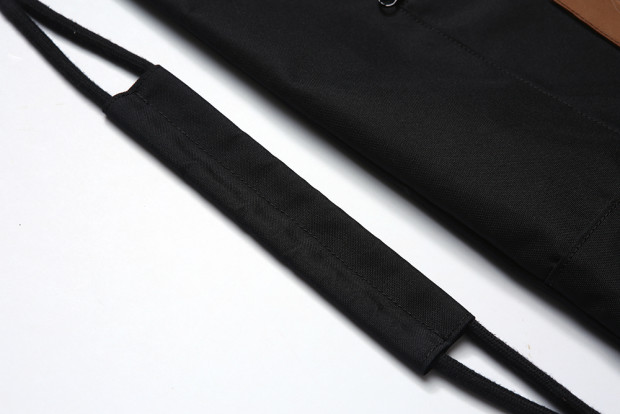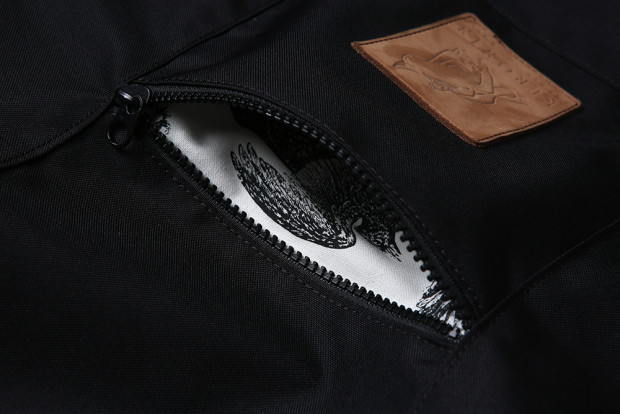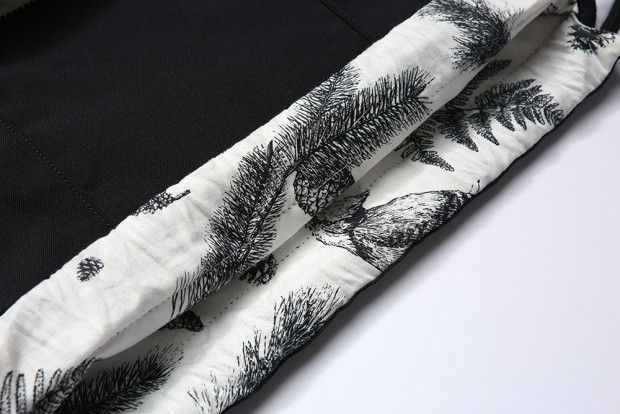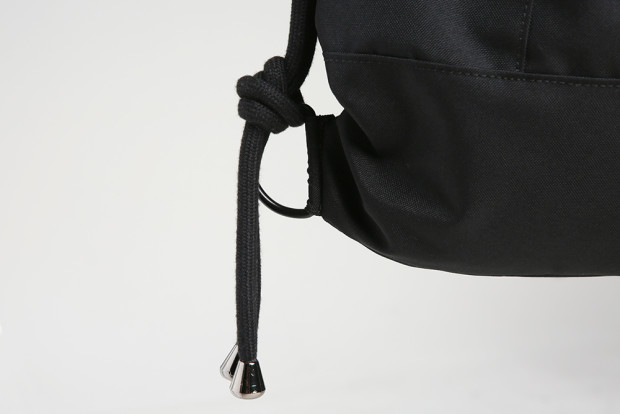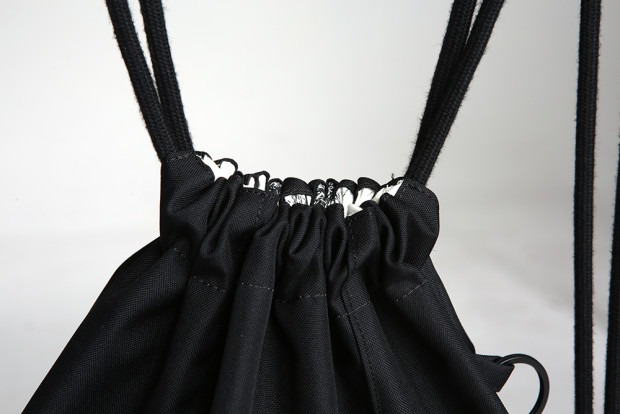 NOTICE! All the bags in the campaign pictures and video are handmade prototypes. When moving to high-end production some minor details (such as some metal parts, rope quality etc) will be upgraded. Therefore the final product will be slightly different from what seen above, but still just as awesome!
Our plan, goals and schedule
Over the last few years and piles of prototypes we have perfected the design and sourced the suitable materials and manufacturers. Finally we have everything ready for the manufacturing!
But this is where we need help from you guys! By pre-ordering the KEROREK bag you can help us to reach our goal and the minimum orders we need to produce professionally. The pre-order campaign enables us to sell the bags directly to you, without middlemen, so we are happy to be able to sell it with great discounts!

Take part of the journey of Kerorek and let's make it happen!
Schedule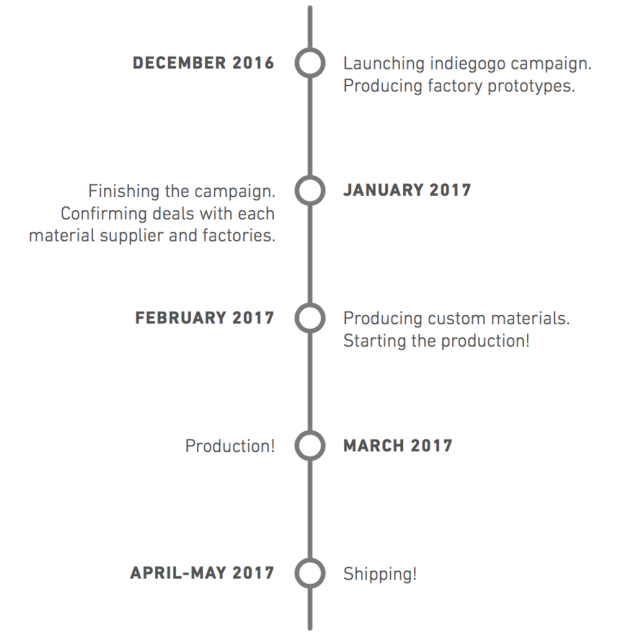 The Designer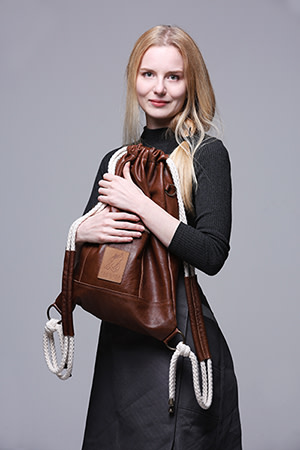 I'm a Finnish product designer living and working in Korea. I moved to Korea to do my masters studies in Product Design and I ended up working as a bag designer for the leading table tennis company in Korea for a few years. I gained precious experience not only about the design work itself, but about materials, manufacturing and branding. Now together with my two colleagues we are preparing on establishing our own design company in Korea.


Risks and challenges
Please also remember that this is a crowdfunding campaign for a product that is not yet produced, and as with all projects there can be bumps along the road even if we are successfully funded.
We have previous experience from bag design and manufacturing, also in Korea, and believe our schedule is well-planned and accounts for some unforeseen circumstances. However, delays and challenges may occur, and we will work through them and update our backers regularly on our progress.
We would like to emphasize that the bag design is done and no further development is needed to make it realizable. What remains is to gather pre-orders and funding, and then confirming production samples with producers we have already located and visited. Please see the schedule for more details and when to expect your bag!
The Team
We are a team of three designers from Finland, Norway and Korea, working together in Seoul. Feel free to contact us with any questions, comments or inquiries at milla@kerorek.com!

Milla Niskakoski - Founder, designer

Erlend Storsul Opdahl - Designer

Jo Shua - Production manager

THANK YOU FOR YOUR SUPPORT!
CROAK & ROLL!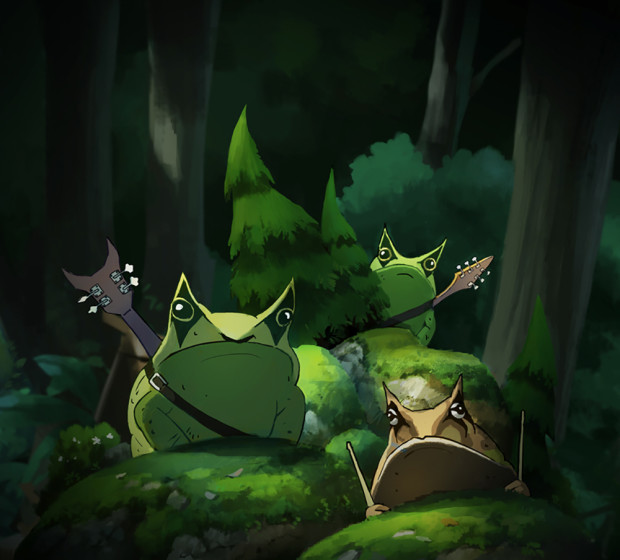 Special thanks to Tony Holmsten for the amazing frog band illustration and Anastasi Laha and Ben Kenobi for the modelling and mental support! :)