Upcycling Fighter Jet Engine Blades into life hacking keychains, bottle openers and eye candy!

Mind bending lightness, extreme durability and practical design. All in a stunning blade with a legendary past, a jewel class metal value and a strongly inspirational character!

The blades are named after some of the SI Metric Prefixes in order of size and they are very limited. The weight of the blades in the picture ranges from only 5gr (0.2oz) to 75gr (2.6oz) !!!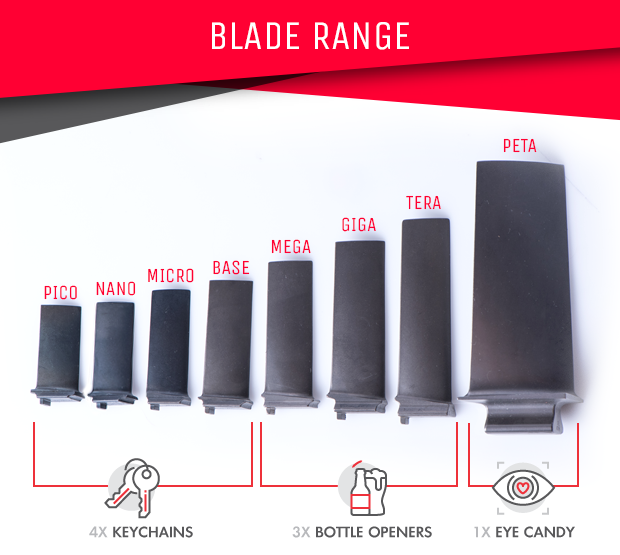 Designed, engineered, researched and developed to make the most out of the extraordinary titanium-based superalloy and the stories the blades are made of.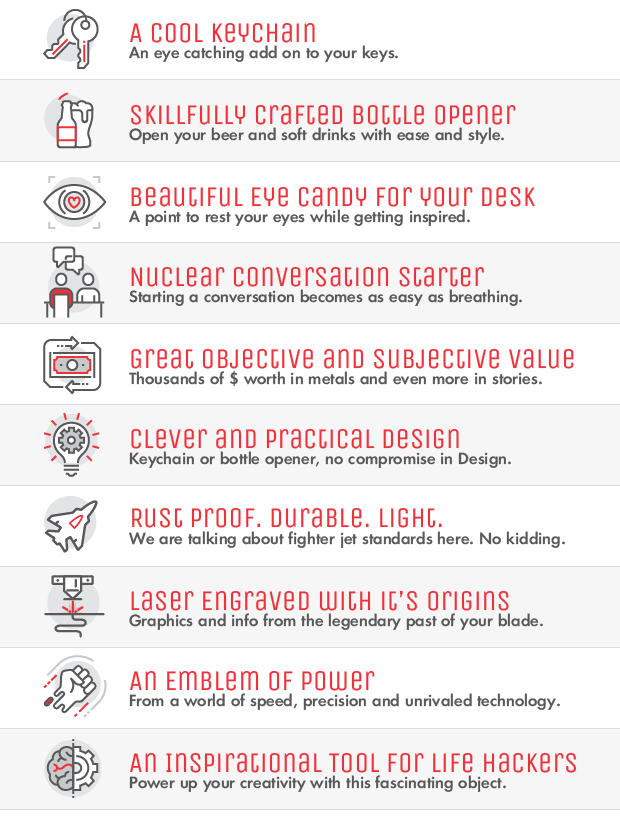 Due to their advanced composition and processing, the prices of the blades when new range from hundreds to thousands of US dollars!

Early users and testers of the blades talk about their experiences! They all have their own way of integrating the blades into their life and a common thing: a passionate enthusiasm about Jetk.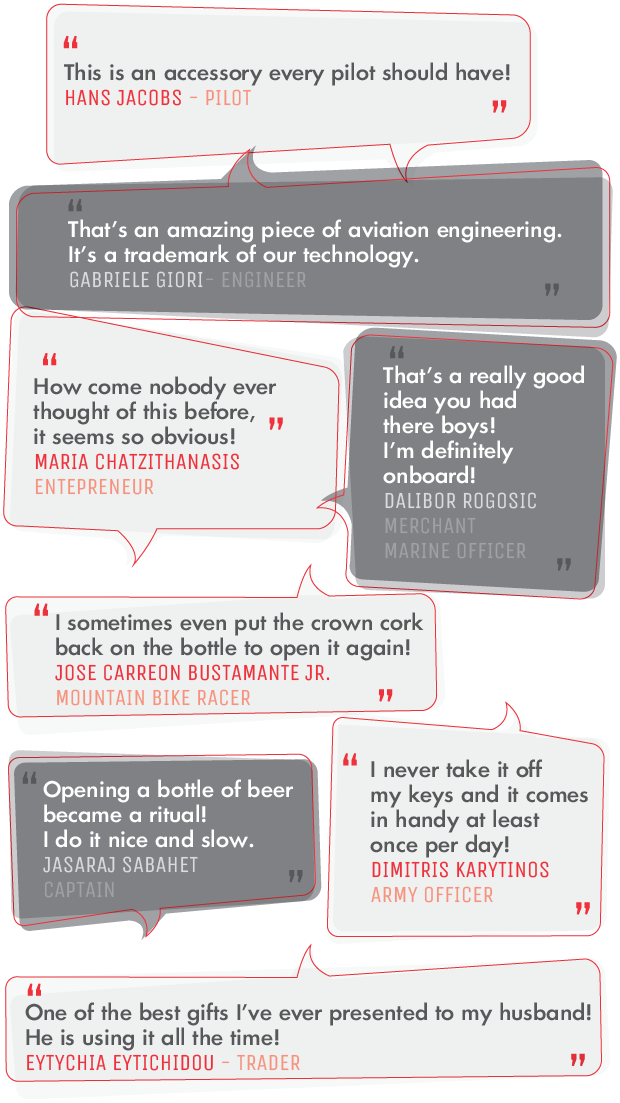 They are made of superalloys (non-toxic and non-reactive) with metals such us Titanium, Tungsten, Molybdenum, Niobium, Tantalum, Cobalt, Nickel, Aluminum and even Gold!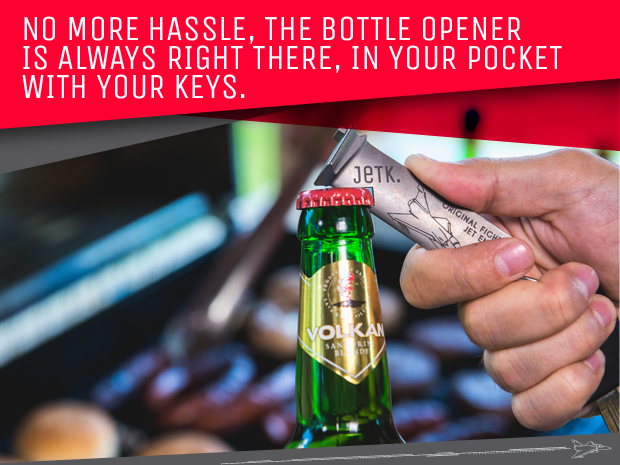 Open your beer with style! No bottle can resist a real fighter jet engine blade!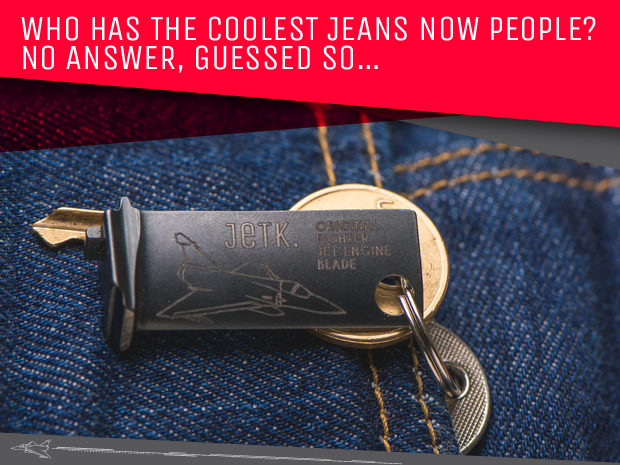 Even the dullest keys can become something to be proud of. Don't ever hide your keys in your pocket again!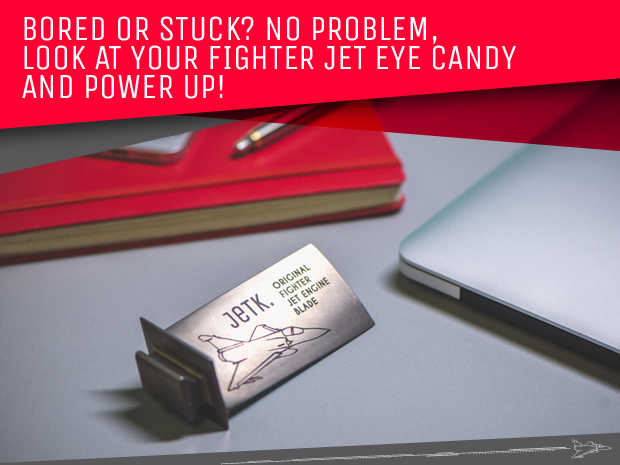 Peta blades look cool, feel great and affect yourthinking positively.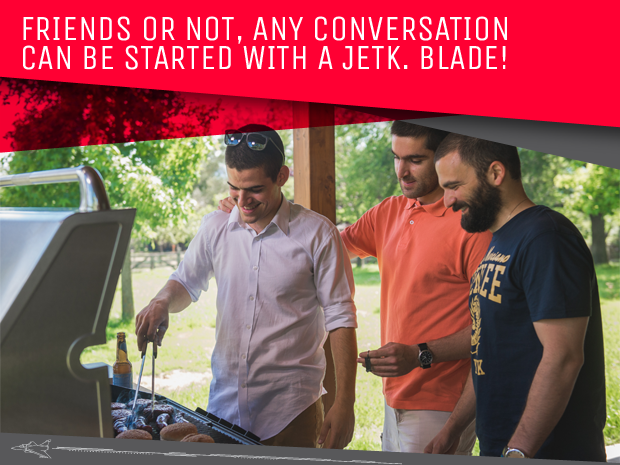 It's as good a conversation starter as it can get.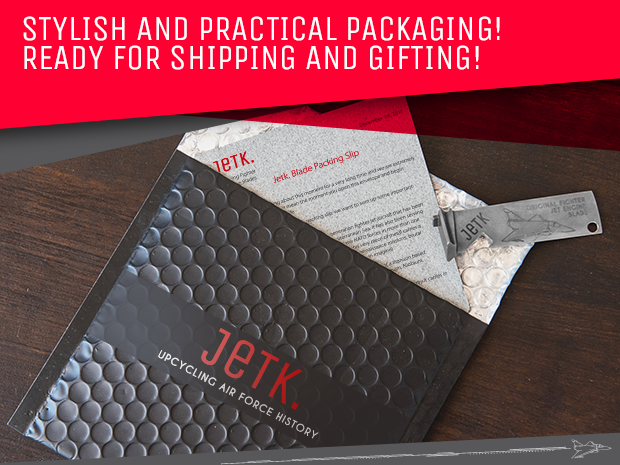 Beautiful and practical even before coming out of the box!

The shape and the strength of this amazing superalloy transform the blade into the favourite toyof every ambitious life hacker…


Similar to air force ops, we are well prepared and we have our time planned out to the last detail.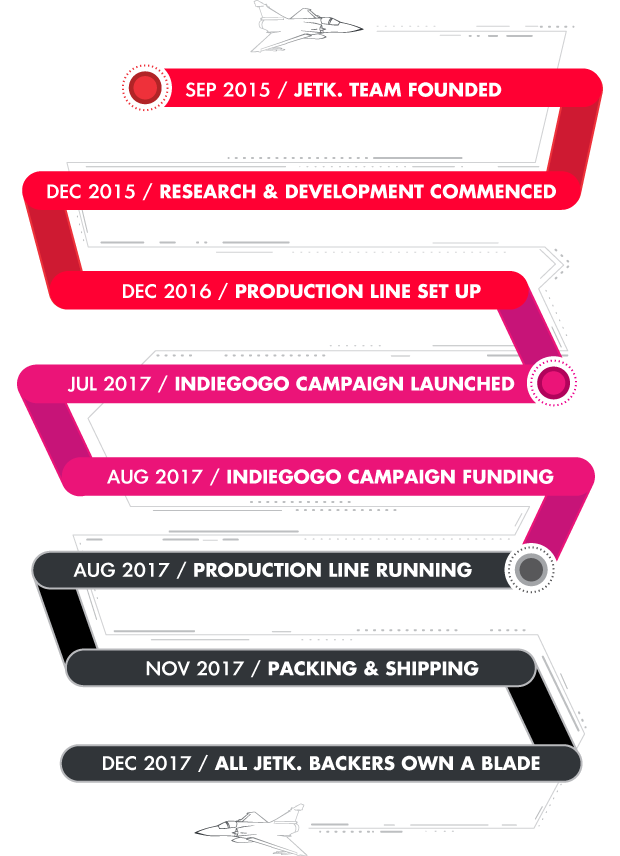 After a test run of the production line we've optimized our final cost structure. The money we're going to raise for the product is going to be invested in the following way:


We are a team of four young aviation fans armed with very different skills and unconditional dedication to Jetk. A genius of an engineer, a guru of a web developer, an experienced graphic designer and a restless media producer.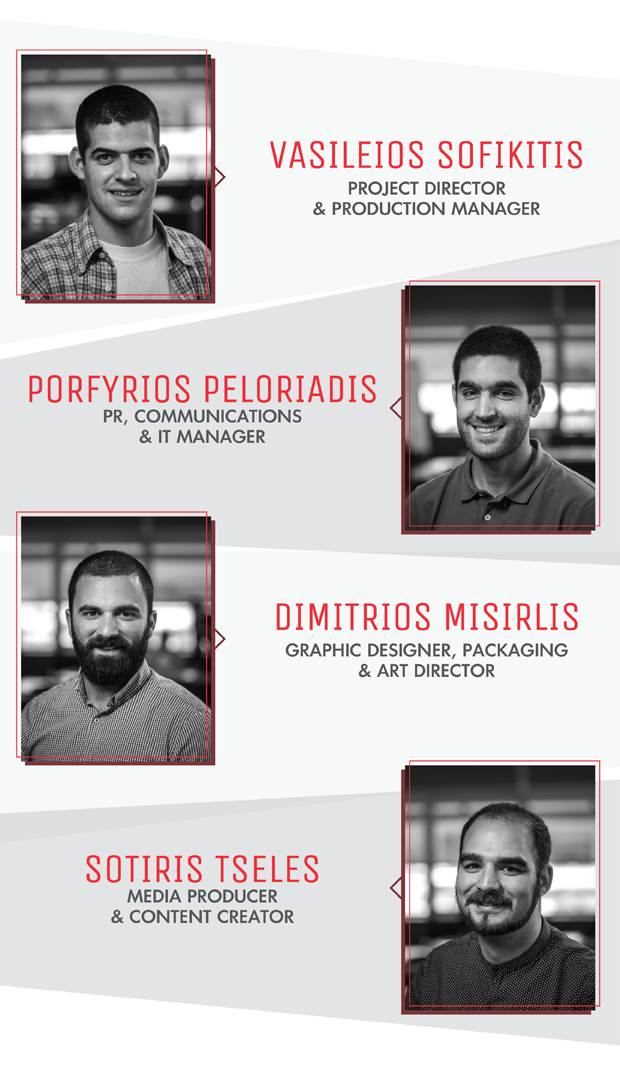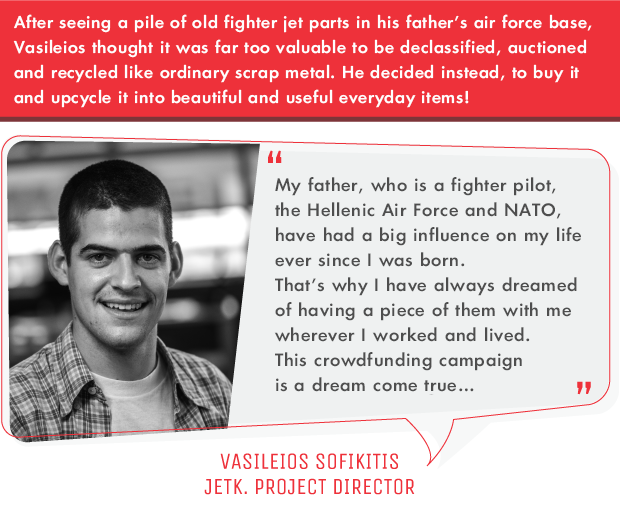 So, we need your help to get the commercial production rolling in the efficient way we have planned, tested and optimized over the past months.
Despite all of the risk mitigation we enforced in our processes, there are still two risks that are not to underestimate: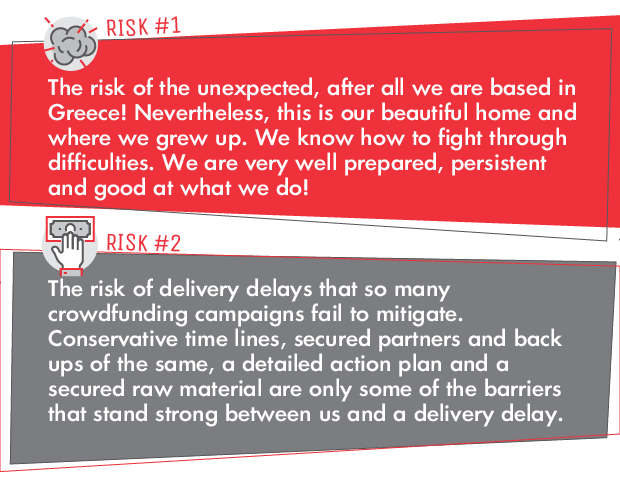 We'll do our best to deal with these risks as a community all the way to the day you receive your very own blades and beyond... Come fly with us and we promise it's going to be an amazing flight!

1. Why are you so cool?
Just kidding, proceed with number 2.
2. What is this titanium-based superalloy you are mentioning everywhere?
Frankly put, the superalloy of the blades is the best of what humanity can do currently in terms of creating the perfect metal for extreme conditions. It presents the best possible ratio of extreme lightness to insane durability. Titanium is approximately two times stronger and two times lighter than steel! Titanium is also corrosion resistant to the point where it is estimated it would only corrode to the thickness of a sheet of paper after 4,000 years in seawater! Now imagine that this superalloy is something of an enhanced version of titanium...
3. Where can I buy them?
You can only buy them here, on Indiegogo, for as long as our campaign is live.
4. Can I take a Jetk. blade in my hand luggage?
So far, some of our beta testers have been flying with their blades in Europe, India, Africa and the United States without any problem. Only once, a security officer asked a question about a blade and then let it pass, maybe he thought it was cool!
***
A very big THANK YOU to haf.gr for the fighter jet shots of our video.