Jenni - Smart Solar for the Future
Solar-powered living in the city is a challenge, especially for people in condos. Jenni generates energy during the day, so you can charge your technology as usual. Connect to a growing, responsible community. Start your renewable journey today!  USB  USB-C  Qi wireless  charging docks  app-connected
Meet Jenni
Jenni was created to help people in cities choose clean energy and do their part for the environment. When you live in an apartment or condo, it can be hard to make changes that are easy to implement, measurable, and good for the planet. This is especially true when it comes to renewable energy. That's where Jenni comes in.
"I use the latest USB-C charging protocol to power your MacBook Pro."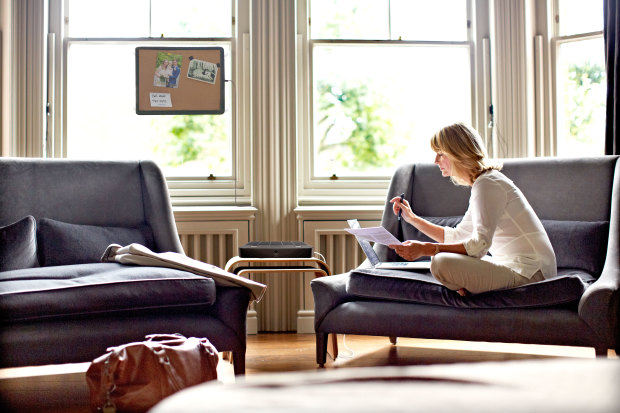 Who is Jenni?
Combining smart, connected technology, solar photovoltaics and energy storage, Jenni allows you to intelligently harness the sun. Charge all your tech devices using clean energy, all without changing your habits.
"I communicate securely via WiFi with the cloud to interact with the community."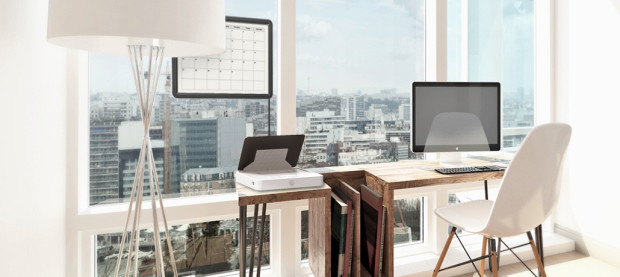 How does Jenni work?
Jenni works subtly. Naturally, she charges during the day when the sun is out. While she charges you can plug in your phones and laptop and let them charge from Jenni rather than the grid.
We built Jenni to be intelligent. She anticipates charging needs assessing weather and charging patterns to make appropriate re-charging decisions to make sure you always have power. Jenni takes advantage of the sun and off-peak times to ensure you pull the most environmental and economical energy available.
With the charging HUB on a nearby counter or near a window, plug-in the SOLAR+ for a combined 25W of potential solar power. SOLAR+, the light weight window panel, suction cups to a nearby window and connects into the HUB via a cable to recharge her 120 Wh battery.

What makes Jenni unique?
Connected to your home WiFi, the Jenni app keeps you updated when you're away from home. Just check in and show your friends how much energy you're generating, the amount of clean power you have stored, and the difference you're making compared to the community. She'll also alert you if there's ever a power outage at your house. You'll be notified when she loses connection to the grid in case you need to take action.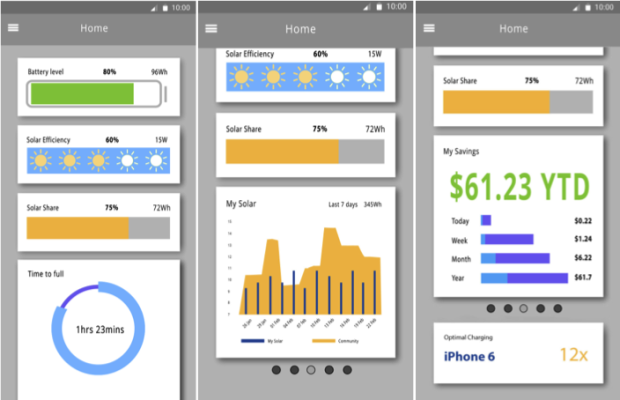 A social network for clean energy
Connecting you to other Jenni backers around the globe, watch as the impact of charging your devices add up. Together these actions will contribute to a cleaner, greener energy future. Acting as a gateway to renewable energy, Jenni will support you on your renewable energy journey.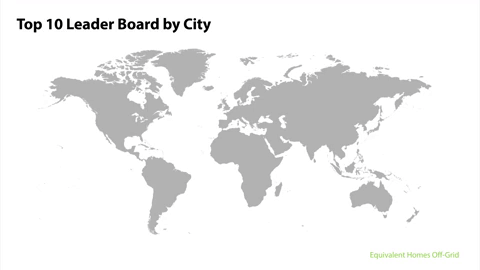 If every household in these cities used Jenni to power their mobile devices, it would be the equivalent to taking the following number of homes off the grid:

As featured in: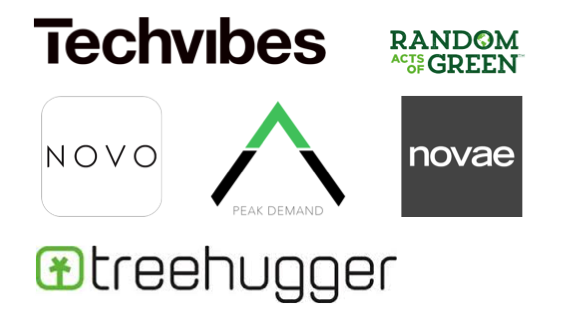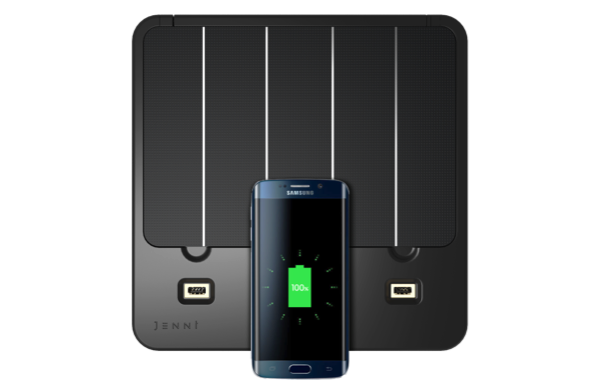 Geek IT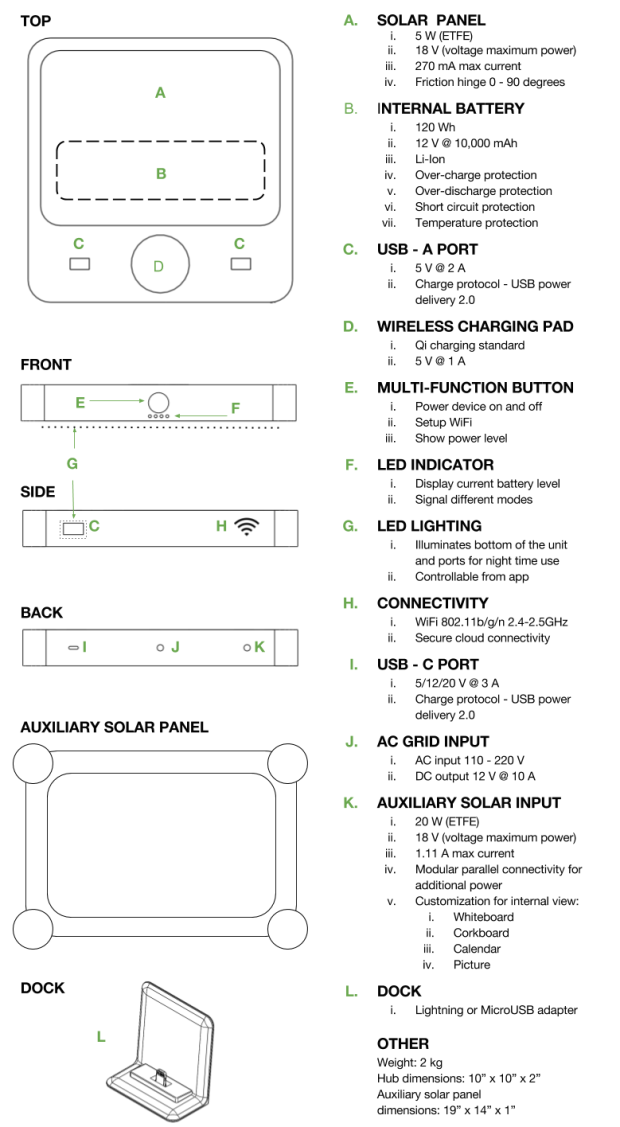 Charging Capabilities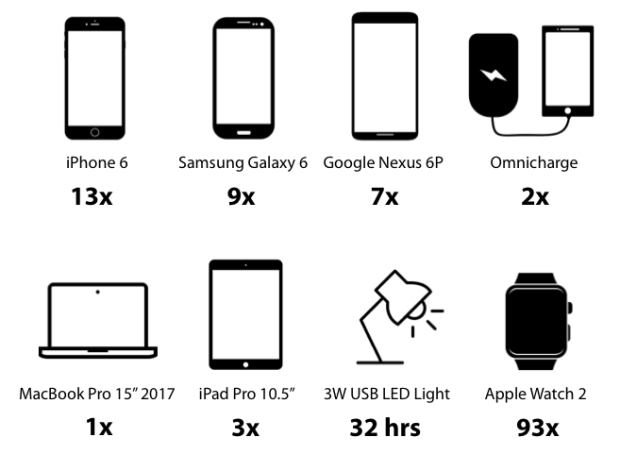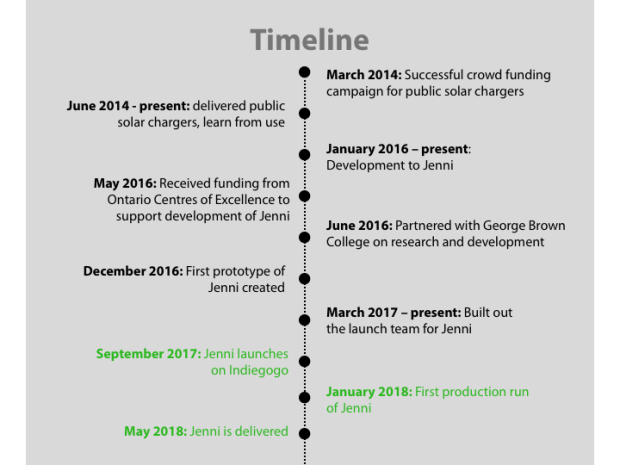 Meet The Team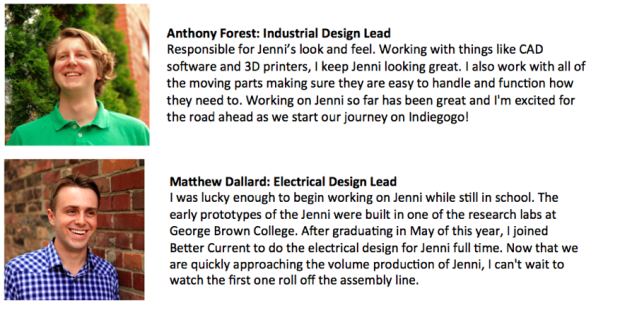 Follow us
Always stay up to date with Jenni's latest updates on social media, and pick up some daily news from the world of solar power and the green energy revolution!
• WEBSITE: www.getJenni.com
• INSTAGRAM: www.instagram.com/get_jenni
• FACEBOOK: www.facebook.com/GetJenni