The game is now LIVE on Indiegogo! Come and support us at
https://igg.me/at/Jackthedetective/
Are you a master detective or a criminal mastermind? Choose now!
Jack the Detective places you in a hotel room with all the tools you need to plan the perfect crime, or to solve the (near) perfect crime that one of your nefarious friends has just concocted.
We've been entertaining our friends in Korea with our prototype game for a couple of months, with an open beta that ran for two weeks in December. Right now, we are improving the UI and game play based on their feedback.
We need your support so we can:
Develop an English version of the game that would make Sir Arthur Conan Doyle proud.
Enhance the graphics so you can pick through clues with a fine-toothed comb.
Expand the gameplay options so you can sleuth around through new adventures all day!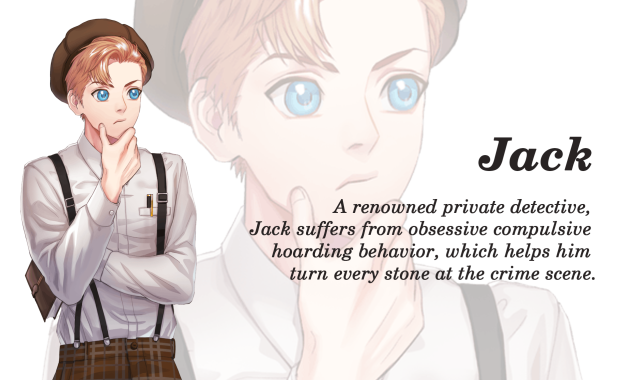 Jack is a private detective with a reputation for getting results. Every. Time. But between running his private practice and collaborating with the police, he has a secret pastime: Planning the perfect crime.
Crime or justice? It doesn't matter to Jack. For him, it's about the game. About testing his intellect against only the most challenging of opponents, and the crime scene provides plenty.
When cracking cases as a detective, Jack, with his criminal mind, knows exactly what to look for. When planning schemes for his criminal clients, he sets ingenious (and well-tested) traps he learned while working with clueless investigators.
Are you and your friends good enough sleuths to outsmart Jack?

Test your crime IQ against the missions we've dreamed up, or against other players.
Jack the Detective gives you the real investigative experience by putting you right in the middle of real cases designed by other players. And let us assure you, they will try to trick you.
The question is, can you outsmart them?
This is how the game rolls: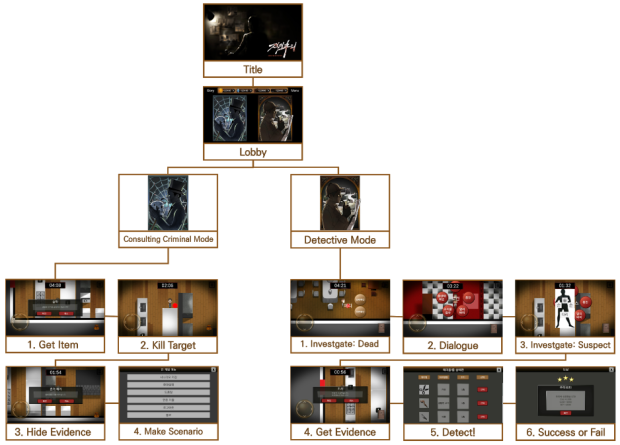 As you switch between the two sides of the law, you will learn to think like the other.
A good detective player will remember what confused her in a case, and apply the same trap as a crime consultant. Likewise, a good crime consultant player will learn the tools and tactics used to plan crimes, making him a great Detective.

● Play Both Sides: Who says you have to be the good guy? Wouldn't it be just as entertaining to work as a Crime Consultant and watch the dumbfounded detectives run around in circles.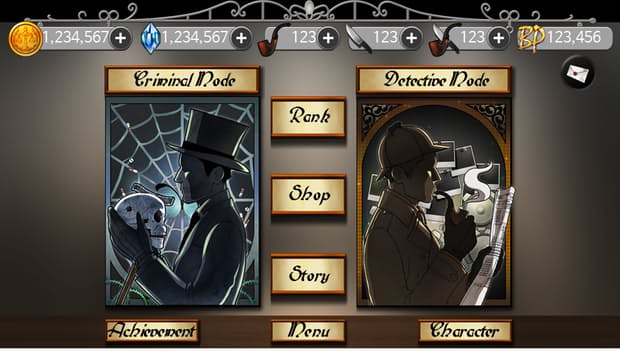 ● Follow the story: If you love a good story, you've got one. With help from your support, we can further collaborate with professional crime novelists and comic book writers to develop more exciting scenarios.
● Build your own scenario: Control everything to your advantage: your route, evidence disposal, time management, etc. Your success or failure is solely in your hands.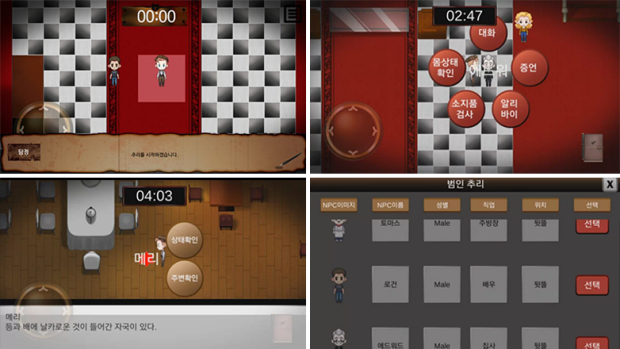 ● Challenge others: In player-vs-player mode, you will always be asking yourself: "Can I outsmart this guy?" The intellectual challenge is at the core of Jack the Detective. There's nothing like the thrill you get when you know you've outsmarted your opponent.

We believe Jack the Detective has a unique narrative with fun gameplay for mobile gamers around the world. Your support on Indiegogo will help us add amazing contents to the game and making the English version available for global release.
Jack the Detective is about 60% finished as of now, and we would like to fully develop the game with the funds from Indiegogo backers. We have a prototype of the game with key contents, and your support will provide the finishing touches to the game with a story mode, additional maps and characters, and new episodes.
If successfully funded by February 2017, Jack the Detective will be available in English in March. We are currently working on exact details of the Indiegogo rewards, which should be updated early January.

We have finished a prototype of Jack the Detective, as captured above.
The game is now being developed in Korean, thanks to our crowdfunding backers in Korea who raised $4,000 for us in November. We've also had a closed-group beta test of the game in November and received some great feedback to improve our game play!
Take a look at the development stage in the game play video below, and let us know your feedback!
So far, we have made few updates as follows:
Character design! No.2 (in the middle) was most popular among our team and Korean backers, so we'll be updating the art style accordingly.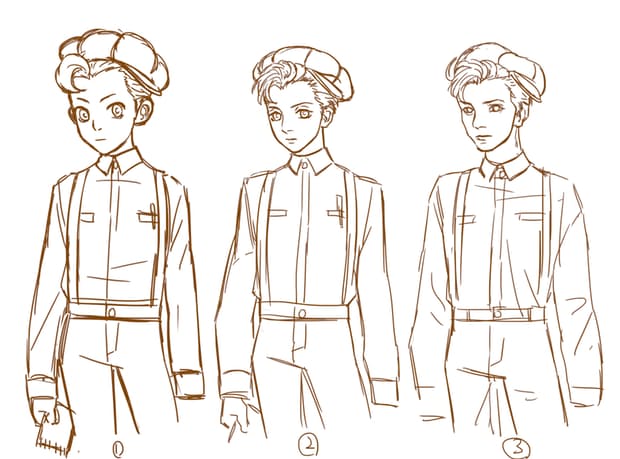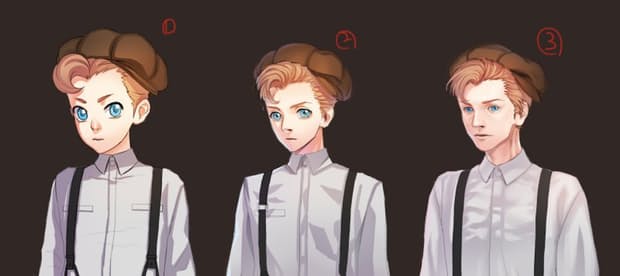 UI design! We are also working on improving UI design throughout the game. Here are some examples from the early chapters.
​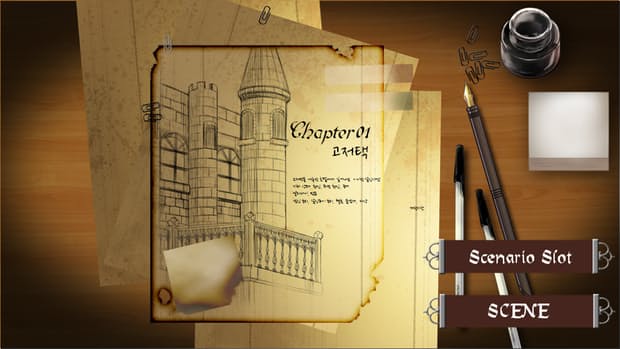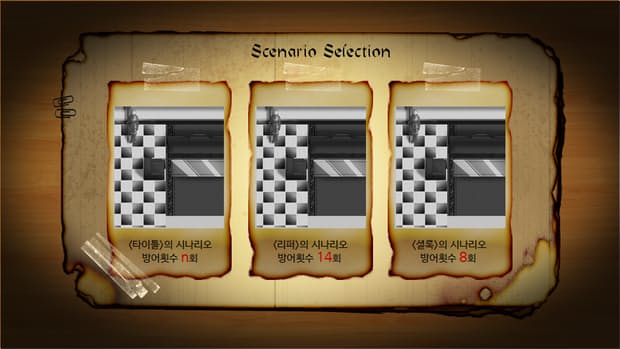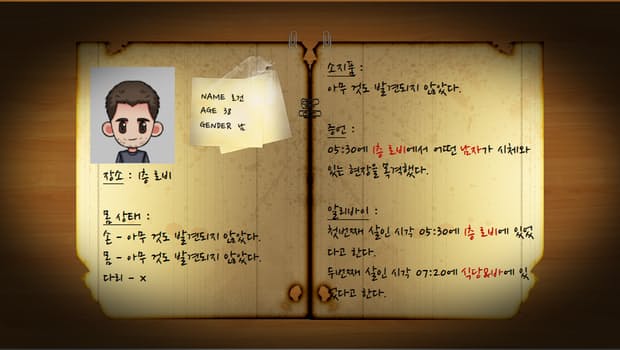 More updates are coming soon!
FAQ
Q. Which platforms will the game be released?
We are developing both iOS and Android versions.
Q. Will you update the game after launch?
Yes, we are planning to add more characters, levels, maps, etc!