HOLO PRO
Investigating possibile marketing action that can be taken for the firm that i work for, i came across hologram projectors, a little ones, and very expensive ones, that did not made my purpose. So i came to an idea, why not invent something that is fix, that has two possibility's and that will give everybody opportunity to have a small impact of they firm , investing almost nothing for something very good.
HOLO PRO
Special design HOLO projector, two in one, with plastic box, special design that will be the First of its kind.
HOLO PRO :
1. GLASS PIRAMID
2. Plastic BOX
3. 4 plastic Holders
4.Drawer for tablet or mobile phone
THE GOAL
1. Raising at least 15 000 dollars :
Equipment rental
Press & Publicty
Styrofoam box hologram
Plastic box hologram
Dimensions 15*10 cm , high 10 cm
2. Raising from 15 000 to 45 000 dollars
Better product
Better quality
Dimensions 30 * 20 cm with a high of 30 cm
From 45 000 plus dollars
Investing in a new hologram ways that we can put in a box ( small screen with wireless use, max 10 hologram projection that can be put on the screen over a memory , you could chose from a 200 mb to 10 gb, 25 gb), BATTERY PACK, WOOD
Good view, smaller box, with a lot of new tricks
You can choose from a couple of box dimensions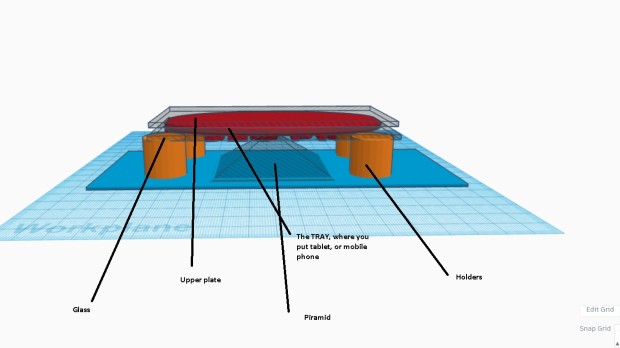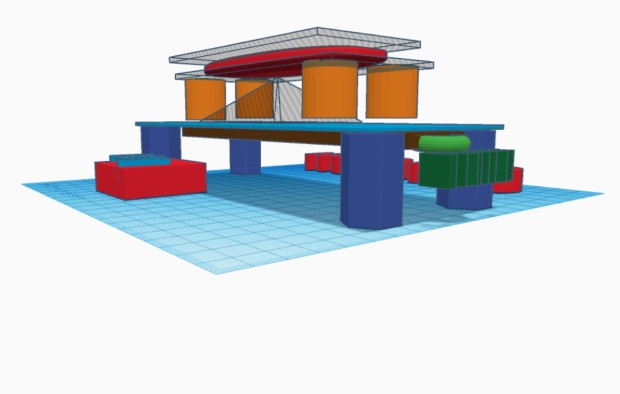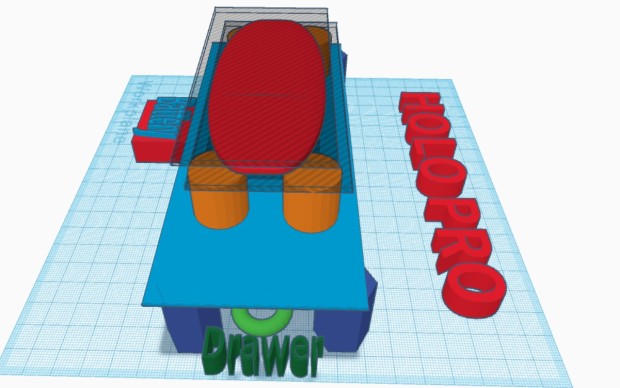 The first step was i showed hear an little preview of what can it be done if the money will be raised, the original product will be made of plastic, and if we manage to raise 100 000 Dollars, than we will make it of metal, a little metal box. Unfortunately because of the lack of money we are going to wait for investments to push us further, and than we will give you a close look up on the original product. When we raise the money in a month or so we will have the product to show you, plastic or metal. Now is just the prototype.
The HOLO PRO give you opportunity to push further, to have 3D fix Hologram, of You, or some picture that you want to have on.
The main is that a little dimensions give you something perfect, exceptional.
A litle box that hold inside a lamp, that can be activated with the switch or through the outlet. The switch is charged with the battery,
and the double plastic holds on the glass, where you put the picture, 4 way, and it gives you a hologram projection.
The main purpose of the project is that it gives you an opportunity to have a spectacular and change label, and two in one hologram.
One is fix hologram,and the second is that you can put on the piramid your phone and makes you hologram projection.
HOLO PRO is just the beginning of something new. We want to gather the money to advance, and to have opportunity to invest in a more easy to use hologram projections, and to have the opportunity to make new projects, and new hologram projects, that will be more advanced, and more cheaper.
You can follow news on twitter, Facebook and on the Blog of HOLO PRO
We are holding on, and hoping to gather enought to make new step further.
We offer a various version's, from small to big. You can choose from various type of Materials, to various types of dimensions. The minimum is 15*10 with 10 cm high. We are trying to make also smaller dimensions, so that we can offer you low coast product. Bigger ones are costly to make. So we hope you will enjoy our Product.
All the product's, protoype that we share on updates, are just the fractions, and testings on all other Materials, so that you can see one small part of use.
The main part of use is in marketing :
In marketing you can use it programing what you want people to see (your hologram logo, some other Products in a commercial way) , you can put in the malls, you can use it in the airports, it can be use in small and big offices, for informations, to tell the time, working hours etc.
It has also POSSIBILITY to control it with the distance, but this is the version that we are intending to make when we raise more than 75 000 dollars.
We hope you will enjoy the product, and when the campaign is over we will in a minimum 15 days put out our original product made of plastic.