Handmade Luxury Dress Shoe with Sizes up to US 18
This project has already launched.


Not every brand has a story, and not every story is as inspiring as the one you will find at the heart of the beautiful fashions and styles of handmade luxury classic elegant mens Italian leather dress shoes offered by TucciPolo. Simply looking at the quality of handcrafted artisan workmanship will provide a glimpse into the passion and the careful selection of each element of the design.
TucciPolo was founded in 2015 by Tochukwu Mbiamnozie, a start-up expert, thought leader and visionary entrepreneur who has an amazing story of his own. Mr. Mbiamnoze immigrated to the United States to create a unique place in the fashion industry, building on his passion, experience and his goal of creating a business that gave back to the community.
Having completed his MBA in International Business from the Ernest C. Trefz School of Business at the University of Bridgeport in Connecticut, he received the 2015 Academic Achievement Award for Outstanding GPA of 3.96, received the 2017 Prestigious Rising Star Award from the University of Bridgeport in Connecticut as the schools best and brightest Alumnus and was also awarded $10,000 in the Comcast Business Innovation 4 Entrepreneur (I4E) New England Regional Award for his company TucciPolo in 2016.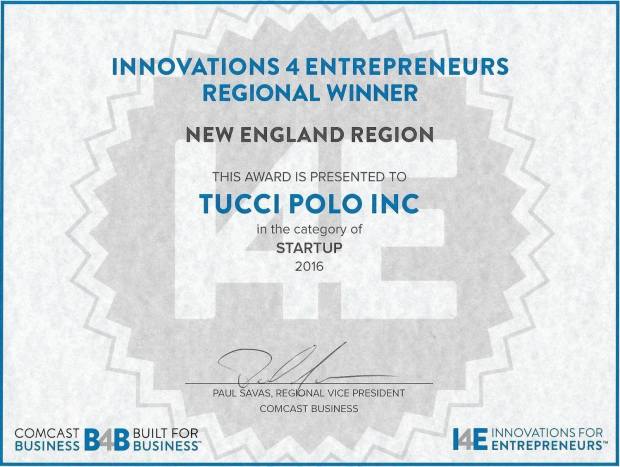 TucciPolo handmade shoe artisans are the best professional shoemakers in the world with our footwear and accessories handmade, hand polished and hand sewn with the best Italian leathers that guarantees its durability and comfort coupled with our top-notch craftsmanship that exhumes class and elegance.
We take pride in making exclusive and unique styles of handmade luxury Italian leather mens dress shoes with their matching belts, wallets and other accessories for discerning, fashion conscious individuals who take pride in being stylish and classy. Being an independently self-funded company, we need your help to support us expand and increase our production, which will enable us to give back to our community through job creation and youth empowerment.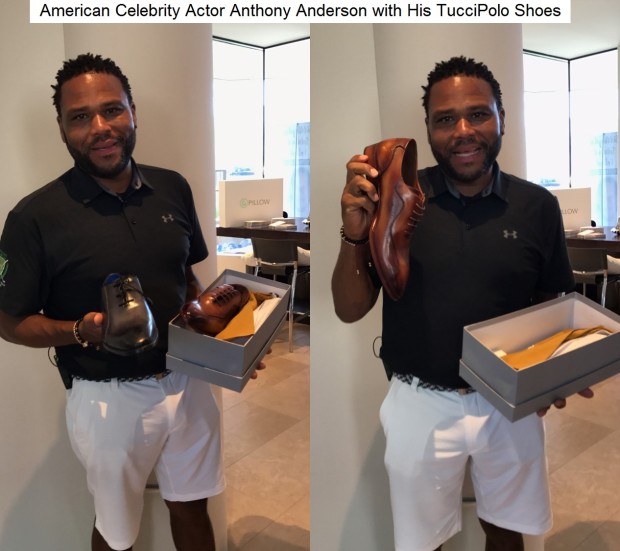 A combination of beauty and style is TucciPolo's handmade luxury Italian leather mens dress shoes. Make a bold, powerful fashion statement with TucciPolo handmade shoes. We are a reputable company accredited under the BBB (Better Business Bureau) code of ethical business standards and conduct.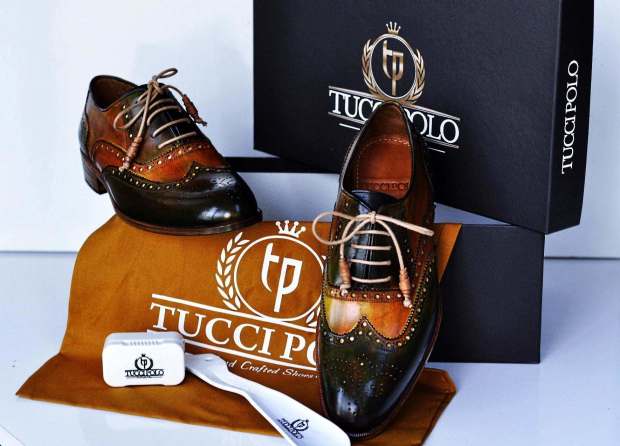 TucciPolo is the first and only handmade luxury shoe brand that makes shoes up to sizes US 18 and will allow Indiegogo supporters showcase their individuality and unique taste of fashion and style by customizing their shoes using different colors, style, and variety of premium Italian leathers including exotic skin leathers such as genuine Python skin leather, genuine Ostrich skin leather, genuine real Stingray Fish leather & more with their matching belt, wallet and card holders. Our shoes are handcrafted using top quality Italian leather upper, leather insole, leather lining & leather outsole and comes with small kit of shoe polish, shoe horn and dust bag to preserve your shoes.
Its stylish, innovative, unique, classy and simply the best handcrafted shoes for men in the Industry. Are you a fortune 500 or fortune 1000 company or simply small business owner, whats the best reward to give to your male employees for their hard work than a beautiful pair of TucciPolo handmade luxury Italian leather dress shoes.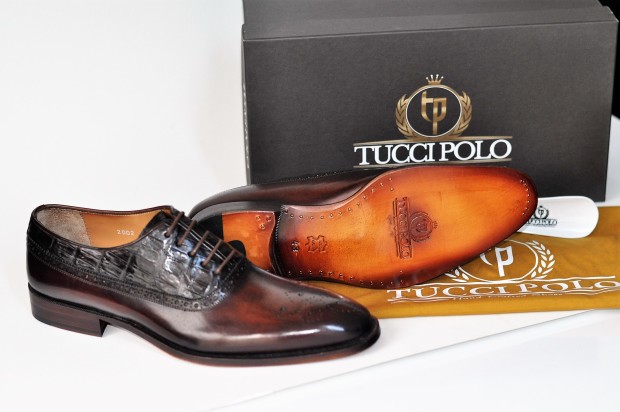 TucciPolo offers Elegant and classic styles with a new twist on footwear, belts, and accessories for classy men of distinction and has a well-deserved reputation as among the leaders in the international fashion industry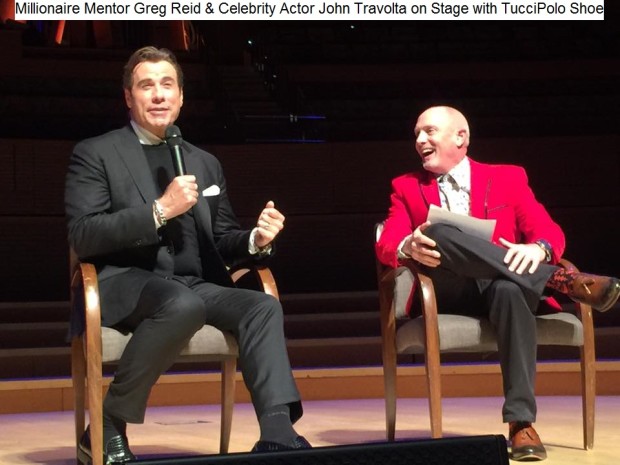 If you're a guy with big feet in search of high-quality shoes size US 15 and over, you're in luck because we offer shoe sizes up to US 18 while traditional shoe brands typically stop at size 13 and we can even fill special orders up to size 22.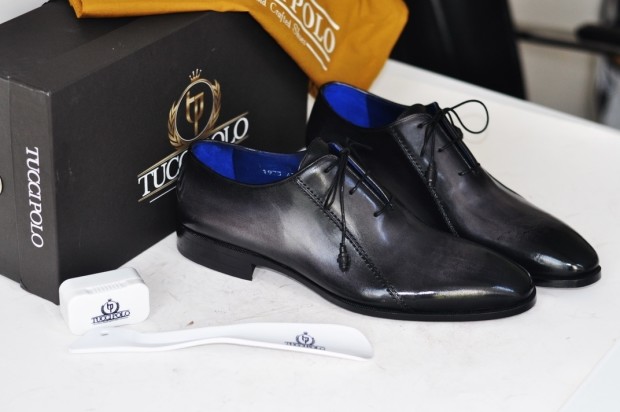 The only luxury shoe that is extremely cost effective for the quality and comfort of handcrafted classic elegant shoes and accessories we provide. No matter how you dress or what you wear, all eyes will be on your TucciPolo shoes. Our shoes are works of art and will get lots of compliments and admiration.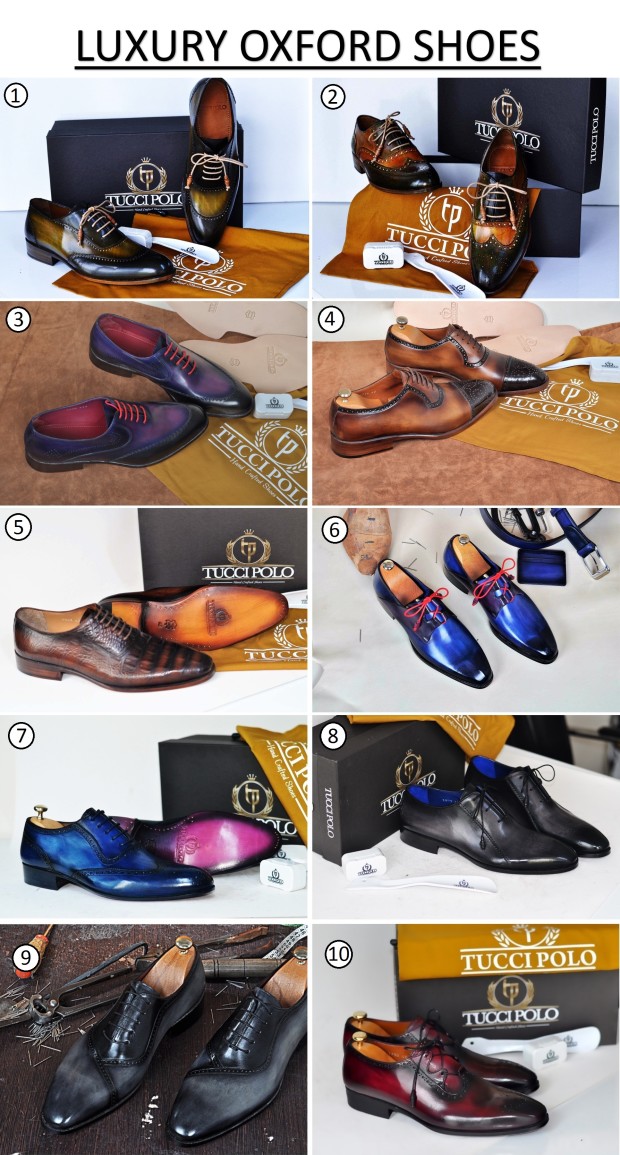 Complementing the panache of TucciPolo seductively designed shoes is sheer elegance courtesy of our experienced artisans. Our designers cut no corners while creating our shoes. They are fashion statement that will demand praise and appreciation from every person you walk by or to. And, yes, expect a few jealous glances because our shoes are bellissimo pairs that only fashionable individuals like you can flaunt.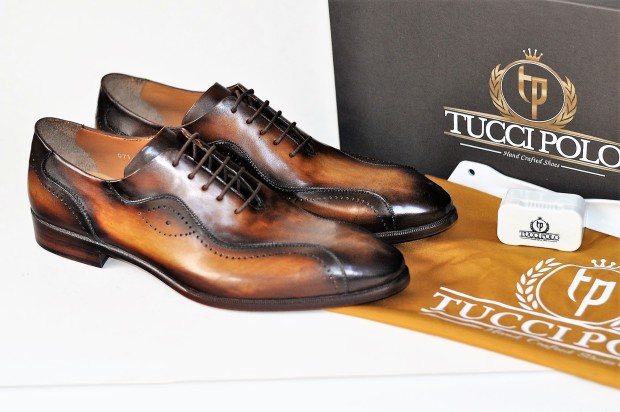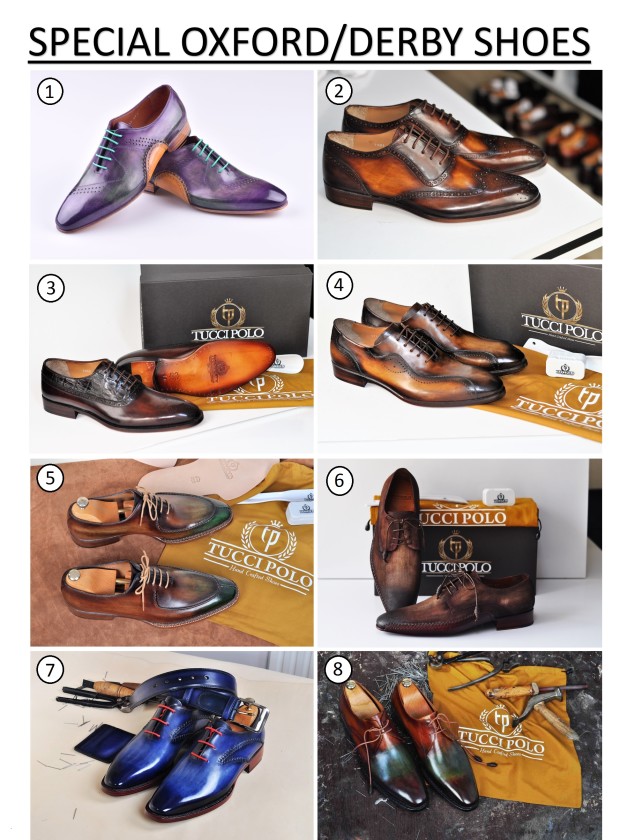 Designed with the classy gentleman in mind, our shoe colors testifies to its elegance while our innovative designs and craftsmanship adds a modern touch that will make fashion lovers of all ages stop you to ask where in the world you managed to get such a bold, sassy and downright classy pair of shoes.
TucciPolo shoes are the trademark of every stylish monsieur who fancies the best in fashion and shoes. What attracts the eye first is the eccentric rich vibrant leather tones these shoes flaunts so naturally. So prepare to watch people's gaze start from your feet and move up to see the respected gentleman rocking them.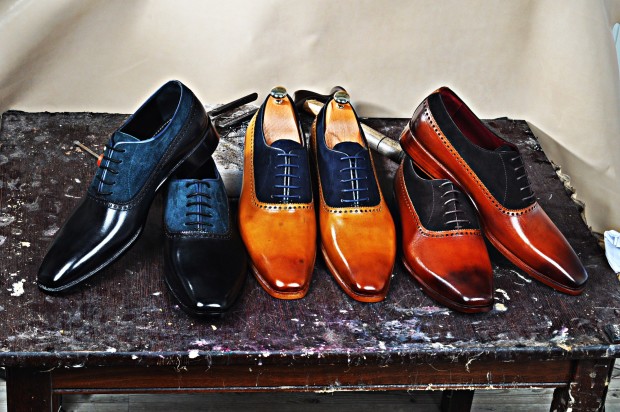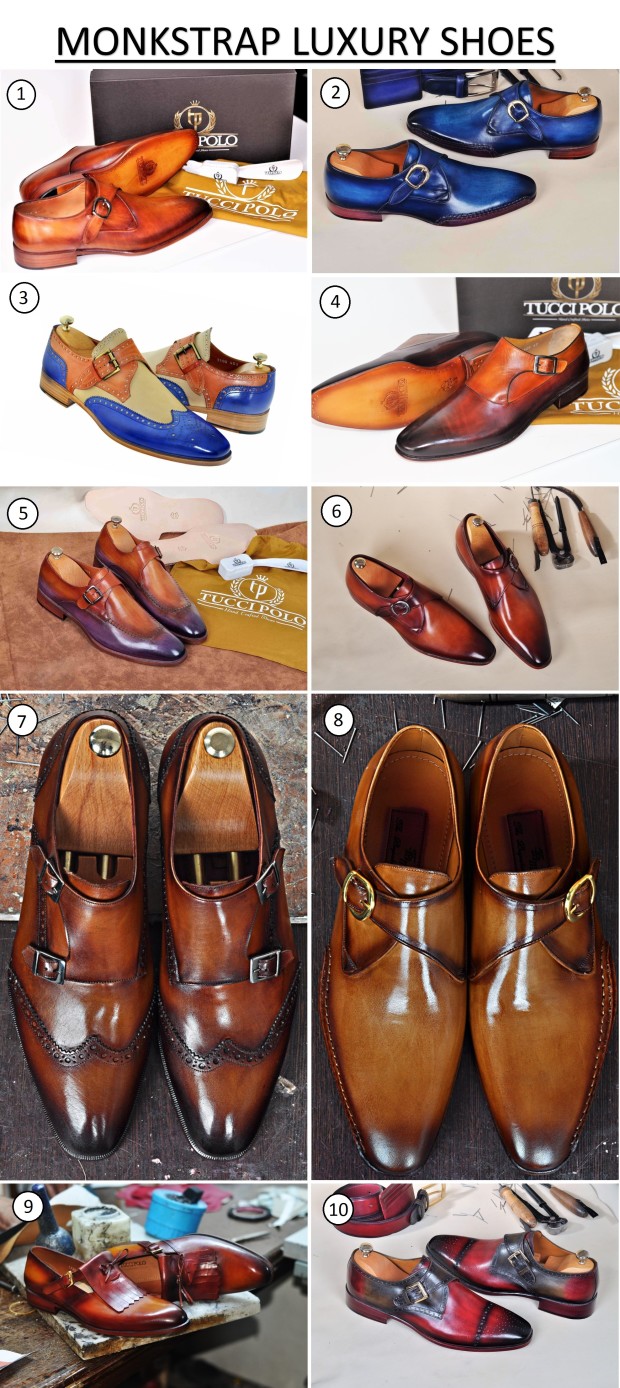 TucciPolo luxury monkstrap shoes are very few pairs that drive their wearers and those they walk by to exclaim 'Meno male!' Flaunting their difference shades, these pairs will definitely catch eyes and ascertain your position as a stylish, fashion-loving gentleman. Our team have also added their personal touch thus, further enhancing the beauty of these masterpiece through a delicate fleur-de-lis design for you to enjoy a perfect fit and everlasting value for your money. Just slip these classic shoes on and discover by yourself why TucciPolo shoes are the best.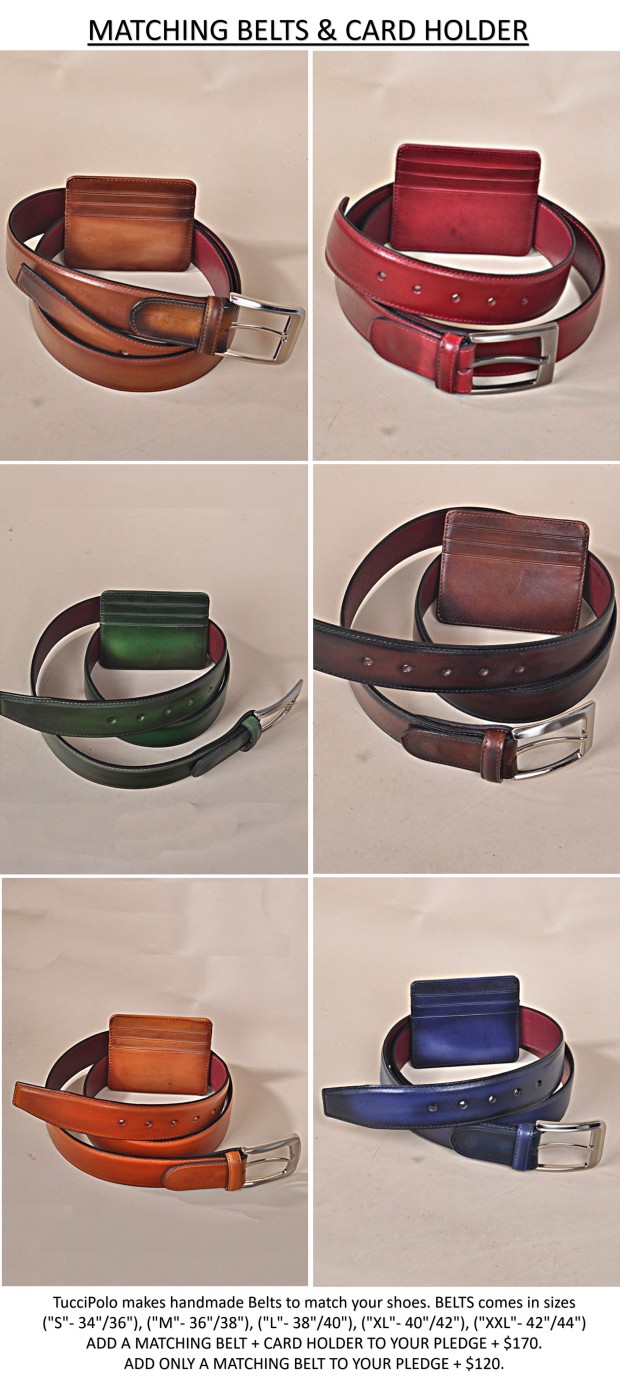 Our exotic luxury shoes are special type of shoes handcrafted using exotic skin leathers from the best Italian Tanneries. These leathers include: Python skin leather, Ostrich leather, Stingray Fish leather, Crocodile leather & more. If you want to feel rich, classy, sophisticated, powerful and to showcase your scene of fashion and success, then you definitely should get one of this.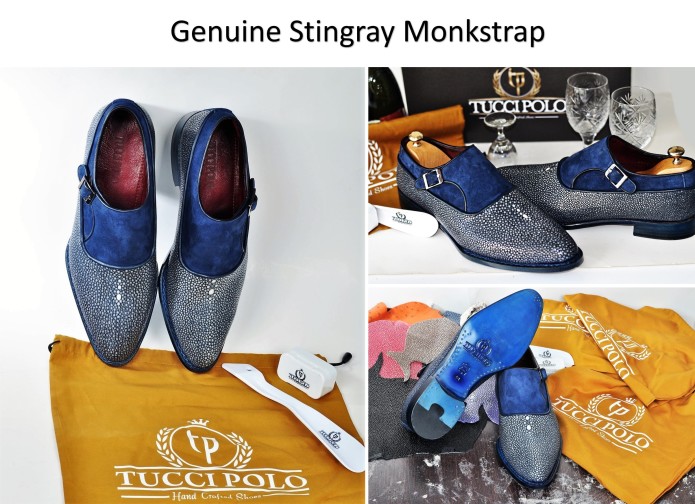 Despite the time and effort we invest in designing our shoes and guaranteeing their appeal, we never compromise on quality and comfort. Our Shoes combines luxury and durability and are the ideal choice for men with a strong sense of fashion and molti class. Each pair is made from 100% calf skin leather purchased from Italy's top leather providers. So why deprive yourself of a stylish, functional and very comfy investment?

In addition to feeling responsible for providing the latest in luxury fashion, TucciPolo considers itself a strong contributor to the society. According to our corporate responsibility mission, our aim is to alleviate poverty and help the less privileged. One of the ways we plan to achieve this mission besides donating a portion of the proceeds from our indiegogo campaign to food bank across the United to provide food for under privileged children this Holiday season is by providing numerous job opportunities in the U.S., countering unemployment and taking a proactive step towards eliminating poverty.
Get your pair of TucciPolo luxury shoe today to upgrade your style and make a powerful bold fashion statement while helping us provide food for the under privileged kids this Holiday season.

Yes, TucciPolo handmade luxury shoes are work of Art, powerful and designed for fashion conscious Men of distinction and modern gentlemen who take pride in being stylish and classy. If you want to feel rich, classy, sophisticated, powerful and to showcase your sence of fashion and success then TucciPolo handmade luxury shoes is the answer. Make a bold fashion statement today!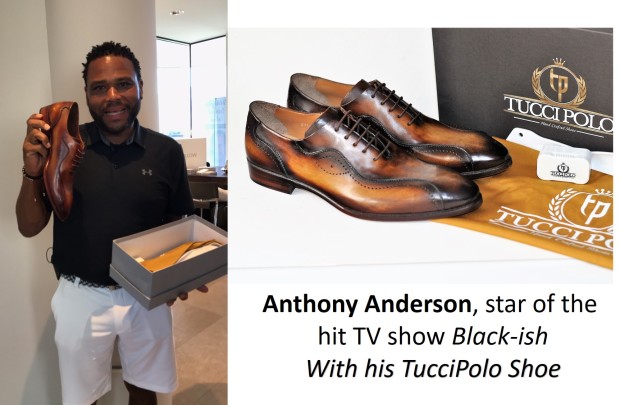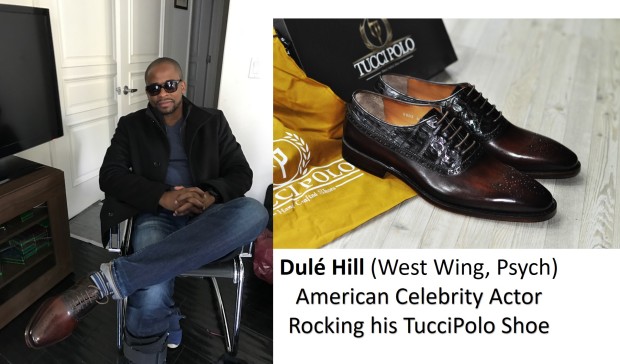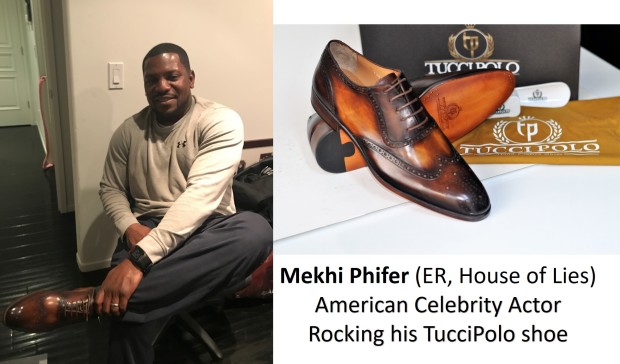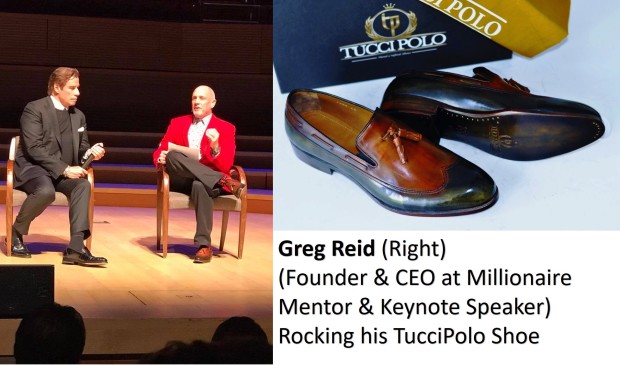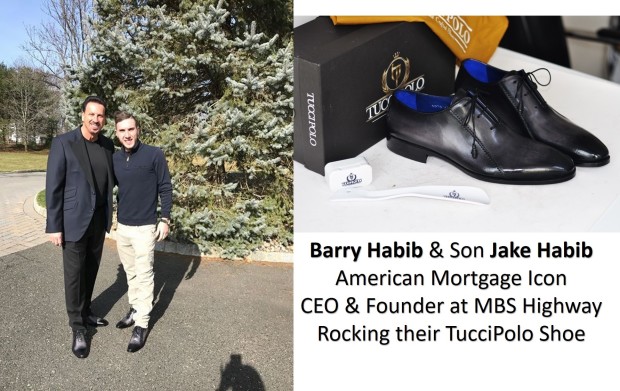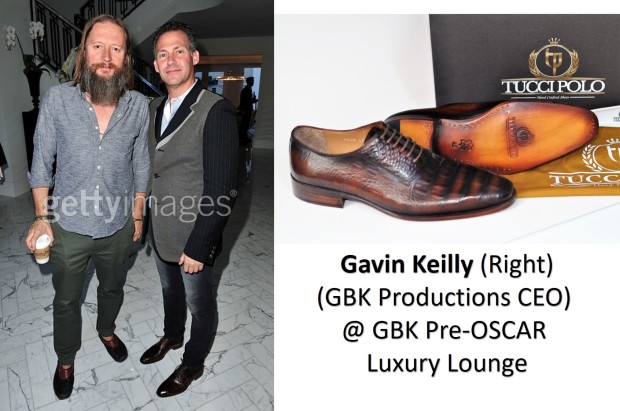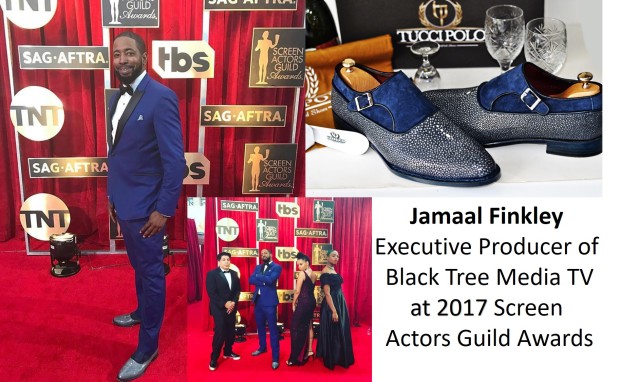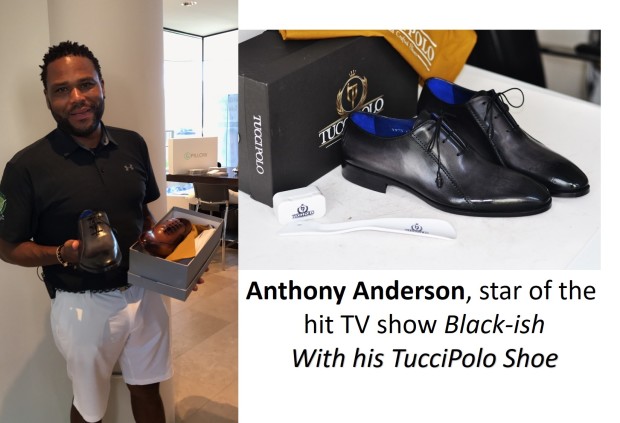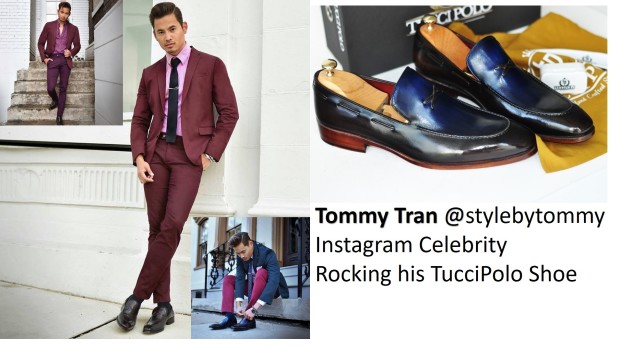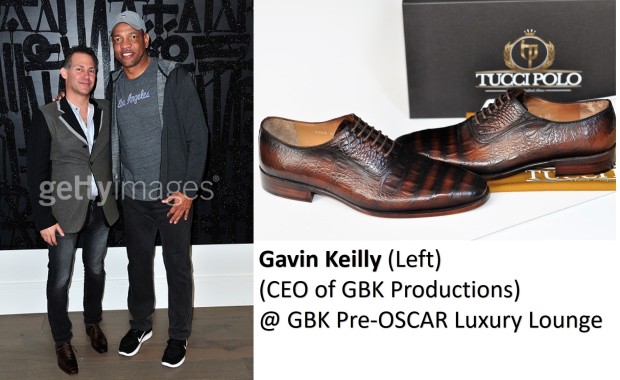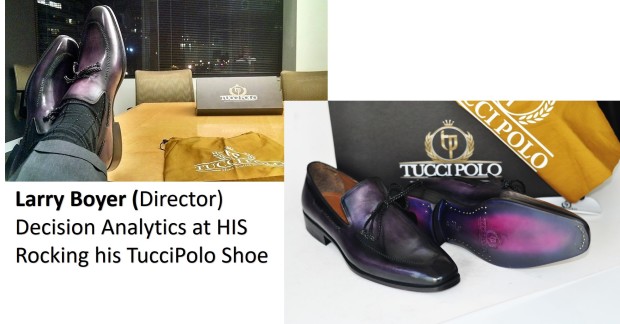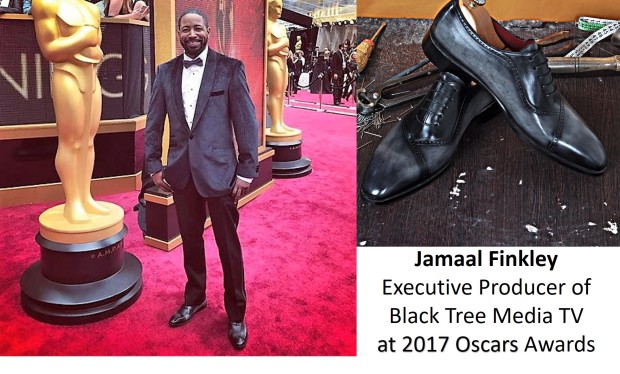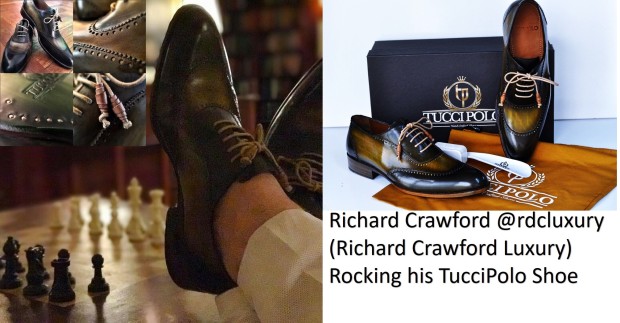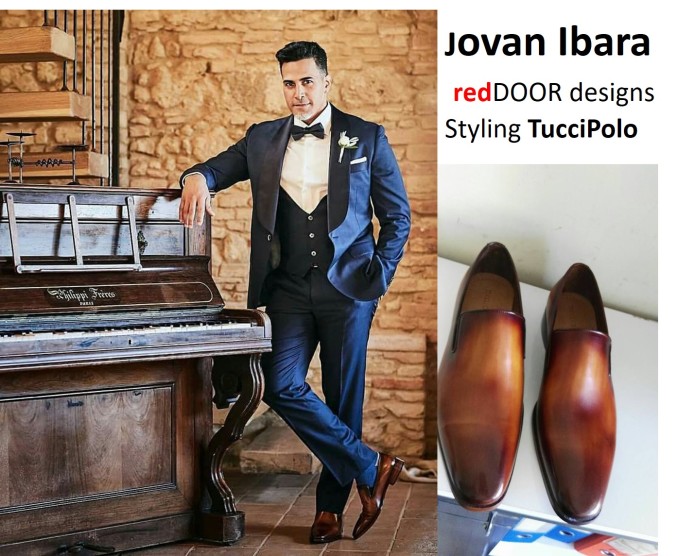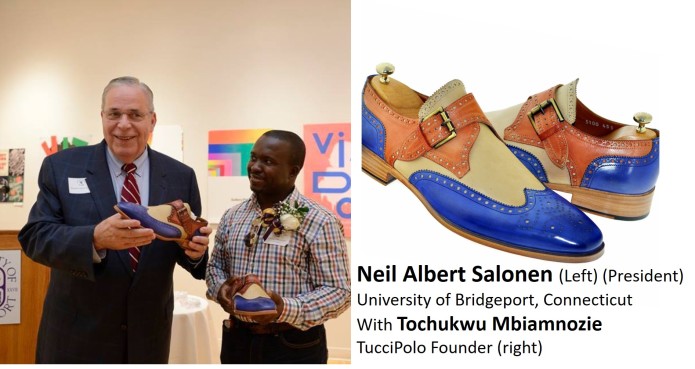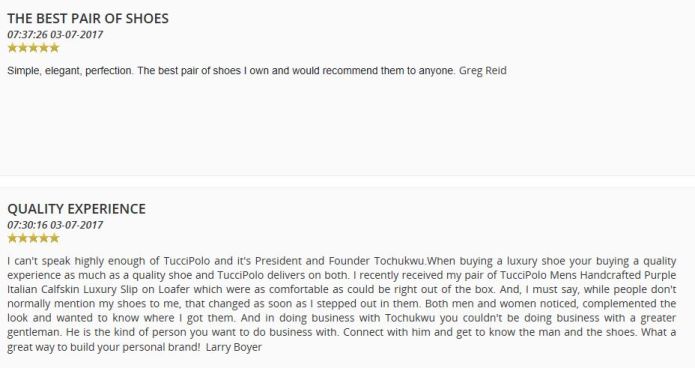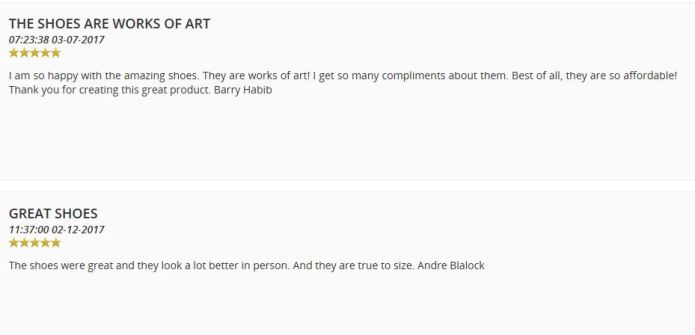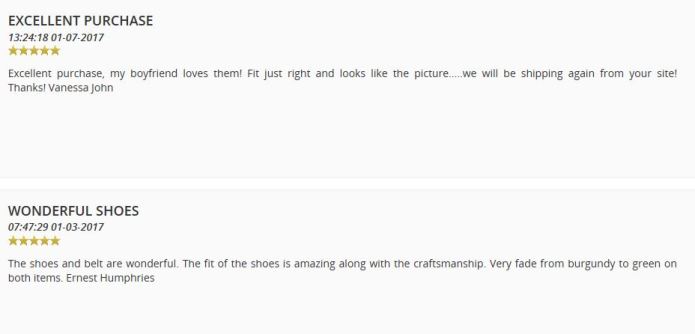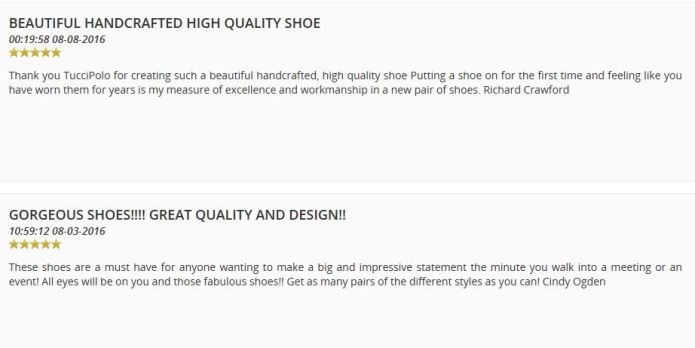 As a US Better Business Bureau accredited business, we stand by every BBB code of business standard and conduct as an ethical business and pride our self in providing our customers with quality customer service and product selection that keeps them coming back for more.

We appreciate our backers and will at every pledge level provide our backers with:
Backers at any level with be added to TucciPolo Elite group and have free access to insider news of upcoming product launch, limited run customizable shoes using different colors and materials.
Receive Free shipping within the continental US states and Canada
Free access to expanded sizes of TucciPolo shoes from US size 15 to 18 (a $60 Value)

TucciPolo shoes are available from US sizes 6 to 18, including half sizes and available in 2 width options. We can also fill special orders up to US size 22.
Our width options include:
"D", medium/standard width cut generously around the midfoot and heel to prevent unnecessary pressure on the foot.
"E", wider than a "D" width, cut generously around the midfoot and heel to prevent unnecessary pressure on the foot.
Below is our shoe size guide. It is pertinent that you follow the sizing and fitting instructions however, we accommodate exchanges should your pair doesn't fit.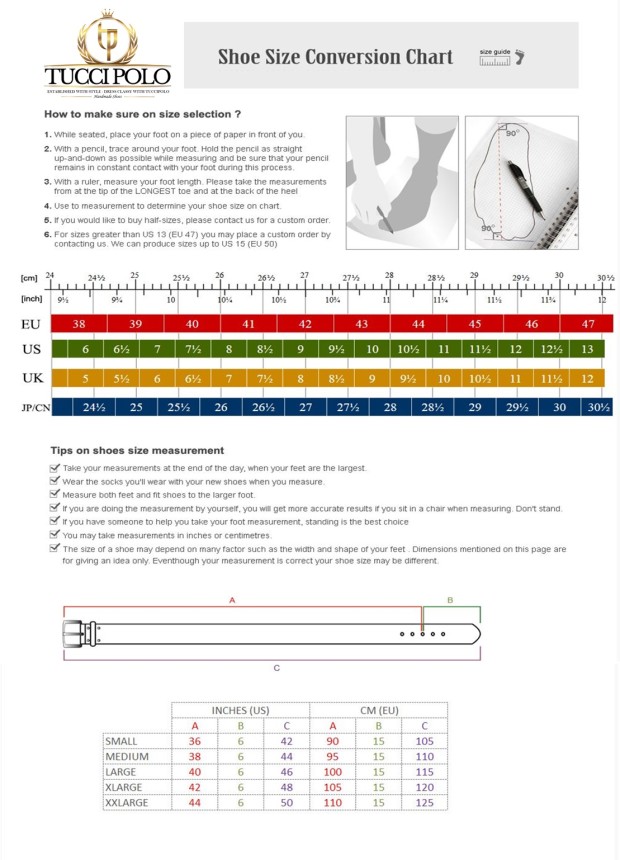 Once the campaign is funded, we will send out a survey within 2-3 weeks to receive from our backers, the style, color and size they want. The faster we get the survey back the less likely any delays in production and delivery.
It will take typically 8-10 weeks to complete production, and approximately 3 weeks for shipping.
We anticipate to start shipping to you by February 2018, or sooner from our facility in the US.

We will do everything possible in our power to make sure all shoes are shipped on time.

All shipments within the continental United States & Canada, will be delivered at a flat shipping rate of $25 per address and $45 for International Shipment per address.
While our products are loved and appreciated, we offer exchanges too if the need for an exchange arises. However, we will need to charge for the exchange shipping cost both ways as we are a startup and work with very small margins on Indiegogo. This is true for domestic & international orders.
All exchange requests must be submitted within 30 days of receiving your reward.
The cost of international shipping & VAT (if applicable) will be charged at the time of the survey once the campaign is over and will vary based on the destination country. If applicable, duties and local taxes will be charged by the appropriate authority at the destination country. Please determine these charges locally.
All orders both domestic and international will ship from our US facility.

Innovation
One thing you may have noticed when buying shoes is the lack of variety. From one store to the next, many of the styles seem exactly the same. TucciPolo is very different. Each one of our creations was made with innovation in mind. Our goal is to stand out from the crowd and provide you with a high-quality, unique shoe that you cannot find anywhere else.
The Message
Do you have any idea how much a great shoe means when it comes to conveying a message to the public? Wearing any of our selection of shoes will help you stand out and tell the world that you deserve the finer things in life and you are not going to rest until you get them. Not only is this a remarkable personal motto, but it mirrors the message we convey to everyone who shop from us.
Quality
These days, it is easy to walk into any store and find shoes that were made by a machine. It is far more difficult to unearth shoes that are well made and crafted by hand. Every stitch it takes to make one of our shoes is perfect; from the first to the last. When you spend your money, it is important that the price reflects the quality of the item you are about to receive. These are expensive shoes and they are worth every cent.
Another thing that you are usually unclear on when buying shoes is how long they have sat around waiting for a new owner. Materials like suede and leather start to wear down over time. This is never a concern when shopping from us. Every pair of shoes is made to order. This does mean that you will need to order at least two weeks in advance of your event to ensure a prompt delivery, but you will know that they were not collecting dust before you decided to make a purchase.
Customization
If you come across any of our shoe and it is not exactly as you would like, you can get in touch with us to discuss making changes. We truly care about the satisfaction of each and every customer, so can go the extra mile. Every time you shop from us, you can customize a creation that will make your items like no other. Not only will you be the best dressed in your social circle, but you will have items that no one else does.
Accessories
Do you need a fashionable belt to go with the customized shoes you just ordered? Does your beau need a matching wallet or card holder to make his ensemble complete? Everything you need is at your fingertips at TucciPolo. There will not be any reason to scramble about trying to find what you need at different places; TucciPolo is your final stop.
Returns
You have probably encountered this issue in the past. There are some luxury shoe stores that will not allow returns, even if the items have not been worn. This is no way to treat someone who commands the finer things in life. If you receive the shoes you ordered and they are not to your liking, you can feel free to return them for a refund or exchange. Just because you have money, that does not mean that you should be forced to waste it on unwanted items.
Our promise is that you you will certainly not be disappointed shopping from us.

1. Back us! Join and become a member of our family to be entered into our contest to win a free pair of shoe.
2. Share this campaign with your friends or family. Help them upgrade their style.
3. Like, tweet, instagram, share on Facebook or blog - you know what to do.
4. Get a free pair of TucciPolo handcrafted luxury shoe if you back us and get/refer 8 friends to back us using your Indiegogo referral link.
NOTE:
To count as a referrer, you must promote our campaign with Indiegogo's share tools while logged into your Indiegogo account. This is very important otherwise, your unique ID won't be attached to the resulting backers and you will not get any credit for your referral.
We can not accept any claims of referral that do not come through your unique Indiegogo ID.

Can I claim multiple perks?
Yes you can, if you would like to claim multiple perks, please make a new contribution for each perk.
Can TucciPolo Deliver to My Country?
Yes, We take pride in delivering to virtually any address in the world. We're offering shipping at a flat rate of $25 for US and Canadian address and $45 per International address.
When Will I Receive My Perk?
We will provide you with estimates for shipping and delivery dates as soon as our campaign is over and we received back the survey sent to our backers to select style, size and color of their products. The earlier we receive back the survey the faster all products are sent to production.
What happens if the project gets pushed back past the delivery date?
With crowdfunding we are expected to deliver a product that can otherwise take months to deliver. While we will do our best to deliver on the estimated time frame, we also want to make sure we produce a quality product that you are extremely satisfied with. However, if any set back arise that could delay production, we will always be transparent and keep you all up to date.
Trouble making a payment?
We're sorry to hear that! If you're having trouble making a payment, please reach out to IndieGoGo's Customer Happiness Team at support@indiegogo.com. One of their payment specialists will be able to assist you within 24 hours.
Can I get a refund after the campaign has ended?
The money raised here on Indiegogo will go into product production, purchasing of materials, and production of TucciPolo handmade shoes and delivery to your home. Refunds will only be issued if we can not deliver the final product after exploring all possible options. We will do our best to be transparent and keep you updated on all production.
For questions please contact us at: crowd@tuccipolo.com
What will happen after the campaign?
TucciPolo shoe prices will return to their original retail prices and can be purchased directly from our website - www.tuccipolo.com
High resolution photos and media files for PRESS download here. For press inquiries, please contact: media@tuccipolo.com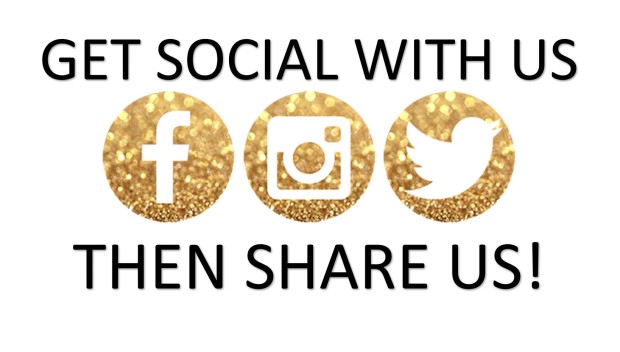 The success of our campaign depends on you, therefore we need your support to increase our production to ensure everyone has access to TucciPolo handmade luxury Italian leather classic elegant shoes. We hereby welcome you to be part of our inner circle and help us share our campaign with your inner circle. Thank you!