H.O.M.E. - A HomeCare Device for Your Entire Family
"You know, all that really matters is that the people you love are happy and healthy. Everything else is just sprinkles on the sundae."
- Paul Walker
Medaino's H.O.M.E.
H.O.M.E is capable of measuring all the body vitals signs including Blood Pressure, ECG, Blood Oxygen Content, Respiratory Rate, Body Temperature & Heart Rate. It maintains a data trail, analyses it in order to provide you with specific details about the body, to reach conclusion for the expected lifestyle corrections you will have to undertake to be healthy and happy for a longer duration.
Medaino Healthcare is started in early 2014, with an aim to give better life to the world.
Featured In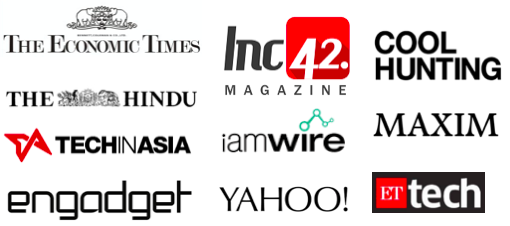 Globally, billions of people fall prey to most critical recurring health issues.
Health issues call for an immediate attention when an abrupt shift of the health parameters shoot up to the critical state and getting known to be considered as a 'Common' lifestyle issue. Nearly, billions of people are suffering from cardio-vascular diseases, chronic disorders, hypertension, haemoglobin deficits etc and lack of methods and materials in various middle income group countries hamper timely diagnosis of vital malfunctioning before the symptoms start to appear and become noticeable.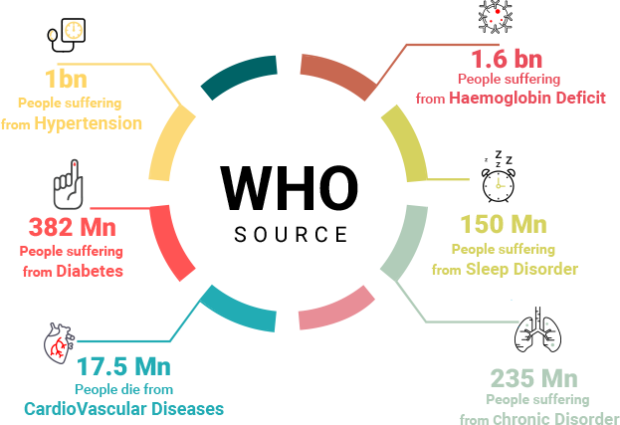 What is H.O.M.E.
H.O.M.E stands for Hands On Monitoring Equipment which is capable of measuring all vital signs.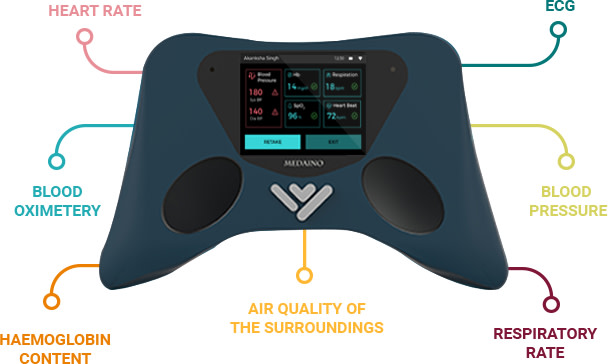 H.O.M.E Helps You With
H.O.M.E is capable to measure your vital statics, maintain a data trail, analyses it in order to provide you with specific output to reach conclusions for the expected lifestyle corrections you will have to undertake to lead a healthy and happy lifestyle.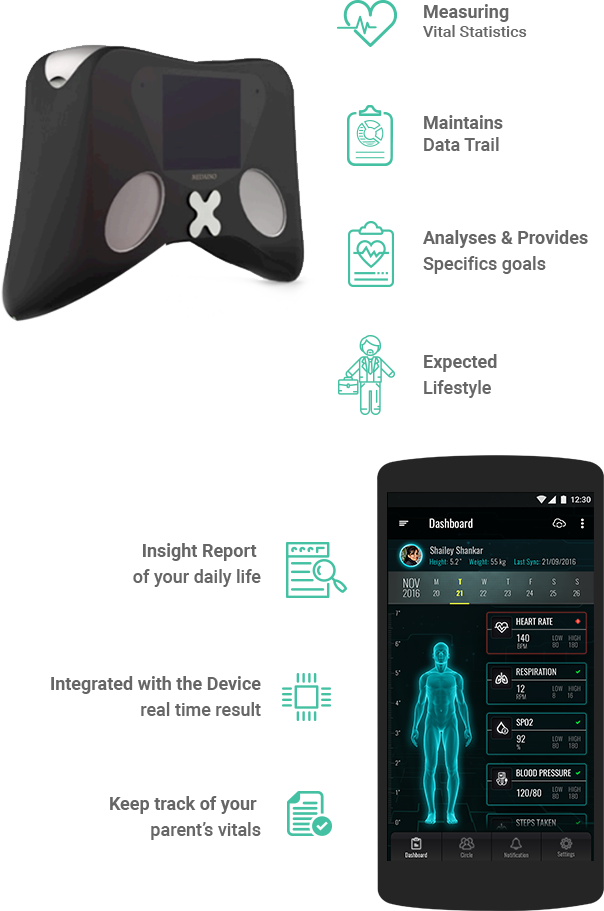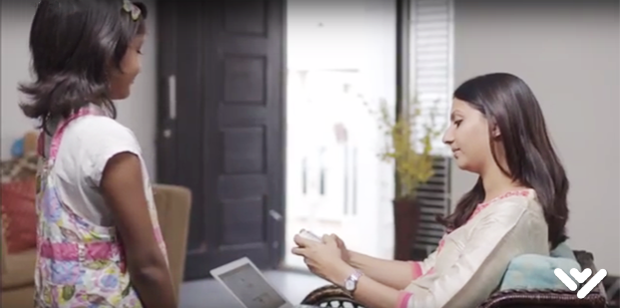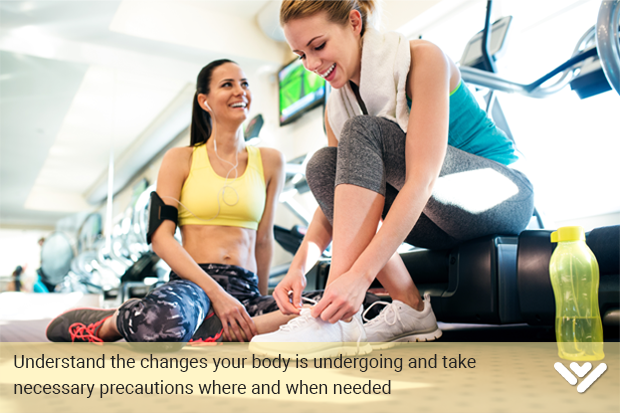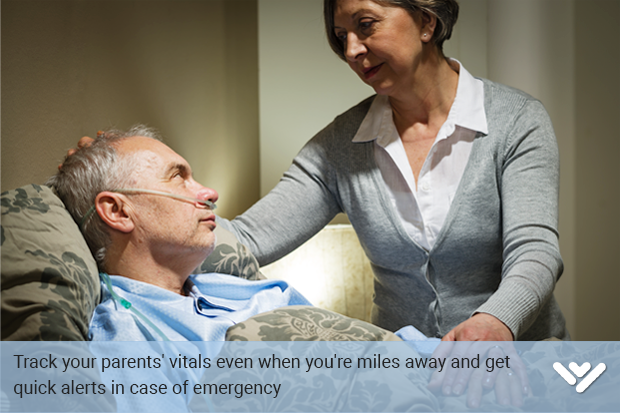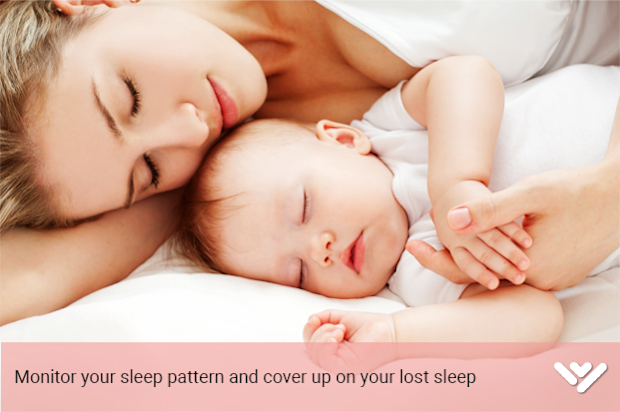 How it works
H.O.ME works on the principle of visible infrared and near infrared spectroscopy is utilized as primary technology. The blood flow pattern from the body is extracted from the photoplethysmograph.
The Medaino's H.O.M.E wirelessly syncs with the Medaino's iOS and Android apps. The apps will show you your body vitals along with how many calories you've burned & steps you've taken. It will even show you your family vitals & data in real-time & keep a track of it using personalised analytics.

Feature & Specifications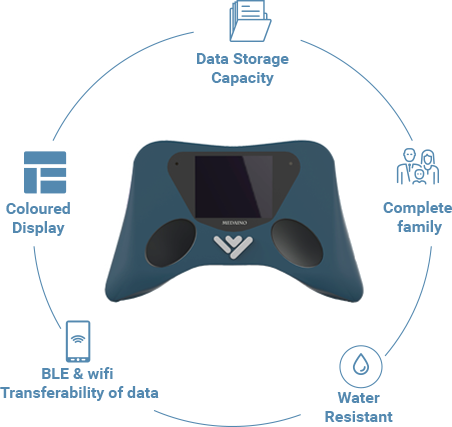 H.O.M.E is designed for you!
H.O.M.E is designed in such a way that any member of your big or small family can use it. It is a family health tracking device to help you live a healthy lifestyle.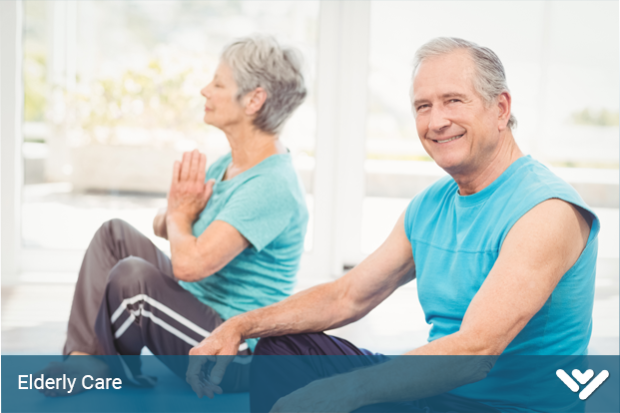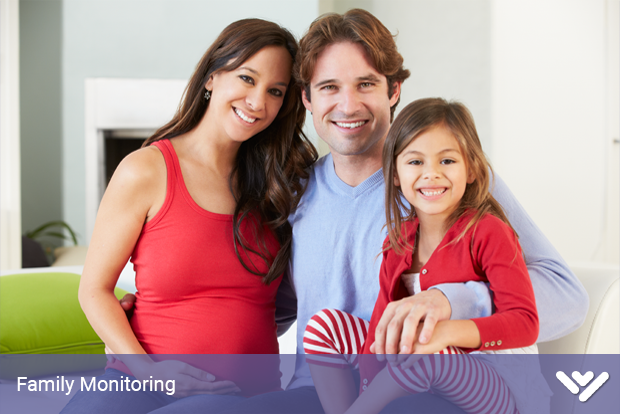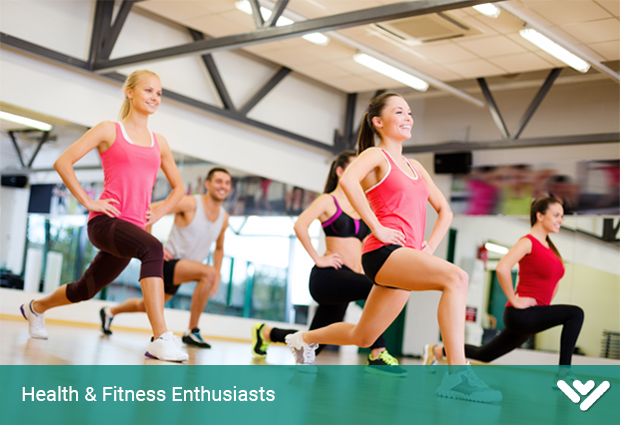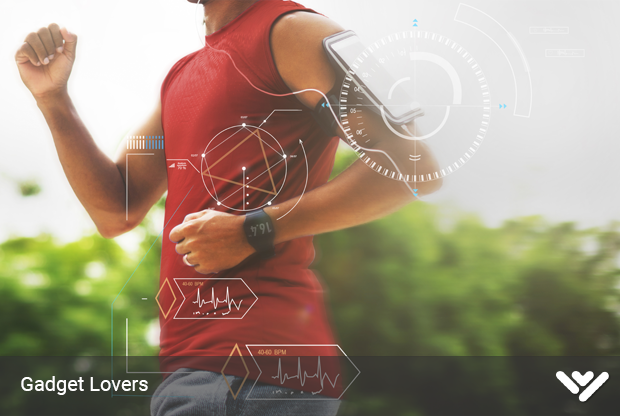 H.O.M.E is beta tested
with 500+ users
After three years and numerous prototypes, the Medaino's team is close to the finish line. Your funds will go to the production tooling necessary to manufacture the product. We have already completed the design for manufacturing and all that remains is the production runs necessary to get the product into your hands.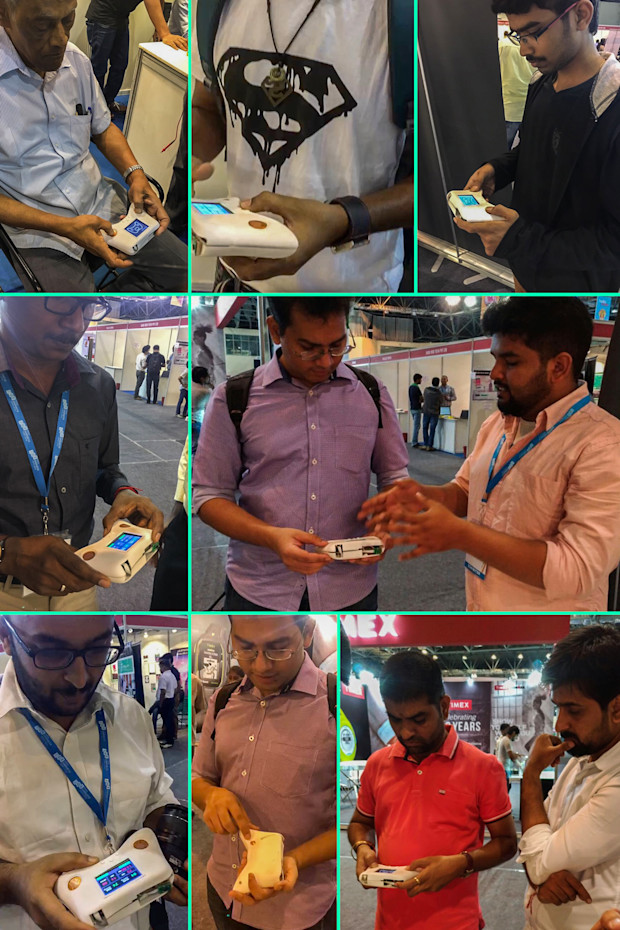 Since we started prototyping, we have iterated, redesigned and tested, over and over again, in order to make something we can be truly proud of. Using 3D printers, we have built a new prototype almost every week. Building the world's most versatile HomeCare device every single part of the product to be perfect.
Physical Specifications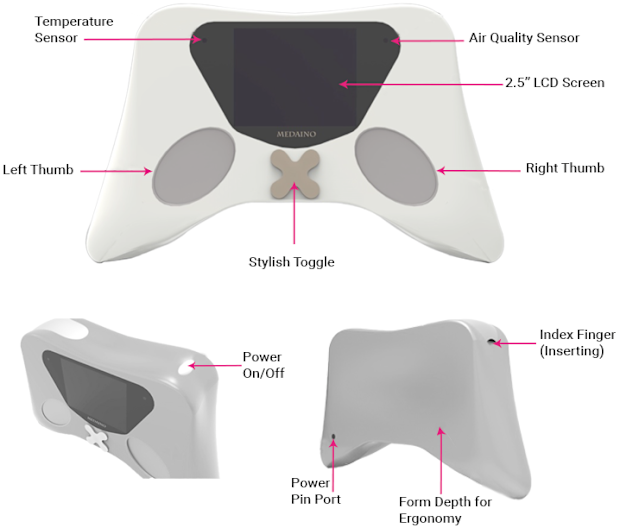 Introducing the Medaino's H.O.M.E. It's the most intelligent & robust homeware device out there. Tough enough to handle all the household damages. Its ergonomically designed for the complete family.
Technical Specifications
Medaino's H.O.M.E's high-quality electronics are durable, energy efficient and designed with surface-mount components in mind. All parts are carefully chosen to be optimized for mass production.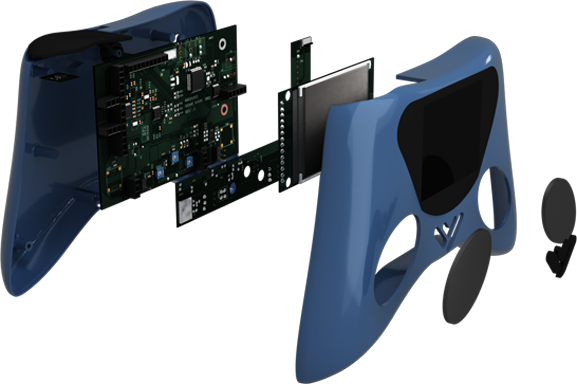 Recharge Once In 3 Months
The H.O.M.E. runs on 1100 mAh Rechargeable LiPo Battery & have a minimal battery consumption. It can run upto 3 months in one charge for your complete family.
A Versatile HomeCare Device
The H.O.M.E. is a rugged device that wirelessly syncs with your smartphone via WiFi & Bluetooth (BLE), automatically adjusts to the current time zone, and can update automatically. It has a powerful MicroController, also has intricate & robust circuit.
RoadMap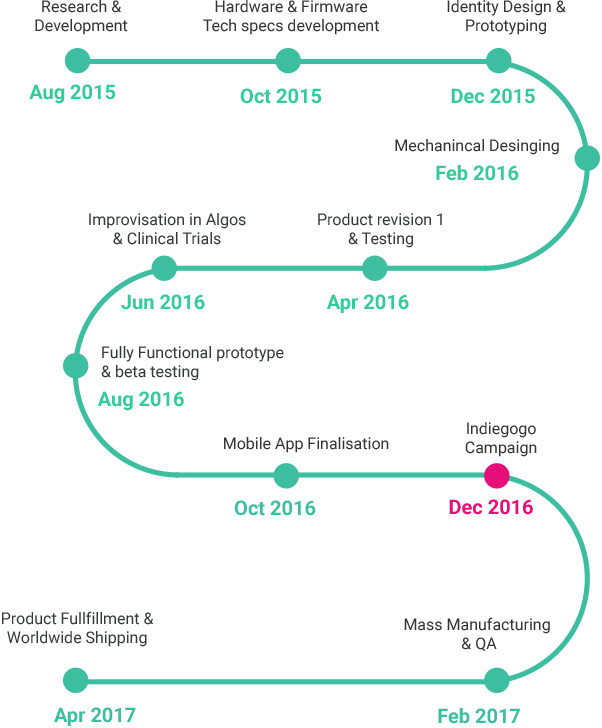 To reduce risk, we are working with an Italy-Based product manufacturing partner who has an excellent track record shipping millions of units of products, including some complicated & intricate space grade equipments. We are giving our best to provide the world with a best quality product.
Medaino's Team
Medaino's team is composed of experts in Medical Signals, Embedded Electronics Engineering, and consumer product development and manufacturing. The core team consist of post graduates from Stanford, IITs, and NSIT. Our manufacturing director has over 25 years of experience and has shipped millions of units for leading technology companies.
FAQ
When will I receive my H.O.M.E.?
Delivery of the H.O.M.E. is currently scheduled for the end of April 2017.We will provide continuous updates about the development and production schedule during and after the campaign.
What is the warranty?
H.O.M.E. Device by Medaino comes with 1 year limited warranty. We also ensure that every unit is free from manufacturer defects and handled with the utmost care during shipment. Also all the devices purchased via crowdfunding platforms comes with lifetime warranty.
Why Order Now?
We will process shipments in the order that we receive them. Backers who pre-order first through this campaign will receive their H.O.M.E. from our very first production batches that have been fully tested and prepared for mass production.We are offering incredible discounts on all pre-orders of H.O.M.E's in return for your support. You will never find H.O.M.E. at these low prices again!
Why do I have to wait longer than usual?
This is not just pre-orders: You're helping to build the device, and we need to know how many to make before we can start production. This is the first of its kind, and you'll be glad you waited. We will send you updates while we work to produce the first batch.
What is the accuracy of the Device?
Every H.O.M.E. device is manufactured at an ISO 13485 certified manufacturing facility. Our robust quality management system ensures we react quickly to any customer feedback.
Are clinical trials done for the device?
During the alpha & beta testing of the device, the device is clinically tested on 500+ patients.
What will happen if my device is not connected with any wifi or bluetooth?
Data will be saved in the device & will be sent on to the server once its connected to wifi or BLE. We dont want you to loose any of your data, so our device can store upto 30 days of complete family data.
Will there be the ability to do software updates to H.O.M.E.?
Your H.O.M.E. will get automatically software updates that are pushed directly to your device. You will not be required to do anything to update your H.O.M.E..
Can I pair multiple devices?
You can pair each H.O.M.E. one smartphone at a time. The Core Network connection between H.O.M.E. and smartphone, once connected, always remains connected and available for use. If you want to disconnect it you can.
How many users can use this device?
H.O.M.E. is a family device & designed keeping in mind the whole family. At a given point of time, at max 8 users can use this device.
How to set up multi-user profiles in the device?
Device picks the profiles from the mobile application its linked with & you can set the profiles in the mobile application. It will not allow you to set more then 8 profiles at any point of time.
Where can I learn more about Medaino?
We're glad you asked! Learn more about our products at: www.medaino.com. If you have any questions you can also email us at info@medaino.com
Any other way to Help?
Of Course:
Ask your folks to get the word out and make some noise about the campaign, ask them to help us.
Share our Facebook & Twitter posts.
Use the Indiegogo share tools to share the campaign & earn the credits.