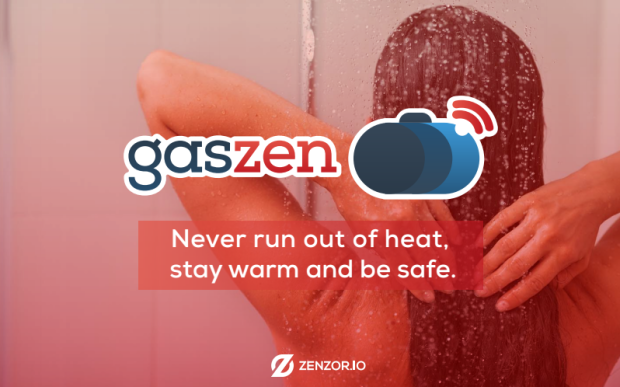 Have you ever...
Run out of gas while cooking a delicious bacon omelet?
Stopped enjoying your warm and relaxing shower because the water went cold?
Wanted to increase your gas savings?
These things have also happened to us, which is why we asked the question: why do these things keep happening? The answer: there is no simple solution for always knowing your gas levels.
We decided to create GasZen, the device to monitor your gas tank levels directly from your smartphone, with the comfort of having notifications when you are running low.
We did the research and analyzed the needs of consumers and accepted the challenge to create the first tank monitor that is easy for anyone to use. Your device is affordable enough and pays for itself. Your GasZen app has an incredible user experience and also creates valuable information for the gas suppliers, so they can be more cost efficient. Our solution is a WIN-WIN-WIN.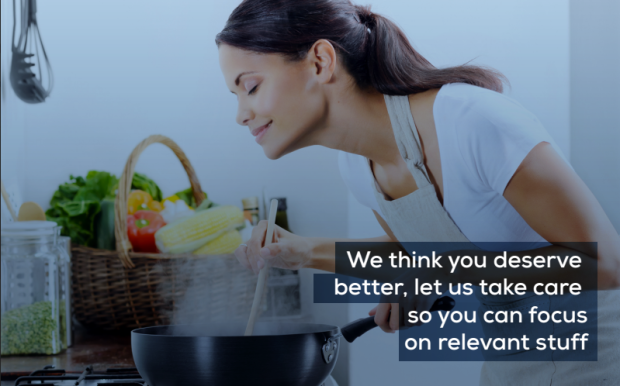 Who is the GasZen for?
The GasZen was designed for home automation lovers, who want control, safety, and savings. GasZen is both elegant and tough, and the compact design, makes it AWESOME! You can install it easily on your stationary propane tank. No other tank monitor brings all these features together in one extraordinary system.
Check out the incredible unique GasZen Features: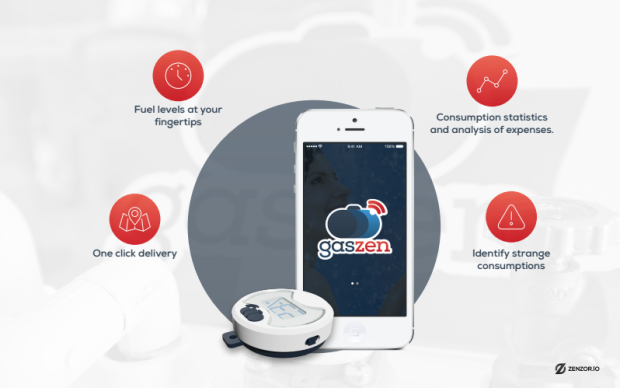 "The new brain for your gas tank"
-Fuel levels at your fingertips
-Customizable low gas alerts (15% by default)
-Gas supplier ranking list
-Easy ordering and "In App" payments
-Save money with consumption statistics
-All your tank´s info in one place
-Bistable display
-Battery that is replaceable and has up to a 3-year lifespan
-Not intrusive and easy to install
-Ready for IOS and Android
-And more features with continuous software upgrades
GasZen is for those who want information at their fingertips.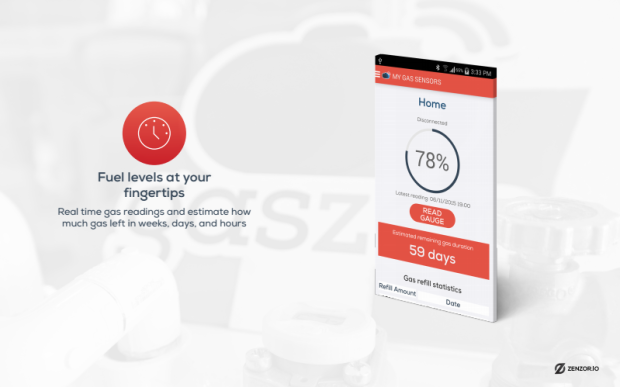 GasZen lets you see the percentage of gas you have and shows an estimate of gas remaining, based on just a few days of consumption. It also reminds you before you run out of gas, with customizable alerts.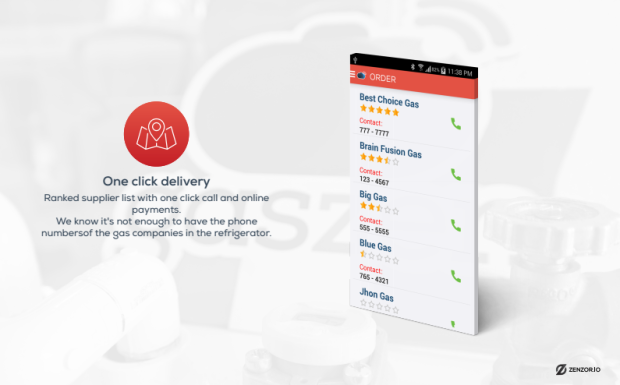 You will no longer have to find the phone number of your gas supplier.
Ready for the pool party? You know, the one where you told all your friends that you had a heated pool? Well, let's just make sure your pool isn't "chilled like your drinks. You can sync all your gas tanks to get information when you need it.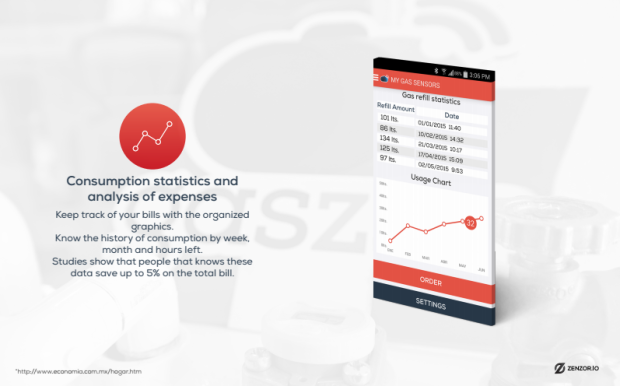 Did you know that by having your consumption information in easy to understand reports, you're more aware of your spending, so you can save money and make smarter economic decisions? Studies show that consumption of services is reduced by about 5% when the user has these consumption reports.
How so you install it?
3 Easy steps:
1. Your outdated gauges will have 2 screws. Take them off with the gauge.
2. With the same 2 screws, install GasZen, in the same position as the old one.
3. Sync it with your device (See the sync photos for easy installation)
DON'T FORGET!
THE ELDERLY
We care about our elderly loved ones. What better than having automated solutions for everyday problems, having the opportunity to take care of them, and making them feel comfortable. Sync your smart phone with the GasZen device installed in their gas tank and literally make them feel warm and safe.
FROZEN PIPES
Winter is coming and that means frozen pipes, wich cause an average of $20,000 in damage, according to the insurance industry. That doesn't include the many priceless things that can be destroyed, like photos, documents, and gifts. That's why tank monitor solutions are totally profitable.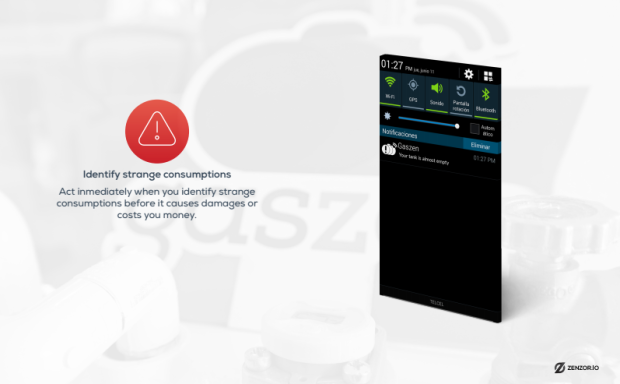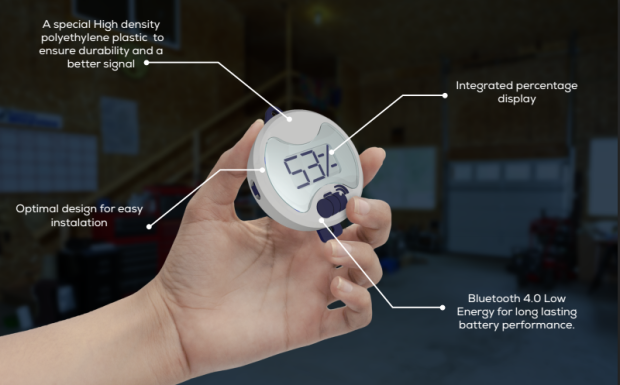 Risks and Challenges
We are very confident in our fundamental technology and that our team is able to deliver everything on time. We have set realistic deadlines, which will ensure that all our supporters receive what we have promised them on time. However, we will never ship substandard products and we are very open with our contributors, so we will always communicate the major challenges we are facing.
Other ways you can help
Spread the campaign with your family and friends, use your social networks.
Tell us what you think in the comment section.
Get your GasZen device for free! Share this opportunity with 5 friends who purchase their own device and get yours for free.
With your help
We will be able to use GasZen to improve the way of life for everyone who uses gas and ever worries that they won't have gas when it's needed the most.