Eart Watches, Saving the Planet one watch at a time
This project has already launched.
EART [pronounced ART] automatic watches are crafted with recyclable siliconestraps, 316L stainless steel, and high-grade naturally growing Sapphire crystal. Assembled with scrupulous detail, our watches are designed with a sleek and minimalist approach advocating our planet by backing three purposeful causes; cleaning our oceans, saving our rainforest and to stopping climate change.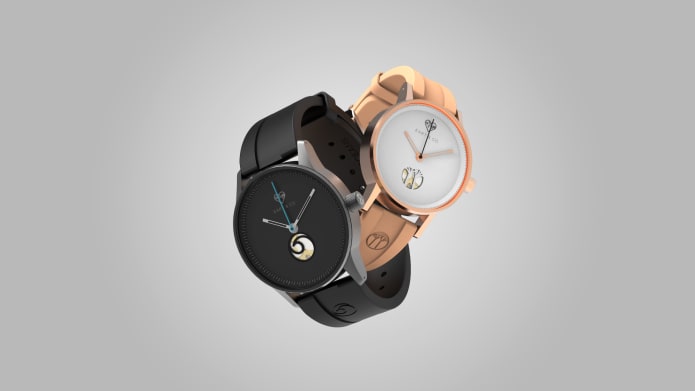 Every component and element is designed, developed and produced with inspiration and respect for Mother Earth.

45mm and 42mm Elegance
EART watches feature a meticulous craft of matte black and rose gold design with a wide, stylish, 45mm and 42mm faceplate packaged in a recycled paper-made gift box.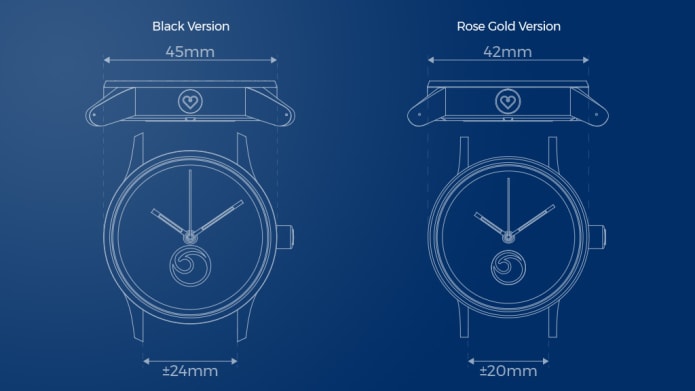 Automatic Movement
Miyota 8N24 automatic movement, used by many reputable watch makers, provides Japanese precision and high functionality with a power reserve over 40 hours, twenty-one jewel three-hand and -20 ~+40 second accuracy per day.

Recyclable Silicone
Heat resistant, durable, stable and with an arsenal of numerous uses, EART watch straps are made up of a comfortable silicone material. This material repels water, high tear strength and holds the ability to be reused in many other fashions after its life as a watch strap.

Sapphire Crystal
EART watches are fitted with high-grade sapphire crystal, one of the most resistant materials there is. This crystal is naturally grown and the second hardest matter on our planet. Selected to ensure durability to coincide with our quality product.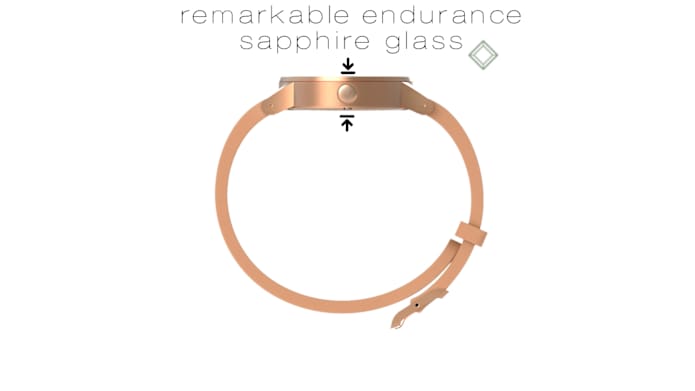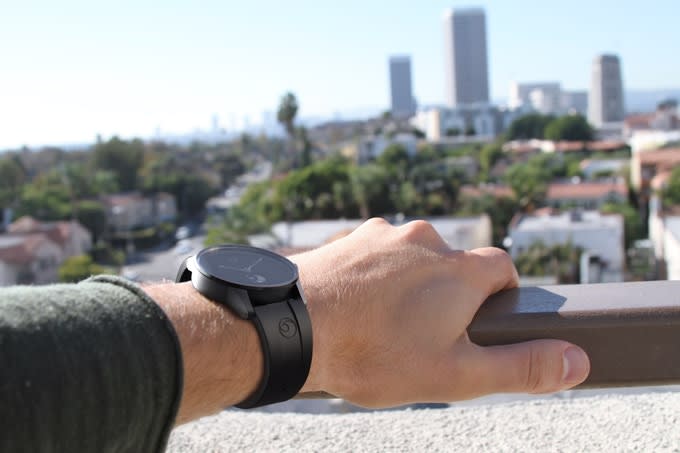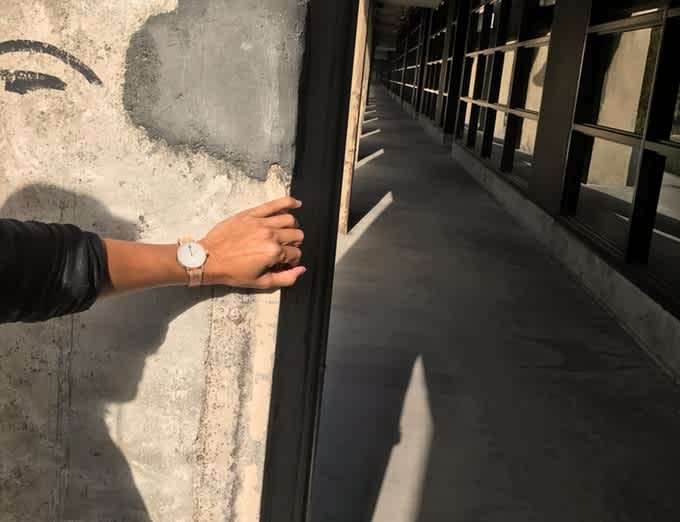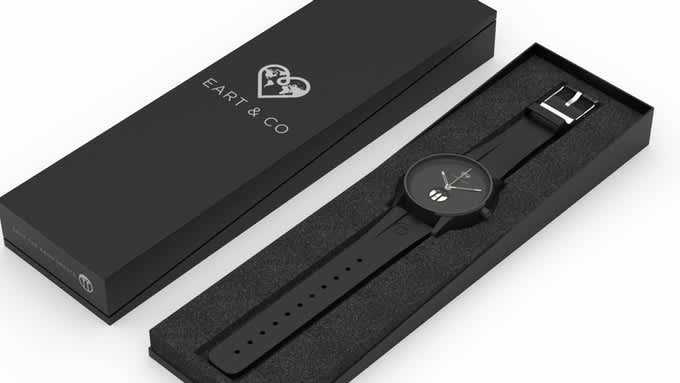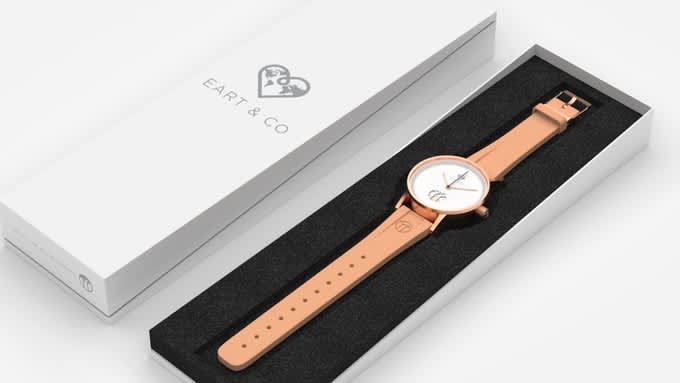 316L stainless steel
One reason EART uses 316L stainless steel is the lower carbon content. This material is highly resistant to corrosion and provides endurance in high temperatures.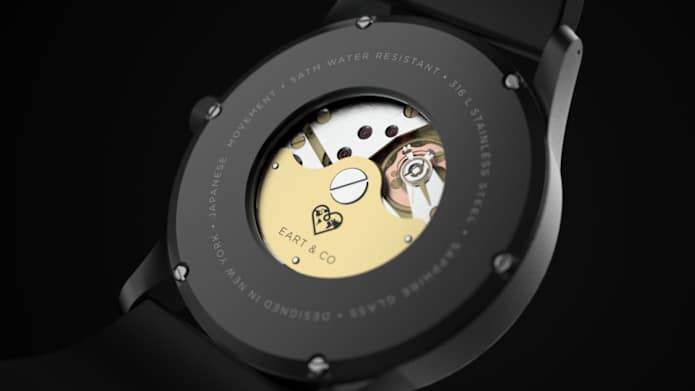 THE CAUSES
EART & CO. is a reflection of our love for creating beautiful accessories and our respect for Mother Earth. In that, we have made it our mission to advocate causes that protect our planet supporting causes in relation to our oceans, rainforest and climate.
10% of all proceeds go to the cause of watch that you select.
CLEANING OUR OCEANS
EART & Co. supports The Ocean Cleanup which develops advanced technologies to rid the world's oceans of plastic. A full-scale deployment of their systems is estimated to clean up 50% of the Great Pacific Garbage Patch in 5 years.
The Ocean Cleanup thinks outside of the box against conventional methods which would take a significant amount of time, energy and money. They're developing passive systems that allow more efficient systems to accomplish the goal that EART believes in with cleaning our oceans. 10% of all proceeds towards our Ocean Watches will be directed to this cause
SAVING OUR RAINFOREST
In respect to our Rainforrestrest design, EART & Co. back One Tree Planted which oak with amazing Reforestation Organizations around the world that have been planting trees with a proven track record. Every dollar donated plants one tree.
They plant in four regions around the world - North America, Latin America, Asia and Africa. With further support there is no reason their geographical coverage cannot grow. 10% of all proceeds towards our Rainforest watches will be directed to this cause.
STOP GLOBAL WARMING
Uniform Concerned Scientist and engineers develop ad implement innovative, practical solutions to some of our planet's most pressing problems, including Climate Change. They rely on individuals like you for ending and we at EART & Co. dedicate our Climate Watch Design toward this cause.
There are many ways to contribute daily on our own to improve our current conditions and we see this as just one more opportunity to make a difference. 10% of all proceeds towards our Climate watches will be directed to this cause.
Unisex Lava Stone Bracelets of 3 causes

45 mm | Black | Oceans | Rainforest | Global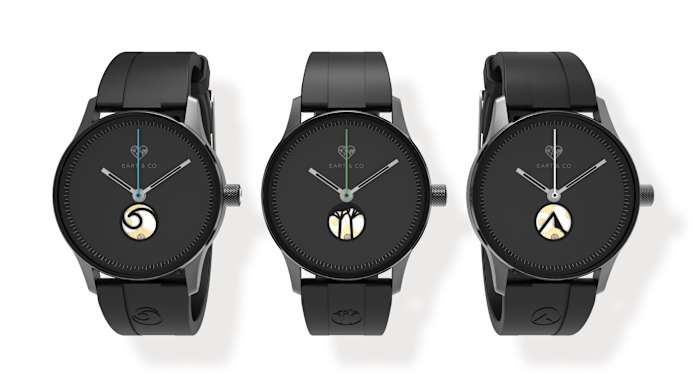 42 mm | Rose Gold | Oceans | Rainforest | Global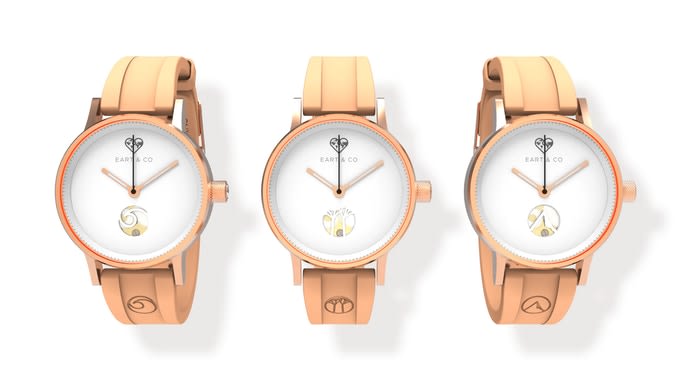 MADE WITH LOVE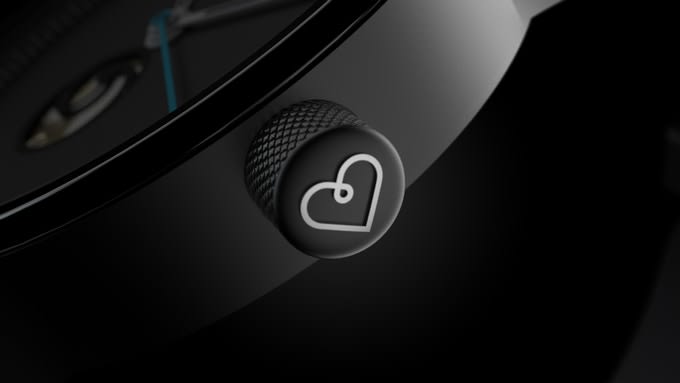 Risks & Challenges
With your help we are able to officially submit our automatic watches into production. With this first major order, we estimate 3 months to deliver after the campaign is complete and it is our promise to fulfill your purchase as fast as possible without hindering our intent to produce a high quality product. Thank you for your patience and belief in Eart.
For any questions regarding your reservation and order please do not hesitate to contact the Eart team.