Greetings Indiegogo'er!
It is with great pleasure and deep pride that we introduce to you our baby.
The Budlocker is our attempt to inject real innovation into a niche that currently sees none, we wanted to evolve the smokers box model and give marijuana smokers a real product to keep their weed, papers, pipe and grinder in. Not just that, we wanted it to be smell proof and secure too!
Over the last year we have bought competitive smokers boxes and reviewed the market leaders on our website Smokebits.com as part of our competitive analysis for this project. Based on this research, we have reason to believe that the Budlocker is probably going to be the worlds best smokers lockbox.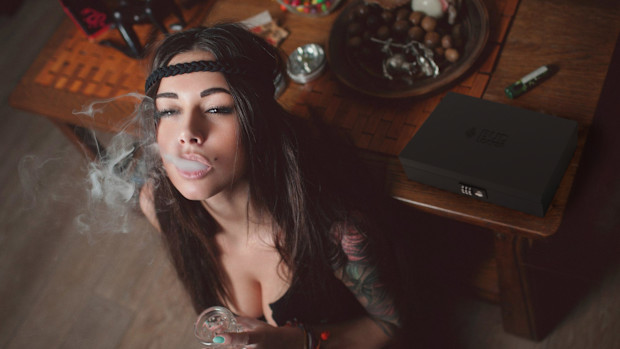 Thats where you come in, we need your help to make these innovations a reality and we need your help to take the Budlocker to market, join us on this journey.
There are some killer features in our design that you will not see in any other boxes our there and we are really excited about them. We designed this box to be simple, easy to make and made to last, because in the end we realised that what smokers really need is a box that just works and will always work, not one with LED's, magnetic locks and fingerprint sensors like we first planned.
Before we launch into our killer features, if you are interested in learning the story behind the Budlocker and why we made it, if you are wondering why you even need it, then click here to read Smokebit's story on the Budlocker origins.
Onto The Budlocker Magic (aka our USP's)!
Please note that we have filed provisional patents on this design filed with the USPTO under 35 U.S.C. §111(b).
The Budlocker works just like any other box in that it opens and closes when its unlocked, but how do you unlock it? You flick the AK47 assault rifle safety off is how!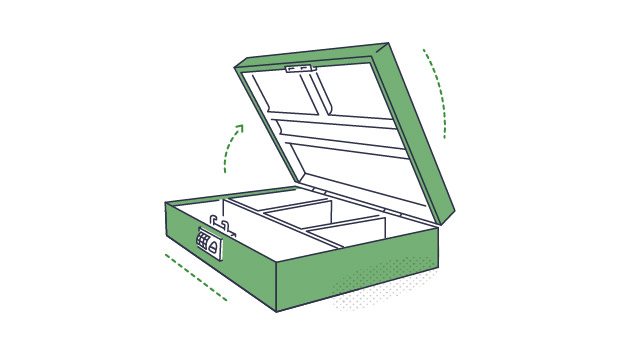 GunLock | A chunky combination lock with gun safety release. We took the design from the AK47 assault rifle and its really important to us that it feels like you are using the safety on an AK47 when you unlock the Budlocker, don't ask us why it just feels right.

StinkSeal | A rubber seal to keep those stinks in the box, because when your weed is good, it reeks! Best to keep those smells safely contained away from anyone who may not approve, or those who like to smoke your weed when you are at work.

SlipHinges | Reinforced hinges designed for heavy use. The biggest problem with existing smokers boxes is weak hinges, we dealt with that problem and used titanium bolts because thats what fighter planes are made of and also because we allowed ourselves the luxury of being fancy with the bolts.

​LidTray | The lid of the box detaches and doubles as a rolling tray. The best bit about the Budlocker is that its got an awesome rolling tray built right into the lid. Even better, the tray has got little grooved 'compartments' to hold your papers, weed and anything else you need to roll up, keeping everything tidy.

Where Are We At Right Now?
Right now we are still in the design stage, we just finished our final designs and preparing to move into the prototype stage, currently working with IdeaReality.co.uk to properly produce our first sets of prototypes, an essential stage on the road to production.
We need 6,000 GPB to fund our development through the different prototype stages until we have successfully created a production prototype, one that matches the appearance, function, and manufacturing methods that we will use in the final product.



How Exactly Will You Spend The Money?
Almost all of the money spent will go to IdeaReality.co.uk so that they can put together the different kinds of prototypes for us. There are key steps that need to take place and be paid for.
Concept Evolution : Right now we have some beautiful 3D renders of the Budlocker, but they need to be turned into engineering CAD data and be prepared for initial prototype production. We need to integrate our chosen components into the final design and specify exact component models.
3D Printed Prototype : We need to create a number of 3D prototypes for testing purposes from he engineered CAD data we compiled in the previous step, we want to be able to feel the box, its size and function before moving on any further, adjusting small measurements when needed.
2D Production Drawings : We need to create a set of schematics for our cabinet maker to follow when building our first materials prototype, different from a functional prototype, the materials prototype will use the exact materials we plan to use in final production.
Wood Prototype : Working with out cabinet maker, we will be testing different woods before making any final decisions on materials to make sure we have the right wood exterior and interior for the Budlocker before actually making it.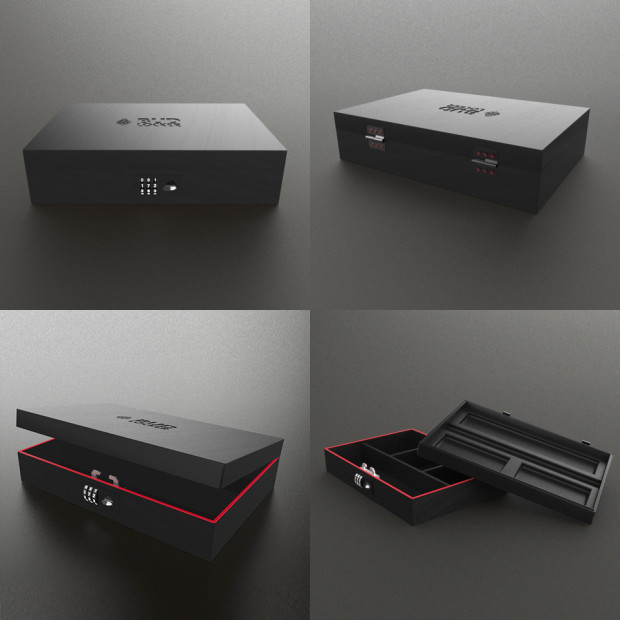 Besides Backing Us, How Can You Help?
Help us create the worlds greatest smokers lockbox by telling us how you think it should be!
Join Our Focus Group! We have different models planned and would love to hear what you think about the current budlocker models we want to launch.
Join Our Advisory Board! We are building a special advisory board of designers, industry professionals, makers, distributors and manufacturers.



What Else Do You Need To Know?
A few disclaimers that you should definitely know people!
We are new to physical product design and currently working our way through a steep learning curve in materials, production methods and prototyping. We have partnered with industry experts IdeaReality.co.uk to help us produce our various Budlocker prototypes.
We are currently building a Advisory Group of experienced industry insiders, makers, manufacturers and enthusiasts, with them we plan to work our way through the design > prototype > production process in a steady and measured way.
Being experienced startup people, having previously launched technology companies we have no fear of complexity, no fear of the unknown and we learn quickly.
Working in our favour is the idea that we kept the design of the Budlocker simple, there are no electronics and no real complexity except for the lock mechanism, this will hopefully make it easier for us to get through the prototype stages and get the Budlocker made and to market.
You better believe our first design was super futuristic, it had LEDs, it had magnetic locks, it had a fingerprint sensor and even a glowing logo, but common sense prevailed. One day though ;)

Win a FREE Budlocker!
We are going to watch out for those super fans who make the most noise about us on social media and give them a FREE Budlocker once we launch the final product. Make some noise! Help us get work out about our campaign, let others know, share this project on social!
Thank you so much for reading, thank you so much for watching our video, thank you so much for thinking about us and thank you in advance for telling your friends about us.
If you are interested in learning the story behind the Budlocker, check out my article here not he Smokebits.com website where I conduct my competitive analysis. If you have absolutely ANY feedback on our campaign or product then please send us a message to info (at) budlocker.co.uk.
From everyone at Team Budlocker, we sincerely appreciate your support!