BLINCAM is a wearable camera that responds to winking and blinking.
It doesn't simply respond to ordinary blinking, though--you have to give a noticeable wink (or blink, if you aren't a good winker).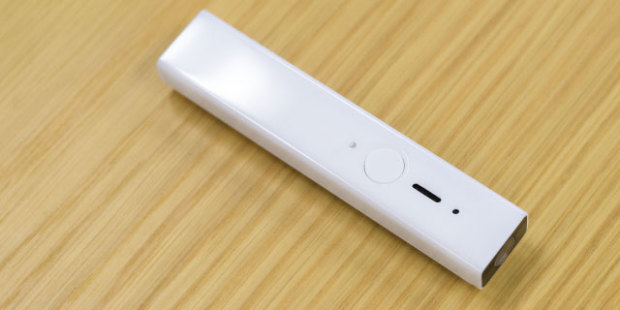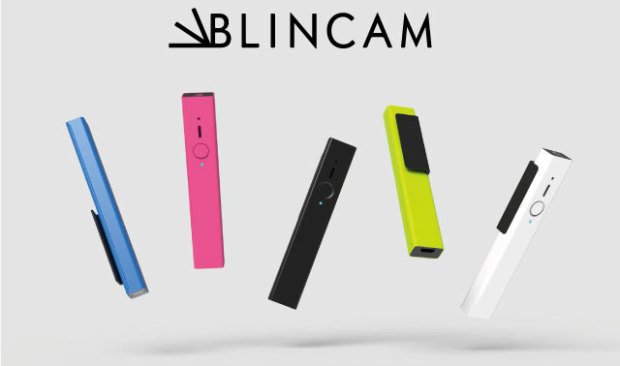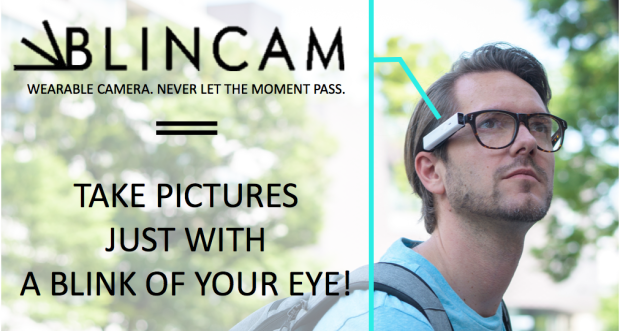 BLINCAM is a new type of camera - let's explore the world with BLINCAM!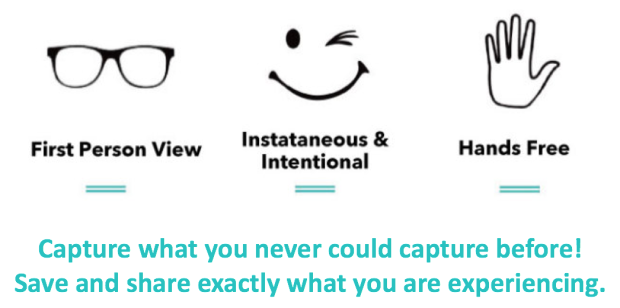 When you catch your family and friends off-guard making an interesting expression or you see a touching scene, whipping out your smartphone to take a pic will be too late.
But with BLINCAM, you will never let the moment pass.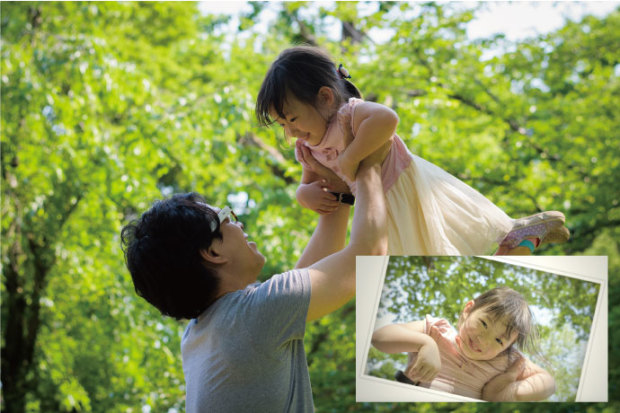 You catch a great view as you ride your bike--snap!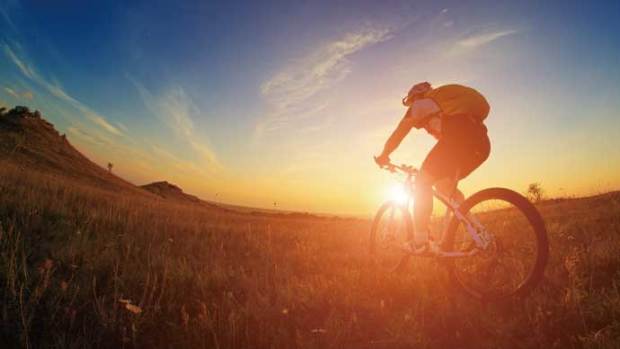 Your hands are busy as you cook a meal. Snapping a pic is no problem!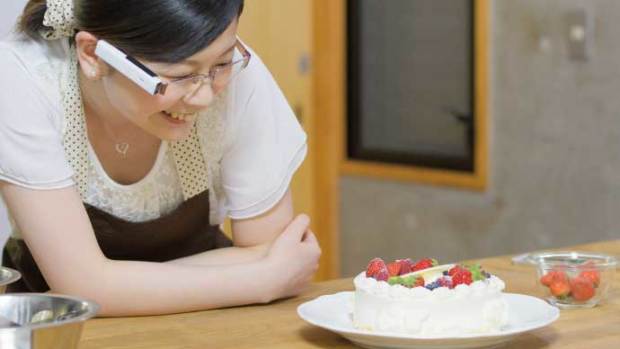 Your hands are full of luggage on a trip. Now you can snap a pic!When watching a sporting event, you don't want to have your eyes glued to your smartphone -- you want to be able to look up and enjoy the game with your own eyes. In these cases, too... Snap!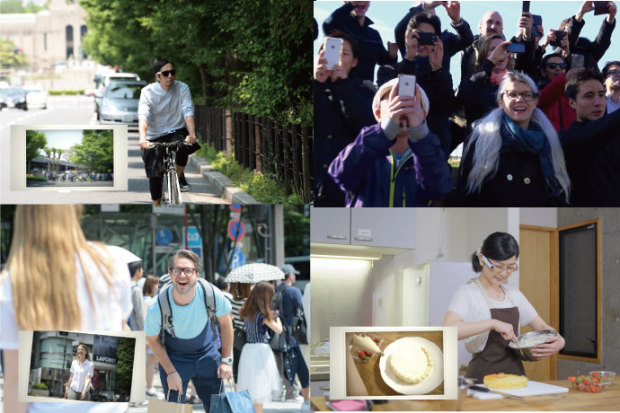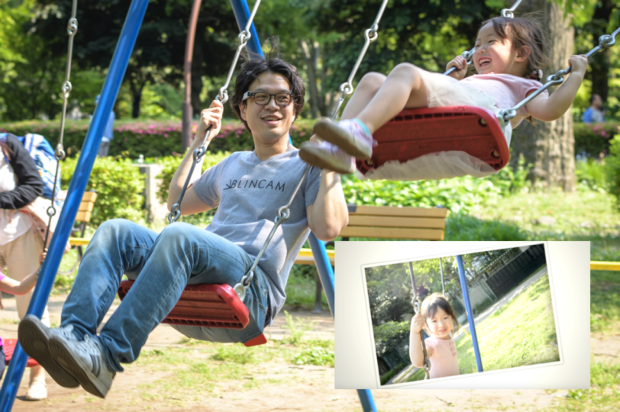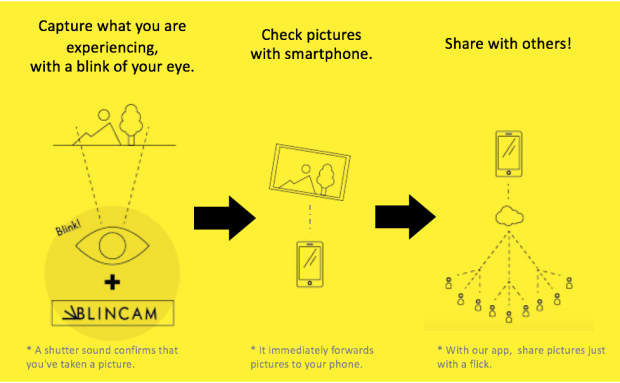 Getting started:
Download the BLINCAM app and sign up
Follow the instructions to pair BLINCAM to your smartphone over Bluetooth
Attach the BLINCAM
Follow the guidance to begin calibration
*You will be asked to slowly adjust the position of the BLINCAM while blinking several times and finding the best position for you.
You're finished!
Usage:
Put on your glasses.
Set the BLINCAM switch to the on position and attach to your glasses.
*It will automatically pair with your smartphone.
Wink to snap a photograph.
*A shutter sound confirms that you've taken a picture.
Launch the smartphone app.
Photos are displayed in the order taken; simply flick with your thumb to sort.
Attach the device to your smartphone over USB to mass copy photos.
Share your photos online or on social media.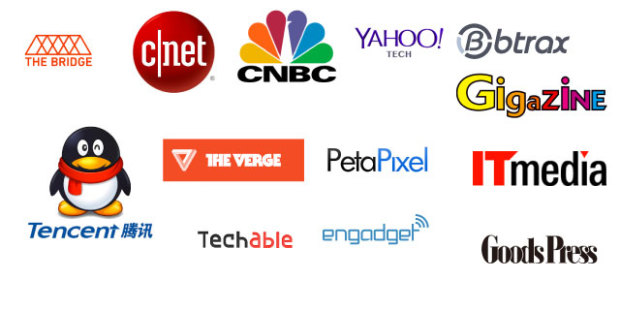 Our video hit more than 5M PVs on CNBC!!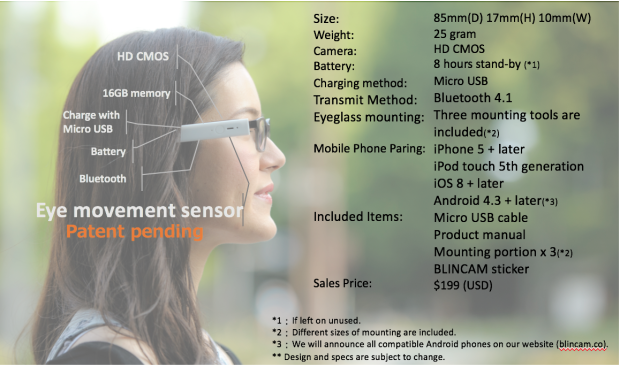 Two colors are available: Black and White.
(We will send all backers a survey form after the campaign finish, asking for the color.) If we reach our goal, five colors will be available! Black, White, Blue, Pink and Green!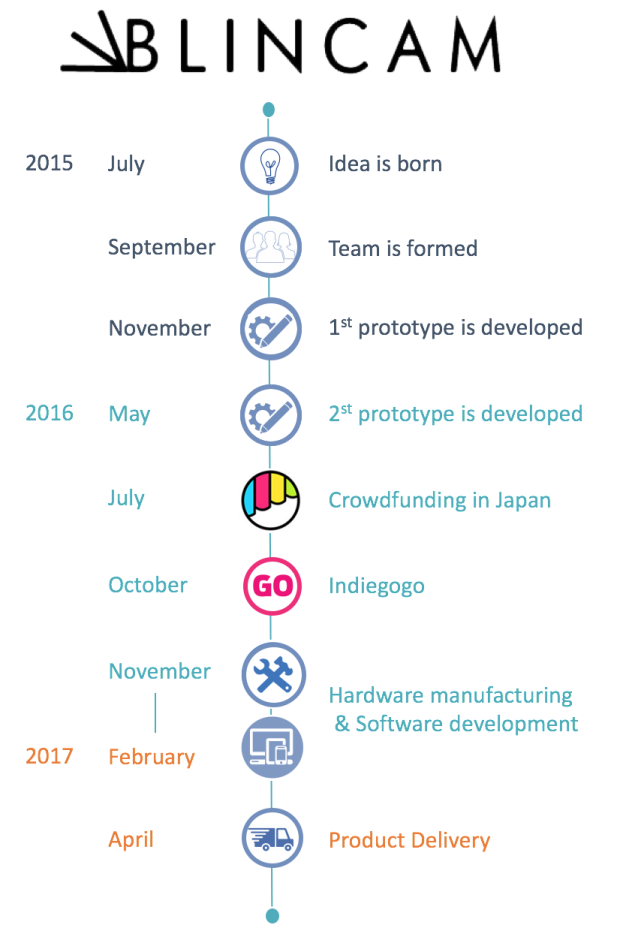 All purchase through Indiegogo are scheduled to be delivered in April 2017!



About the product:
Q. I live outside of United States. Will you ship to my country?
Sure! We ship worldwide so won't be a problem.
Q. Can I wear BLINCAM with sunglasses?
Absolutely yes!
Q. What glasses can I attach BLINCAM to?
The product comes with three attachments used to attach to glasses. These will allow you to attach BLINCAM to most standard glasses. There is a possibility that it may not fit glasses with a unique temple size that is very thin or thick.
Q. Isn't this product heavy?
The product weighs in at 25 grams (about 5 coins) and is designed to be so light that you won't notice it.
Q. How accurate is the wink detection?
Tests have confirmed over 90% accuracy with the current prototype, and virtually no delay between the wink and the picture. We plan to continue testing and calibrating the device further before it ships.
Q. Does the device mistake normal blinking for shutter snapping?
BLINCAM features a sensor that is tuned to not detect ordinary blinking, so it should not misfire. However, there may be cases (about 10%) where it mistakes normal blinking for a shutter snap.
Q. I'm not good at winking. Can I still take photos?
Instead of winking, you can simply close both eyes firmly to take a photo as well.
Q. How do I align the focus?
The BLINCAM features a fixed focus and is designed to be in focus in most cases. You cannot focus on specific objects or subjects or intentionally blur the background.
Q. What about photo blur from vibrations?
The BLINCAM does not feature a blur correction feature. If engaged in intense movement, the photos produced will be like those taken on a smartphone in equivalent circumstances. We suggest stopping your movement before taking a photo.
Q. Can the BLINCAM take videos?
The BLINCAM only takes still photos. If there is sufficient demand, we may consider adding video in the future.
Q. The battery life is listed as eight hours on standby. How long will it last when in use?
While it varies by the volume of photos you take, we estimate about four hours.

About the app:
Q. Do I have to have the app to use BLINCAM?
No. The device can be attached to a computer via a Micro USB cable to transfer data directly. The files will be browsed in the same fashion as when you insert an SD card or other external media in your computer.
Q. Can BLINCAM be used on iOS and Android?
Yes, it supports both systems. Please refer to the Specs document for supported devices and OSes.
Q. Can BLINCAM be used with feature phones?
Unfortunately, the system does not support feature phones.


Usage environment:
Q. Can the BLINCAM be used overseas?
Yes. Note that connections to web sites and the cloud depend on your particular Internet connection.


Miscellaneous:
Q. Privacy
BLINCAM should not be used in public locations or other venues where it would infringe on the privacy of others. The video includes a scene of a user winking at a cafe, but the BLINCAM was originally developed to let you take photos of your private moments with your family and when engaging in your personal hobbies. Please respect the privacy of others when using BLINCAM.
BLINCAM is designed to be easy to attach and remove. When in a public space or when not using the device, you can conveniently detach it. BLINCAM is a special camera that responds to winking -- no hands required. While a shutter sound is produced, it is intended for your own confirmation and is not a loud sound that will disturb others. As with a smartphone, respect the privacy and rights to likeness of others when photographing, sharing photos, and posting online so as not to infringe on the rights of other people.


We're a team of dreamers, designers, engineers and problem solvers. Our goal is to help people to enjoy their life with our technologies and ideas!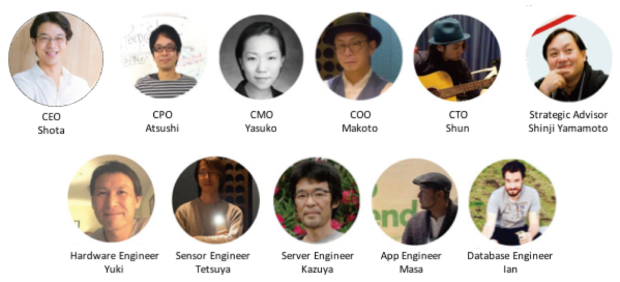 The company was founded out of a simple idea--wouldn't it be great if we could snap photos of our families and friends when they're acting naturally? Not posing for a camera, but with all the expressions of joy and surprise you have as you actually live your life.
BLINCAM is more than a gadget to us. It's about remembering the world in an entirely new way.

Have you ever noticed that people in pictures from the 1800s are never smiling? The camera technology from those days meant they had to sit still for 15 minutes or more for a single picture, so it was too hard to smile for that long. As a result, the happiness of an entire era of people has been lost with time.

Today we can capture smiles, but we rarely capture moments. Our phones, snug in our pockets, capture only the planned, the posed, the expected. They capture the action as it passes us by, having stepped to the side to take out our phones and line up a shot. They miss when your friend laughs so hard that milk comes out his nose. They miss the tears in your lover's eyes when you pull out a ring and ask her to marry you. They miss when the baby in your arms wakes up to your face and laughs.

Our backers will be the first to capture these moments, to forever preserve the special moments in their lives the way they really saw them. All it will take is a blink to let you, your friends, your children, and even people hundreds of years from now step into your life during your happiest moments.
We invite you to make history with us.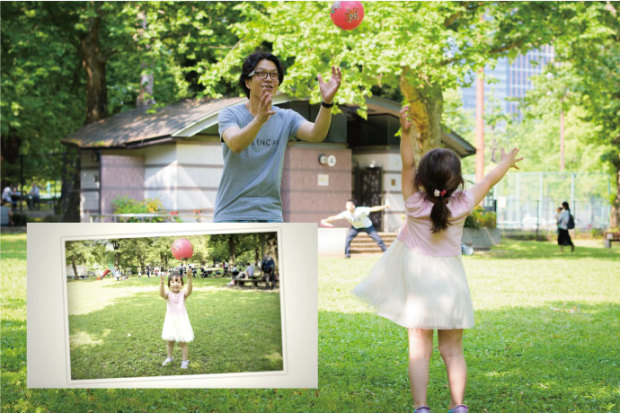 Pleaes reach out to us at info@blincam.co if you have any questions!!