BIOVITAE - the health protection you always needed
This project has already launched.




WHAT IS BIOVITAE® ?

BIOVITAE® is a combined LED+photocatalysis technology (patents pending), which can detox the air and the surfaces in your home (from bacteria and viruses, molds and fungi, allergy and asthma triggers, pollutants) and beat the smells (from cigarettes smoke, cooking odors, lingering odors, pet's odors).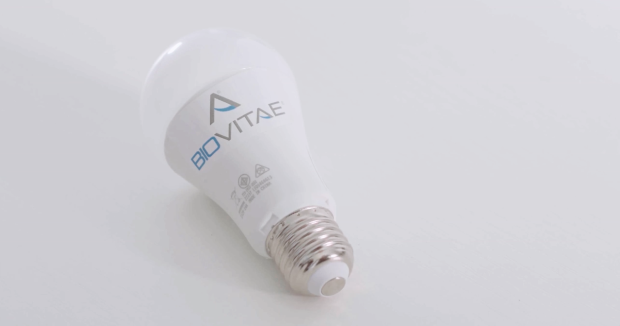 BIOVITAE® implements a white-light bulb that emits special NON-UV wavelengths, which proved to be effective in reducing the microbial load and preventing its development in all places where it is installed, while removing the VOCs (Volatile Organic Compounds) that impact on indoor air quality, offering a cleaner environment to everybody and protection from contracting infectious and allergic diseases.

This effect is achieved by a unique combination of the special NON-UV wavelengths emitted in the Soret band region, that have bactericidal effect, and the use of a nanostructured film of titanium dioxide (TIO2) that covers the light diffuser, and which activity is uniquely triggered by the light of BIOVITAE®.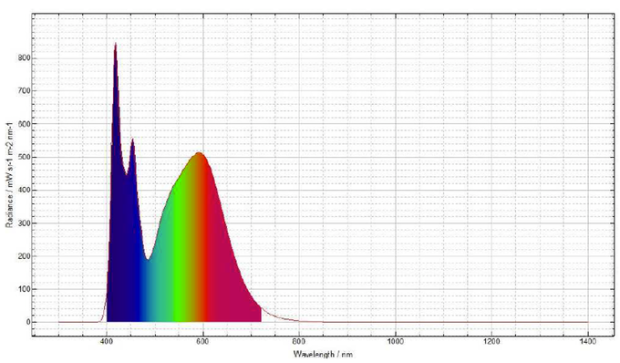 The below video shows an example of how photocatalysis works in BOVITAE®. In this case, an environment is filled with smog, which is an heavy compound. By activating the oxide component of the suspended particles that enter in contact with the surface of BIOVITAE®, where superoxide ions produced on the irradiated TIO2 surface react with the intermediate short-chain alkyl hydroperoxides that occur at low levels under smoggy conditions, a photo-induced redox chemical chain-reaction is started that dissolves the pollutants at an exponential rate.
What you will experience with BIOVITAE® is that all VOCs (Volatile Organic Compounds), like microorganisms, odors, pollutants and smoke, will literally disappear after coming in contact with the surface of the bulb, dramatically improving the air quality in your home. In fact, one only BIOVITAE® light bulb of can clean the air at a rate of up to 200 m3 (cubic meters) per day for typical VOCs, equivalent to a room larger than 80 sqm (square meters), A 5.0 x 5.0 x 2.4 meters room contains 60 m3 of air.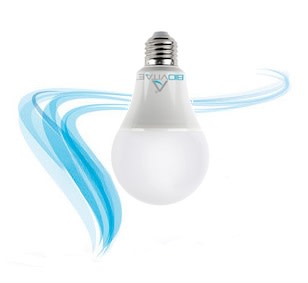 ON WHICH SUBSTANCES
IS BIOVITAE® EFFECTIVE ?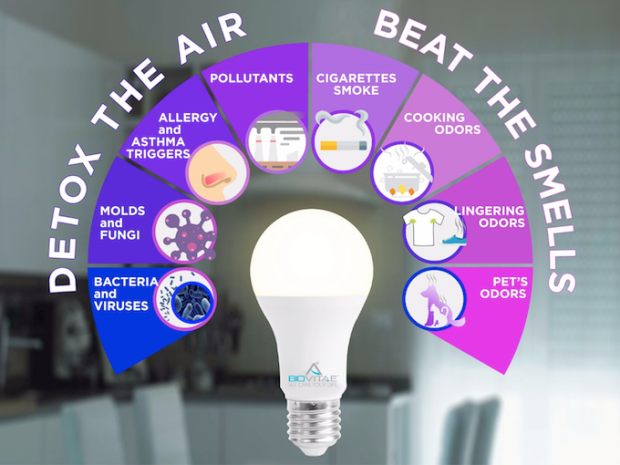 Bacteria and viruses are infective agents that can be spread by contact or by coughing and sneezing. BIOVITAE® operates its microbicidal action on microorganisms both by inducing a photodynamic inactivation of the bacteria residing on surfaces, and at contact by activating the oxide component and inducing a modulation of charge on the bacteria and viruses in the air.

Molds and fungi exposure can indeed cause adverse health effects, including infections, hypersensitivity disorders, and toxic/irritant effects from their by-products. Indoor building materials are among the main proliferation substrates for molds and fungi, and BIOVITAE® can prevent their proliferation or, at least, significantly reduce the amount of these microorganisms that grow on them.

There is a link between asthma and other allergic conditions, and an unhealthy environment is one of the triggers. BIOVITAE® will remove the allergens from the environment, destroying the kind of substances that can cause allergic reactions and discomfort.

Toxic air pollutants are poisonous substances in the air that come from natural sources (for example, asbestos fibrils released by abrasion or radon gas coming up from the ground), or from manmade sources (for example, chemical compounds given off by factory smokestacks). The photocatalytic action of BIOVITAE® breaks down any organic compound and other harmful substances back into their original chemical form of carbon dioxide (CO2) and water (H2O), creating a cleaner and safer indoor environment.

Experts say that cigarette smoke contains over 4,000 different compounds. A significant number of them are toxic (poisonous) and can damage our cells and many of them are carcinogenic (cause cancer). BIOVITAE® achieves both a qualitative and quantitative effect in order to significantly reduce particulate matters and the harmful substances present in it.

BIOVITAE® is the solution to eliminating tough apartment mixed cooking smells. It can safely decompose even the worst odors, making your home more comfortable and valuable.

The photocatalytic action of BIOVITAE® can decompose organic contaminants. Thus, any offensive odors from flesh, urine, feces, or bacteria from any source such as smelly shoes and athletic wear odors, will be a distant memory.

Because the photocatalytic action of BIOVITAE® removes odors, both biological and chemical, you can benefit from removing the main downside of having pets.

A TECHNOLOGY THAT ALSO HELPS FIGHTING
THE ANTIBIOTIC RESISTANCE EMERGENCY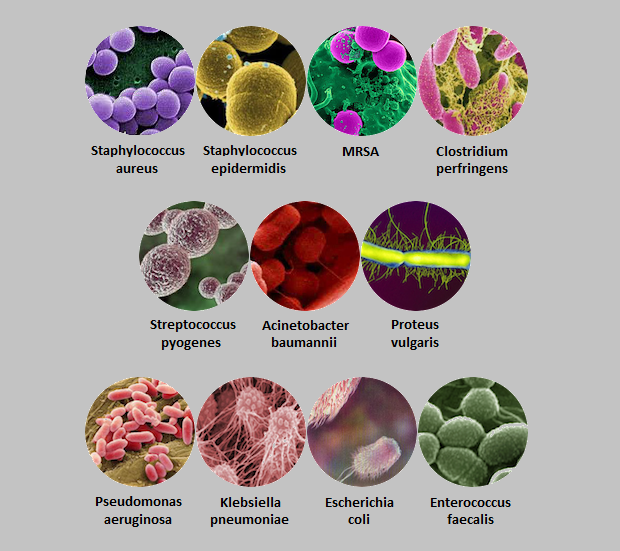 "Many of our precious medicines have lost their effectiveness to treat the bacteria causing common infections." (globalhealthaction.co.uk)
Antibiotic resistance is a worldwide emergency, coming from bacterial strains (superbugs) that challenge the effectiveness of the therapeutic response to infections. Superbugs have raised a global health issue that is expected to cause 300 million deaths by 2050, killing more than cancer.
BIOVITAE® is now the first line defense against antibiotic resistance. By maintaining a low microbial load in your environment, BIOVITAE® is an ally of both the immune system and antibiotics, because it not only helps the prevention of infectious diseases, allowing the immune system to reshape continuously, but also helps to maintain the effectiveness of any current medication.
BIOVITAE® works on all surfaces, with GRAM+ and GRAM- bacteria, on viruses spread in the air, as well as on spores, molds, and fungi.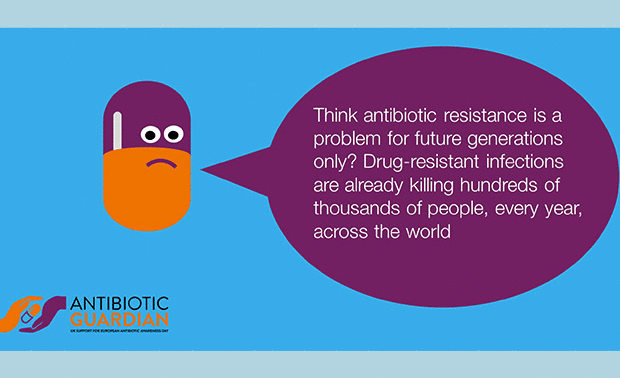 globalhealthaction.co.uk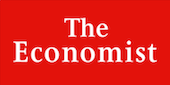 The Other Global Drugs Problem
http://www.economist.com/news/science-and-techn...
All around the world, drug-resistant infections are on the rise. They now kill more than 700,000 people a year. This neglected health problem is debated by the UN.

Antibiotic Resistance Will Kill 300 Million People by 2050
http://www.scientificamerican.com/article/antibiotic-resistance-will-kill-300-million-people-by-2050/
New report says pharma companies make more money from other drugs, so shy away from new antibiotic development. The true cost of antimicrobial resistance (AMR) will be 300 million premature deaths and up to $100 trillion (£64 trillion) lost to the global economy by 2050. This scenario is set out in a new report which looks to a future where drug resistance is not tackled between now and 2050.

Superbugs to kill 'more than cancer' by 2050.
http://www.bbc.com/news/health-30416844
Drug resistant infections will kill an extra 10 million people a year worldwide - more than currently die from cancer - by 2050 unless action is taken, a study says.

The Coming Cost of Superbugs: 10 Million Deaths Per Year.
http://www.wired.com/2014/12/oneill-rpt-amr/
A project commissioned by the British government has released estimates of the near-future global toll of antibiotic resistance that are jaw-dropping in their seriousness and scale: 10 millions deaths per year, more than cancer, and at least $100 trillion in sacrificed gross national product.

Bacteria Resistant to Last-Line Antibiotic Found in US.
http://sitn.hms.harvard.edu/flash/2016/bacteria-resistant-last-line-antibiotic-found-us/
In May, researchers identified for the first time a bacterial infection in the US that was resistant to the last-resort antibiotic colistin. Colistin was the last remaining antibiotic effective against all bacteria in the country – a weapon of last resort. This particular infection was sensitive to other antibiotics and was cured, but the presence of colistin resistant bacteria in the US (it was known to exist abroad) is an important and grim milestone.

HOW LONG DOES IT TAKE BIOVITAE® TO REDUCE THE BACTERIAL LOAD ?

First of all, it is important to understand that we all need to live in contact with bacteria of every type, because this is the way our immune system learns how to fight infections. But we must avoid to live in environments where the bacterial load is at such high levels to cause infections.
So, the sterilization of non-medical environments is not a healthy practice, because when we live in a bacteria-free setting we lose our ability to fight infections during everyday life.
BIOVITAE® comes with the task of "keeping low the microbial load", so that bacteria cannot have a harmful impact on your immune system, and your home or working place can be a safer environment to live in. In a standard installation, at 100cm from a surface, BIOVITAE® has shown to reduce the bacteria population up to 1 log (the 90%) in 24 hours under direct and continuous light beam.

CAN BIOVITAE® HELP ME TO KEEP MY PLACE CLEAN ?
Yes,
1) The plain cleaning routine is able to remove visible dirt, but can not stop the bacterial regrowth. The continuous use of BIOVITAE® can stop bacterial regrowth, giving a cleaner and safer place to live.
2) The photocatalytic action of BIOVITAE® removes the contaminants from the air, sensibly reducing the amount of dirt that can deposit on surfaces.
CLEANING ROUTINE - PLAIN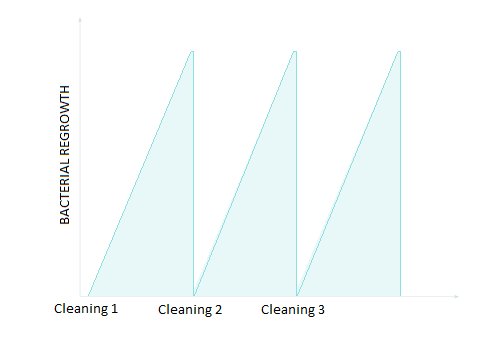 CLEANING ROUTINE - WITH BIOVITAE®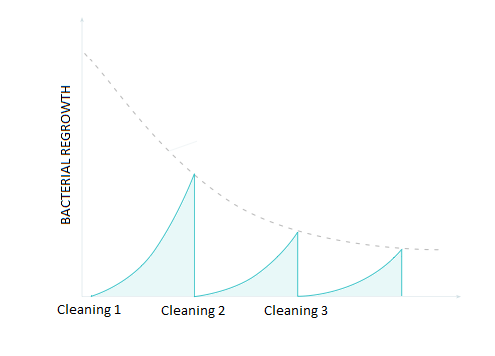 WHERE CAN I USE BIOVITAE® ?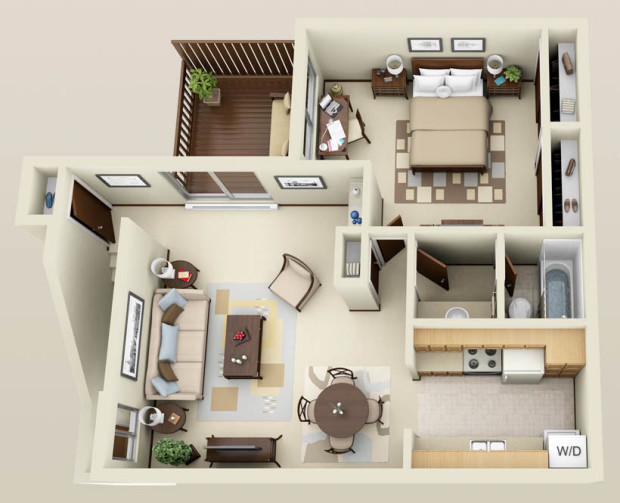 BIOVITAE® can be used anywhere also on a continuous basis, to ensure total protection and peace of mind for every one.
Protection from microorganisms and pollutants is important for maintaining a healthy environment either at home, where you should feel the safest, or in crowded places, where there are increased chances of catching any infection (e.g. gyms, offices, schools, pubs, restaurants).
Especially, protection from microorganisms and pollutants is important both for those with a still immature immune system, such as infants, or with a weak immune system, such as elderly or people with chronic diseases, and for all healthy people who are also vulnerable to contagious diseases and have a continuously evolving immune system.

IS BIOVITAE® SAFE TO USE ?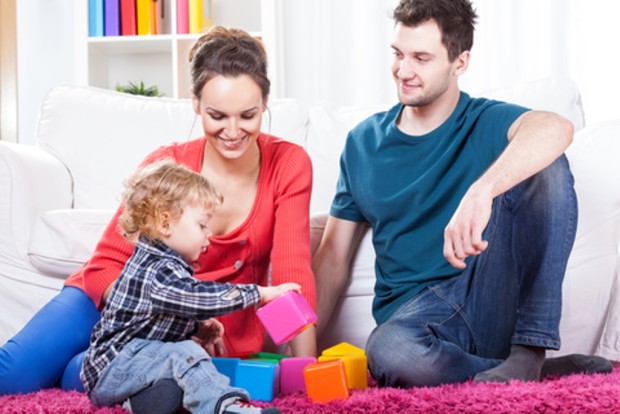 BIOVITAE® is a product that has been fully tested by the UL laboratories, and is a certified Class 1 medical device. It is totally safe to use with human beings, including children, and with dogs, cats, and small forms of life like birds and fishes. BIOVITAE® only destroys the kind of microorganisms that cause diseases and discomfort.
After that BIOVITAE® passed our audits, independent safety tests have been conducted by UL to certify that BIOVITAE® does not emit UV radiations, or other possibly harmful wavelengths, for example as determined by the guidelines of the IEC/EN 62471 RG 0 directive for photo-biological safety (safe for continued use in the presence of living beings). Also, the product complies with all most stringent internationally-regulated safety guidelines (LVD, EMC, RoHS, ENEC).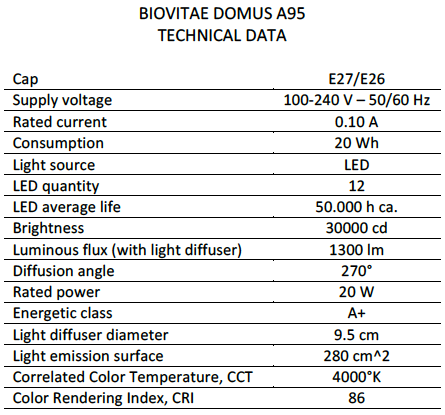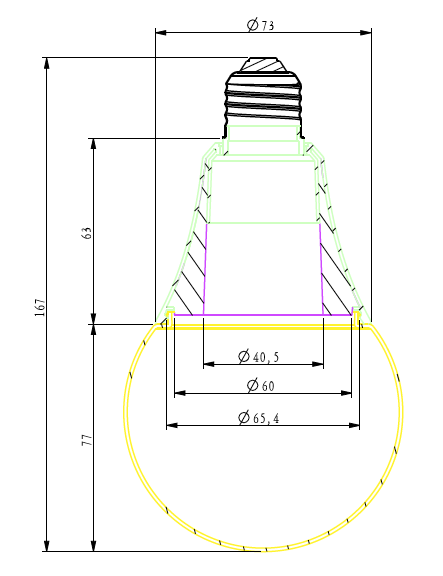 WHY BIOVITAE® IS THE BEST HEALTH PROTECTION EVER




HOW DO I RESERVE MY BIOVITAE® ?

We are now looking for help from the Indiegogo community to expedite the launch of BIOVITAE®. And you, by backing this project, will play a key role into bringing this revolutionary technology everywhere in the world, and help saving lives. Back this project and pick a perk. With pre-ordering the first BIOVITAE® light bulbs, you'll receive a special discount.

Add your name to the list of those who contributed to change the world
US$ 10

Be the very FIRST BACKER, and save $25 on bulbs' retail price
US$ 50



SUPPORT our product, and save $15 on bulbs' retail price
US$ 60



Get MORE PROTECTION and save $60 on bulbs' retail price
US$ 145

Have a HEALTH BOOST and save $100 on bulbs' retail price
US$ 235



BECOME THE FIRST BIOVITAE® OFFICIAL DISTRIBUTOR IN YOUR AREA !!!
and retain the same wholesale price over one year time for up to 5000 bulbs
US$ 9,500



MEET THE INVENTORS !!!
ENJOY A ONE WEEK HIGH-TECH LUXURY HOLIDAY IN ITALY, VISITING THE AMALFI COAST AND THE BIGGEST RESEARCH CENTERS
US$ 95,000








UNLOCKS AT US$ 295,000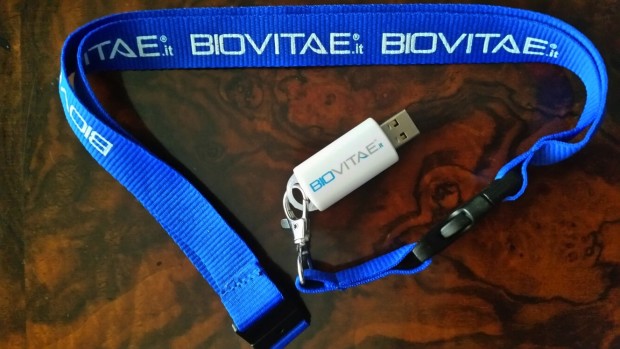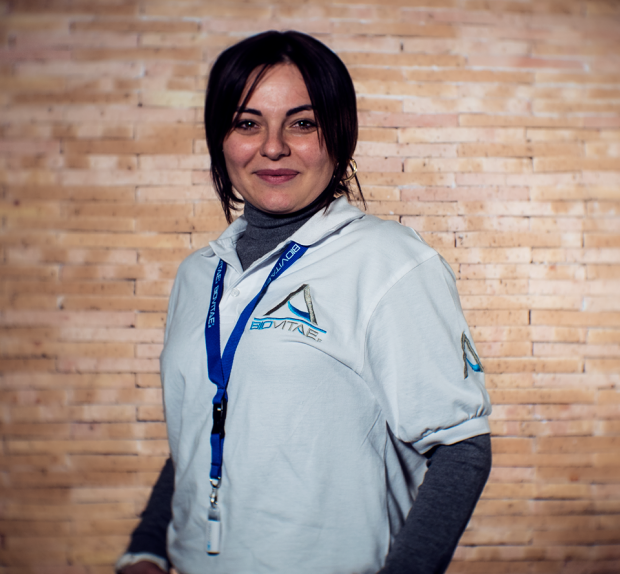 In addition to the standard perks, you'll have the chance to order one of our Indiegogo Special Kit, where you'll receive the BIOVITAE® antimicrobial light bulb plus our official BIOVITAE® 64gb usb memory pen with strap and our official BIOVITAE® polo shirt.
It is something that will never ever hit the market, and this is your one and only way to have our official company wearables.
US$ 245
(and save $60 on bulbs' retail price)
INDIEGOGO SPECIAL KIT 1 !! - EARLY BIRD KIT-OF-3 + WEARABLES


US$ 335
(and save $100 on bulbs' retail price)
INDIEGOGO SPECIAL KIT 2 !! - EARLY BIRD KIT-OF-5 + WEARABLES
(+1 free USB, +1 free polo shirt)





UNLOCKS AT US$ 395,000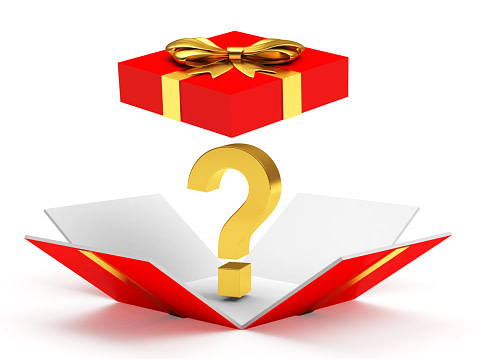 Amazingly surprising!
All those who helped to reaching this goal, will receive a link from which accessing a special offer that will bring more than hoped.



UNLOCKS AT US$ 495,000

BIOVITAE® will come with an app that allows you to switch it (ON/OFF) and to control the light color from White (day mode) to Blue (night mode) via bluetooth technology from your mobile devices.


FREE !

WHEN WILL I HAVE MY PRODUCTS
DELIVERED ?
BIOVITAE® is a ready-to-go device, which means that all prototyping and safety tests have already been done, all suppliers have already been casted, and the factory is prompt to start. We shall begin the production stage as soon as the Indiegogo campaign ends, with only few steps left for the delivery of the product.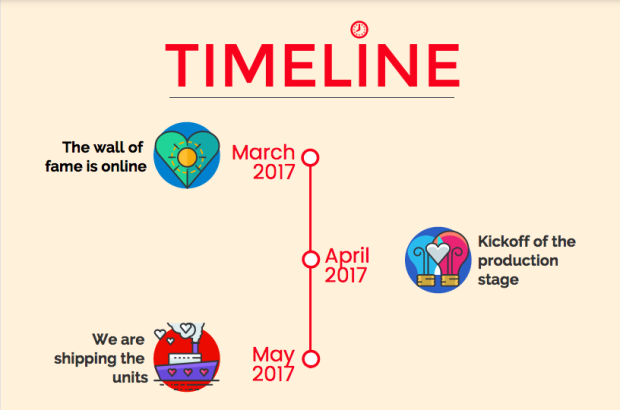 WHO ARE YOU ?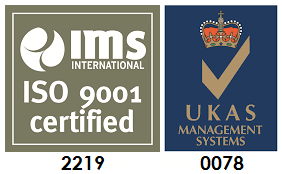 NEXTSENSE is a start-up founded in July 2015, as an innovative research company recognized by the Ministry of Economical Development (MISE). Our leading team is made of very strong and experienced professionals (http://www.nextsense.it/en/#ourteam), and our quality management system is among the world's first ISO-9001:2015, certified by IMS International under the United Kingdom Accreditation Service (UKAS), a government organization among which members are the Academy of Medical Royal Colleges, the Department of Health, the Health and Safety Executive, and Public Health England.

DO YOU HAVE ANY INSTITUTIONAL
ACKNOWLEDGMENT OF YOUR WORK ?
Of course. In order to guarantee the effectiveness and safety of our solutions, we have signed agreements, and are working together, with two of the most important European players for public health protection, sharing their expertise and laboratories. They are ENEA (the Italian National Agency for New Technologies), and EBRIS (the European Biomedical Research Institute of Salerno). Let's know them better.

ENEA, the Italian National Agency for New Technologies (http://www.enea.it/en), is one of the biggest national research centers in Europe. Among other purposes, ENEA is aimed to the research and development of products, processes and methodologies that reinforce their mission devoted to public health protection. After the development of BIOVITAE®, we have asked to ENEA to have independent assessments of our solutions; a step that has lead us to enter in a strong partnership with the ENEA scientists for starting the development of a new OLED (Organic LED) device for health protection.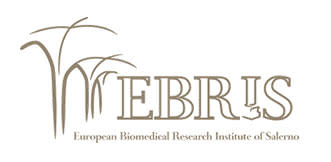 EBRIS, the European Biomedical Research Institute of Salerno (http://ebris.eu/inglese/), is a worldwide top-level research center focused on investigating the clinical models that determine the interplay between health and nutrition. We are working with the EBRIS scientists to develop a version of BIOVITAE® aimed to keep your food healthy.

Risks and challenges

BIOVITAE® is not just a project, but a real product. We are now working tirelessly to prepare the bulb for mass production and our whole team is extremely confident that this will be the most successful technology ever built within the personal health care industry.
We have carefully considered and calculated all risks and foreseeable challenges, and our delivery program is compelling. However, there is always a small chance of having to deal with unforeseen events that could delay shipments. But we will make every effort to resolve any problem, and to deliver the bulbs as soon as possible and with the best possible quality.

OUR CREW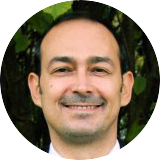 Carmelo R. Cartiere, MSc (Oxon), MBCS / CEO and CRO, Co-Founder
Carmelo is CEO and Chief Research Officer of Nextsense. He is a software engineer, postgraduate of the University of Oxford (UK) with a dissertation on quantum software engineering, and member of the British Computer Society. With a long lasting experience of research and development in advanced technologies, from 2015 he is in charge of developing LED (Light Emitting Diodes) and OLED (Organic Light Emitting Diodes) controlled devices for the application of NUV-VIS radiations on pathogenic bacteria, in the strategies for the fight against MDR (multidrug-resistant) microorganisms and for the contrast to antibiotic-resistance.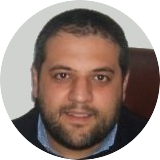 Dr. Rosario Valles, MD, PhD / CSO, Co-Founder
Rosario is Chief Science Officer of Nextsense. He is a physician and surgeon, postgraduate of the University of Naples "Federico II" (ITA), and postdoctoral of the Keck School of Medicine of the University of Southern California (USA). He has a long lasting experience of research in applied biotechnologies. From 2015 he is in charge of the scientific assessment of our projects of health protection.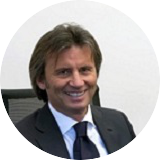 Dott. Maurizio Montoro / CAO, Shareholder
Maurizio is Chief Administrative Officer of Nextsense. He is a chartered accountant, a financial expert, and a corporate restructuring specialist. He is a postgraduate in Economics of the University of Salerno (ITA), where he was lecturer of Business Finance and Banking Law, and has an extended experience of companies management.

SHARE !

Today, antibiotic resistance is a global threat, more than cancer, and it affects all of society. BIOVITAE® is an immediate response, but we can not do it without you! Please, share with your friends, and help us make this world a better place to live!



FAQs
Do you have a working prototype?
YES. BIOVITAE® is already at the pre-industrialization stage. Our videos are made with working prototypes, and we have all certifications and authorizations to produce.
How can I know more about the bactericidal effect of visible light?
You can learn more at: https://www.hindawi.com/journals/tswj/2012/137805/
Can I stop using antibiotics?
NO. BIOVITAE® does not replace antibiotics, but it creates a healthier and cleaner environment to help preventing contagious diseases.
Is it an FDA approved product?
YES. BIOVITAE® is an FDA approved device as defined in 21 CFR Parts 862-892.
Does it produce ozone?
NO. BIOVITAE® does not emit UV light, and therefore does not generate ozone (O3) during its activity.
Does the photocatalytic film degrade over time?
The TIO2 degradation essentially depends from the adhesion technology adopted. In our case, we used a pre-coating substrate that forms an amorphous layer which inhibits the photocatalytic degradation of the PC diffuser, achieving a 2.5 folds of the coating hardness, and improving the scratch resistance of the PC of 6.5 folds, thus also improving the mechanical characteristics of the diffuser.
Can it control mold spores?
YES. BIOVITAE® definitely has a lethal effect on fungi, involving for yeast cells, molds cells, and spores the same oxygen-dependent mechanism known in bacteria. Thus, BIOVITAE® is effective both with surfaces and air contaminated by molds, and can therefore be used for fungal decontamination.
After how many years the bulbs need to be replaced?
The bulb LEDs have 50000 hours average life, equivalent to more than 10 years under intense use conditions of 12 hours per day.
How can I install it?
It is as easy as changing a common light bulb. Simply put BIOVITAE® in your lamp holder and switch the light on.
Can I choose the light quality?
YES. BIOVITAE® is engineered to stay in all possible settings, from domestic to professional use.
As the real purpose of our device is to tackling the plague of antibiotic resistance, in order to work best BIOVITAE® needs to be switched on, and in full daylight a color temperature of 4000K makes it absolutely compatible with daytime activities. But, in the evening, BIOVITAE® can be dimmed to accommodate your preferred lighting quality to warmer 2700K tones.
In which countries does it work?
Worldwide. BIOVITAE® automatically adapts to every voltage from 100V to 240V - 50/60Hz.
How fast it works?
BIOVITAE® starts working immediately after it is switched on.
What is the optimal usage?
Like every technology, BIOVITAE® works when it is powered, and the microbicidal effect is achieved in two different ways, that work in parallel: a) on surfaces, where the light is irradiated; b) on air pollutants, where photocatalysis has its action. Because all microorganisms have a progressive sensitivity to exposure, we suggest to have BIOVITAE® switched on at least 8 hours per day, but no longer than 12 hours to avoid sterilizing the environment.
How much it consumes?
BIOVITAE® is a 20 Wh (0.02 kWh) electronic device.
What is the running cost?
It depends from where you live in the world; but despite the advanced functions of our device, the power consumption of BIOVITAE® makes it extremely cheap to run seamless.
For example, using BIOVITAE® as long as 12 hours per day, 365 days per year, costs an average of 9 US$/year in the United States (at electricity rate of 0.10 US$ / 1 kWh), or an average of 13 US$/year in the United Kingdom (at electricity rate of 0.15 US$ / 1 kWh), or an average of 18 US$/year in Italy (at electricity rate of 0.21 US$ / 1 kWh).
Really a small toll for a safer place in which to live.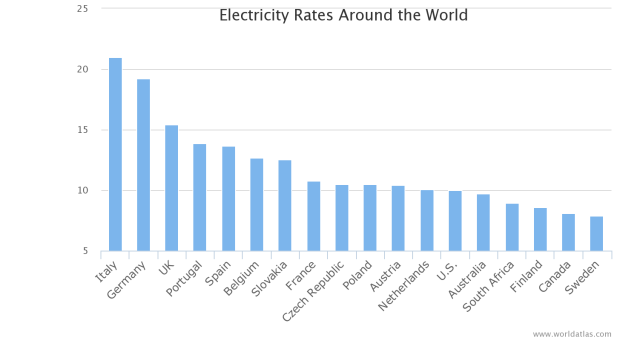 (US$ cents per kWh in 2014)
Is it waterproof?
NO. Avoid swimming with it in your pocket.
Can I select different colors?
At this moment, BIOVITAE® only comes in white body.
Where do you ship?
We ship worldwide via DHL express. All single items and kits have a fixed shipping cost of US$10. The distributor pack has a shipping cost of the 10% the value. Shipping costs will automatically be added when you pre-order (any duties, fees, and taxes applicable to your region are your responsibility).
I'm having troubles making a contribution. What should I do?
E-mail to: support@indiegogo.com