BGNY gets NYC actors hired for part-time & remote jobs based on their top 5 transferable skills!
This project has already launched.
Our Mission
"Our goal is to develop an awesome web application for New York City actors and performing artists to leverage their multi-faceted transferable skills providing relevant job matches, as well as, create a diverse talent pool for employers"
Who Are We?
I am a former NYC actor who has personally experienced financial hardships in between gigs and vowed to make a difference for fellow thespians in the greatest city in the world. As a performing artist creative freedom is paramount to the process, yet a solid financial foundation is key to an actor's career. Many talented performers build a dynamic portfolio of transferable skills that go unutilized and we aim to provide a simple solution.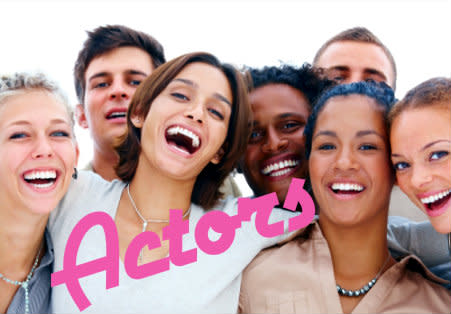 Our Founder:
My name is Steven Leon, former New York City actor and current techie, I love the arts! Experiencing the magic of theater, the suspense of film, and nail-biting storylines on television have always captivated my imagination. I truly believe that building a platform that embraces an actors' unique skill set is the pathway to building sustainable income to those facing obstacles or a few career challenges.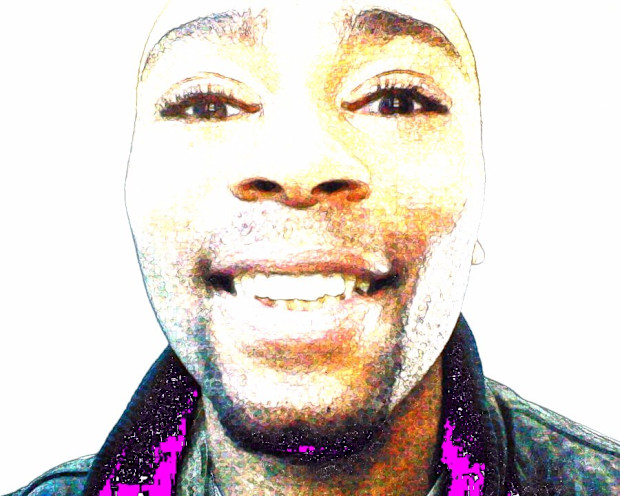 Thought Process:
Actors are some of the most marketable, employable, and personable people on the planet. Analyzing the data displays a different picture:
85% of NYC actors are in-between gigs
80% of NYC actors are seeking part-time or remote work
The truth is most actors and performing artists earn below a living wage. The national unemployment rate for actors currently hovers in the vicinity of 25% - yes that number is correct. The pursuit of a successful career is what every performer strives for and hearing things like, 'What's your plan B?' is the equivalent to Shakespeare's Othello stabbing himself in the heart. BGNY will be the go to platform for actors looking to pursue their career while earning supplemental income.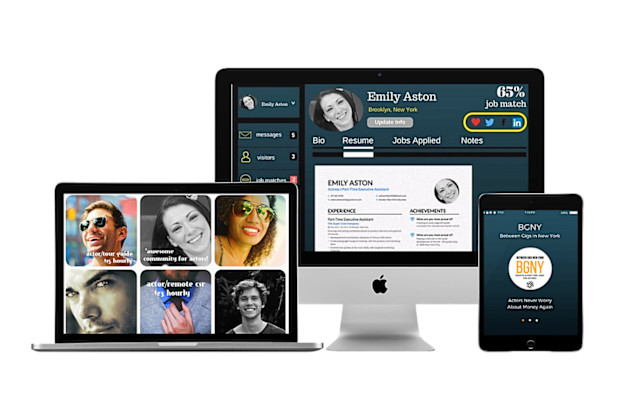 Our Plan, What We Need & What You Get:
The money we raise will be use to do the following:
Design and Develop
Testing and debugging
Beta Testing | User Testing
Debugging and resolving issues & concerns that arise from Beta Testers
Market BGNY
Launch BGNY Web App to the public
Upgrading & Supporting BGNY and its users
So what happens if we don't raise the funds we need in order to develop our app? Bad news - the cycle of high unemployment rates for actors continues to increase and tons of magnificently talented individuals will walk away from their life long dream. Think about the long term positive effect your donation will have on young drama hopefuls from NYU, The Lee Strasberg Institute, The Atlantic Theater, AMDA, New York Conservatory for Dramatic Arts, NYFA, and more!
Will this web app eradicate unemployment within the performing arts industry? No. Yet, I believe we're headed in the right direction by focusing on an actor's strengths and marketable skill sets. Your donation is an investment in building the bright futures of our up and coming thespians.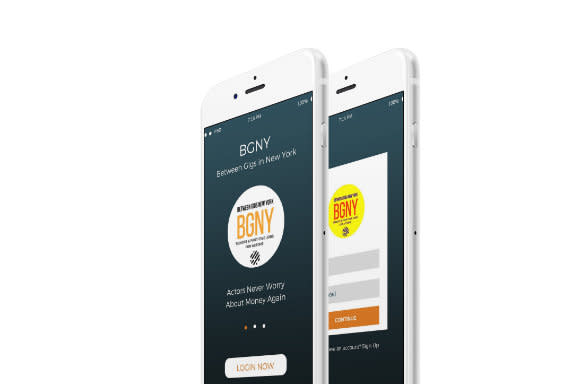 Perks & Rewards!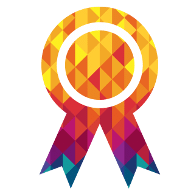 Everyone can contribute

and make a difference!

We have come up with a fair and generous way to reward those who believe in BGNY and have donated in order to see it from concept to prototype. See Reward/Perk list below - (PS in order to be eligible to receive one of the Perks you have to click on the specific perk option you want on the side of this page, otherwise you're just contributing regardless of receiving a reward or perk)

1. $1 - A sincere thank you from our team + updates on our progress.

2. $5 - Earns you a FREE 1 month subscription once our app launches and a sincere thank you from our team + updates on our progress. (First 1000 receives this Perk)

3. $10 - Earns you a FREE 3 month subscription once our app launches and a sincere thank you from our team + updates on our progress. (First 500 receives this Perk)

4. $25 - Earns you a FREE 6 month subscription once app launches (First 300 receives this perk), + you'll have the option of being a Beta Tester and provide us feedback directly (Number of Testers TBD by Beta Test needs). Also a sincere thank you and shoutout from us on our Facebook and or Twitter pages + updates on our progress.

5. $50 - Earns you a FREE subscription for an entire 9 months + a personal digital thank you card from our team to you and a shoutout from us on our Facebook and or Twitter pages. Plus more detailed PRIVATE updates on our progress. (First 150 receive the 9 month subscription and digital thank you card)

6. $150 - Earns you an entire 1 year subscription FREE of charge. A more personal shoutout from our team on our Facebook and or Twitter pages. Detailed PRIVATE updates on our progress and receive a custom sticker of our logo. (Logo Stickers & Free subscriptions go to 1st 100 contributors in this tier. Shipped only to those in the USA)

7. $300 - Earns you a LIFETIME subscription FREE of charge (To First 75). A more personal shoutout from our team on our Facebook and or Twitter pages. Detailed PRIVATE updates on our progress and receive 3 logo stickers. Also have your name added to a honorary contributor section on our website for the life of the site. Lastly, express your ideas and concerns or just have a chat/lunch with our founder Steven Leon by receiving a personal phone call. (Ships only in USA)
The Impact:
With a contribution from you we have the chance to start the development and design process. BGNY has the potential to dramatically increase the value perception of a diverse pool of transferable skill sets that performing artists possess allowing employers to place candidates at the top of the list. Your donation will set the foundation for leveling the playing field for actors by providing young hopefuls and industry veterans an opportunity to supplement their income while building a meaningful career. Let's destroy the 'starving artist' stigma and pummel the national unemployment rate of 25% that actors face daily. YOU can make an impact!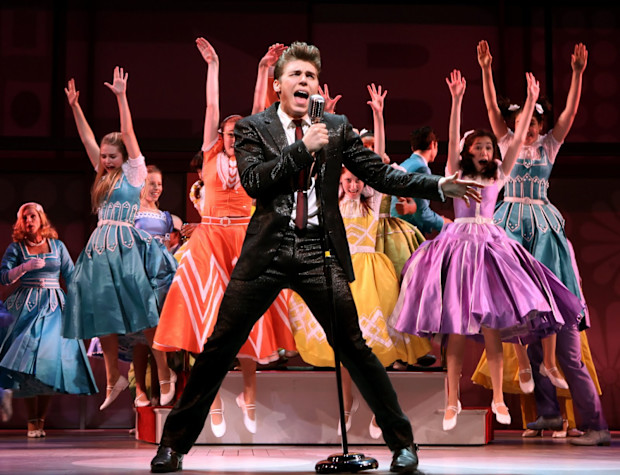 Risks & Challenges:
1. As with any crowdfunding campaign there's a risk of not obtaining enough funding in order to successfully complete your projects goals due to unforeseen issues and changes. So to help alleviate some of that risk we are also looking for angel investors who could help bridge the gap between the capital that we've personally put into BGNY and the money that we've raised from your generosity.
2. Startups, Theaters, and Remote Companies will play a very important role in making BGNY a reality. Their involvement and partnership will be paramount to our success giving performing artists access to great paying flexible employment opportunities. As our workforce evolves employers tend to seek candidates that bring unique and valuable skills sets to the table. Actors and performing artists are the perfect match - Communication, Teaching/Creativity, Interpersonal Skills, Detail Oriented, and Public Speaking.
We look forward to collaborating with forward thinking creatives and innovative companies!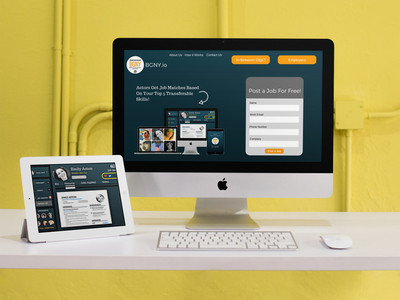 Other Ways You Can Help:
If you read this far we hope you've decided to donate and become a part of the solution by helping our app become reality. BUT if you can't contribute monetarily there are other ways you can help us reach our goal. If you can take a minute or 2 of your time and help share our campaign page across your social media platforms it could go along way in producing the results we need.
Also the worlds oldest and truest form of getting the word out is through 'Word Of Mouth" which is still the best proven way to market your ideas. We'd be forever grateful if you could spread our campaign and make some noise about it! The more eyes and ears the better.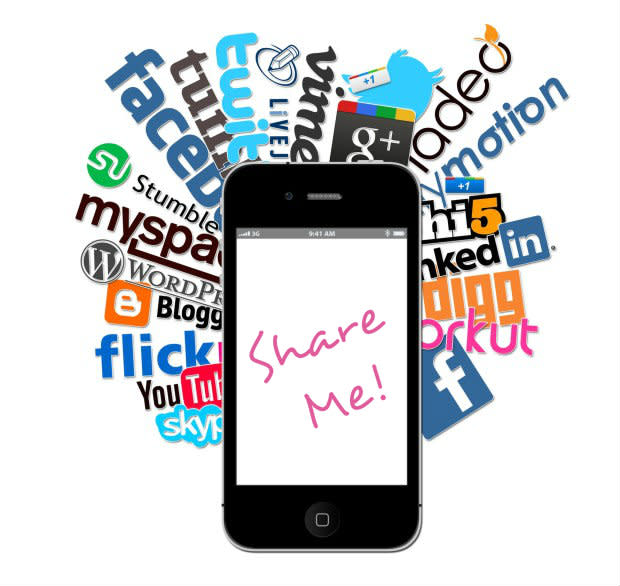 A word from our founder:
Thank you for taking the time to read about our campaign. I hope you're excited about the amazing potential the BGNY web app can bring to the performing arts community!
Don't forget to visit our Facebook and Twitter pages where you can Like and follow us to receive updates. Also you can visit us at https://www.bgny.io where you can drop us a line while signing up for our email list for exclusive updates.