BeasTi - The Most Elegant Titanium Multi Tool Ever
This project has already launched.
What is BeasTi? What makes it unique?
BeasTi is a first of its kind wolf shaped Grade 5 Titanium multi tool. Among all the multi tools available in the market, BeasTi stands out with its beautiful looks. It is crafted out using state of the art practices and best quality raw materials to achieve the desired output. Not only it is beautiful but is also packed with necessary tools which comes in handy to tackle the problems faced in our daily lives.
Why Titanium?
Titanium Grade 5 (6Al4V) known for its highest strength-to-weight ratio. Its 40% stronger and 40% lighter than stainless steel. Ti-6Al-4V is the same material used aerospace industry even in Space X Falcon 9 and bio-mechanical applications (implants and prostheses).
Its Highly corrosion-resistant even when exposed to sea water and chlorine. Oceanographers report that titanium immersed for 30 years in saltwater produces no measurable corrosion. This is because Titanium forms a protective oxide film instantly, when it's exposed to a trace of air or water.
All of these attributes make Titanium an ideal metal of choice.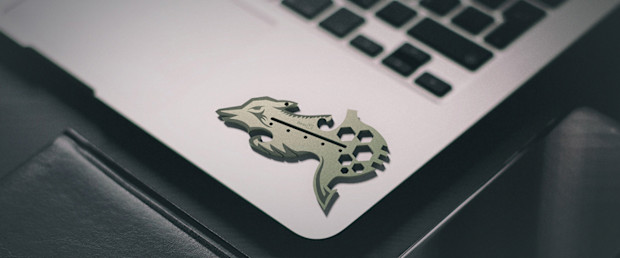 Concept
One can find a lot of multi tools in the market. All of them are made to replace the traditional tool box. Many of these tools are compact and well designed. But there are no tools which are elegant and designed to look like a fashion accessory; a tool which can make a style statement and make people go wow. For the first time, we have designed a tool which not only serves its purpose, but also enhances one's style quotient. BeasTi is designed with an unique look inspired from a wolf. The use of Grade 5 Titanium not only makes it lightweight and powerful, but also enhances the beauty of the tool.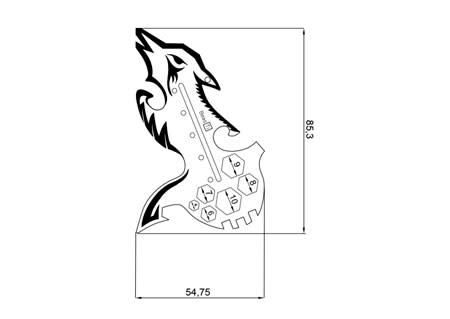 Process
Crafting of BeasTi undergoes a three step process.
Titanium sheets are cut with a high intensity laser machine.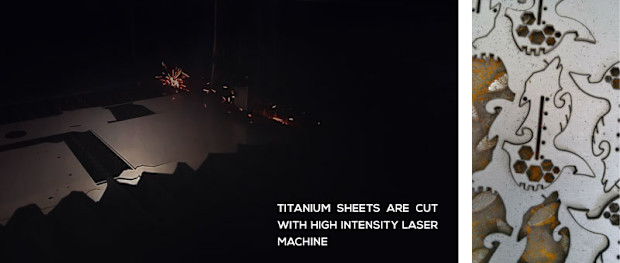 It is then sent to be ground and deburred.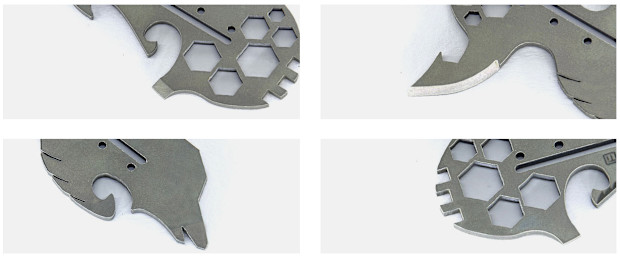 Tools undergo finishing process and gets laser engraved.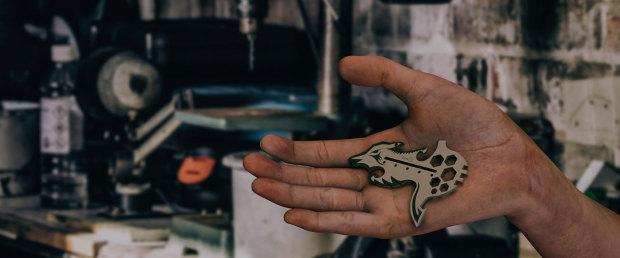 Features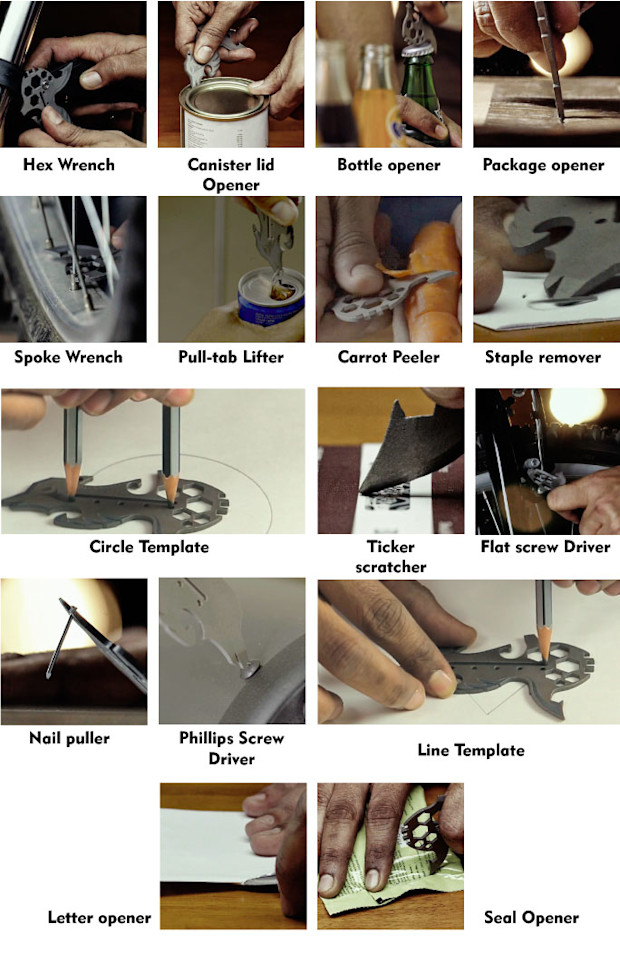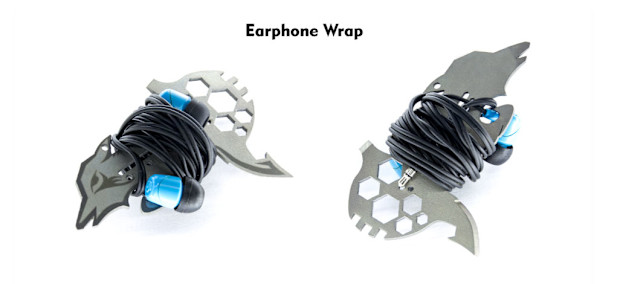 Along with these uses, it can be used for many other purposes and is limited only by your imagination.
BeasTi Specifications
Size : 85.3 X 54.75mm
Weight : 0.6oz / 16grams
Material : Titanium Grade 5 (6Al4V)
Color : Silver Grey
Tools : Mini Pry | Semi Sharp Convex Blade | Flat screw Driver | Hex Wrench 4,6,7,8,9,10mm | Spoke Wrench | Phillips Screw Driver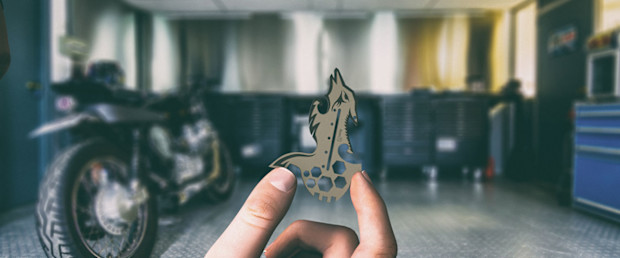 Please Note:
BeasTi tools shown in the video are only titanium prototypes. Its experimented with different bevels, and finishes. When it goes to actual production, it is subjected to superior quality finishing including a finer detailed deburring and a best quality etching. This way, the final outcome will be much superior than the prototypes. Some prototypes seen in the video and pictures were used for reference ,demonstrate functionality and comparing sizes only.
In some cases, there may be a small amount of taxes (like import duties) imposed by your home country. Please check with the rules of your country for the same.
Questions/Comments?
If you have any questions about the BeasTi or this campaign, feel free to drop us a quick note in the comments section below or email us directly at: contact@beastitools.com
Please sign up for our Newsletter at: www.beastitools.com to receive updates and offers.
Thank you for your support!
Legal Disclaimer:
It is the responsibility of the buyer/owner, to ascertain, and obey, all applicable local, state, federal and international laws in regard to the possession, and/or use, of all BeasTi Products. The owner represents that they, he or she is of legal age and that Beasti products will be used in a lawful manner. BeasTi tools assumes no responsibility for any harm or injury resulting from the sale, trade, use or handling of any Beasti Products..
Challenges
We take care of our operations with care. The estimates provided by us are more than sufficient to cater the demands. But we are prone to general risks challenges faced by any organization. There may be a slight delay in our delivery if any unforeseen events occur and it impacts our production.
Note for Engraving:
Few of the perks involves custom engraving on the BeasTi if requested. The following are the limitations of the engraving.
Engraving can be done on only one side of the BeasTi
The length of the text is limited to ten characters.
Characters are limited to English alphabet and Arabic numerals