Barren Lands. A post nuclear furniture from Tiny Furniture! IndieGoGo campaign in May.
Hello!
My name is Nastya, and I am owner of the Tiny Furniture Store. I'm passionate about creating, manufacturing and painting miniature accessories for tabletop games.
In addition to "Warhammer", "Dungeons and Dragons" and "Frostgrave", I really love computer games from the Fallout series and for a long time I dreamed of creating new miniatures in a post-apocalyptic - retro - futuristic style. That's why I decided to run a crowdfunding project and asking you for support.
My friends from "MyWayMiniatures" company already developed 3-D models of 15 miniatures: computer panels, racks, desktop consoles, garbage cans and others. The entire set of models you can see in the description of the project below.
All these models will be printed on a high-quality industrial printer, and then cast in resin.
We have been professionally casting miniatures for a 2 year period. We have a workshop, pressure chambers, pumps and high-quality materials. We are deeply committed to ensuring miniatures that each client buys are the best quality.
What We Need & What You Get
3-d sculpting and specially 3-d printing in the best quality is very expensive. Total cost of one finished master-model is about $300-$400. That's why I need your support, folks. Without you it will take me about one year to produce all of these miniatures.
To this day we have sculpted, print and cast the Grocery Stand miniature to give you a taste of the game visuals. If the campaign will be successfully funded, we will produce more according to the plan below.
Miniatures
1. Grocery Stand
Classic grocery stand comes with assorted products: canned beans, snacks, Bombshell Soda bottles and crates with Root beer bottles. This is the essential element for a supermarket or a small gas station in wastelands.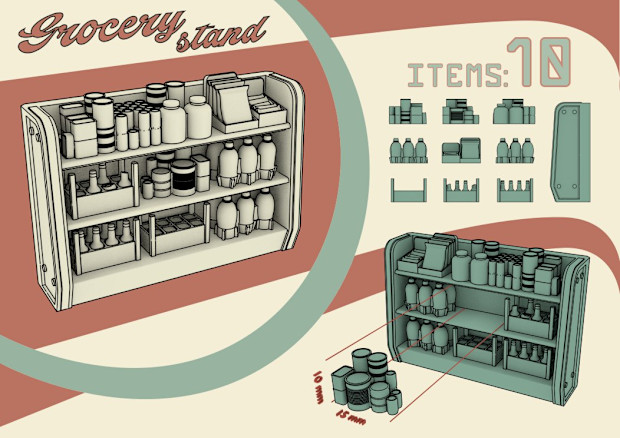 2. Scientists Best Pal
Advanced electronic console with three removable modules: screen, data storage and control system. Panels can be used separately as a wall decor. The shape of consoles allows you to group it in the form of a circle. A true scientist's mate!
3. JET
Table top all-in-one computer machine - JET. Give a warm welcome to the world's best-selling personal computer. Complete with a flat and bright screen, innovative keyboard and a built-in projector. Every kid should get a JET after school!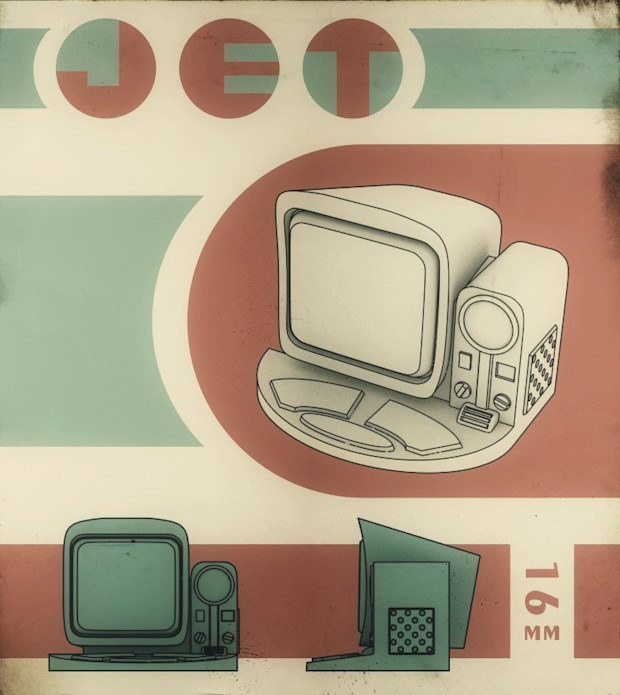 4. LOCKAWAY
Simple and durable steel locker. Lockaway lockers are built to last and versatile. They are the best choice for schools, gyms, hospitals, manufacturing facilities, police stations, and vaults.

5. The Providence
New wall-mounted surveillance terminal with a native support for the satellite camera (included). "The Providence" will show how easy it can be to gain a higher sense of security. :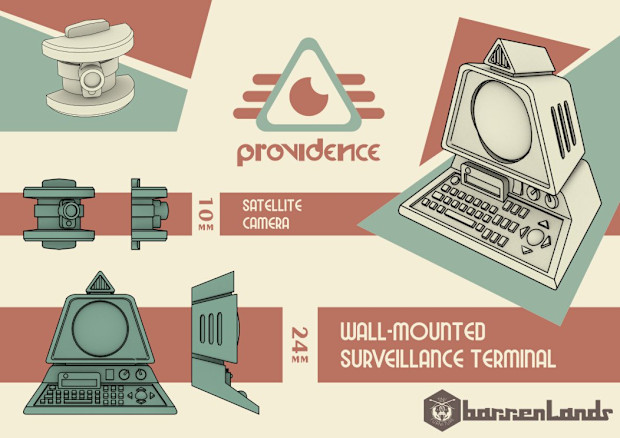 6. Swell Bed
Swell Bed - strong, elastic, noiseless and bugless! Made of steel and high-quality plastic. Will last a lifetime! Bed storage with safe box included.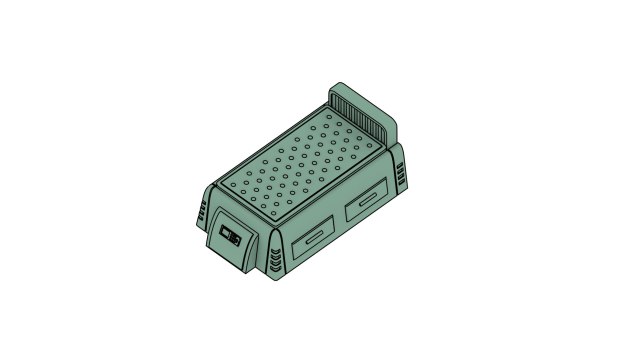 7. Book case
Modern and stylish book case. Designed by the famous artist Alex Zigle. Produced in weightless fiberglass.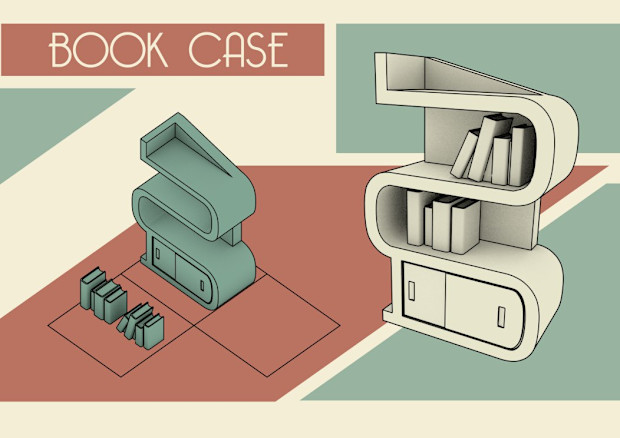 8. Universal Support Beam
The support beam is a versatile item that can be used to provied separation in rooms, add detail to walls and increase stability in your models. The design is suitable for walls of different heights and offers you lots of different opportunities for including it in your futuristic gaming.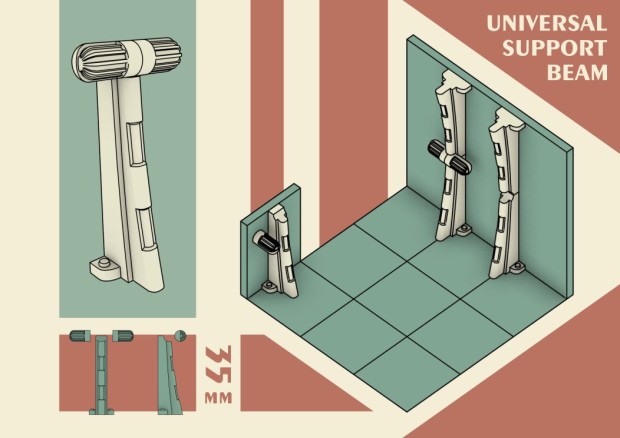 9. Vend-O-Mat
"The handiest vending machine ever made!" That is how enthusiastic users describe the revolutionary new Vend-O-Mat. It's packed with new ideas...a new design... in fact, a whole new conception of vending unit. Two changeable modules: box with soda cans and gas pump. Visible stock display. Handy upright design. Vend-O-Mat is built for fast sales!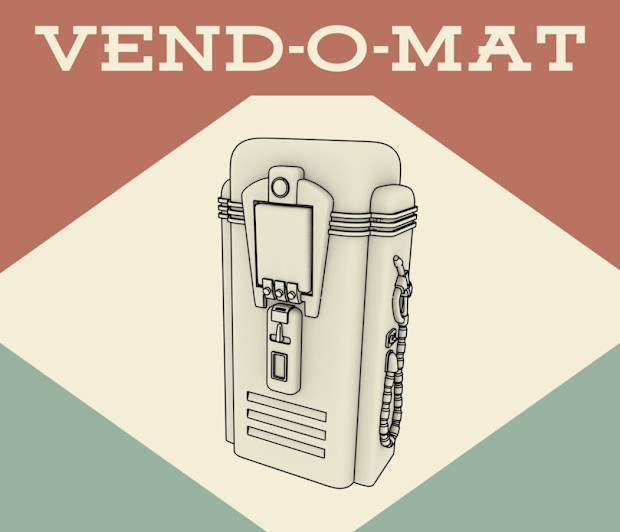 10. COVER
New modular defence and fencing system - COVER. Panels made of light polymer with the addition of titanium fibers. Quickly combined into blocks. COVER has successfully passed ballistics testing in accordance with BP_F 0408.04 against BF Level III and special plasma rifle threats. With a thickness of just 32mm COVER modules are 20% lighter than existing in-service solutions and allow for increased mobility and endurance. New materials research and development coupled with our processing expertise and extensive product testing have allowed us to develop an ultra-lightweight ballistic defence system that meets the needs of modern law enforcement and military personnel.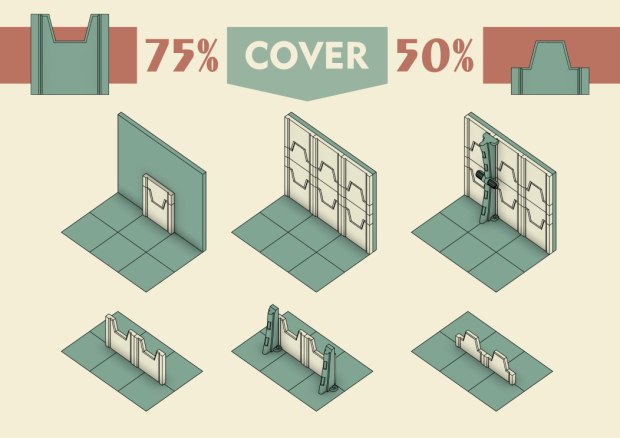 11. FOOD-O-RAMA fridge
Every man's dream is to give his wife the best gift of all! What can be better than to give her more health, leisure and freedom from food shopping? Of course, you've guessed it...FOODORAMA Upright Freezer! No Defrosting! No De-Freezing! No Dried Out Foods! Your wife will be the happiest woman in the world! And your food bills will be much lower because with her new FOODORAMA freezer, your wife saves money on buying food, on preparation and on left-overs...
12. Magic Dinette Counter
Wonderful news for homes eveywhere! Big party or Christmas dinner? Unexpected guests? There's no problem with Magic Dinette Counter! It's a new and exciting type of furniture designed for every dining area. Big when needed, compact when out of use. Easily converts to a bar counter or big dining table. Burn, scratches and stain resistant plastic top. Ideal for homes and small restaurants.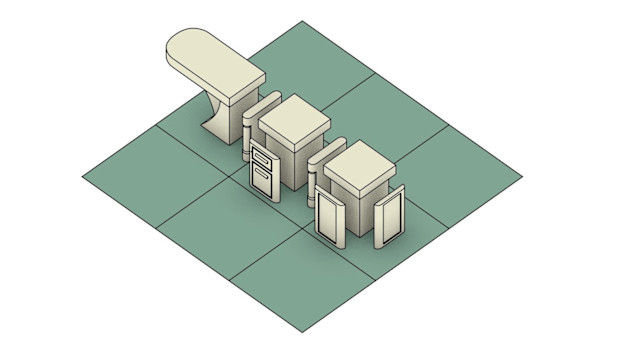 13. Wheels
Thought wheels were just for vehicles? Think again! Use our wheels for spare parts, barricades, room decor, junk piles, cover and much more. Three different designs including tires to give you some variety.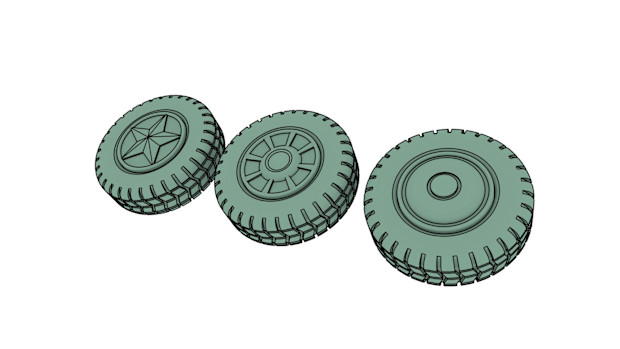 14. Slate Shingles
Tiles for the construction of roof and houses.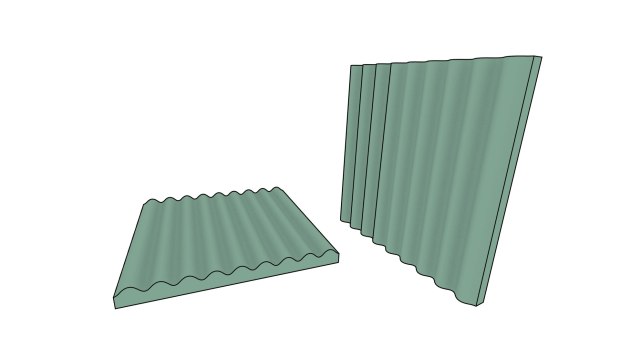 15. Garbage Can
Every post apocalyptic landscape can guarantee one thing: trash. The perfect solution for all your garbage needs!
*******
A short list of miniatures for your comfort:
Grocery Stand
Scientists Best Pal
JET
LOCKAWAY
The Providence
Swell Bed
Book case
Universal Support Beam
Vend-O-Mat
COVER
FOODORAMA
Magic Dinette Counter
Wheels
Slate Shingles
Garbage Can
Miniature creation process.
All miniatures for "Barren Lands" project designed and sculpted in 3D by our good friend Alexander Zigle from MyWaMiniatures company. Our business partners from factory in Saint Petersburg print prototipes using super quality industrial 3d printer with ~0.1 mm layers. After receiving prototypes we mold and cast it in pressure cans in our workshop. If you have already bought tiny furnishings from in our shop, you know that we create the high quality product without bubbles and other defects.
Road Map
Optimistic view of the "Barren Lands" campaign future below.
June: prototyping
July: making initial molds, begin casting
August: Casting, casting, casting
September: Casting continues and shipping starts
October: Casting again and shipping main part of orders
November: no casting anymore! Shipping remain orders.
Risks and challenges
Risks to this project are minimal. We do moldmaking and casting every day. And have been doing so for almost 2 years, as a small workshop.
3d printing of prototypes is outsourced to trusted and friendly company. Molding and casting happens in our workshop.
We cast miniatures in resin. And it is a intensive manual labor without any automotisation. Casting 10 units or casting 1000 units, its the same amount of time and work to produce each piece.
If the project is particularly successful, then this may overstretch our current capacity. If so, we will expand production with new staff and equipment.
This kind of miniature manufacturing is what we have been doing for years. There is nothing out of the ordinary workflow. Everything will be produced to our usual high standard.