B.EASE : Basketball apparel design collaborative
This project has already launched.
Le Projet / The Project
Nous sommes B.EASE, une marque qui promet de travailler avec vous pour développer nos chaussures de basket et du textile qui répondent à vos attentes de confort, d'amorti et de protection de la cheville.
Ensemble, nous développerons des produits qui garantissent un rapport qualité-prix et un style! Nous sommes B.EASE; vous êtes B.EASE!
We are B.EASE, a brand that promises to work with you to develop basketball shoes and textiles that meet your expectations of comfort, cushioning and ankle protection.
Together, we will develop products that guarantee value for money and style!
We are B.EASE; you are B.EASE!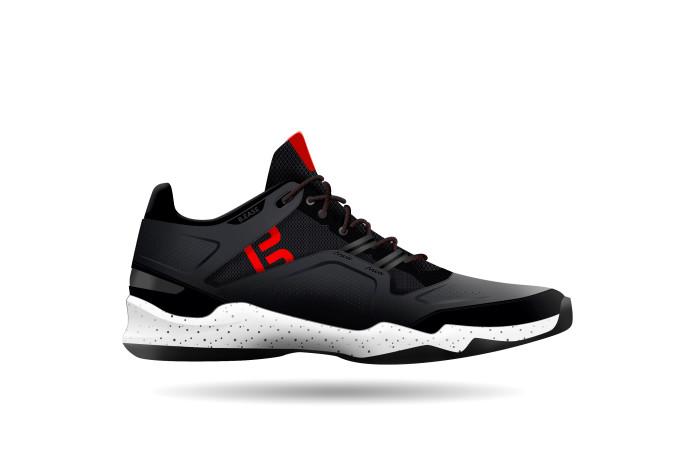 Le 1er design B EASE / The 1st design B EASE
Notre Promesse / Our Promise
ETRE PARTICIPATIVE : Avec les joueurs (euses) de Basketball : pour échanger sur les produits et leurs attentes Avec les spécialistes de la santé : pour développer des chaussures réduisant les traumatismes
ASSURER STYLE, CONFORT ET PRIX : Etre sobre tout en assurant son style Ne proposer que des produits assurant votre confort Positionnement prix au plus juste.
We care: We develop all our products in collaboration with players and health specialists to create shoes that reduce trauma.
We ensure style, comfort, and fair prices; we only produce top quality, stylish apparel that guarantee your comfort, while pricing them fairly.
La Chaussure / The shoes : Iron Feet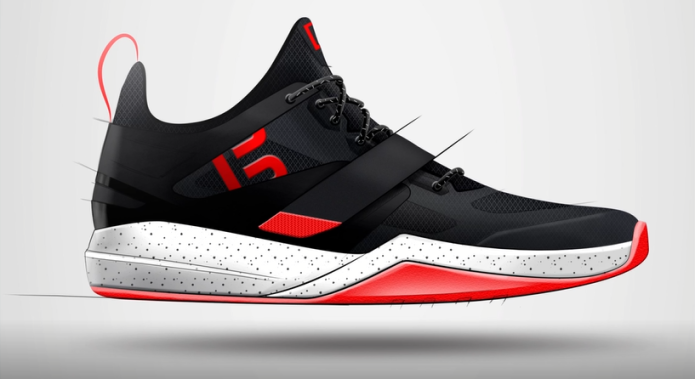 Conçu en collaboration avec les joueurs, nous avons développé notre modèle Iron Feet pour être confortable, stable, bien rembourré et léger avec un design élégant.
Pour assurer la meilleure qualité, nous avons:
- Collaboré avec un consultant ayant une forte expérience dans le domaine des chaussures de sport, qui nous a accompagné dans le choix des matériaux et s'est associé à l'usine qui produit pour les plus grandes marques.
- Fait testés nos chaussures par les joueurs qui ont corrigé et validé la qualité de nos chaussures !
Designed in collaboration with players, we have developed our Iron Feet model to be comfortable, stable, well-cushioned, and lightweight with a sleek design.​
To ensure the best quality, we have:
- Collaborated with a consultant with strong experience in the field of sports shoes, who accompanied us in the choice of materials and teamed-up with the factory that produces for the biggest brands.
- Have our shoes tested thoroughly by the players who corrected and validated the quality of our shoes!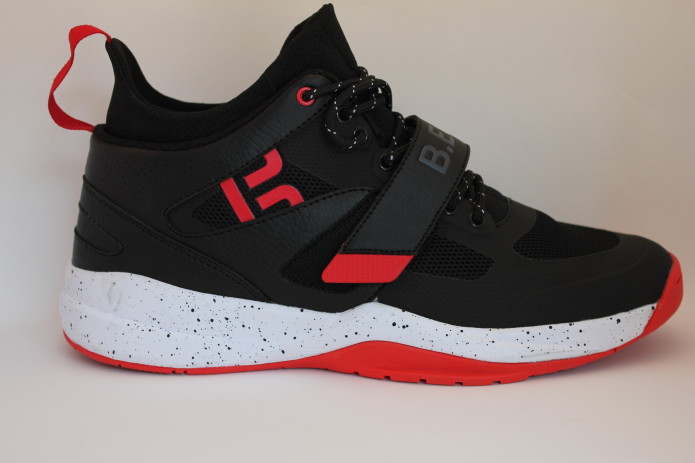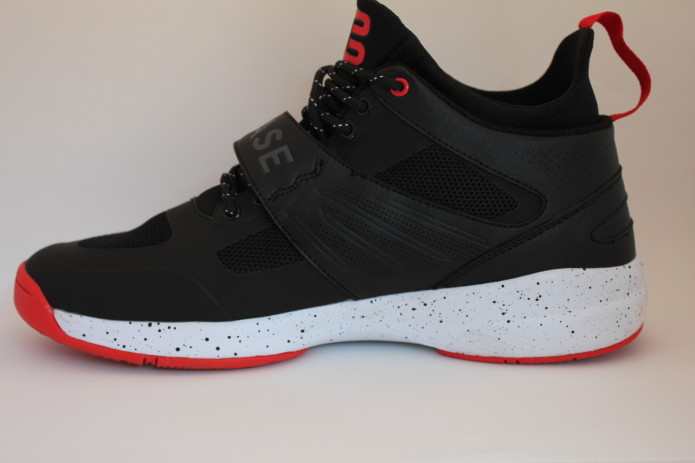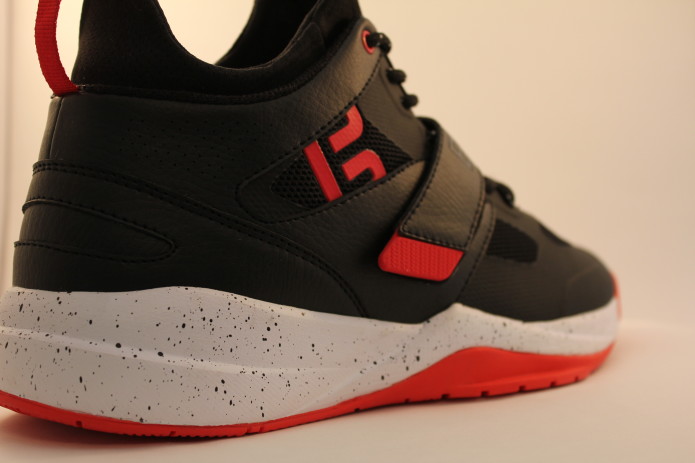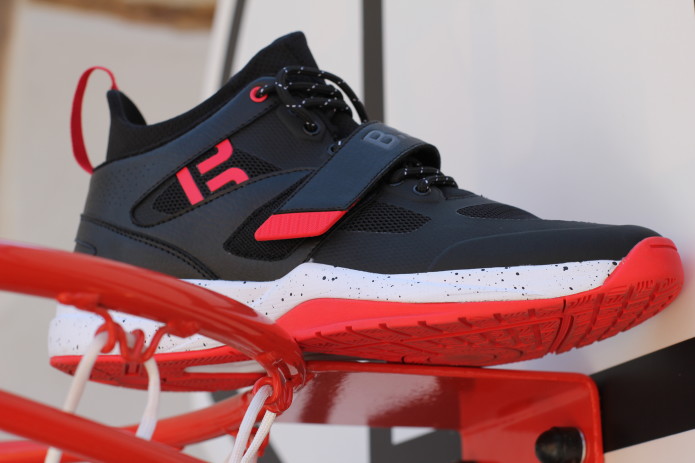 Conçu en collaboration avec des joueurs, nous avons développer ce modèle pour être confortable, stable, amortissant et léger avec un design épuré.
Designed in collaboration with players, we have developed our Iron Feet model to be comfortable, stable, well-cushioned, and lightweight with a sleek design.
Tige : synthétique sur l'arrière pour maintenir la cheville stable. Mesh et thermocollé à l'avant pour la ventilation du pied. Chausson intérieur pour plus de confort.
Upper: Synthetic back to keep the ankle stable. Mesh and heat-sealed front for improved ventilation. Inner liner for comfort.
Semelle intermédiaire : Notre I-Foam est un EVA modifié 30% plus léger qu'un EVA traditionnel et permettant d'avoir un amorti et dynamisme plus intéressant.
Midsole: Our I-Foam is a modified EVA 30% lighter than the traditional EVA and allows for more interesting cushioning and dynamism.
Semelle extérieure : éléments en chevrons pour l'adhérence, zone de flexion pour le déroulé du pied et point de pivot pour assurer la rotation du pied
Outer-sole: herringbone elements for grip, flex zone for unwinding of the foot and pivot point for foot rotation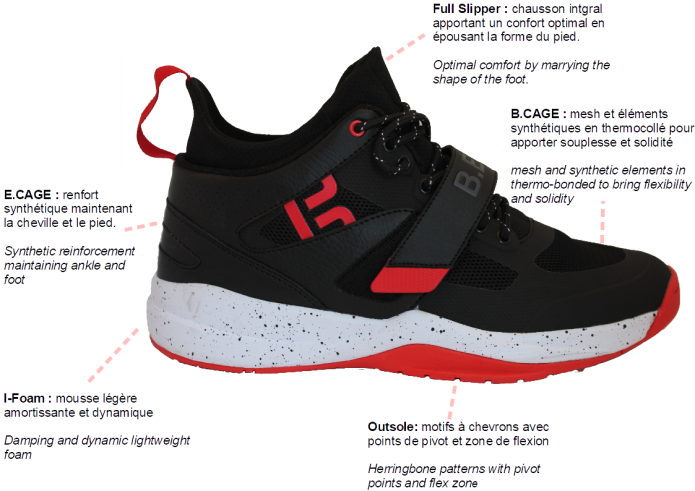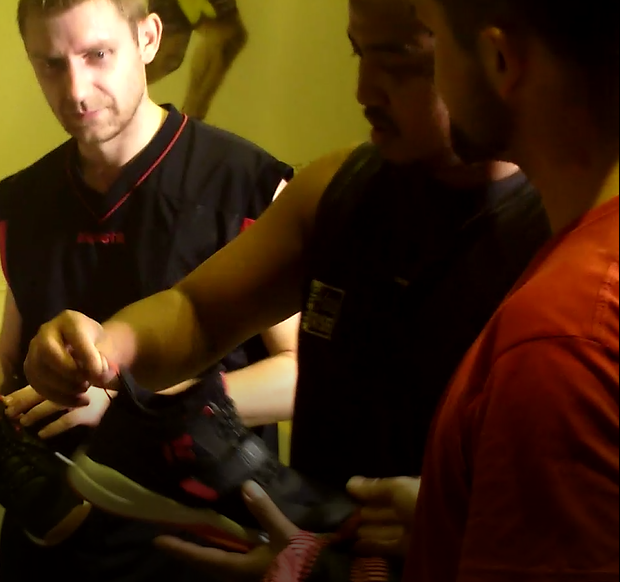 Avis sur notre modèle et sur notre projet / Opinion on our model and our project
Grille des pointures unisexe / Size chart unisex
Utilisez votre pointure habituelle ou mesurez votre pied et ajouter 1 cm.
Use your usual size or measure your foot and add 1 cm.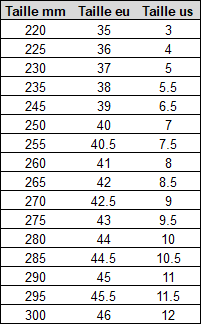 Chronologie / Timeline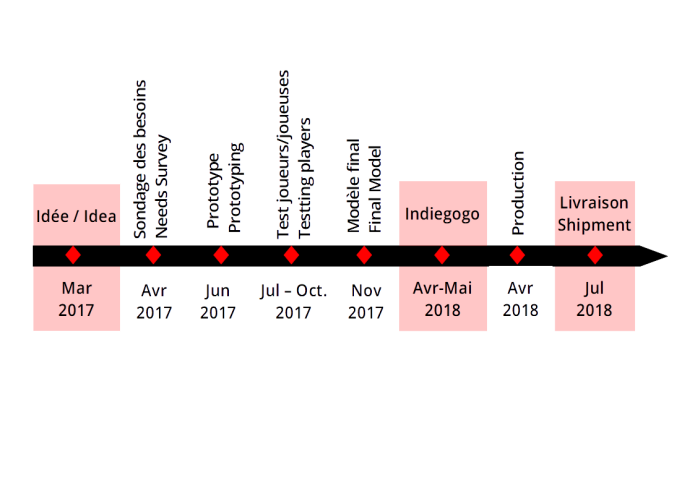 Vu dans la presse / As Seen On​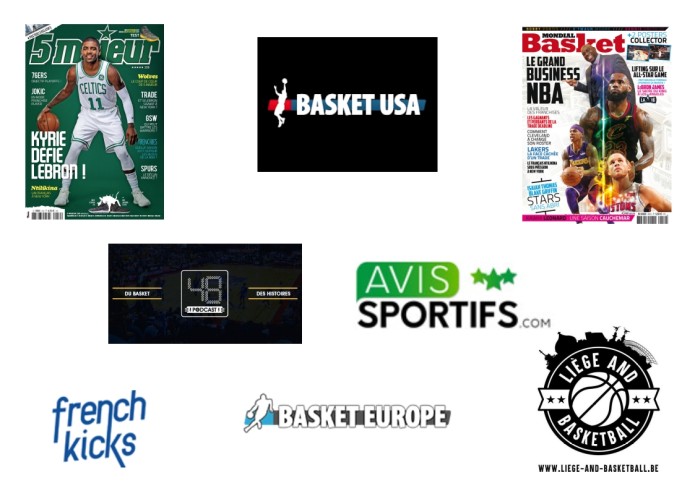 Notre équipe / Our team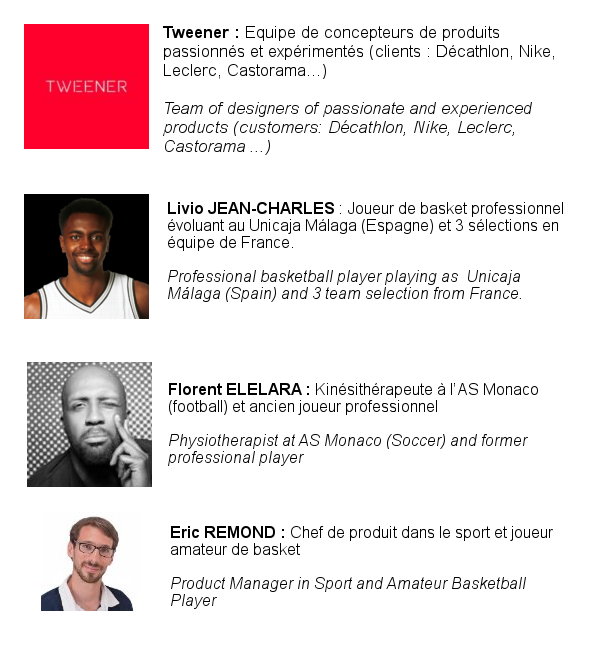 Pas de risque / No risk
Nous avons choisi Indiegogo pour vous éviter toutes inquiétudes. Si notre objectif de 4 200 $ n'est pas atteint, le projet n'est pas remis en cause car nous avons serons livré en juillet sur les pointures 35 à 46.
Que faire si j'ai commandé la mauvaise pointure? Il suffit de nous le renvoyer et nous l'échangerons. En tant que start-up, nous devrons vous facturer les frais de port. Mais ne paniquez pas, nous vous aiderons à la fin de la campagne pour vous assurer de recevoir la bonne taille.
Even when this campaign does not reach its goal, we will receive our first batch size 35 - 46. B.EASE will be in the market July 2018.
What if I ordered the wrong shoe size? Just send it back to us and we will exchange it. Being a start-up we will have to charge you the shipping costs. But do not panic, we will assist you at the end of the campaign to make sure you receive the right size.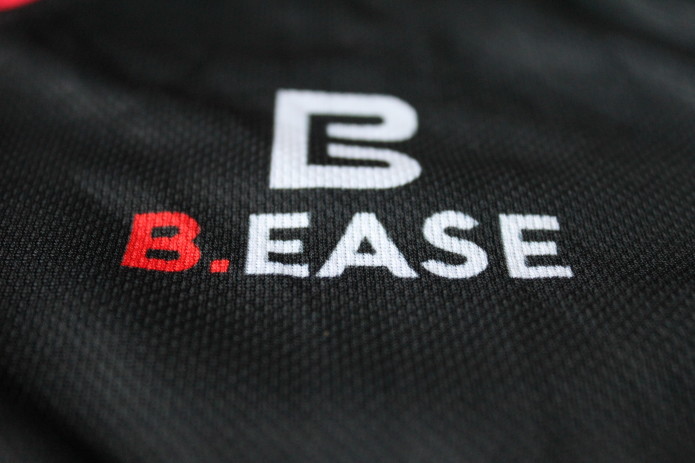 Objectif de la campagne / Purpose of the campaign
Notre modèle Iron Feet est en cours de production après avoir été testé, maltraité et torturé par nos testeurs. nous serons sur place dans l'usine pour s'assurer de la qualité des produits.
La commercialisation se fera juillet 2018 avec des pointures allant du 35 au 46. Pour améliorer l'expérience de tous les joueurs, nous utiliserons cette campagne pour nous permettre d'acheter des moules supplémentaires et aller jusqu'au 50 pour la prochaine production.
Our Iron Feet model is in production after being tested, abused and tortured by our testers. We will be on-site in the factory to ensure the quality of the products. We will go to market in July 2018 with sizes ranging from 35 to 46. To reach more players, we have launched this campaign to raise funds to buy additional molds so we can reach sizes up to 50 for the next production.​
Nous suivre / Follow us
Foire aux questions / Frequently Asked Questions
Comment pouvons nous être sûr de la qualité de la chaussure / How do you guarantee the best quality?
Nous avons travaillé avec un spécialiste de l'industrie de la chaussure de sport et avons sélectionné une usine travaillant pour les plus grandes marques. Nous avons fait testé notre modèle par différents joueurs et joueuses et nous ne fournissons que la meilleure qualité, à un prix très abordable
We worked with a specialist in the sports shoe industry and selected a factory working for the biggest brands. We had our model tested by different players, and only deliver top quality, at a very affordable price.​
Comment participer au projet B.EASE / How to participate in the B.EASE project ?
En soutenant cette campagne, et en plaçant une pré-commande. Nous sommes ouverts à l'échange d'idées et à vos opinions sur notre projet et nos produits.
By supporting this campaign, and placing a pre-order. We are open to exchange ideas and hear your opinions on both our project and products.​
Quand est-ce que je choisis ma pointure / When do I choose my size ?
A la fin de la campagne et si nous avons atteint l'objectif, nous vous enverrons un questionnaire pour avoir vos coordonnées et votre pointure.
At the end of the campaign and if we have reached the goal, we will send you a questionnaire to have your coordinates and your shoe size.​