ASKJA - Handmade Wireless Speakers From Iceland!
This project has already launched.
Introducing Dimension of Sound's ASKJA the worlds most affordable handmade wireless speaker system of such amazing sound quality!


Small speakers, towering sound !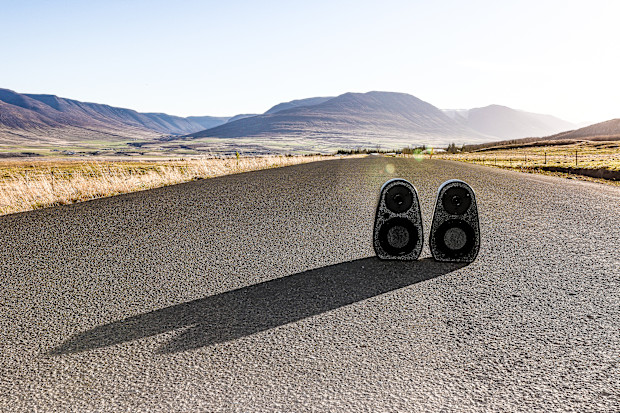 Overview
Born of aural ambition and looks inspired by the lavish nature of Iceland we introduce to you Askja
Featuring an exceptional soundscape that will immerse you so deep in the listening expirience you will feel as if you are living and breathing the music yourself.
​Immerse yourself as a member of the band with hyper realistic stereo imaging unrivaled by only the most expensive of hifi speakers
Although the Askja isn't the tallest of speakers it packs a punch like a heavyweight
Coming in with the numerous connection options and its remote controlled operation very few should feel left wanting at this price point.
Askja is a powerful and a highly addictive listening expirience that proves the saying that great things often come in small packages. ​
​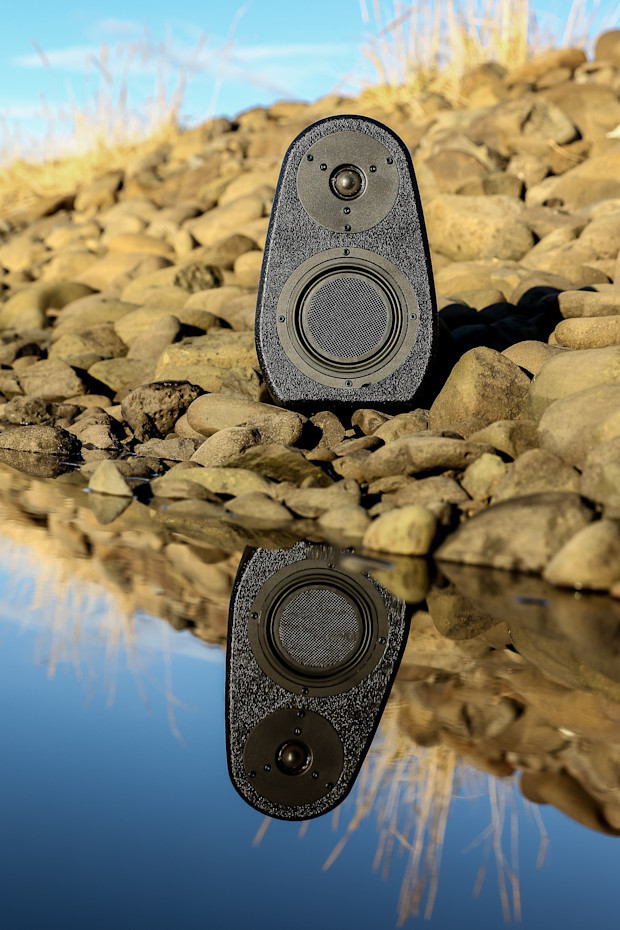 All our speakers are handbuilt to perfection at our facilities in Skagaströnd , Iceland.
No gimmicks no nonsense just high quality full range hi-fi bluetooth speakers.
Handbuilt with care and passion in Skagaströnd Iceland.
Amazing stereo imaging, hear what the audio producers want you to hear!
Insane pricing ! You will not find speakers of this quality and power, and being hand made anywhere.
Wireless connection includes Bluetooth (supports Apple airplay). Wired inputs are 1x optical toshlink
1x Stereo RCA 1x Stereo 3,5mm jack, with a sub out RCA connector.
Easy to setup with all cables included, all you need to do is plug them in and you are ready to go!
The goal for this campaign is that we wish to be able to bring these speakers to the global market so everyone can afford high quality handbuilt speakers at a very affordable price.
The natural speaker.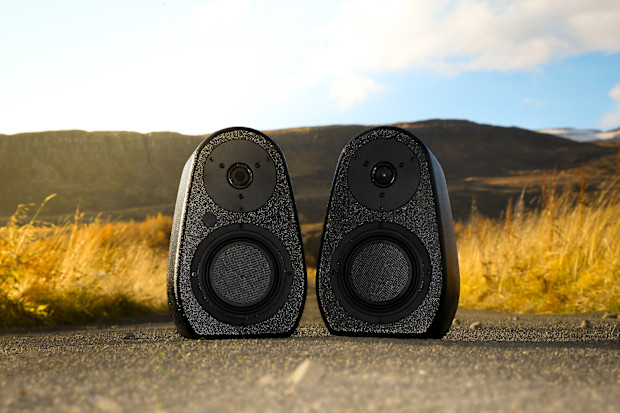 The speaker is naturally shaped , instead of using artificial sound dampening materials we use the more natural and nature friendly substitute from the local farm animals , Wool , Wool helps prevent unwanted resonance frequency build up inside the enclosure, it is a great natural substitute for the artificial materials that usually occupy high end speakers.
Wool is naturally flame resistant - wool is difficult to ignite, has low flame spread and heat release properties; it does not melt and has superior self-extinguishing qualities.
The amplifier includes a power saving mode so that will turn itself off after 15 minutes of inactivity
All our products are created with clean energy in Skagaströnd Iceland.
Design.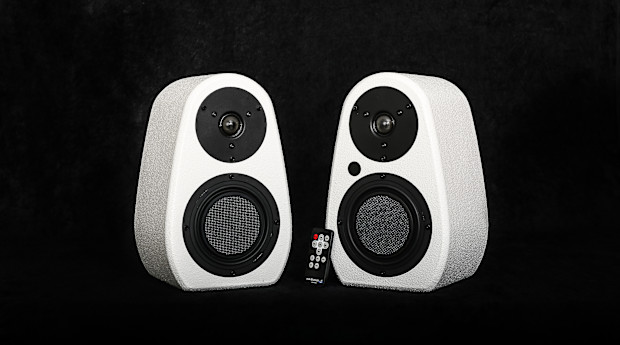 Years of time and effort went into designing the ASKJA ,we went through countless prototypes until we created the ultimate hifi home solution , a great looking and most importantly a feast for your ears in terms of audio quality.
The particular mountain like shaped cabinet was designed this way to eliminate standing waves as it has no opposing sides which in turn makes the bass and midrange more efficient and effortless.
The box is put together by layering multiple medium density fiber plates which not only allows us greater control over the form of the inside of the cabinet but also makes for a very sturdy and dependable construction.
Wool we are one of the very few select to use the natural substitute in mass manufacturing of speakers and we believe it's the better alternative in reducing standing waves and improving midrange capabilities.
Sporting an unusual lava like coating ASKJA is not only a marvel to look at but also in its highly ingenius contstruction.​​
​
Features.
Ranging from its spectacular aural fidelity to its extravagant design the Askja features various ways for you to connect your speaker to your everyday life.

Ranging from ;
Bluetooth 4.0 aptx
Optical
RCA
Mini Jack
Subwoofer Out
​
The Askja comes with a controller that allows you to remotely operate the full feature set of the speakers from the comfort of your listening area.
​Control music player from remote (PLAY, PAUSE, PREVIOUS, and SKIP) in Bluetooth mode
It doesn't end there Askja also comes with an auto off feature that will power off the speakers after 15 minutes of inactivity saving you money and helping the environment.
Mono subwoofer output makes it easy to add a powered subwoofer
Our goal with this project is to bring our brand of hi-fi bluetooth speakers to the international market as we have been doing our part in Iceland selling our studio monitors to great reception for a while now and we wish to try and expand our operation out of our local premises.
Driver information
6" Driver
Flat woven glass-fiber/honeycomb aluminum composite cone
Dual sandwiched spiders and S-shaped surround enhance linear travel capability
Large 1-1/4" 4-layer voice coil and optimized T-pole gap geometry
1" Driver
Smooth, extended response
Treated silk dome
Damped rear chamber lowers resonance
Ferrofluid cooled voice coil
Technical Specifications
Frequency Response : +-3db 50Hz-20kHz
Power : 60w
Magnetic shielding: NO
Size mm : W/H/D, mm 200/315/175
Weight NET: 11kg
​
Wireless remote with;
ON/OFF
Mute
Next song(only on bluetooth)
Last song(only on bluetooth)
Play/Pause(only on bluetooth)
Channel switch;
Bluetooth
Aux1
Aux2
Opt
Every donation helps !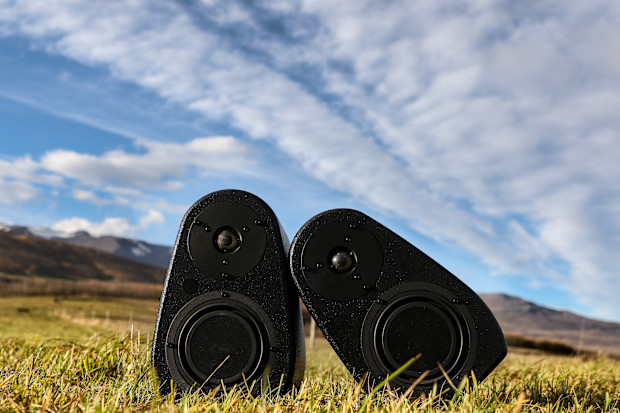 Your help will aid us in reaching our dreams of being able to offer our speakers to people from around the world.