- Meet AirLink -
The World's First Hi-Fi Sound Bluetooth Adapter with Remote Control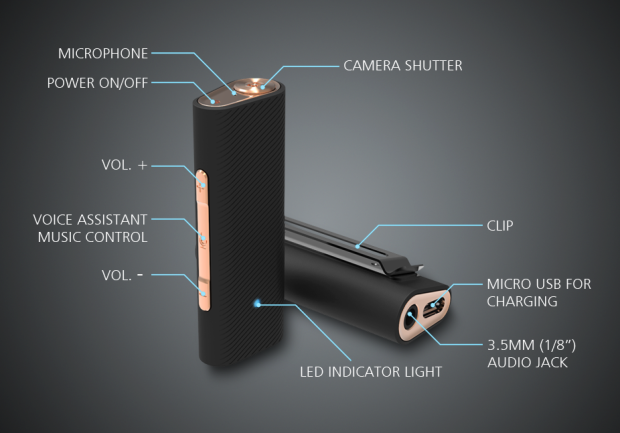 Meet AirLink, the world's first Hi-Fi sound Bluetooth adapter with remote control, that can evolve your wired earphones/headphones into wireless and promise you 24bit Hi-Fi sound in your favorite headphones. It adds new features to upgrade your wired headphones.
— At a Glance —

— In the Press —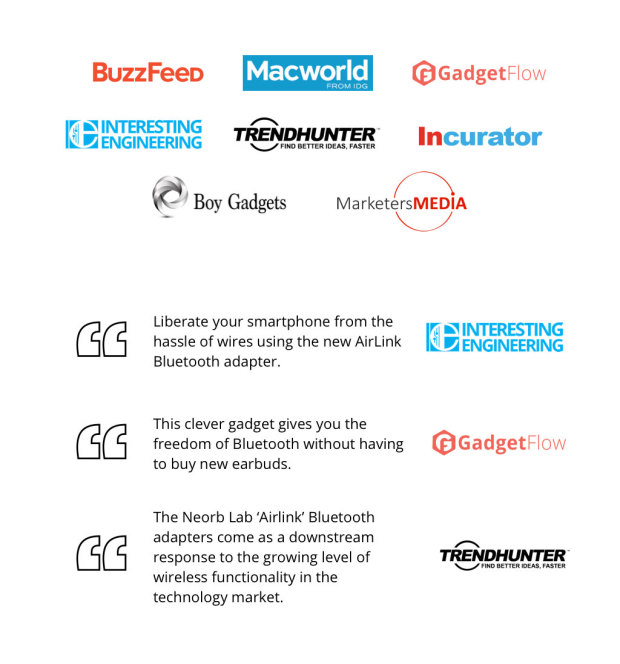 Keep Your Old Headphones Alive on Your New Smartphone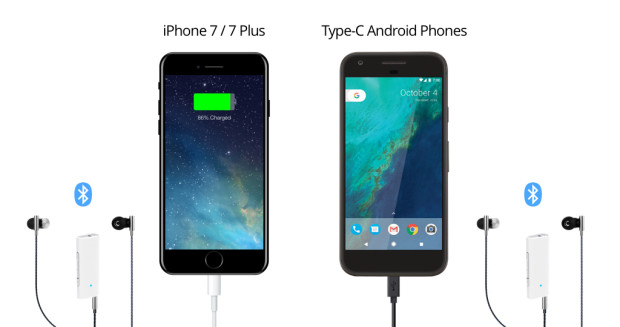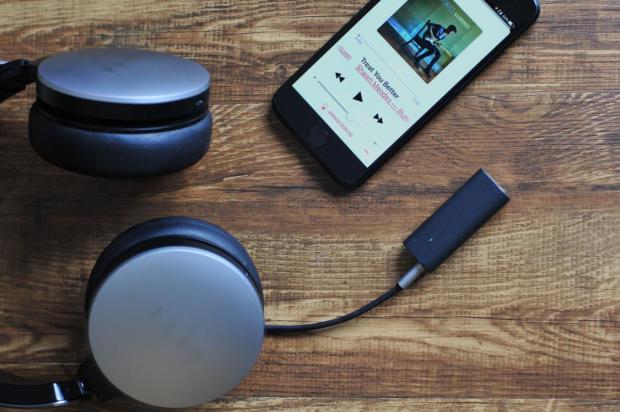 Your old wired headphone might be your prized possession but requires a 3.5mm jack to use on the new smartphone. AirLink lifts you out from this dilemma and makes your wired headphones into wireless. Clipped AirLink on your shirt, AirLink lets you walk around without tangled cords, even charge your phone while listening to the music.
Get a Bluetooth-able Car and More Devices
AirLink adds Bluetooth connectivity to your car stereo, home stereo, TV, and powered speakers, letting you stream music wirelessly with any audio device.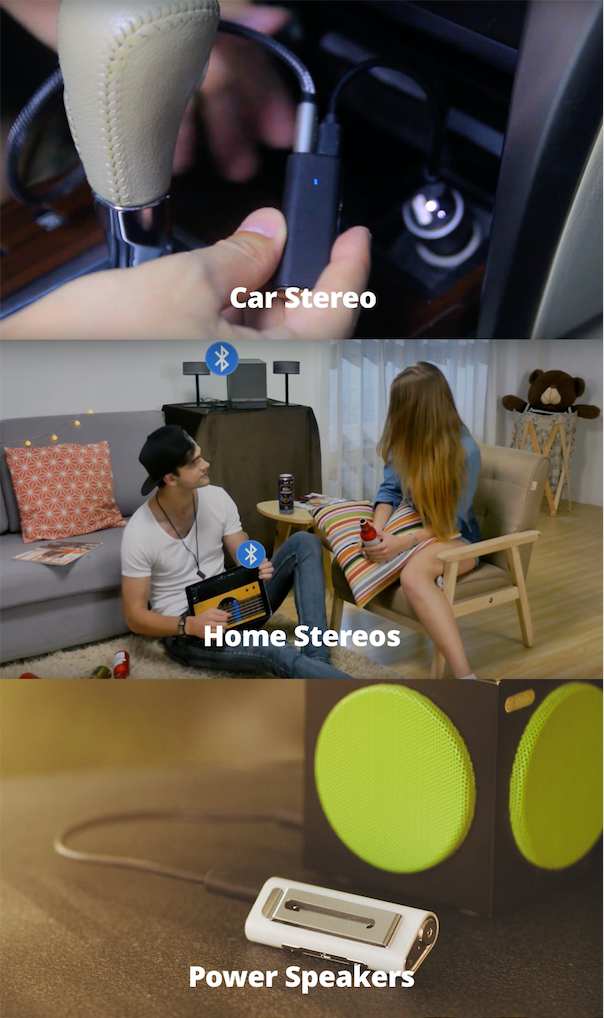 Enjoy Wired Headphone Tangle-free
Running? Hiking? Any other outdoor activities? As the very best companion for working out, AirLink provides the most convenient solution with its short cords. No more tangling with the jungle of cords.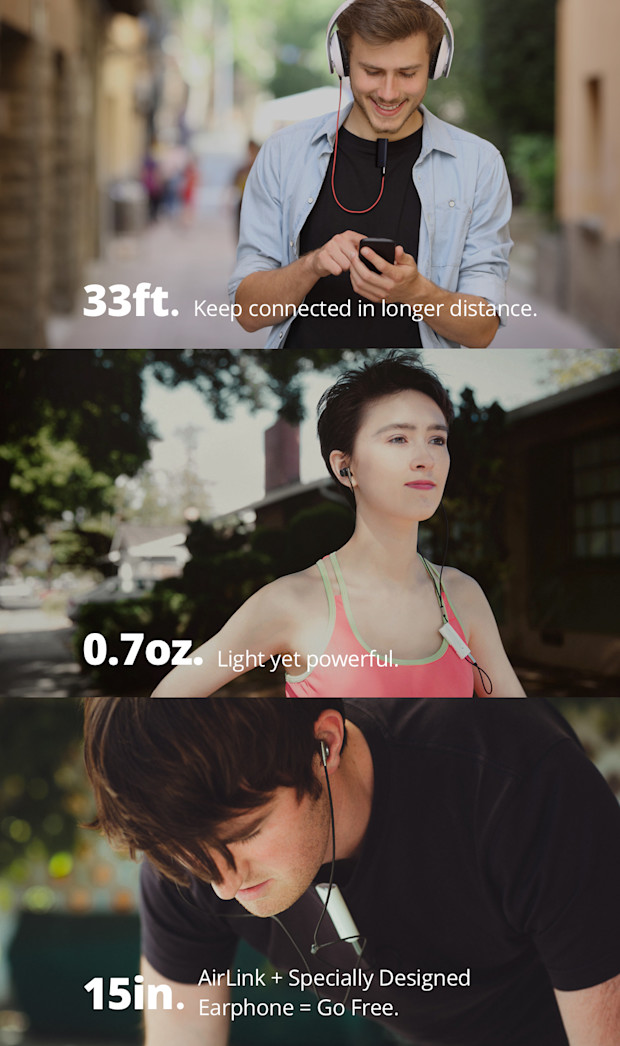 Make Calls without Taking Out Your Phone
Control your phone remotely. Airlink features 2-button in-line remote that lets you shift a track, accept/end calls, and wake up a virtual assistant.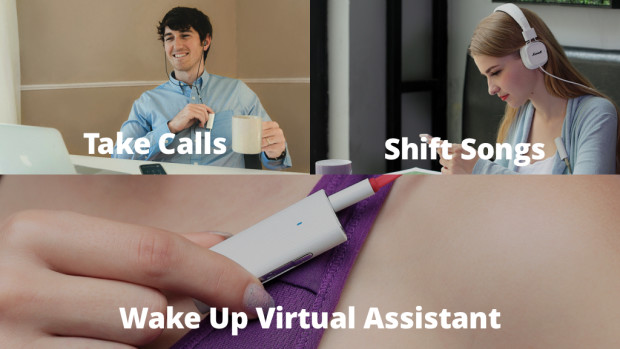 Sync Your AirLinks and Enjoy Music Together
The best moment of living in the music is not only when you are surrounded by the music but also when you share the moment with your loved ones. You can even sync two AirLinks together and enjoy the same music in 24bit with separate earphones.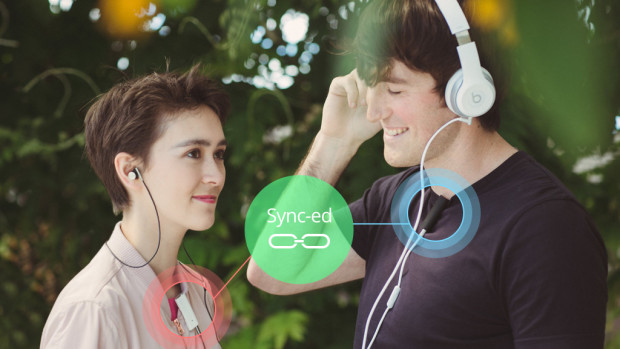 Easier Selfie Taking without a Stick
Airlink is more than a Bluetooth adapter - you can also use this as a camera remote. Unlock more Selfie and Group postures with it.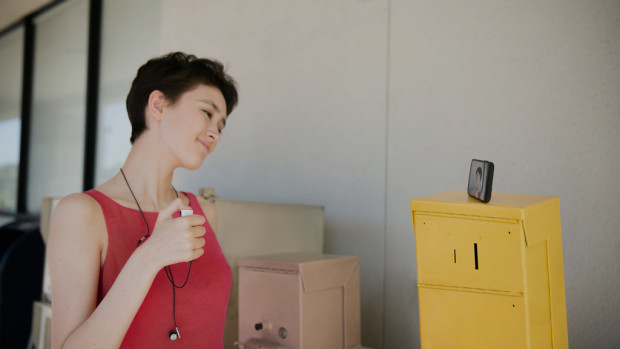 Yes, it's Hi-Fi + Bluetooth.

Who says that "Hi-Fi + Bluetooth, no thanks." AirLink is here to challenge the status quo. Airlink takes sound seriously by making it vivid (professional and independent DSP supporting 14-band PEQ), natural (24bit high resolution), clear (with echo cancellation and noise reduction) and stable (BT 4.2, 2.5x faster transmission).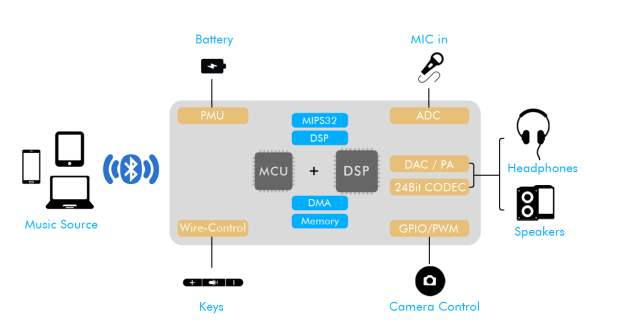 You will never ​sacrifice the audio quality for the convenience of being wireless ever again. The dual audio processor cores, MCU and DSP, support 14-band PEQ, making you experience the music like in a real world - the sound is coming at you from every direction. Better yet, AirLink promises no sound export delays with hundreds of times faster transmission. With the passion for peak performance, AirLink pushes boundaries in sound quality in Bluetooth adapter to make the high-resolution sound possible and affordable.
— How It Works —

— Minimalist Design —

— Tech Specs —

— What's In the Box —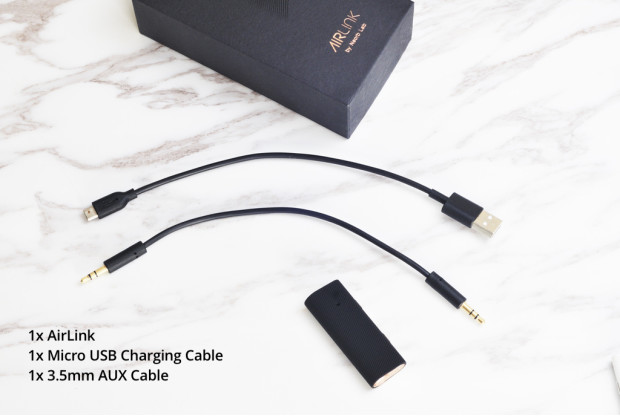 — Accessories —

The premium earphone with short cords works in an unconventional pairing with AirLink. With an advanced exceptional noise cancellation, the high-definition sound process chip carves out every aural nuance in finest detail and delivers crystal clear sound. It not only leaves the notorious tangled and long wires in dust but also lets you enjoy the optimal music sound.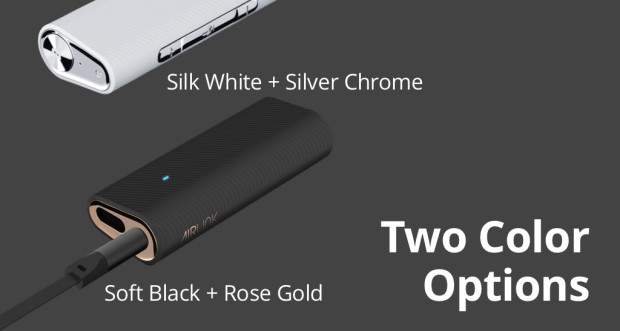 — About Neorb Lab —
Neorb Lab consists of international engineers with decades of experiences in industrial design, manufacturing and supply chain industries. We dedicate ourselves to simplicity and making peoples' lives easier with simple yet cost-effective solutions. AirLink Bluetooth Adapter is the first gadget representing the minimalism that we are pursuing.
— Risks & Challenges —
We guarantee that we will deliver AirLink on time with the high quality once the funding meets the goal. Though we have tested our prototype and are confident in its performance, as with any hardware project, there are always schedule risks associated with manufacturing and supply chain logistics based on the number of orders we receive.
Our team has successfully delivered similar products to market. We understand the unique challenges and are familiar with how to avoid and mitigate any issues that arise. We are committed to delivering AirLink on time with high quality. Should there be any uncontrollable factor contributing to delays, we will keep you, our awesome backers, up to date, and you can also reach out to us anytime.
— Frequent Asked Questions —
Q: How AirLink different from other Bluetooth receivers?
A: AirLink is not only a Bluetooth receiver that wirelessly transfers high-quality sound from your phone to any audio devices, but it is also a remote camera shutter to take pictures.
Q: How good is the sound quality?
A: AirLink is able to produce 24bit of stereo audio and supports 14 bands PEQ, which delivers high-resolution DSP sounds.
Q: What kinds of headphones work with AirLink?
A: Any headphones that receive audio via a 3.5mm cable can work with AirLink.
Q: Does AirLink work with iPhone, Android, and Windows devices?
A: Yes! It works with various smartphones.
Q: Can I use AirLink to rouse Siri?
A: Yes, AirLink is able to wake your voice assistants like Siri, Cortona, or Google.
Q: How to use the Camera Shutter button to take pictures?
A: After connecting AirLink to your phone, launch the camera app and simply tap the button, the picture is done.
Q: How does AirLink work with stereo in my car?
A: If your car has an AUX port, we will offer you one 3.5mm AUX cable to connect to your car stereo.
Q: What about battery life?
A: AirLink's 200mAh battery provides 8 hours of continuous playback.
Q: Can I use for hands-free calls?
A: Yes. When the phone rings, you can answer the call by clicking the middle button on the side without looking for your phone. If you want to reject the call, just tap the middle button longer. You can talk via the built-in microphone.
Q: Can I listen to music while charging?
A: Yes, you can enjoy music while charging your phone.
Q: Is AirLink waterproof?
A: Since it has a USB port and one 3.5mm audio jack, it is not waterproof.
Q: What will come in the box?
A: You will receive one one micro USB charging cable, and a 3.5mm AUX cable.
Q: Do you offer refunds?
A: Since this is a crowdfunding campaign, your support plays a significant part to bring AirLink to real life. We have a firm policy that we do not offer individual refunds after the campaign finished.
Q: Will there be a warranty with AirLink?
A: Yes. AirLink carries a one-year limited warranty on manufacturing defects.
Q: I'd like to place an order for a bulk amount. How do I contact you?
A: Please contact us at airlink@neorblab.com for distribution inquiries. Cheers!
Q: Do you ship internationally?
A: Yes, we ship anywhere in U.S. as well as all over the world! International shipping charges apply.
Q: Do you handle VAT?
A: We do not cover VAT (value added tax). Please consult your local customs regulations to make sure if you need to cover the added tax.