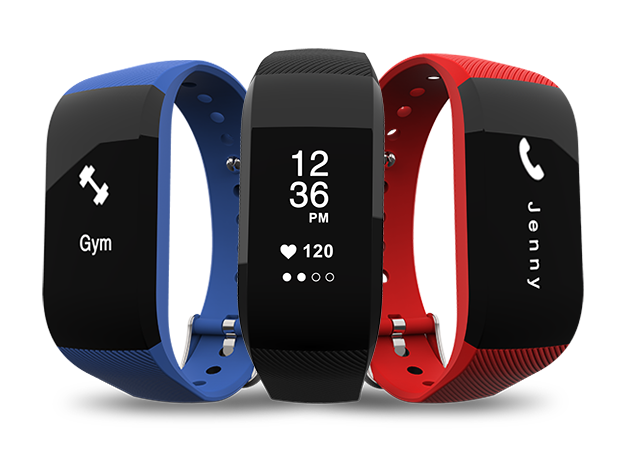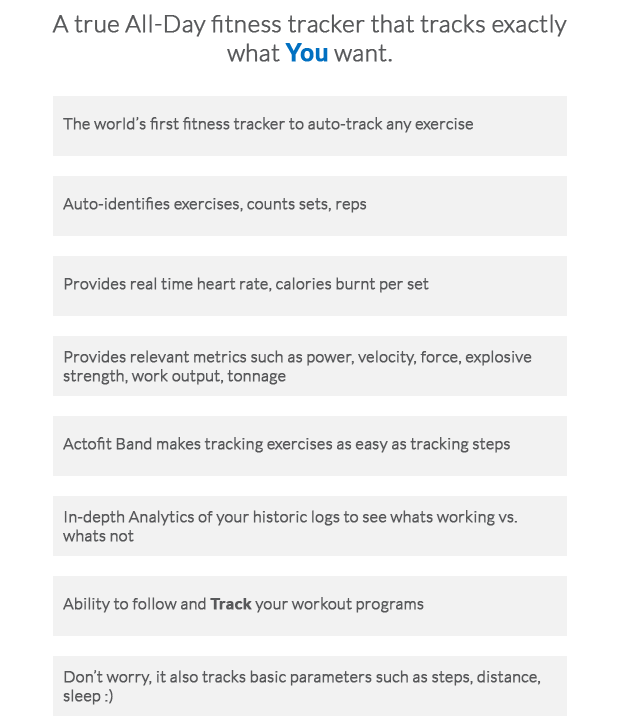 Using machine learning algorithms, Actofit tracks your motion in 3D to identify your exercise, count your reps, evaluate your form, measure heart rate and calories burned, all automatically without any user disturbance.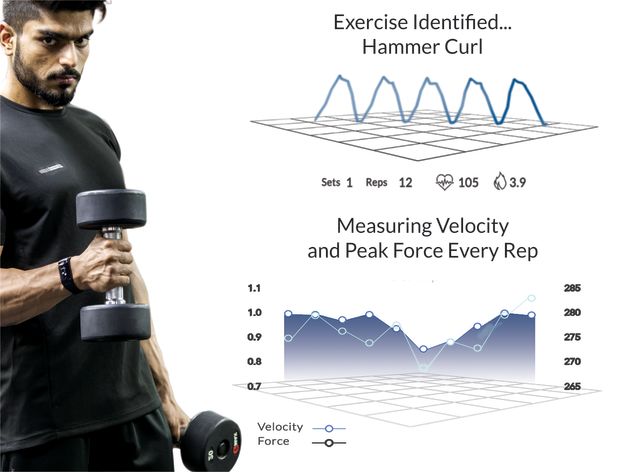 When you exercise, your motion is tracked and compared to our database of 75+ exercises, allowing Actofit to successfully detect your exercise and count the number of reps. Force, Power, Velocity, Range of Motion is evaluated on every set and you can see the numbers on your mobile apps along with your exercise log.
Every exercise has a specific motion signature. Actofit analyses that pattern to identify your exercise automatically. Here are some examples of how we identify each exercise.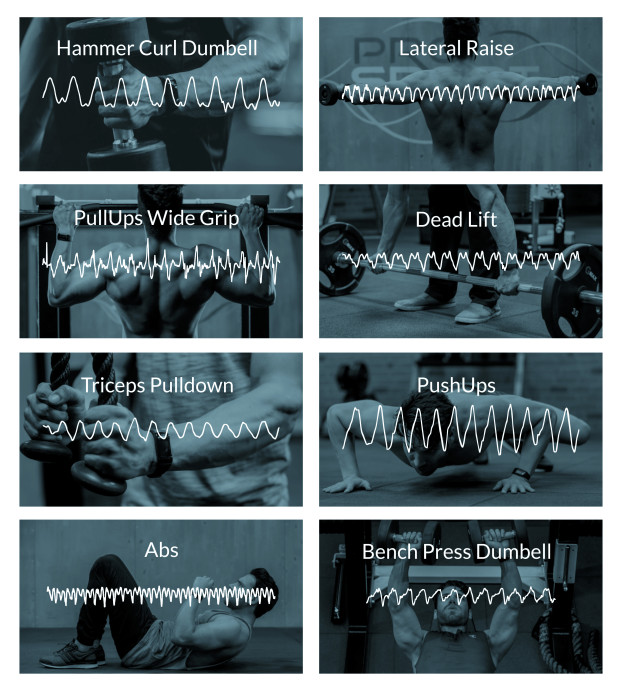 Actofit tracks activities to the scale and versatility which has never been done before. This allows for the users to compare and evaluate where they are versus where they want to be, what's working vs. what's not working and make informed data driven decisions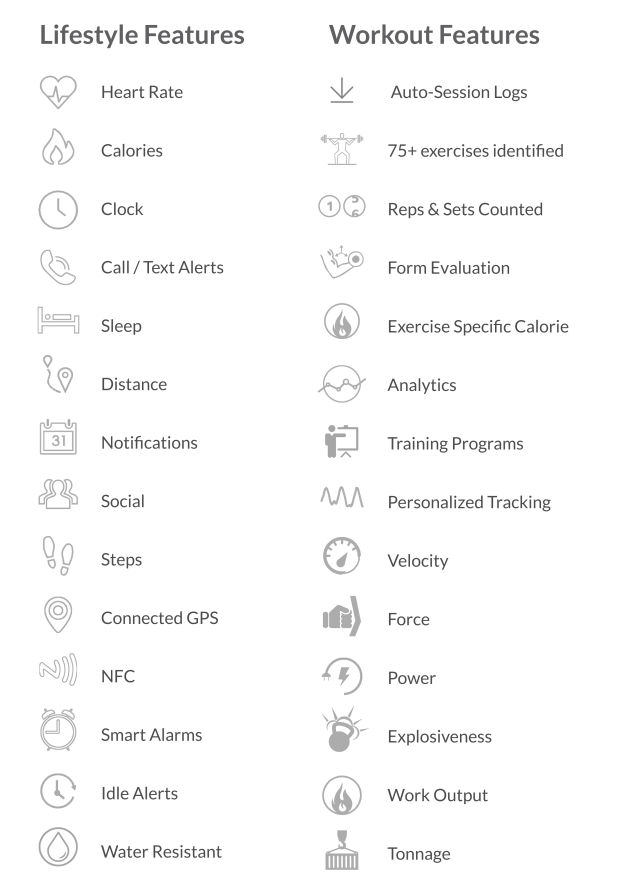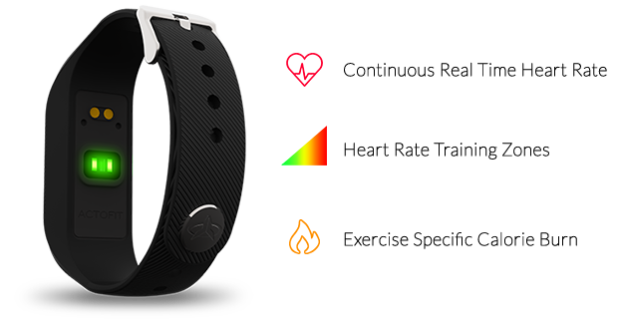 Built by tech and fitness enthusiasts, Actofit is born out of mere need and a real market gap, with the belief that 10k steps is an inaccurate metric to track fitness since not all exercises involve steps, providing Actofit the competitive edge. Actofit starts where most of the market leader wearables stop. Innovative, versatile and comprehensive.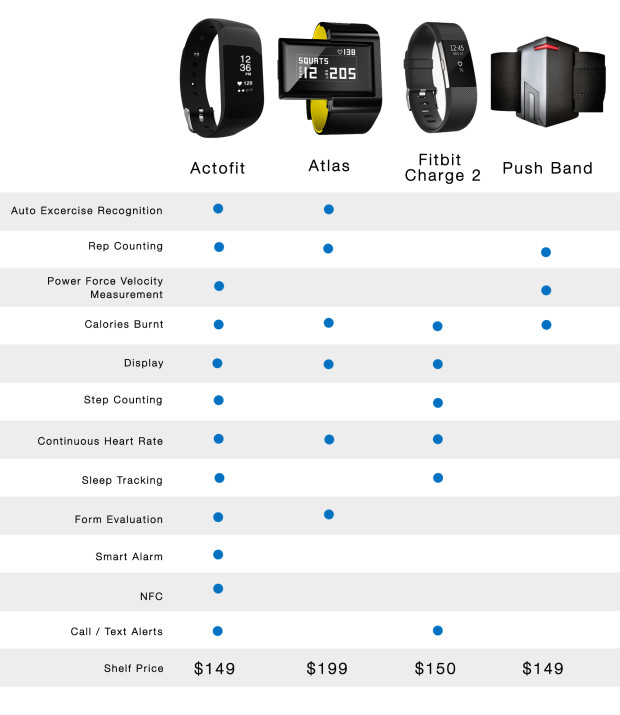 Logging that happened manually, is now automated with data science & logged in mobile apps.

Every little detail is crunched in ranging from the kind of exercise done to the force, velocity and power during a lift; exercise specific calorie burns to the exercise duration.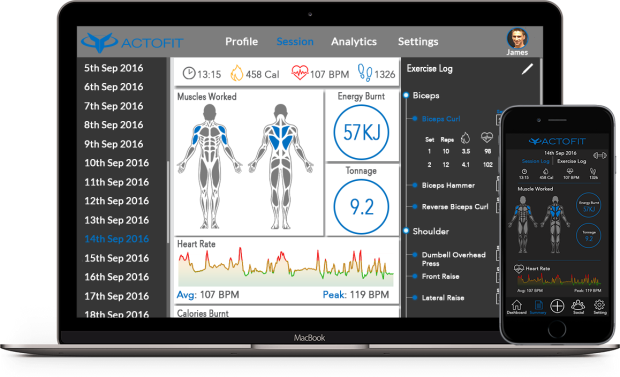 With every session data logged; compare and evaluate what's working vs. what's not. See where you are against where you want to be. Use this data to make informed decisions; to take your training to new heights.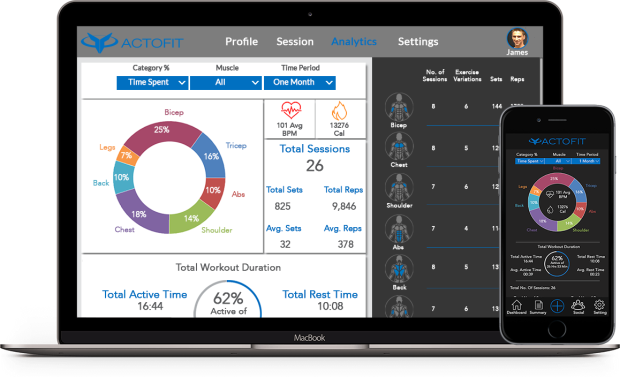 With all the tracking and analytics, Actofit will be providing training programs based on your profile, allowing you to track them with ease.

Actofit is that unique blend of innovation and versatility, where you can still track steps, sleep, distance, continuous 24 hour heart rate, call/text alerts, calendar notifications apart from your workouts.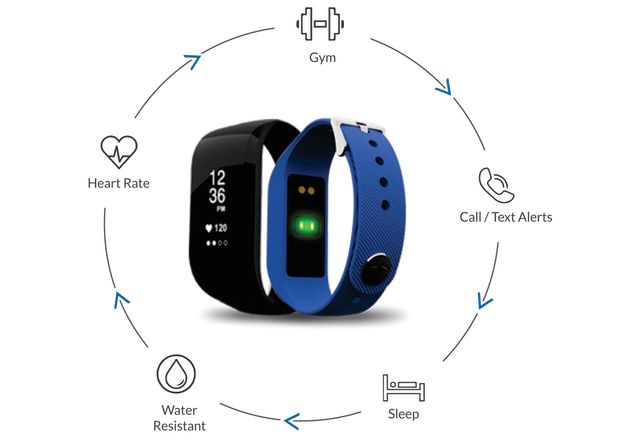 Your form is your individual form and may not always match the pattern in our pre-existing database. Therefore, we've built an easy to adapt system where our machine learning algorithms adapt to your personal and individual form.

The platform is capable to allow tracking of any kind right from Yoga, Sports, Kettlebell, TRX, Gym, Crossfit and more. Watch this demo video to understand how exercises can be added to the database and can be tracked instantly.
Our product is one of a kind and our journey to make this happen began on June 2014. We've come a long way since then, making tremendous dreams and goals happen. Take a look how!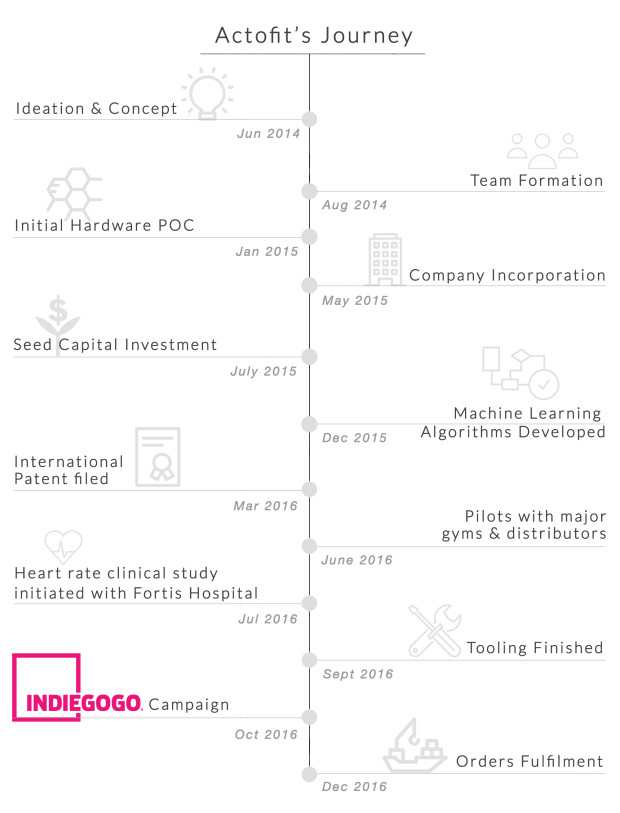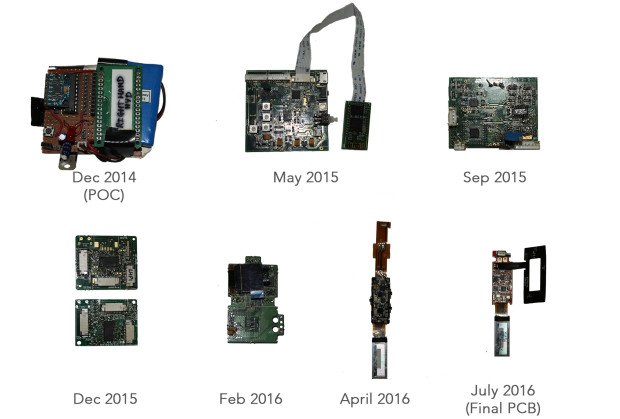 Few snapshots of the manufacturing setups and where the team is currently working to build our pilot batches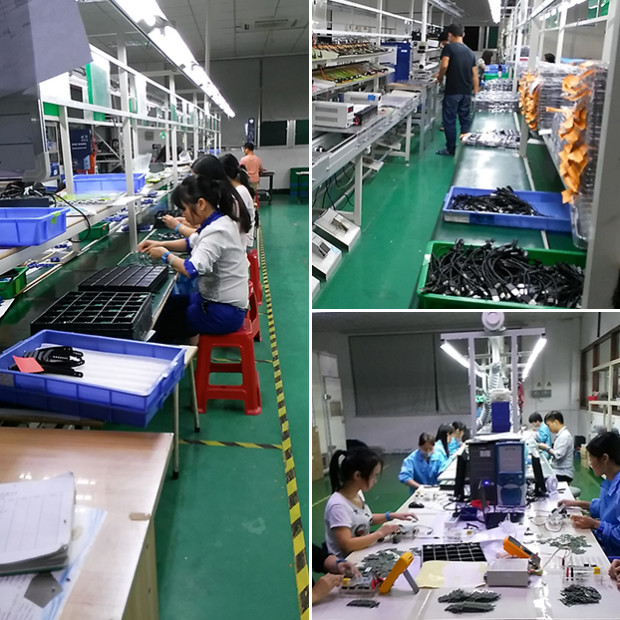 Molds Ready for Production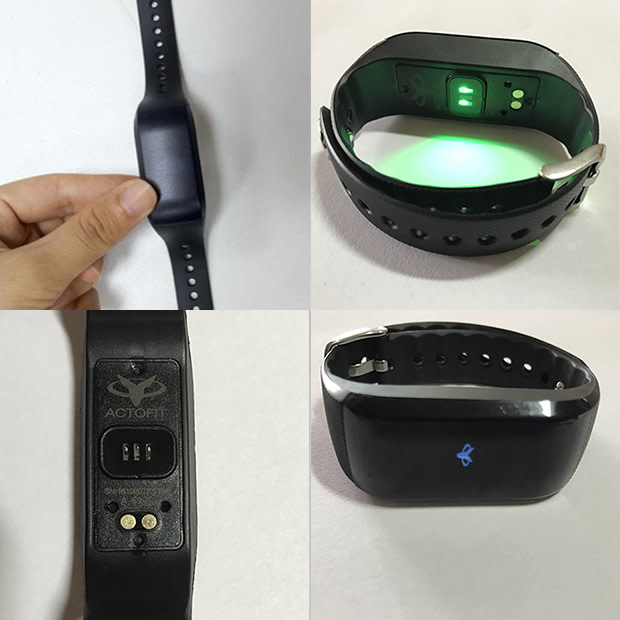 We're in the process of obtaining certifications including FCC, CE, IP 67 in the coming weeks and have already obtained Bluetooth Sig.




The final packaging will be more evolved, but this is how our current packaging looks. We're playing around with different graphic options, we'll keep you updated :)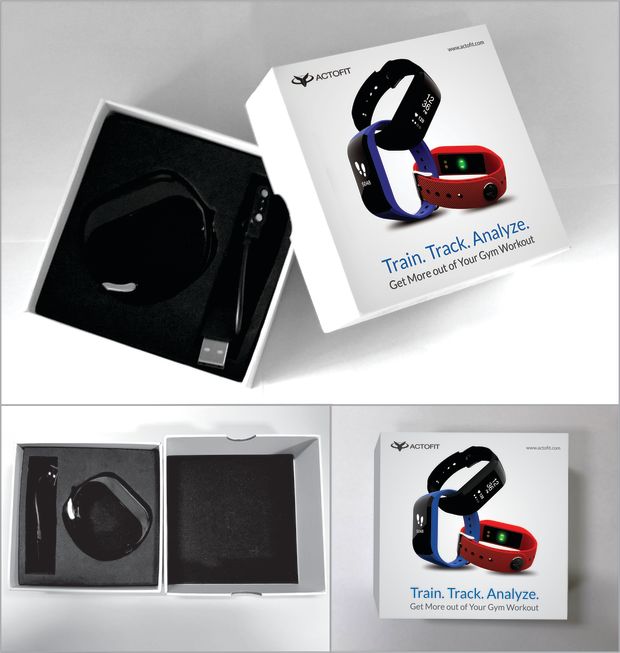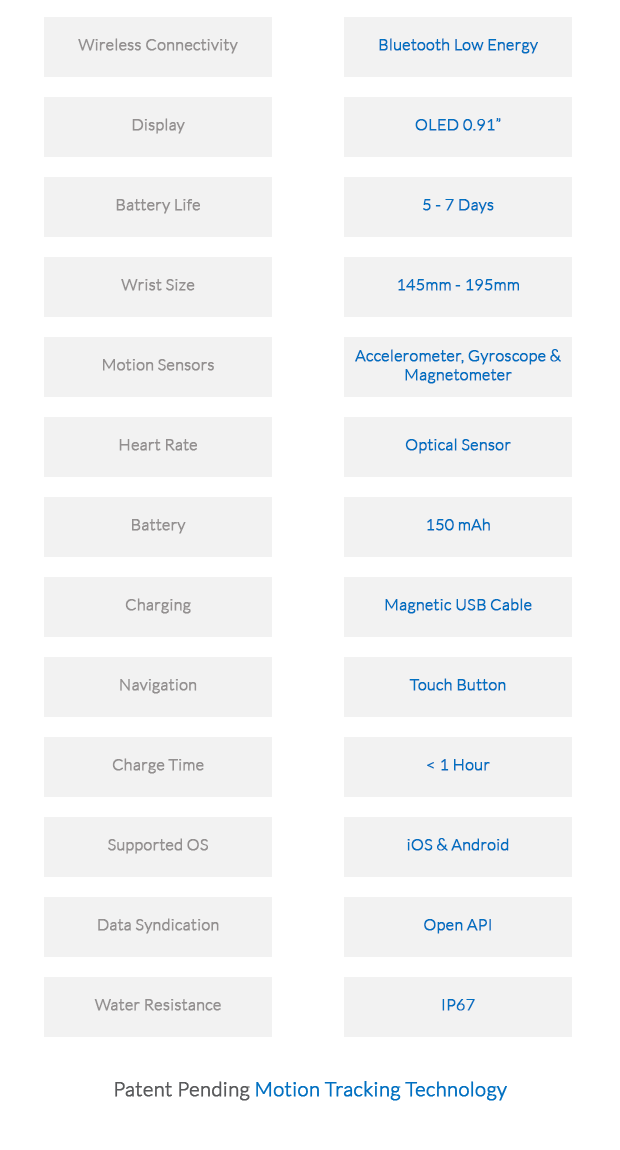 "Being a fitness enthusiast myself, I was amazed by how the engagement with a fitness tracker made one more aware about his fitness. If tracking steps made so much of a difference, the idea of tracking workouts was simply too intriguing to resist. We wanted to make tracking workouts as simple as tracking steps." Pratik Saraogi, Cofounder at Actofit, didn't believe 10k steps, as marketed by the market leader wearables, to be an accurate metric to measure fitness, as not all exercises involve steps.
To make this wonderful idea come to fruition, we are now successfully campaigning on Indiegogo, ready to deliver a new generation GYM fitness tracker that focuses on optimising your workout. Allow us to introduce you the very capable Team which includes members from marquee schools such as Indian Institute of Technology, Purdue, Rochester, CoEP and certified fitness trainers, world class engineers, machine learning experts, algorithm developers, data scientists, programmers, designers, production experts.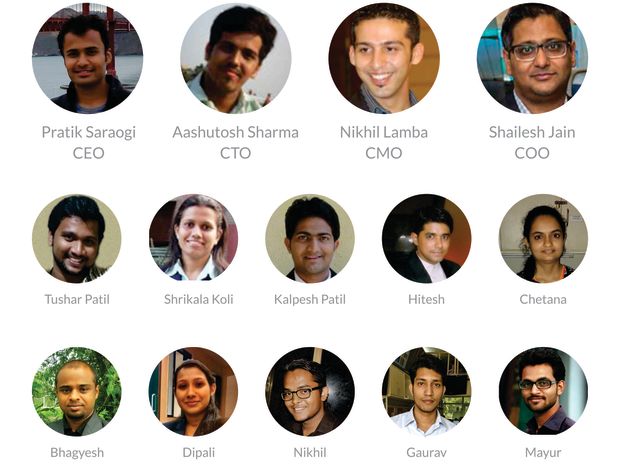 ​
To alleviate any further questions that you may have, we have compiled a comprehensive list of Frequently Asked Questions about the product and what it does, listed below.

Q: How many exercises can Actofit identify?
A: At Actofit, we can currently identify 75+ exercises, however the potential number of exercises that can be identified are endless. Any exercise with a unique wrist movement can be identified.
Q: What is the level of result accuracy?
A: We are currently working with an 85% plus accuracy. However, if you train the band with your form for any exercises, we are looking at close to a 95% accuracy.
Q: Can Actofit track and record exercises that's not in its database?
A: Yes, you can train the network with the additional exercises that you perform that are not in the database. As long as these exercises have a differentiable and unique wrist movement, our system will be trained to identify these for you.
Q: How do I wear Actofit for best result?
A: For comfort, ease of movement, design fit and more accurate heart rate, it is advised to wear the Actofit band behind the wrist bone on your wrist.
Q: Will kettle bell exercises damage the Actofit band?
A: To avoid potential damage to the display of the band, it is advised to rotate the band to keep the display towards the underside of the wrist. Actofit is trained to identify kettlebell exercises in that orientation.
Q: Which wrist should Actofit be worn on?
A: The exercise identification is currently trained with the band being worn on the left wrist. However, for all other tracking such as steps, distance, sleep, heart rate, it can be worn on the right wrist as well.
Q: Can Actofit track my sleep?
A: Yes, your sleep patterns, duration and quality of sleep can be tracked automatically.
Q: Is Actofit waterproof?
A: Actofit bands are built for the active lifestyle market and therefore it is IP67 –which means that these devices are resistant against water ingress to a maximum of 1 metre of water for up to 30 minutes, as well as protected against dust ingress.
Q: What apps does the Actofit sync with?
A: We are currently building our own App for iOS and Android. We are integrating it with Google Fit, iHealth and UnderArmor and plenty more! If there's a particular app you would like us to integrate with, please send us a recommendation!
Q: Can Actofit receive notifications like call or text alerts when connected with my Smartphone?
A: The Actofit band gives you text alerts and call notifications with Caller ID when connected with your phone via Bluetooth.
Q: What is smart alarm feature?
A: If you activate this feature and indicate a time window to wake up at, the Actofit bands will automatically process various algorithms to wake you up when you're at the lightest sleep pattern within that window, making you wake up fresh!
Q: Does Actofit show result for individual exercise calorie burn?
A: Yes! Actofit will estimate calories burned during workouts based on your heart rate and the exercises you perform. The calories burnt therefore will be split up into each set of each exercise, allowing for granular data.
Q: How is form evaluated?
A: Any exercise you perform is correlated against the database of expert fitness trainers exercise forms. Alternatively, you can or your personal trainer can train the network with your expected exercise forms. During exercise, your form is evaluated in correlation to the existing database and compared for differences in speed, trajectory and range of motion.
Q: How does the NFC access control work?
A: This is a yet to be made live feature, and we are working with select gyms that are interested in tying up with us, to integrate their entry/exit control systems to work with the NFC on our bands so that each wristband can be mapped with a particular signature. This allows for the user with the authorized wristband to enter and exit the gym facilities using only the wristband that is already worn, as compared to carrying identity cards.
So what are you waiting for? Grab the limited period offer and back the team, the product and the dream of a quality wrist-wear that's innovative, versatile and comprehensive and intends to be a pioneer in tracking, analyzing and improving performance in the strength training space! We cannot thank you enough for your pledge, your support.