About HOPE

HOPE is an ethical casual wear brand that celebrates the idea that fewer means better. We believe clothing can only be beautiful if it is made that way – sourced from sustainable and eco-friendly materials, and crafted under fair working conditions. This environment of homogeny, fast-fashion, and instant gratification, saw an opportunity for HOPE to come to life.
Our vision is to position the brand and certify the processes that make HOPE unique, as our way of making a difference in the way apparel is manufactured and consumed throughout the world.
Our Ethical World
Made in the world
Our brand is a global collaboration of equals, and our clothing tells their story. Crafted by artisans and designers from Peru, United States and Colombia, HOPE is recognition that we are united by our ideals, and that quality doesn't care much about borders.
Sustainability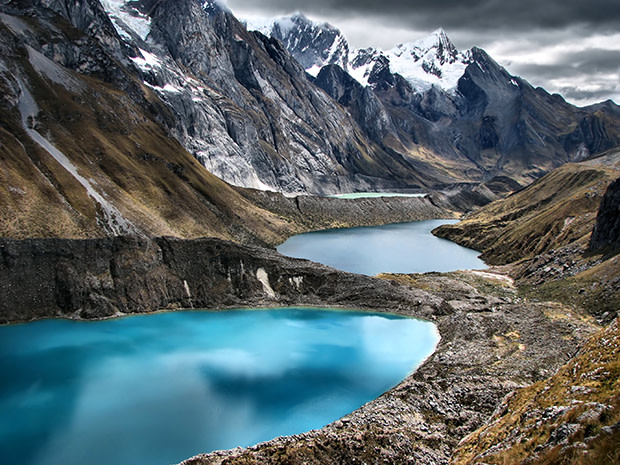 We strive to source materials and use production methods that have as little impact on the environment as possible. If we see an opportunity to lighten our footprint, we will take it – because pants and t-shirts only matter if there is a world left to wear them in.

A responsible value chain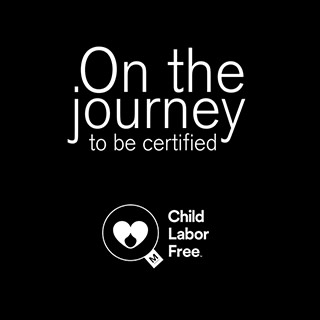 There are roughly 40 million garment factory workers worldwide, the majority of who make less than $3 per day. We are absolutely committed to a supply chain that is completely free from child and unfair labor. To learn more about our journey with the labor rights group CHILD LABOR FREE, click here. We are on the journey to be certified Child Labor Free.
A brand for all seasons
At HOPE, we know that cyclical and fast-fashion trends are damaging to ourselves and to our environment. That means no spring catalogs, no fall blowouts; just classic, quality, timeless pieces.
What We Need & What You Get
HOPE is raising money in order to grow awareness and strengthen the brand. Our goal is to obtain $10,000USD to invest in the following areas of operation: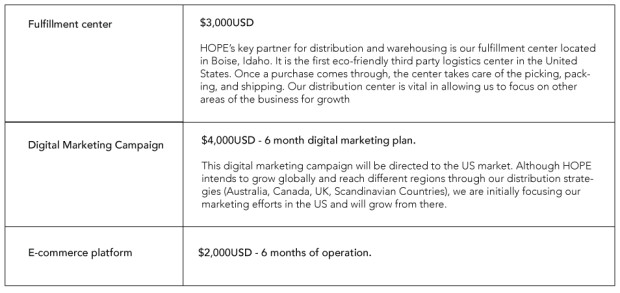 10% of the proceeds will go to A La Rueda Rueda Foundation in Colombia.
A Reason For HOPE

Fast fashion has a highly destructive power, from sweatshops and child labor to contamination and negative influence over the environment. Slow Fashion on the other hand, means standing up against abuse, poor livelihoods, and contamination – all the things that make transnational fashion companies so prosperous.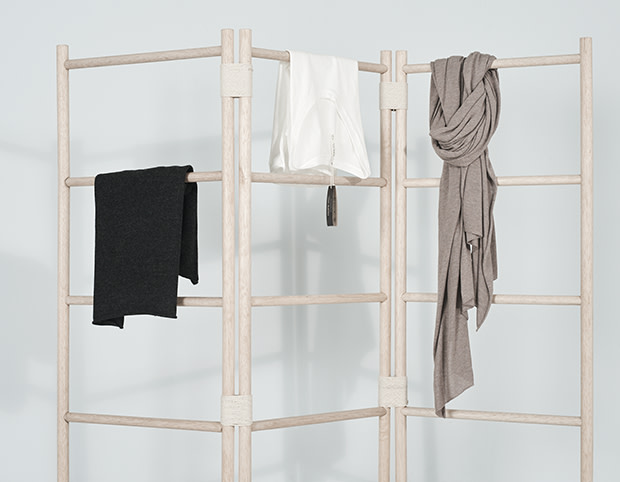 HOPE works under a different model, and we consider ourselves to be a different type of company. Our main focus is to offer people around the globe a different alternative to fast fashion, and still feel good about how they look and feel; knowing they have contributed to a responsible garment through ethical and transparent practices.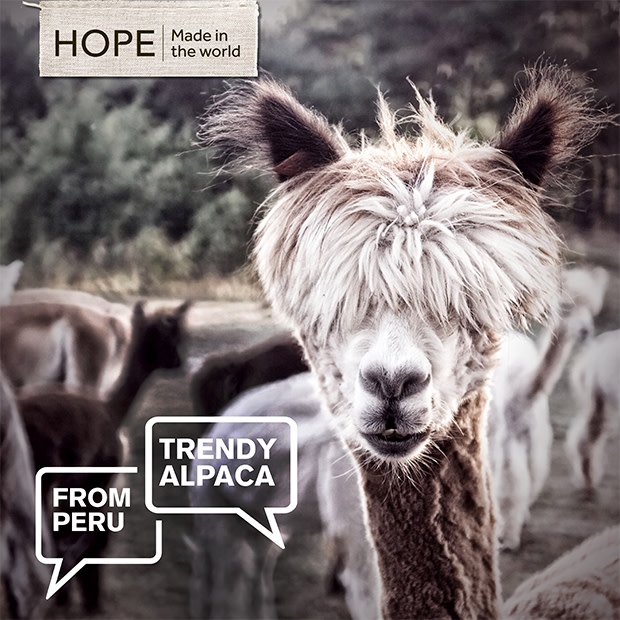 Your contribution will help us grow as a brand through our marketing and distribution efforts, therefore helping us have a higher impact on the global community.

​Proud Supporters of…
A La Rueda Rueda Foundation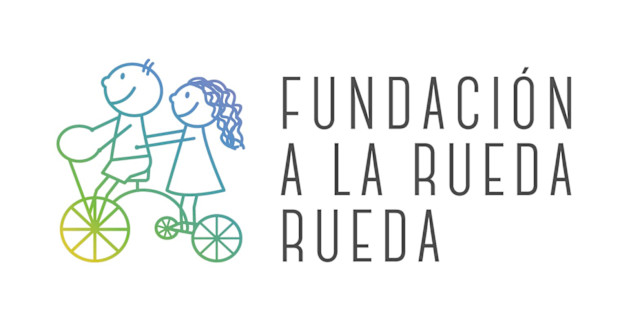 At HOPE, we support a foundation that is located in Colombia (South America) called A la Rueda Rueda Foundation. Part of the objective is to be able to provide support for the organization and help them deliver shoes to children in need. The foundation was created to support the children population in situations of vulnerability of the Caribbean region in Colombia.
For every donation you make, 10% of the proceeds will be donated to the organisation. (Video of foundation has been uploaded).
http://www.fundacionalaruedarueda.org/es/
Their site is in Spanish; we apologize for the inconvenience for non-Spanish speakers. However, we can provide you any additional specific information you may need, if you wish to learn more. Thank you!
Rewards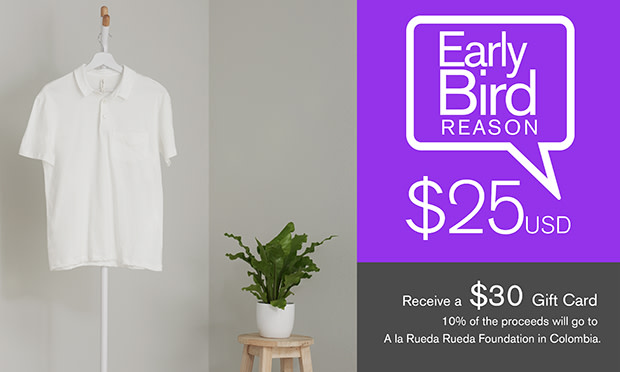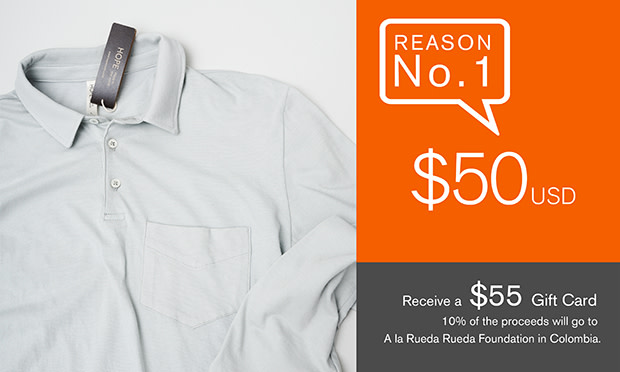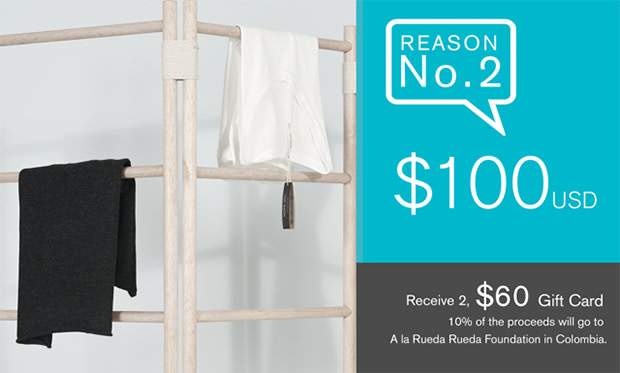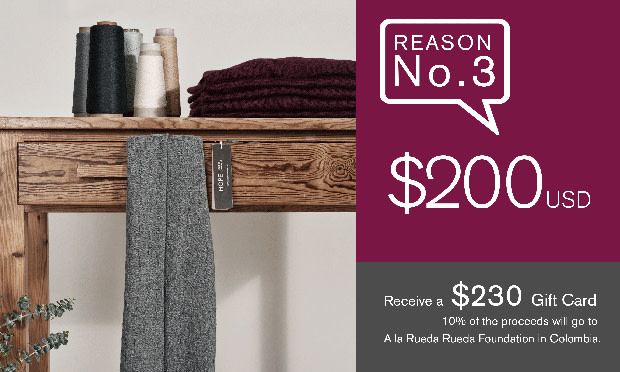 NOTE: To redeem the gift cards, just log on to our online store at www.hopemade.world and do your normal purchase process. At checkout, you will be asked to include the gift card code. May you have any questions or comments, please do not hesitate to write us directly at sara.milanes@hopemade.world. Thank you!
WORLDWIDE SHIPPING IS AVAILABLE FROM OUR ONLINE STORE!
The Product
Our Sweaters: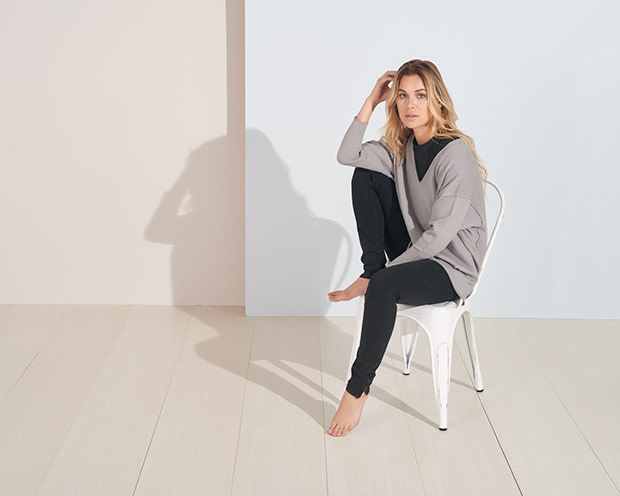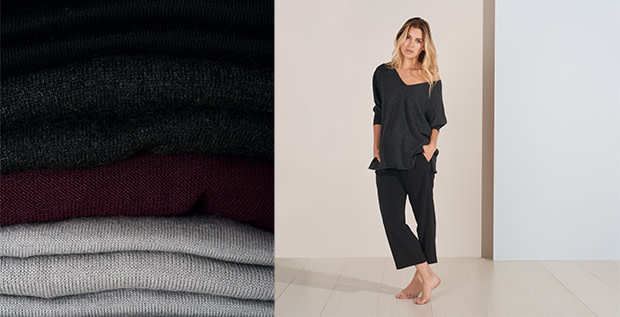 1. Made from premium fabric: 100% Baby alpaca from Arequipa, Peru. They produce one of the world's most luxurious fibers that are softer than cashmere, and lighter, warmer, and more durable than wool.
2. Sustainable: This animal fibre is renewable, biodegradable and 100% natural.
3. Pesticide free: The lands where the alpacas live are pesticide free. They eat hichu grass (wild wheatgrass that grows in this part of the Andean Region of South America). Since they are pesticide free, this means that the alpacas and the fiber don't have any type of chemical contamination. The premium result is very fine quality
4. Made in Peru: High quality, great workmanship and strict compliance standards.
Our Scarves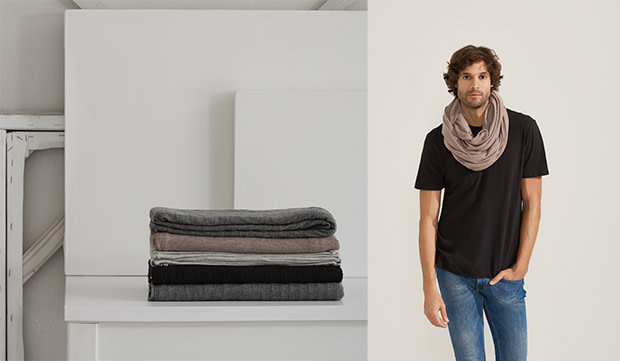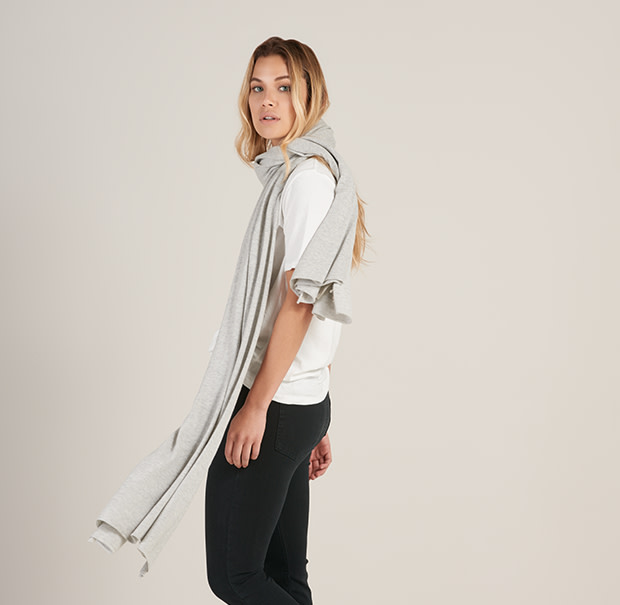 1. Made in Peru: 100% Peruvian Pima Cotton
2. More absorbent and softer than other cottons.
3. Ideal for those with allergies and/or sensitive skin.
4. Its extra long staple length makes it softer, more durable, and highly resistant to pilling.
Our Tee Shirts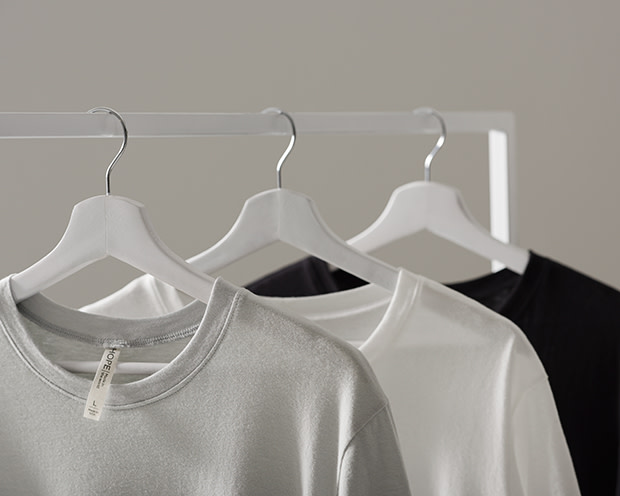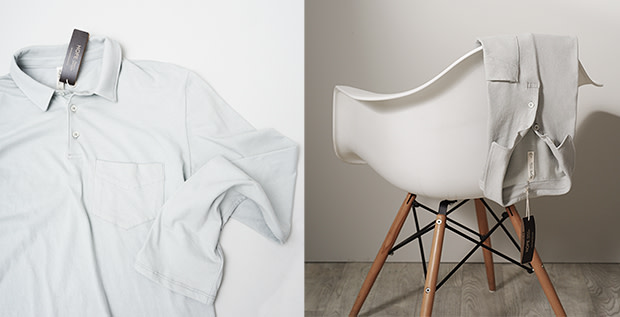 1. Made in USA
2. Made from 100% GOTS Certified Organic Cotton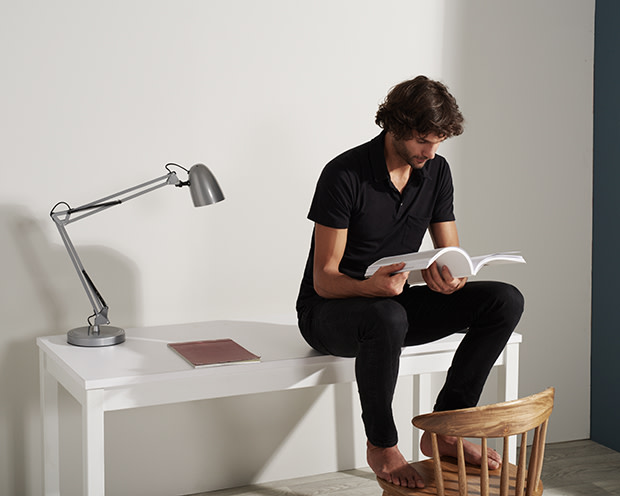 3. Pesticide and fertilizer free
4. Health-friendly and environmentally friendly
5. Prevents water contamination and conserves biodiversity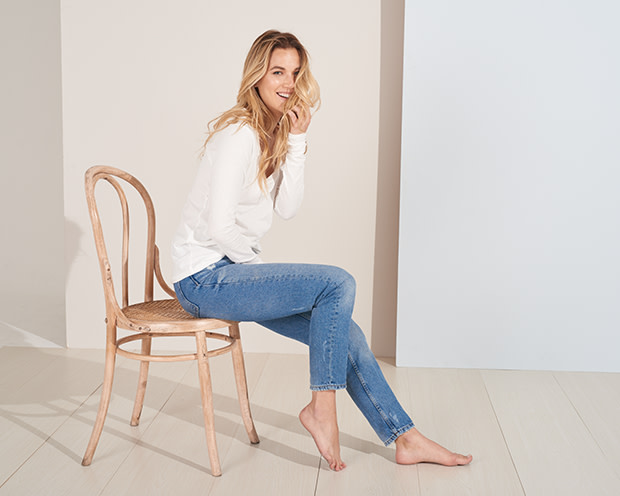 If we are not able to achieve our economic goal, we will take 90% of the proceeds to be invested in the digital marketing and distribution efforts, and the remaining 10% will be donated to A La Rueda Rueda Foundation.
Meet the Team
My name is Sara Milanes and I am an ethical fashion entrepreneur. I obtained my bachelor's degree in New York City at the Fashion Institute of Techonology (F.I.T.) with a focus in International Trade and Marketing for the Fashion Industry and received a Master's degree at Istituto Marangoni in Brand Management in Milan, Italy. I am the Director at HOPE Made in the world LLC (and member of the board), company that was established in the state of Delaware in 2015. The official US launch was last September 2016.
After ten years of working in the industry in both the United States and Colombia, I was presented with an opportunity to develop a business that helps generate jobs, as well as inform people; the result was HOPE. I have found that there is no better way to lead a professional career than by spreading valuable information that could potentially shape the way we consume.
This project has been able to come to life with the financial support of family and friends as well as our awesome team whose commitment and creativity is particularly valued. We also thank our social media followers whose feedback and support is vital in the growth of HOPE.
Sara Milanes, Co-founder & Director/Board Member (Bogota, Colombia)
Adriana Ceballos, Co-Founder and Branding Director/Board Member (Bogota, Colombia)
Juan Manuel Perez, Investor/Board Member (New York, USA)
Maria Nella Manzur, Strategy & Sales Consultant/Board Member (Miami, FL, USA)
Brandhaus, Branding Consultant (Bogota, Colombia)
A La Rueda Rueda Foundation, (Monteria & Bogota, Colombia)
Laura de Gamboa, Art Director (Bogota, Colombia
Gabriella Adeline, Designer (Milan, Italy)
Juan Fernando Cubillos, Web Developer & Digital Marketing (Bogota, Colombia)
Sonia Velasquez, DIP Digital Interactive Productions (Miami, FL, USA)
Javier Hidalgo, Crowd funding Consultant (Bogota, Colombia)
Verde Fulfillment, Distribution Center in Boise, Idaho (Boise, Idaho, USA)
Waka-s (Erick Febres), Manufacturer (Arequipa, Peru)
Fashion Revolution
HOPE Made in the world is a proud supporter of the Fashion Revolution not-for-profit company from the UK.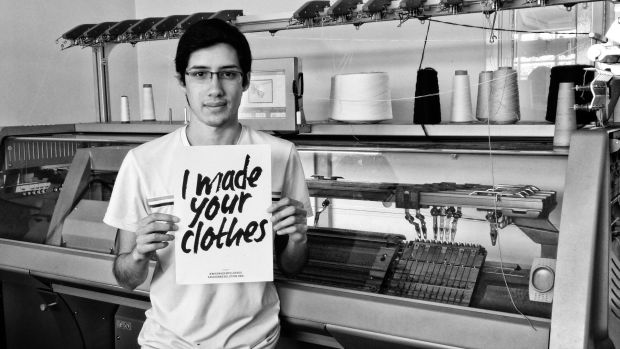 Their MISSION: Believe in fashion – an industry which values people, the environment, creativity and profits in equal measure, and it's everyone's responsibility to ensure that this happens.
WHY TRANSPARENCY MATTERS: They believe transparency is the first step to transform the industry. And it starts with one simple question: Who made my clothes?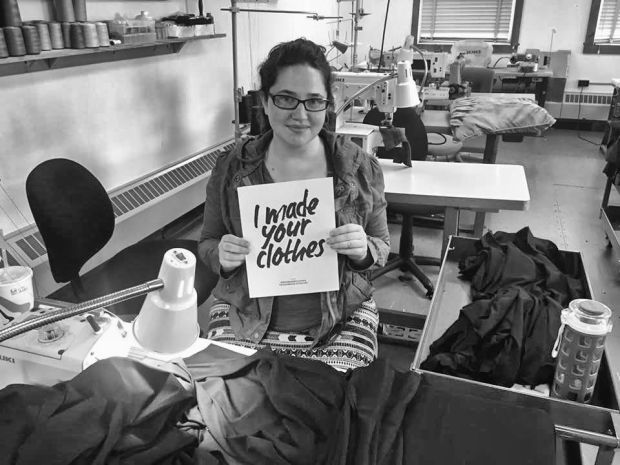 The situation now: A lot of brands don't know who makes their clothes, so how are we supposed to make informed purchases?
Source: http://fashionrevolution.org/
Child Labor Free
HOPE is on the journey to be certified Child Labor Free; it is a global certification system that can assess a brand's supply chain and certify products and manufacturers as child labor free.
Child Labor Free is currently going through the process of becoming a signatory to the United Nations Global Compact, which is the world's largest corporate sustainability initiative.
CLF provides an assessment framework and risk assessment protocol developed by Ernst & Young.
At HOPE, we do not support any kind of child labor.
Other Ways You Can Help
We are very thankful for your time and help. We understand that many people just can't contribute, so feel free to help us make some noise and spread the word. Have a great holiday season!